How to Grow a Massive Email List
•
Updated: September 30th, 2022
How to Grow a Massive Email List
What Is An Email List?
Emailing list is a list of individual email addresses that you have permission to send email campaigns to.
I am sure you already know that email marketing is one of the effective channels for reaching your target audience. But do you know that the success of your email marketing efforts largely depends on the size and the quality of your email list?
Therefore, you ought to build a great email list that will get results for your business.
This post shares important tips to help you grow the email list.
Email List Key Takeaways
Email marketing delivers an average return of investment of 3,800%.
Email list is an important element of a successful marketing strategy.
Keep your emailing list fresh and up to date
Building a high-quality email list requires patience and perseverance
How Email List Works And why It is Critical
Email marketing is an effective way of communicating with your customers - whether you're introducing new products, product sales or simply just have an announcement to make.
The more engaged email subscribers, the more customers!
Building the email list is crucial because email is the best way to build a relationship with your potential customers.
When new customers or prospects add to your email subscribers, it is an indication they are interested in what you offer.
Besides, when you send emails to prospects, they are likely to convert into paying customers. In fact, you are more likely to get higher click-through rates through emails compared to tweets.
Therefore, email lists are important because email marketing is the best way to connect with customers. In that regard, it makes sense if you invest time and resources into growing the emailing list.
Real-world Examples Of Brands Focused On Building Email Lists
Here are the top examples of brands that achieved success through building their email lists.
1. How Buffer Doubled Email Signups In 30 Days
Buffer, a marketing software, implemented several changes to their email signups, an initiative that saw them double the emailing list in just 30 days.
Before implementing the changes, Buffer averaged 2,349 monthly email signups from two blogs. However, following the changes, they got over 5,450 email signups, which was more than double the previous month.
Here is a chart comparing what they were doing before the email push and what they are doing after.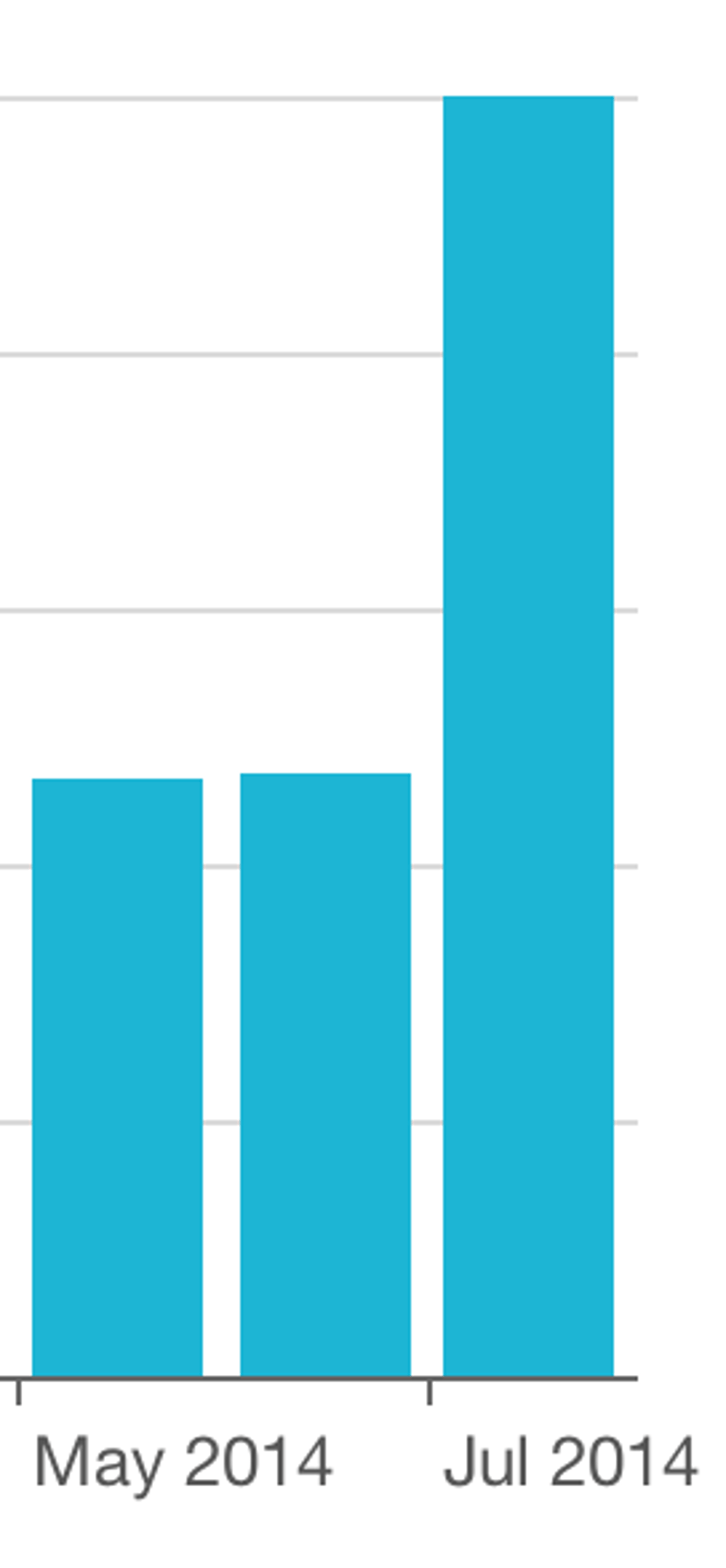 2. How Video Fruit Moved From 0 to 205 Email Subscribers In 48 Hours
Bryan Harris, founder, and CEO at Video Fruit embarked on a 48-hour email list building challenge from scratch. Within 48 hours, his company gained 205 email subscribers.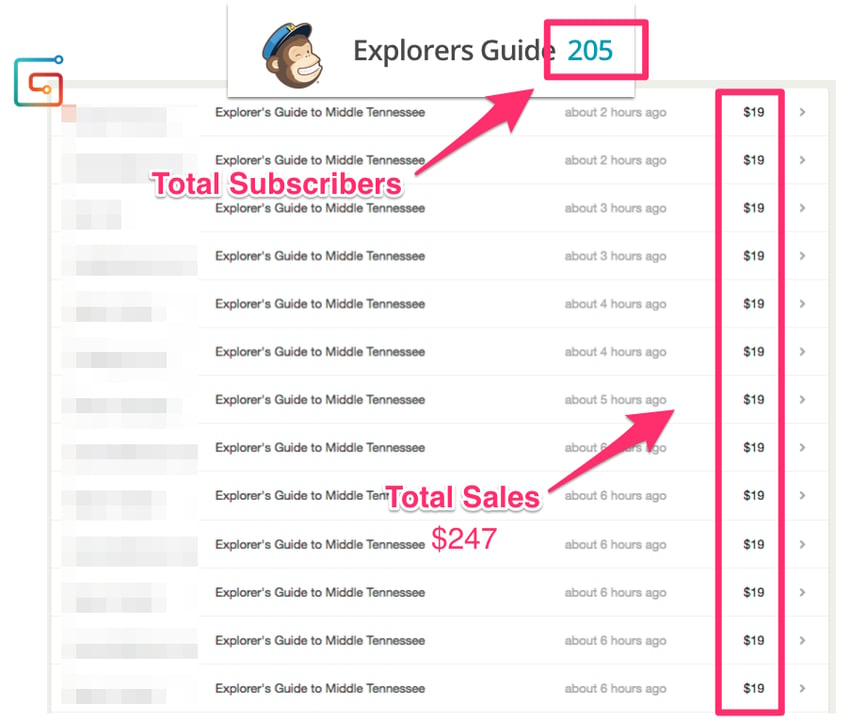 He explains in his blog how he literally got to slightly over 200 email subscribers in just 48 hours.
How To Grow Your Email List
Create a branded opt-in pop-up form for your homepage

Add clear CTA buttons to subscribe on every landing page on your website
Consider using lead magnets that require signups

Use timed surveys that pop up while visitors are browsing
Post about the email newsletter on social media accounts
Create unique and sharable email content
Encourage subscribers to forward your emails
Send a re-engagement email with incentive
Create a new lead-generation offer
Promote an online contest
There are hundreds of tools out there for email marketing. Pricing depends on how many email subscribers you have - so you may want to consider starting small at first.
Here are a few common tools:
MailChimp
A marketing automation platform and an email marketing service.
The free plan, up to 2000 subscribers - what you get
Send up to 12,000 emails per month
Up to 2,000 subscribers
Email support included for 30 days
"Essentials" plan Plans start at $10 per month
Up to 5,000 subscribers $50 per month

Up to 10,000 subscribers $75 per month

Up to 25,000 subscribers $150 per month
Standard plan Plans start at $15 per month
Up to 5,000 subscribers $75 per month

Up to 10,000 subscribers $99 per month

Up to 20,000 subscribers $189 per month

Pricing: Freemium

Twitter: @MailChimp

Website: mailchimp.com
Businesses using MailChimp:
658 successful businesses are using MailChimp ➜
Klaviyo
Klaviyo's the ultimate ecommerce marketing platform trusted by 50,000+ brands, like Chubbies, Living Proof, and Hint. Deliver higher-value, personalized marketing experiences across email, mobile, and web.
Up to 250 contacts: Free!
Up to 1,000 subscribers: $30 per month
Up to 2,500 subscribers: $60 per month
Up to 5,000 subscribers: $100 per month
Up to 10,000 subscribers: $150 per month

Up to 20,000 subscribers: $375 per month

Pricing: Freemium

Twitter: @klaviyo

Website: klaviyo.com
Businesses using Klaviyo:
286 successful businesses are using Klaviyo ➜
Constant Contact
Email marketing for small business and nonprofit organizations.
Businesses using Constant Contact:
27 successful businesses are using Constant Contact ➜
Contributors
Contributors to this article:
Pat Walls, Founder @ Starter Story
David Gitonga, Writer @ Starter Story
Ankita Ghosh
Want to start your own business?
Hey! 👋I'm Pat Walls, the founder of Starter Story.
We interview successful business owners and share the stories behind their business. By sharing these stories, we want to help you get started.
Interested in starting your own business? Join Starter Story Premium to get the greatest companion to starting and growing your business:
Connect + get advice from successful entrepreneurs
Step by step guides on how to start and grow
Exclusive and early access to the best case studies on the web
And much more!