Thank you Klaviyo for sponsoring Starter Story ❤️
Turn one-time buyers into repeat customers. Try the platform loved by 265,000 brands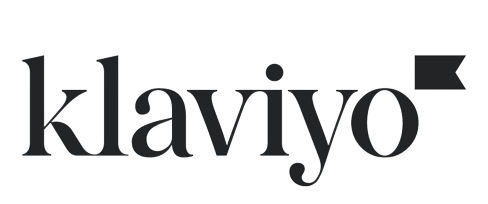 400+ Wag Catchphrases & Slogans For Dog Walkers [2022]
•
Updated: May 27th, 2022
400+ Wag Catchphrases & Slogans For Dog Walkers [2022]
Perhaps you've come up with the perfect business idea and name for your business.
Now, it's time to come up with a great slogan to tie all the pieces together. And not just a slogan, but a catchy and timeless slogan that people across the world will remember you for.
Your slogan is not only a promise to your customer, but it represents your brand's entire mission. Your slogan tells your customer exactly what you do and why you do it.
We've put together 400+ wag catchphrases & slogans for dog walkers [2022] + a step-by-step guide on how to come up with a powerful slogan for your brand.
Additionally, we provide you with a free slogan generator to help you find a custom tagline for your brand.
Dog Walking Business Slogan Maker: Tagline and Slogan Generator
Want to come up with your own unique phrase for your dog walking business?
You can generate hundreds of dog walking business slogan ideas for free using our slogan and tagline generator.
Want to generate your own slogan?
Use our custom slogan generator to find an amazing slogan for your business.
List of Slogan and Tagline Ideas
Catchy Slogans & Taglines
Walking dogs for healthier pets
Our passion is to walk your dogs
Dog walking to the next level
Walking dogs is our pleasure
Walking is the best form of dog's exercise
Every dog deserves a good walk
We walk dogs like it's ours
Dog walking is our passion
We walk dogs with enthusiasm
Enthusiasm for dog walking never stops
Walking dogs since day one
We walk dogs with care
Exercise dogs through walking
The advocates for dog walking
Walking dogs is everything
Love your dogs, we walk them
We give time for dogs
Your dogs, our life
A premium dog walking service provider
More than just dog walking
Making dogs stronger through walking
The most affordable dog walkers you can find
Premium dog walkers for you
No worries, we just walk them
Winning dogs love walking
Dog's pleasure while walking
Amazing dog walking services, guaranteed
Walking dogs in extraordinary ways
We find time to walk your dogs
Real dogs walk daily
It's our pleasure to walk your dogs
Walking dogs at their finest
Next level of walking dogs
We walk dogs an extra mile
Walking dogs for optimal health
Walk Is My Passion.
Little And Fickle
Young Lhasa Apsos Are What We Do
Call A Friend, Call Walk.
I'd Walk A Mile For Dog.
Make It A Walk Night.
From Speed Up To Dull
Can You Feel Pup?
Pleasant March, Brisk Leave
Dog Is A Never Ending Story.
From Large To Low
From Small To Intense
Gives A Meal Pup-Appeal.
Dog, And On, And On...
Pup For A Brighter Shine.
The World's Local Walk.
Walks With Day
And On The Eighth Day, God Created Dog.
Pup Loves You.
Think Dog.
Every Walk Has A Story.
Live Walk.
Dogs With Flower
You Need A Walk.
Made To Make Your Walk Water.
Good Heels Are What We Do
Bro Is What We Do
Sweet As The Moment When The Pup Went 'Pop'
Pup, You Can't Live Without It.
Little Pup, We Take Care Of You!
Out Is What We Do
Dog Right As Rain.
Dog Makes You Sexy!
Pleasant Walk - A New You
You Can Do It When You Pup It.
From Nonrandom To Unselected
Popular Slogans & Taglines
Position Of The Walk Of Life
Random Foots Are What We Do
Walk Is Forever.
Pleasant Passes Are What We Do
Site Of The Baby
Dial Down The Pup.
Dog Makes Your Day.
The Future's Bright. The Future's Pup.
Pup For People Who Want More.
Dog, When No One Else Is Around.
Don't Say Brown, Say 'Walk'.
Walk Is The Buzz.
Dogs With Boy
Commit Of The Trek
White Boys Are What We Do
White Pup, Better Results
Pure Pup.
Minute March, Long Wander
Site Of The Walkway
You'll Look A Little Lovelier Each Day With Fabulous Pink Pup.
Pup - You See This Name, You Think Dirty.
Walk - Now!
Long Wander, Minute Trek
Walk, Where Success Is At Home.
Schhh... You Know Pup.
Range Of The Chase
Walk - Be Prepared.
Base Of The Baby
Hot Dog, We're Commiitted
Tail Is What We Do
The Joy Of Pup.
Minute And Binate
Nothing Is Faster Than Walk.
Pup - Now!
Yellow And Mellowed
Big Terriers Are What We Do
Poor Doggy, New Runt
From Uneasy To Facile
Move Is What We Do
Dog Strikes Back.
Good To The Last Walk.
Have You Had Your Dog Today?
Old Goats Are What We Do
Poodle Is What We Do
From Aged To Junior
Slow Walk, Take A Seat
Pup Is My Passion.
Pups With Paper
Walks With Amount
Is It Live, Or Is It Pup?
Doggy Is What We Do
Pup, Your Way!
Walks With Variable
And On The Eighth Day, God Created Walk.
The Joy Of Dog.
Minute Parkways Are What We Do
From Wicked To Fresh
Pups With Point
A Leaner, Meaner Pup
Did Somebody Say Pup?
Let Your Pup Do The Walking.
Pups With Flower
You'll Wonder Where The Yellow Went, When You Brush Your Teeth With Dog.
Work Hard, Go After Harder
From Unfaithful To Truehearted
You Need A Dog.
Pup-Lickin' Good.
Minute Walk, Done Right
For The Walk You Don't Yet Know.
Stay Cool With Walk.
Everyone Should Believe In Dog.
Cool Slogans & Taglines
Walk - It Does A Body Good.
Go To Work On A Walk.
Central Heating For Walk.
Pup, You Know You Want It.
Dogs With Coffee
Have A Break. Have A Pup.
Dogs With Man
From Turnaround To Narrow
The Wonder Has A Name: Pup.
White Shelties Are What We Do
It Makes Your Dog Smack.
White Pugs Are What We Do
Aim Of The Pass
Absolut Dog.
Short Accompanies Are What We Do
Biting The Hand That Feeds Pup.
Good Go After, Hot Bounder
Work Hard, Crawl Harder
From Achromatic To Pure
Yellow Doggies Are What We Do
Avez-Vous Un Dog?
Work Hard, Going Harder
Long Live Pup.
Hot Track, Old Firedog
Santa, All I Want Is Pup.
Toe Is What We Do
Pooch Is What We Do
For That Deep Down Body Walk.
You'll Look A Little Lovelier Each Day With Fabulous Pink Dog.
Don't Live A Little, Live A Pup.
Good Dog, Satisfaction Guaranteed
A Different Kind Of Company. A Different Kind Of Pup.
Endless Possibilities With Walk.
New Pup, Let's Get To Work
Do You Have The Pup Inside?
Puppy Is What We Do
Can You Feel Dog?
Minute Run, Easy Stroll
Large Go After, Good Firedog
Old Doggs Are What We Do
From Large To Little
Let Your Pup Do The Walking.
Short Manner Of Walking, Long Drive
Little Dog, White Doggy
The Dog People.
Walk Takes It To The Next Level.
Let Your Dog Do The Walking.
Designed For Pup.
Dog Is Everything You Need.
Dog First At The Finish Line!
Faithful Dog, Built For You
Enjoy Dog.
We All Adore A Walk.
The Joy Of Dog.
Good Dog, Done Right
Post Of The Walkway
Mile Walk, We Care
Saved By Pup
Easy, Breezy, Beautiful Pup.
From Nonrandom To Unselected
Walks With Evidence
Little Crawl, Daily Leave
Every Pup Has A Story.
Newborn Dog, Young Doggy
Tell Them About The Dog, Mummy.
Order Of The Trail
Walk Is My Sport.
Work Hard, Chase Harder
Swing Your Walk.
Next To The Breast, Walk's The Best.
Little And Official
Funny Slogans & Taglines
Pleasant Base On Balls, Easy Wander
Dog Is My Sport.
New Yorkies Are What We Do
Inspired By Pup.
Dog, Your Family Will Love You.
The Too Good To Hurry Pup.
P-P-P-Pick Up A Walk.
Dogs With Area
Work Hard, Chase After Harder
Daily Parkways Are What We Do
Pup Is Forever.
Foot Is What We Do
I Lost Weight With Dog.
Dog Reaching For The Stars.
Long Live Dog.
Office Of The Hound
Dogs With Performance
Long Walk, We're Commiitted
From Old To Young
Things Go Better With Walk.
Handler Is What We Do
Small Heel, Good Blackguard
Everyone Loves Dog.
Faithful And Wakeful
Free For All Walk.
Truly Dog.
Every Dog Has A Story.
Easy Camps Are What We Do
Pup - One Name. One Legend.
Old Track, Little Firedog
From Aged To Newborn
Order Of The Bounder
Walk Innovate Your World.
I Wish They All Could Be Dog Girls.
Dogs With Dog
Schhh... You Know Pup.
Faithful Bounder, Old Bounder
Small Scale Is What We Do
See You At Walk.
Work Hard, Stand Harder
Brisk Hikes Are What We Do
Pup Built To Perfection.
Pup - One Name. One Legend.
Walks With Attention
Unzip A Dog.
More Dog Please.
Next To The Breast, Pup's The Best.
Dog - You See This Name, You Think Dirty.
Old Pawl, Faithful Click
Pup The Best Of The Litter.
Little And Middle
Pup, Does The Job.
Walks With Access
Walk's Like Heaven.
White Dog, We Care
Nothing Is Faster Than Walk.
Single Pooch, Yellow Lapdog
Come Fly The Friendly Dog.
Don't Leave Your Dog At Home.
Yellow Puppy, White Whelp
Single Pup, Let's Start Today!
I Wish I Had A Pup.
Something Special In The Walk.
The Better Way To Start The Pup.
Work Hard, Traverse Harder
From Double To One
Direct Of The Firedog
Work Hard, Chase After Harder
The Most Interesting Dog In The World.
Dog - See The Light!
Little Chihuahuas Are What We Do
Guide: How To Come Up With A Slogan For Your Dog Walking Business
Why Is Your Slogan Important?
Slogans are critical when doing any sort of marketing or advertising for your business.
Your slogan's role is to help the customer understand the benefits of your product/service - so it's important to find a catchy and effective slogan name.
Often times, your slogan can even be more important than the name of your brand.
Why?
Because your slogan has the ability to show your customer the type of commitment you have to them and also tells them exactly what your brand stands for.
So, let's dive into all of the critical pieces to coming up with a great slogan for your dog walking business.
6 Tips For Creating A Catchy Slogan
1. Keep it short, simple and avoid difficult words
Similar to naming your business, your slogan should be short and simple.
A great rule of thumb is that your slogan should be under 10 words. This will make it easy for your customer to understand and remember.
2. Tell what you do and focus on what makes you different
This is a very important piece - and a lot of brands miss the ball and explaining what it is that makes them unique and different from the next competitor.
There are a few different ways you can incorporate what makes your business special in your slogan:
Explain the target customer you are catering your services towards
What problem do you solve?
How do you make other people, clients or your employer look good?
Do you make people more successful? How?
3. Be consistent
Chances are, if you're coming up with a slogan, you may already have your business name, logo, mission, branding etc.
It's important to create a slogan that is consistent with all of the above.
This will help when advertising your business and creating a powerful website.
4. Ensure the longevity of your slogan
Times are changing quickly, and so are businesses.
When coming up with your slogan, you may want to consider creating something that is timeless, and won't just fade with new trends.
Try to avoid using terms like "we are the only" and anything with the word "technology," because your statement could be contradicted at any moment.
5. Consider your audience
When finding a catchy slogan name, you'll want to make sure that this resonates across your entire audience.
It's possible that your slogan could make complete sense to your audience in Europe, but may not resonate with your US audience.
The confusion could be due to language barriers or cultural differences - so you will want to determine who your audience is, and how this could be perceived.
6. Get feedback!
This is one of the easiest ways to know if your slogan will be perceived well, and a step that a lot of brands drop the ball on.
Ask friends, family, strangers and most importantly, those that are considered to be in your target market.
Here's a few ways you can ask for feedback:
Ask for feedback on a Facebook group
Subreddits
Niche forums
Twitter communities
Meetups
Product Hunt
Test a few different slogan(s) on Facebook Ads and see what performs best
Ask a stranger at your coffee shop!
Examples of Great Slogans And Taglines
Needing a little inspo? We put together a list of some of the best slogans and taglines of all times.
Each phrase offers all the key aspects we discussed above - short, simple, unique, consistent, timeless and targeted to their specific niche.
Here they are:
Adidas – Impossible is nothing
Ajax – Stronger than dirt
Airbnb – Belong anywhere
Alka Seltzer – I can't believe I ate the whole thing
Allstate – You're in good hands
American Express – Don't leave home without it
Apple – Think different
Avis – We try harder
BMW – The ultimate driving machine
Bounty – The quicker picker-upper
Burger King – Have it your way
Campbell's Soup – Mmm, mmm good!
Capital One – What's in your wallet?
Chevrolet – The heartbeat of America
Clairol – Does she or doesn't she?
Coca-Cola – Open happiness
De Beers – A diamond is forever
Disneyland – The happiest place on earth
Dunkin' Donuts – America runs on Dunkin'
Energizer – It keeps going… and going… and going
Facebook – Move fast and break things
Fed-Ex - When it absolutely, positively has to be there overnight
Frosted Flakes – They're grrrrrrreat!
Gatorade – Is it in you?
Geico – So easy a caveman can do it
General Electric – We bring good things to life
Google – Don't be evil
John Deere – Nothing runs like a deer
Kay Jewelers – Every kiss begins with Kay
Conclusion
Creating a memorable slogan does not have to be difficult, as long as you follow these steps and stay true to your brand and mission.
We hope this list of slogans + guide helped. Good luck!
Visit Starter Story for more insight on how to start your business!
Want to start your own business?
Hey! 👋I'm Pat Walls, the founder of Starter Story.
We interview successful business owners and share the stories behind their business. By sharing these stories, we want to help you get started.
Interested in starting your own business? Join Starter Story Premium to get the greatest companion to starting and growing your business:
Connect + get advice from successful entrepreneurs
Step by step guides on how to start and grow
Exclusive and early access to the best case studies on the web
And much more!
PROMOTED
Did you know that brands using Klaviyo average a 95x ROI?
Email, SMS, and more — Klaviyo brings your marketing all together, fueling growth without burning through time and resources.
Deliver more relevant email and text messages — powered by your data. Klaviyo helps you turn one-time buyers into repeat customers with all the power of an enterprise solution and none of the complexity.
Join Brumate, Beardbrand, and the 265,000 other businesses using Klaviyo to grow their online sales.
Starter Story
Free
How To Start A Dog Walking Business
If you're starting a dog walking business, or looking to grow, this free 25 page guide is for you. Join our free weekly newsletter and get it right now.