On Starting A Publication Aimed For CEO's & Decision-Makers
My name is Bridgette Bello and I'm the publisher and CEO of Tampa Bay Business and Wealth Magazine, based in St. Petersburg, Florida.
We are a CEO-centric publication that focuses on delivering information to decision-makers including topics on business, wealth, and lifestyle. Our circulation is controlled, meaning we know exactly who gets the publication - it is delivered to a D&B verified list of 15,000 owners, partners, founders, and CEOs in the region.
Our differentiator is telling the stories that haven't been told. We don't put the usual suspects on the cover, or the pages, of TBBW - we find CEOs/Founders of companies in the region doing $10M, or more, in revenue and we tell their story. While it's a business publication, we get personal with our cover stars and they share valuable advice-driven content that is useful and inspiring.
We also provide premier events for the C-suite via our CEO Connect, Tech Connect, Women of Influence, and, now, Virtual Connect series.
These are invitation-only, to provide meaningful connections, in a workable sized room full of peers. It's the hottest ticket in town and we keep it exclusive, for that reason.
While some thought us crazy, launching a print publication in 2018, we were profitable by our seventh issue and within the first 12 months of operating - we haven't looked back.
Yes, COVID has impacted our business - but only minimally, we consider ourselves blessed. We will surpass our 2019 revenue production in 2020, a year that many businesses have shuttered or been hurt badly.
(367) TBBW Promo Reel:
What's your backstory and how did you get into entrepreneurship?
I'm a first amendment junkie and have been most of my life. As a child, one of my parents' clients used a creative writing story, written by me in elementary school, as his TV commercial for his business.
Don't let people take advantage of you! And when those closest to you warn you, listen to them.
My first job was at a major daily newspaper where I did the stock and weather pages while attending college, it wasn't very sexy. I then moved on to working at my college newspaper, where my first assignment was speaking with murdered students' parents, I was beginning to see that a daily newspaper journalism career might not be for me.
I switched to radio, broadcast journalism, and I enjoyed it immensely - except for the very early mornings. I had a station owner at the time that walked me to the parking lot and pointed to a Ford Pinto (last produced in 1990 and known for spontaneously blowing up) saying," That's what my highest-paid on-air person drives." He then pointed to a BMW saying, "That's what my highest paid salesperson drives. Which car do you want to drive?" He saw something in me that I didn't know existed and that changed my life. Needless to say, I was far more interested in driving the BMW.
The rest is the history of a terrific career in sales, starting in the early 90s - multiple formats of different radio stations because at the time, deregulation allowed many stations to operate under one umbrella. I thought radio was in my blood, until it wasn't.
My first crack at becoming an entrepreneur came at the tender age of 29. One of my clients offered me the opportunity to run my own business, through his employer. Without going into too much detail, my pay was going to triple. I wrapped up my radio career and headed out on my own - until my client was fired and the company informed me that they would not be honoring the contract he had signed with me.
Good times!
Post-radio, I landed with a business publication as the director of advertising. My original thoughts were to go back to radio (the only thing I knew) once my six-month non-compete expired. I knew that at a business newspaper, I could pursue my love of journalism without writing about dead children. I, instead, aspired to grow with the company into a role where I could oversee sales, and content, and was promoted to the Tampa Bay area to become president and publisher 8.5 years later. That six months turned into an almost 20 year, incredible career.
The years there were filled with building amazing teams and individuals, gaining respect in the market, and building my own brand, and reputation, in the community. Serving this great community was always at the heart of my ambition and I did so by serving on multiple boards including The Spring of Tampa Bay, the American Cancer Society, CEOs Against Cancer Florida chapter, the American Diabetes Association Walk Chair, and The Alzheimer's Association Gala Chair, to name a few. I was appointed by Governor Rick Scott to serve on the board of St. Petersburg College as a Trustee.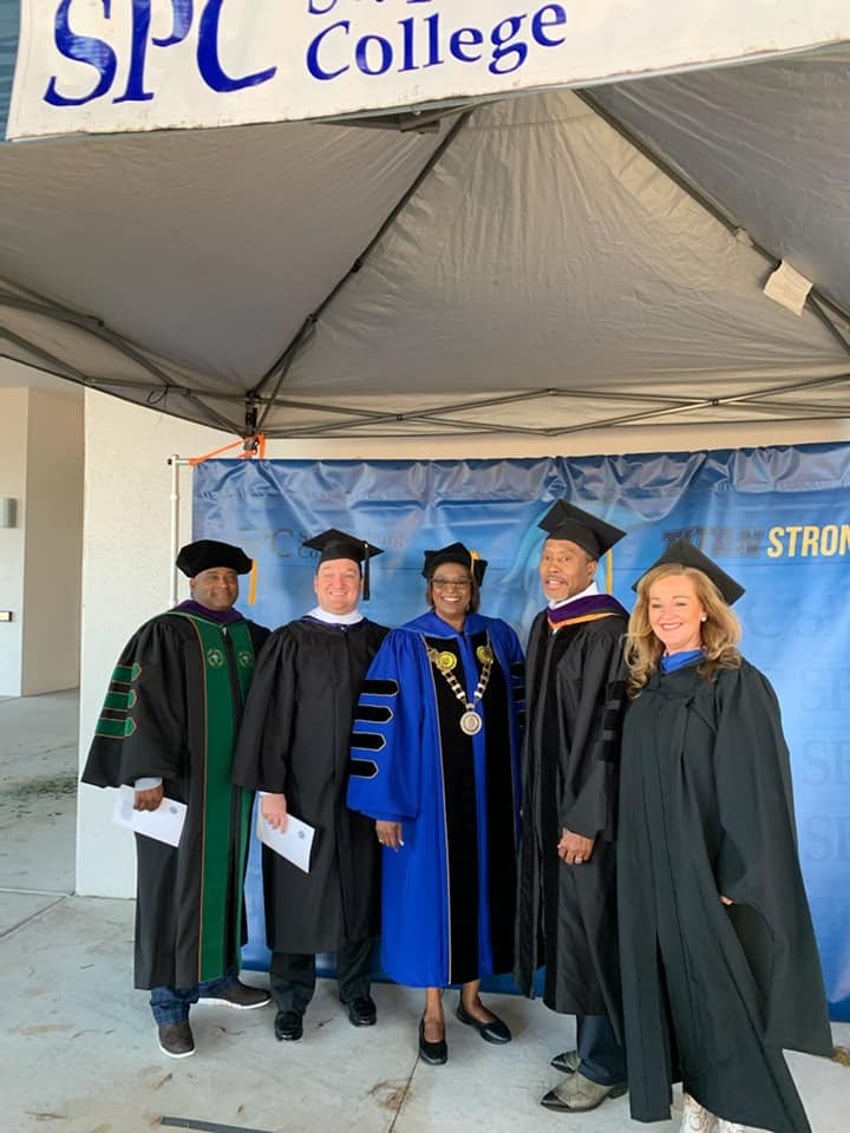 Something I care deeply about is economic mobility and ending generational poverty is at the root of our mission at SPC.
In 2017, my life radically changed. I was diagnosed with breast cancer in June, had treatment in July, my husband's job was eliminated in August and we lost our home to Hurricane Irma in September.
It was a lot - and it caused me to pause, and ponder, what was I doing with my life? I was never going to own anything where I was and I didn't feel valued through a very difficult time in my life.
It felt like the universe was pushing me, kicking me in the butt, to make a change. I saw some things that didn't resonate with my idea of being a journalist. I saw a niche that wasn't being served and I started to get an itch to create a new path and take a leap of faith, to get closer to my roots and beliefs.
I've been told I'm a trailblazer. But really, I just love making my own path.
But go back to the early days - it wasn't without a team of terrific support, a brave investor that believed in me, and us, a respected reputation in the market, and relationships that continue to be overwhelmingly heartwarming.
I believe that without reputation and relationships, we would not have been nearly as successful as quickly.
Take us through your entrepreneurial journey. How did you go from day 1 to today?
The original plan was to purchase an existing product in the market and make it our own. However, the universe had a different plan. After resigning from my long-time career and planning to take the reins soon after, the person we were in contract negotiations with for purchasing the publication changed his mind.
More good times in my journey!
Fortunately, I had a previous counterpart in South Florida that had become a dear friend over the years, Gary Press. He had launched South Florida Business & Wealth in 2014 and had wanted me to do the same in Tampa since its inception. He had asked me to do so several times, over the years, but I wasn't ready. My experiences in 2017 gave me such a different perspective on life, and work, and I said yes to Mr. Press.
In 2018, we launched TBBW and haven't looked back. It has been a lot of work, but so much fun at the same time. There is no "workday" because it isn't work. Yes, we strive for a work/life balance, like everyone else, but our families know we are building something, and they support us in doing so.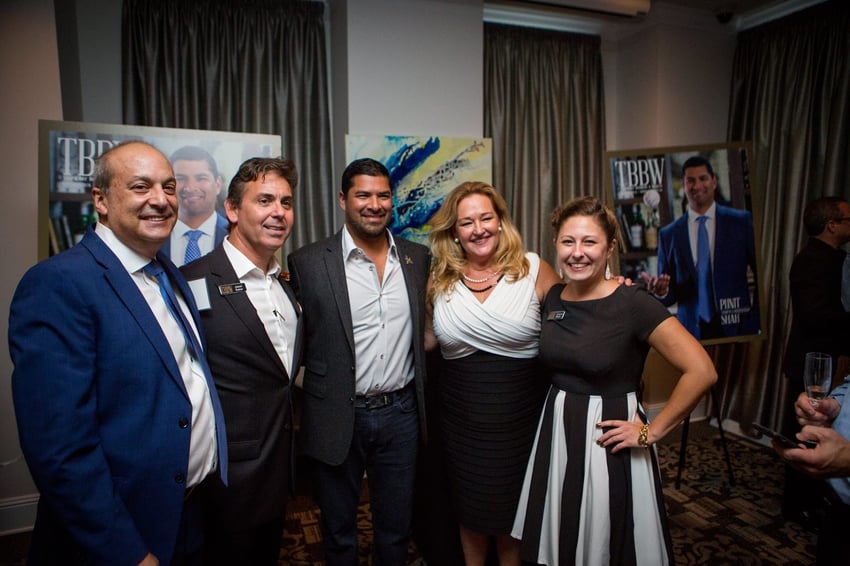 Some thought we were crazy launching a print publication in 2018. We did our research and found that while many print publications weren't doing well, those that served a specific niche were still growing and thriving. Since our plan was to super-serve the CEO niche, we were confident that our idea would work and we set out every day to make a difference in our community.
We've had a "rising tides raise all ships" mentality from the start. We asked ourselves, "How can we make a difference for our economic development engines, our local talent, and CEOs, our local economic drivers and companies, our nonprofits, and more. How can we help this community be a place our children want to live and play in, and companies want to exist in?" And then we laser-focused on doing exactly that.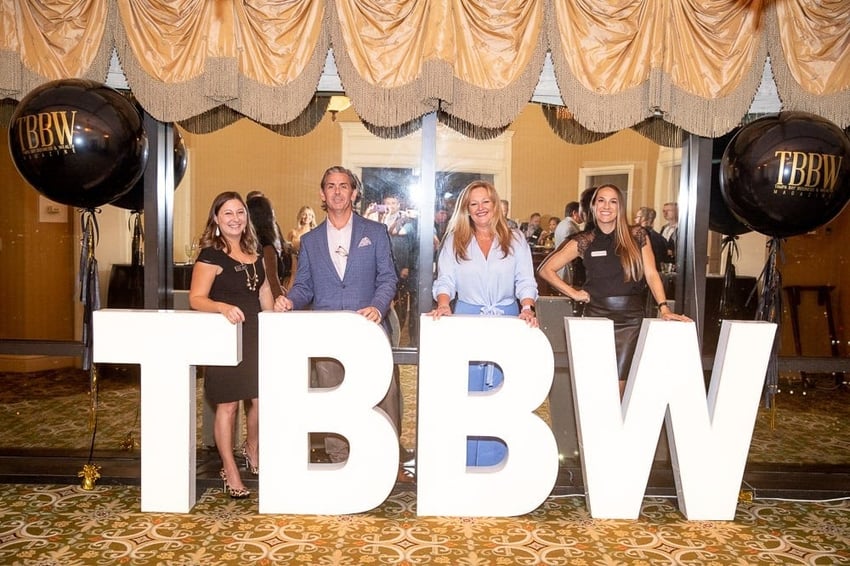 We are a small, but mighty, team and we all give more than 100 percent every day. We truly enjoy what we do and feel passionate about our products and brand. We know we are making a difference because we hear it constantly, and isn't that all any of us really wants? We want to leave our mark in this world and to be remembered for something - to leave a legacy, for our lives to have mattered even if only in a small way.
How are you doing today and what does the future look like?
As previously noted, 2020 has not been without its challenges. We've remained profitable, but not to the extent we had forecasted - who knows how to forecast for a pandemic?
A large part of our revenue model is focused on events and events haven't been happening to the degree that they did in the past. This made it difficult for us to deliver for sponsors. However, those sponsors have hung in with us in hopes of events being rescheduled soon and their belief that we will continue to be a smart investment for their marketing dollars.
We also pivoted, like many, and started hosting virtual events instead. We figured out a way to make ours a unique experience and that has kept our audience coming back for them despite Zoom-fatigue.
While we had many deals on desks that were ready to be signed before lockdowns, those certainly weren't coming through at the rate they were before. There were some silver linings, and new customers acquired, but most humbling of all is that we haven't lost anyone - not one, single, awesome partner!
Our advertisers are still seeing results and fortunately, they are renewing for 2021. We've certainly gotten creative in our ROI strategies. We've embraced technology out of necessity and have become experts in our field. Our digital and social traffic has been steadily growing, as has our delivery of content on all platforms. Our email subscribers also are growing and they're engaging at rates not seen before. We've also learned more about investigating, mining, and getting the most out of our metrics.
Our operations haven't changed much really, we've always been lean and mean.
It has been exciting to see the number of readers who have reached out and asked us to change their address to their home because they MISS their TBBW! They're reading and that's what delivers eyeballs and results for our clients.
Through starting the business, have you learned anything particularly helpful or advantageous?
Through my journeys I have learned:
Stand up for what you believe in, but be open to hearing others that challenge you.
Be a good listener.
One bad apple really can spoil the bunch, and quickly!
Save as much money as you can, we truly never know what the next day may hold.
When people show you who they are, believe them.
Relationships and reputation are really all a person has, protect both at all costs.
Take more pictures, slow down, and enjoy life.
Most people want to help others and will do so when possible, let them.

Community matters and should be at the heart of any business.
We don't have to work with anyone, choose your partners wisely.

Make time for the family whenever possible.
Make exercise and healthy eating a part of your life early on, it will pay off!
What have been the most influential books, podcasts, or other resources?
Good to Great has always been a favorite business book and way of living. Also, after resisting reading and piling on, "Lean In" turned out to teach me a lot about myself and my career - again, be willing to listen to others whose ideas challenge your own, you might just learn something.
The Wizard of Ads taught me a lot about the advertising business, I still give a copy to all new ad salespeople because while advertising has changed - it really hasn't.
I've yet to really embrace podcasts, but I know I will and should. I enjoy either silence or loud music, when I have moments alone - they are fleeting. I do believe we must constantly be learning and evolving, I'm just not always the first to do so.
Advice for other entrepreneurs who want to get started or are just starting?
Don't be afraid! Believe in yourself and your ability to fight your way through anything. One of the things most shocking to me was that I was convinced I couldn't work harder - and then I did. When it's a labor of love, it isn't work. They whispered in my ear, "You're not strong enough to weather this storm." I whispered back, "I am the storm".
Push yourself! It's exhilarating to be learning again, something I didn't even realize I was missing. Just because you're good at your "job" why not challenge yourself to be better at running your own company?
Don't let people take advantage of you! And when those closest to you warn you, listen to them.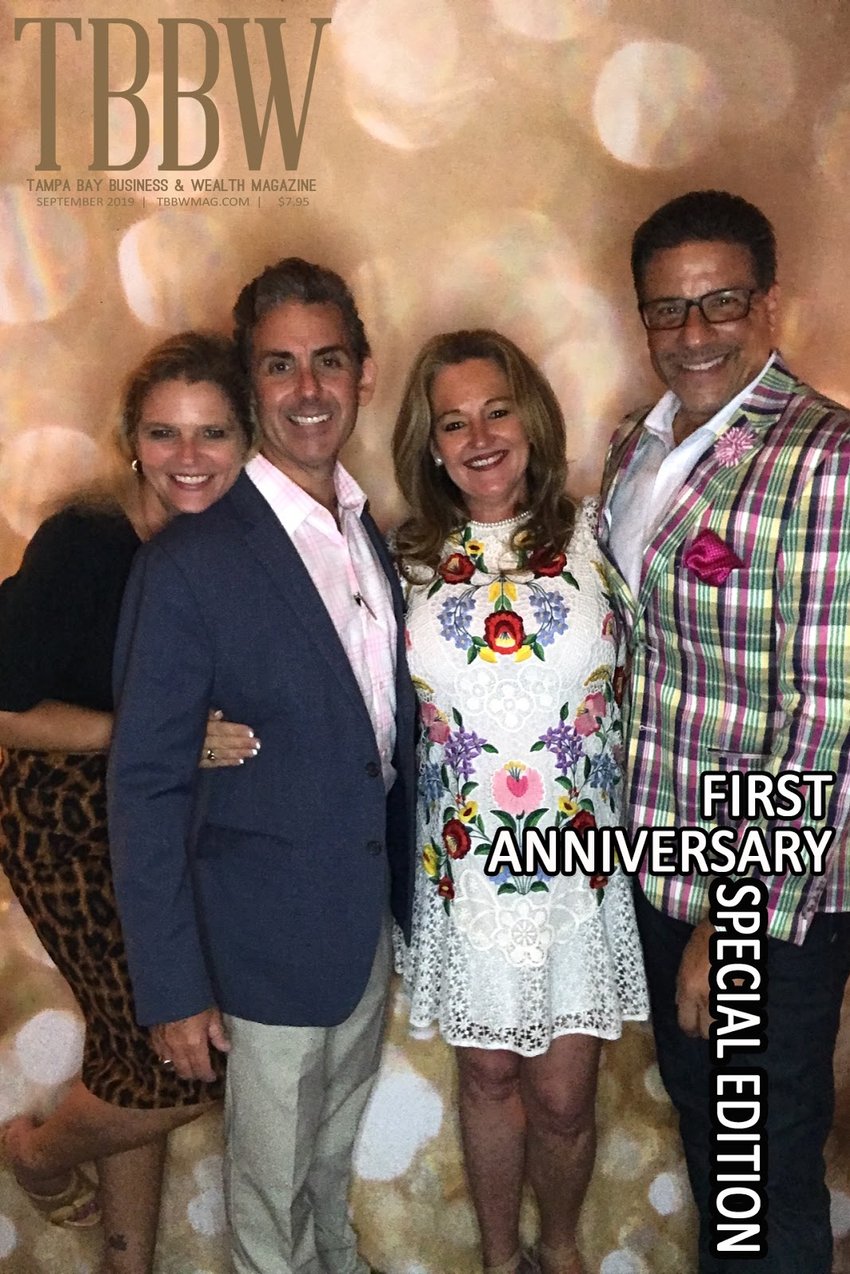 Build a strong network of meaningful relationships and give back to them, while not being afraid to ask for support from them.
Don't be afraid to fail!
And don't be afraid to ask for, and accept help.
Where can we go to learn more?
Follow TBBW on Facebook (11) Tampa Bay Business & Wealth Magazine | Facebook
Instagram TBBW Magazine (@tbbwmagazine) • Instagram photos and videos, LinkedIn (3) Tampa Bay Business & Wealth Magazine: Company Page Admin | LinkedIn and Twitter Tampa Bay Business & Wealth Magazine (@TBBWMagazine) / Twitter.
-
Bridgette Bello, Founder of Tampa Bay Business & Wealth
Want to start your own business?
Hey! 👋I'm Pat Walls, the founder of Starter Story.
We interview successful business owners and share the stories behind their business. By sharing these stories, we want to help you get started.
Interested in starting your own business? Join Starter Story Premium to get the greatest companion to starting and growing your business:
Connect + get advice from successful entrepreneurs
Step by step guides on how to start and grow
Exclusive and early access to the best case studies on the web
And much more!