Brand Authenticity: How To Build A Brand People Love
•
Updated: September 24th, 2022
Brand Authenticity: How To Build A Brand People Love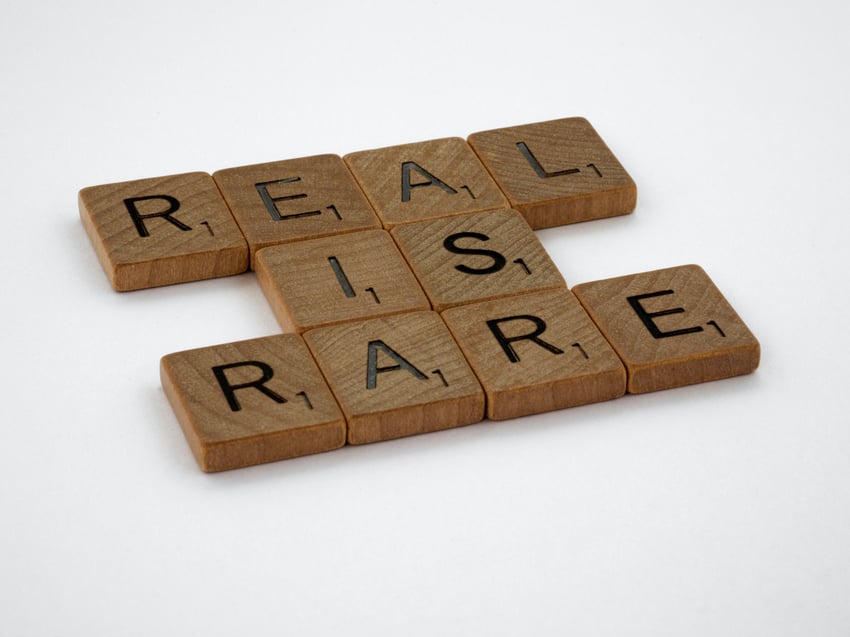 What Is Brand Authenticity?
Brand authenticity refers to the extent to which customers perceive a brand to be faithful toward itself and its consumers.
According to Social Media Today, 86% of consumers say authenticity is important when deciding the brands they like and support.
Thus, brand authenticity makes stronger connections as genuine messages and ideas resonate more powerfully with people.
Brand Authenticity Key Takeaways
For startups and small businesses, it is more difficult to gain traction when the business is not marketed as a trusted brand.
During the digital age, protecting brands' reputation requires regular monitoring and listening to what your customers say about the brand.
Generally, brand authenticity has four key components namely:

Continuity: Being faithful to self
Credibility: Being true to the consumers

Integrity: Motivation of caring about the customers and taking responsibility
Symbolism: Supporting the consumers in being true to them
Understanding How Brand Authenticity Works
Building an authentic brand is not a complex idea. Ideally, an authentic brand is simply a decision to remain honest in everything you do. Therefore, ensuring quality products is not all that a brand should do to remain authentic.
Startups that combine transparency and brand honesty are the ones that benefit from ambassadors, who are willing to do their marketing for them.
Put simply, brand authenticity helps brands thrive because:
Good reputation breaks above the noises
Brand authenticity helps brands to build stronger connections
An authentic brand stands out from dozens of competitors who fail to let customers see behind the curtains.
Therefore, building an authentic brand is critical to the success of startups.
Real-Word Examples Of Startups That Achieved Authentic Status
1. Airbnb
Airbnb has continually focused on building brand value by creating authentic connections with and between users.
For Airbnb, they understood that user-generated content can help promote the sustainability message expanding the customer base and building a loyal community around their brand.
The company has aligned smart content marketing with its mission, successfully connecting customer service and engagement with helpful and interesting content.
Through such initiatives, Airbnb has gained popularity as an alternative to hotels, with the authenticity of the consumption experience being a critical differentiating factor.
2. Patagonia
Patagonia is our second example of brands that have built authenticity by standing behind its marketing efforts with its core values.
To date, Patagonia has worked tirelessly to stand out as a responsible brand and one that has a detailed understanding of every aspect of its operation.
Patagonia core objective is to "build the best product, cause no unnecessary harm, use business to inspire and implement solutions to the environmental crisis"
Therefore, Patagonia fulfills its mission by investing in renewable energy and giving monetary incentives to employees so that they do not drive alone to work.
How to build Brand Authenticity
Be real and honest
Connect through stories that add value, educate, answer questions and give useful tips
Remain open to sharing what you do with the world, and tell your customers how you got there
Keep brands consistent through marketing and sales channels
Create easy and clear communication with your audience
Do not forget about innovation as a tool to propel your brand ahead to the future.
Social media platforms provide a solid base for establishing brand authenticity. thus, use the different social media platforms to stay connected with your audience.
Twitter
An online news and social networking service where users post and interact with messages, known as tweets.
Businesses using Twitter:
1219 successful businesses are using Twitter ➜
Facebook
American online social media and social networking service company based in Menlo Park, California.
Businesses using Facebook:
861 successful businesses are using Facebook ➜
Contributors
Contributors to this article:
Pat Walls, Founder @ Starter Story
Samantha Walls, Head Of Content @ Starter Story
David Gitonga, Writer @ Starter Story
Want to start your own business?
Hey! 👋I'm Pat Walls, the founder of Starter Story.
We interview successful business owners and share the stories behind their business. By sharing these stories, we want to help you get started.
Interested in starting your own business? Join Starter Story Premium to get the greatest companion to starting and growing your business:
Connect + get advice from successful entrepreneurs
Step by step guides on how to start and grow
Exclusive and early access to the best case studies on the web
And much more!
Starter Story
Wanna see 52 business ideas you can start with less than $1,000?
Join our free weekly newsletter and get them right now.