Thank you Klaviyo for sponsoring Starter Story ❤️
Turn one-time buyers into repeat customers. Try the platform loved by 265,000 brands
Optimize Your Site For Voice Search: A Guide
Optimize Your Site For Voice Search: A Guide
This article is a part of our encyclopedia, and is editable by you. Edit ➜
What Is Voice Search Optimization?
Voice search technology allows website users to use the voice command to perform a search on your website. Voice search optimization refers to making the existing content better suited for voice search.
According to statistics, 65% of consumers talk to their voice-enabled devices daily.
As voice search grows, here is what you should know about optimizing your website for voice search so that you still reach your target audience. This post covers what you need to know about voice search, and shares tips for optimizing your website for voice search.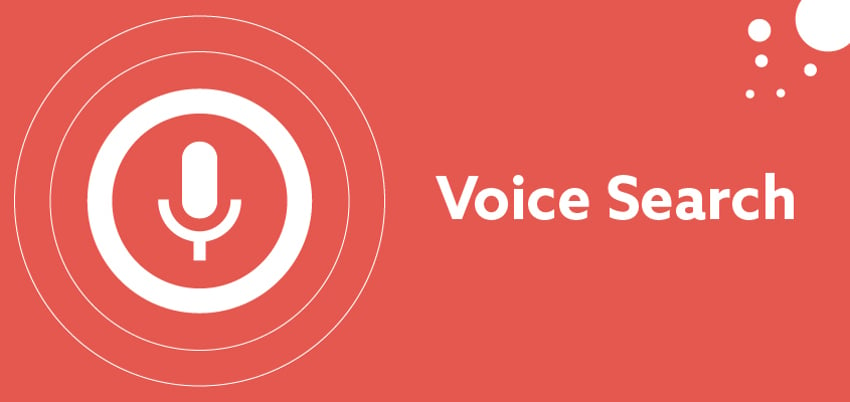 Cost Details
For a basic voice search optimization campaign, you can plan on spending anywhere from $300 to $900 per optimized page
Voice Search Optimization Key Takeaways
Voice search uses a conversational tone characterized by longer search terms
Web content must be more specific and concise to appear via voice search
Voice search optimization is an essential part of local search marketing
Google's voice search results are based on prominence, distance, and relevance
Understanding How Voice Search Optimization Works
Before we look at how voice search optimization works, it's important you recognize how voice search technology works.
Ideally, Voice search changes the original concept of typing a query into the search engine significantly. It is based on speech recognition technology and search engine keyword queries, to process web searchers' requests.
On the other side, voice search optimization is based on optimizing the current web content so that you can rank when a searcher uses voice to search.
Generally, you do not have to change the whole web content to optimize for voice search. you can ensure the website is optimized for voice search within a few days.
A good reason voice search is becoming popular is the advancement in technology. Today, we are surrounded by voice search devices, and so it becomes tempting to use these devices to discover online content.
How To Optimize For Voice Search
Understand the customer type and device behavior
Create voice-search friendly FAQ pages
Optimize content for local search
Provide context with schema markup
Create conversational but concise content
Claim your business on Google my Business Listing
Reduce website loading speed time
Optimize for mobile
Embrace long-tail keywords
Example of A Website That is Optimized For Voice Search
Here is an example of how voice search optimization enables websites to rank high.
How Search Engine Land Lands Top Position On SERP Through Voice Search Optimization
Search Engine Land is a great example of how voice search optimization helps websites rank at position 0 of SERP.
In this example, we voice-searched for "how I can Optimize For Voice Search". Search engine land.com appeared top of organic results.
A close look at their content shows that the web content contains straightforward answers to our questions. Besides, the content features proper HTML structure, helping Google to find the content easily.
Optimizing your website for voice search may feel overwhelming. Luckily, you will find SEO experts to help you with website Voice search optimization. Freelancing websites could be a good place to find the best website optimization experts.
Upwork
The largest freelancing website, where businesses connect with talented freelancers.
Businesses using Upwork:
311 successful businesses are using Upwork ➜
guru
Makes it simpler to hire freelancers online from over 3 million professionals and get freelance jobs from thousands of projects posted on its freelancing.
Businesses using guru:
3 successful businesses are using guru ➜
Fiverr
Freelance services marketplace at affordable costs.
Businesses using Fiverr:
284 successful businesses are using Fiverr ➜
Contributors
Contributors to this article:
Pat Walls, Founder @ Starter Story
David Gitonga, Writer @ Starter Story
Want to start your own business?
Hey! 👋I'm Pat Walls, the founder of Starter Story.
We interview successful business owners and share the stories behind their business. By sharing these stories, we want to help you get started.
Interested in starting your own business? Join Starter Story Premium to get the greatest companion to starting and growing your business:
Connect + get advice from successful entrepreneurs
Step by step guides on how to start and grow
Exclusive and early access to the best case studies on the web
And much more!
PROMOTED
Did you know that brands using Klaviyo average a 95x ROI?
Email, SMS, and more — Klaviyo brings your marketing all together, fueling growth without burning through time and resources.
Deliver more relevant email and text messages — powered by your data. Klaviyo helps you turn one-time buyers into repeat customers with all the power of an enterprise solution and none of the complexity.
Join Brumate, Beardbrand, and the 265,000 other businesses using Klaviyo to grow their online sales.
Starter Story
Wanna see 52 business ideas you can start with less than $1,000?
Join our free weekly newsletter and get them right now.