How These Two Founders Built A $30M Refillable Deodorant Brand
•
Published: November 17th, 2022
Hello! Who are you and what business did you start?
My name is Charlie Bowes-Lyon and I'm a Co-founder of Wild. Wild's mission is to remove plastic waste from the bathroom and we launched a refillable, natural deodorant in April 2020.
In the two and a half years since launch, we've scaled into a global brand, selling to over a million customers through our online website wearewild.com as well as launching into major retailers across the UK & Europe.
Wild is now trading at upwards of £25m ARR and has also planted over 200,000 trees through its charity partner OnAMission. We continue to invest heavily into creating impactful, unique new products that can genuinely change the game when it comes to removing bathroom waste.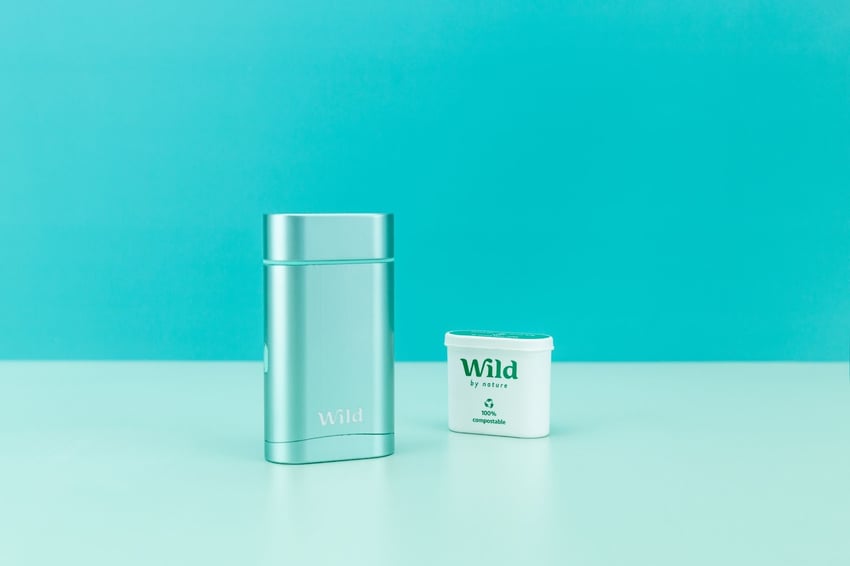 What's your backstory and how did you come up with the idea?
Before starting Wild, I was working with many of the major startups across the UK. It was clear there was increasing consumer demand for sustainable products and so I set up a small side business called Climate Cups, selling reusable coffee cups and water bottles. This immediately boomed, selling over 10,000 products in the first month alone and leaving me in quite a precarious position trying to fulfill all the parcels from my living room. At the same time, my Co-founder Fred was coming to the end of his time at HelloFresh where he'd also seen a shift in customer sentiment toward a focus on packaging and waste. Having sold Climate Cups, we decided to set a business up within sustainability and looked at several areas from a sustainable fashion marketplace to kitchen products but finally settled on the bathroom as we felt there was a huge amount of waste that wasn't being recycled. Natural deodorant felt like the obvious product to start with because there was nothing on the market that compared and consumers were forced to use single-use plastic or metal containers frequently.
We bootstrapped the business which enabled us to create an MVP product, proving to investors that we would be able to successfully scale before launching our refillable deodorant that you can buy today in April 2020.
The most important thing to focus on really is the customer and if you can make them feel listened to, genuinely take on their feedback and engage with them positively and interactively, then this will hugely pay dividends.
Take us through the process of designing, prototyping, and manufacturing your first product.
The first thing we learned is that we were relatively naive when it came to creating natural products. It took upwards of 30 iterations of the deodorant before we were happy that what we had worked well and could provide 24hr protection. This was about a 12-month process and no easy task. Even harder, it turns out, is removing plastic from products. With the help of some great partners and the design agency Morrama, we finally found the materials and design that would help us create a zero-waste product. The idea was that you would buy an aluminum case for life that was durable and long-lasting (and aluminum is also hugely recyclable should a case get thrown away) and then have a refill system that would arrive at your door and be housed in bamboo pulp packaging. The beauty of bamboo pulp is that it's highly compostable as well as recyclable so customers can throw it in their garden, plant seeds in it, or put it in their recycling each time they finish a refill.
To this day we continue to improve our packaging and product, always iterating on them to try and make them both more sustainable and effective.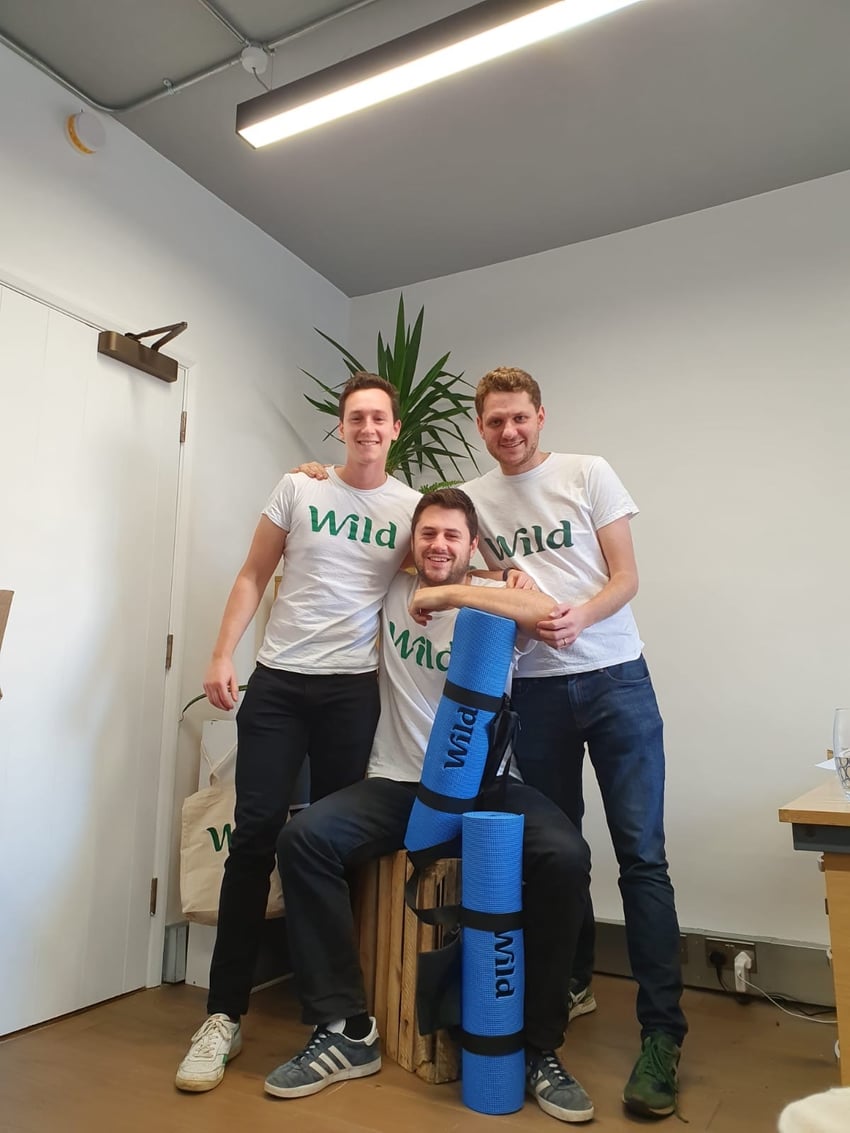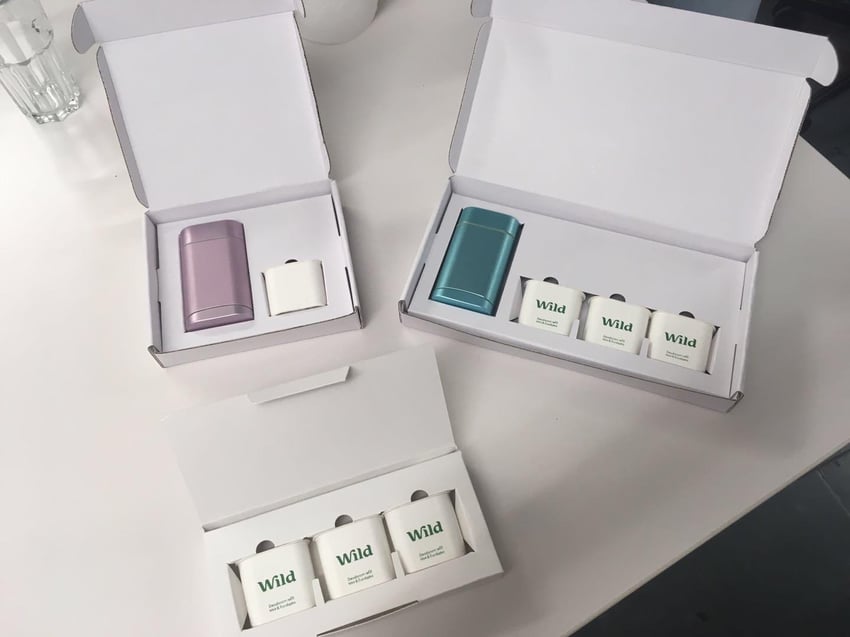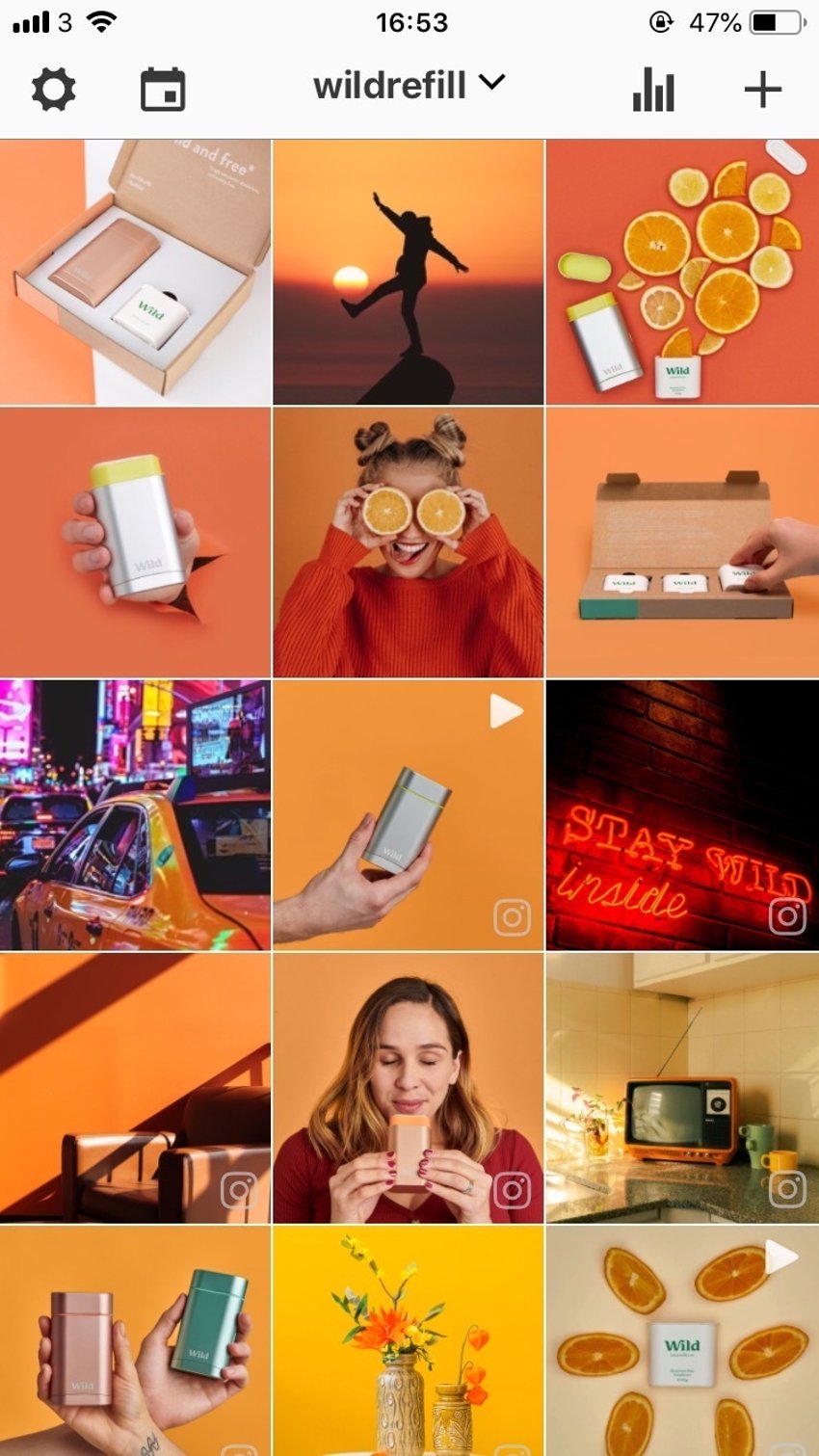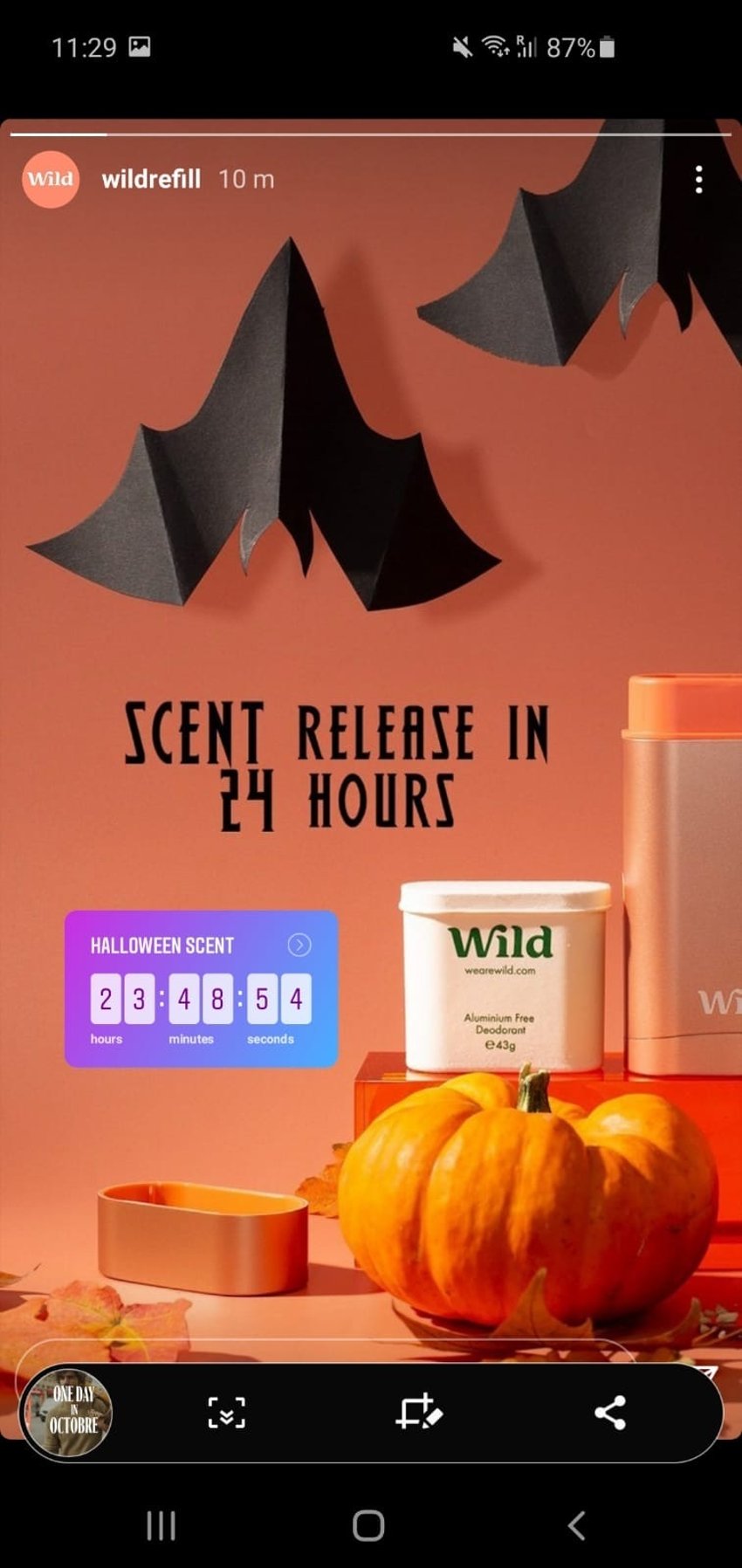 Describe the process of launching the business.
Launching the business was a lot of fun, whilst waiting for the product iterations to be as good as they could be, we started building up a community online through Facebook groups, online forums, and any other communities who would listen to us. When we launched we have a strong email list of people who registered interest and as a result, we were able to do £200,000 in sales in our first month. Half of this was sold on a pre-sale which was great for getting cash upfront.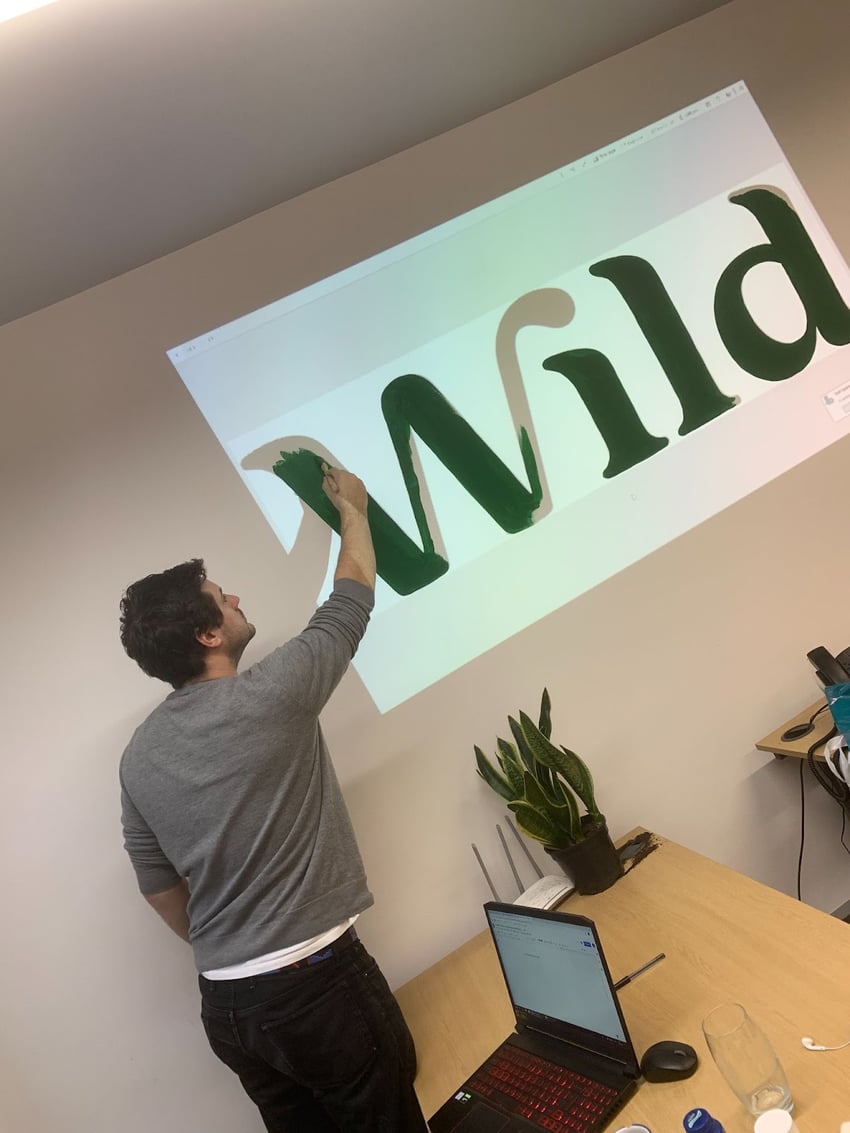 It was, of course, typically manic as it is with most high-growth start-ups and there were some weekends where none of us left the customer service emails for 12 hours a day. But it was worth it and we quickly gathered a lot of sales and growth over the coming months. This led to our second round of funding (we'd previously raised £500k at the beginning of the year to help us get off the ground from Angel investors). The second round was led by ex-Innocent founders, JamJar, and was £2m. This was used to propel our growth and hire our first few employees. During this time we managed to professionalize the website as well by using a tech agency and started to focus on conversion rate optimization as well as widening our marketing channel mix. We did over £5 million in sales in our first year.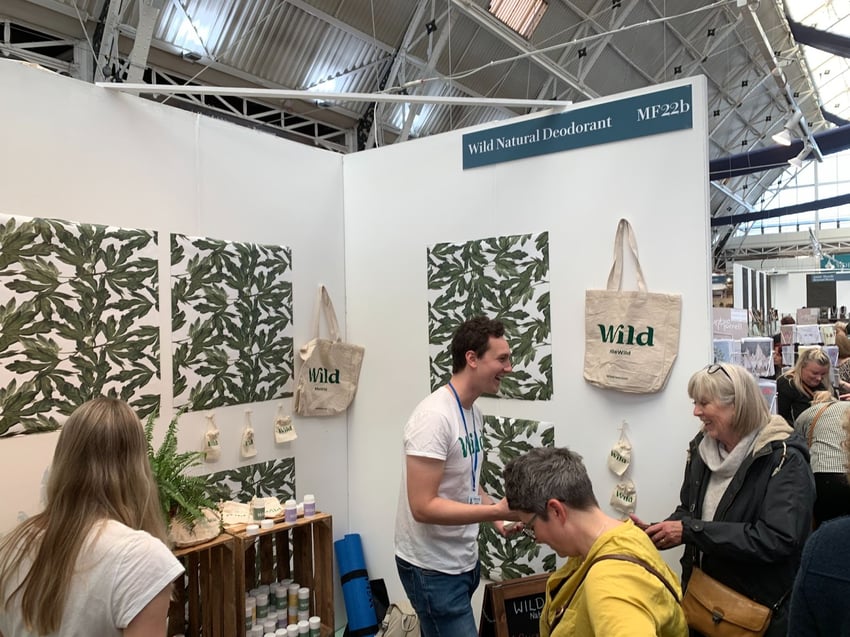 Since launch, what has worked to attract and retain customers?
My main advice for any startup when it comes to attracting customers is to try and diversify your marketing, geography, and products as much as possible. When we launched, we were heavily reliant on Facebook Ads, which fortunately worked extremely well for us. Facebook as a channel is famously unpredictable though and whilst it remains our biggest channel today, we knew it would be incredibly important to diversify the channels we were using. As such, we built teams focusing on other areas such as Influencer, TikTok, YouTube, Affiliate, Reddit, Google, etc. When the impact of IOS 14.5 was felt heavily by brands on Facebook, as a result of our channel diversification we didn't overly struggle. We were able to offload budgets to other channels whilst we figured out Facebook attribution and then resumed our spending in a data-driven manor.
Likewise, we diversified our targeting to different countries, focusing on Germany, France, Netherlands, Austria, and the USA amongst others. This meant that if one country was having a particularly tough time for some reason, we could send spending elsewhere with ease.
Of course, there were difficulties with setup operationally and we needed to find new manufacturing and fulfillment partners in Europe but our Ops team did an excellent job of getting on top of this early on.
On top of all of this, we try to consistently iterate on our brand image. We opted for a bold, somewhat in-your-face brand, partially to capture attention but also because we felt that sustainable products too often are shown in dark greens and grays and ultimately have quite a boring look. We wanted to appeal to all ages and show that we were a product not just for eco-warriors but for the mainstream.
More recently we've also moved into retail and Amazon, both of which are working hugely well for us and give us another area of diversification that detracts from the risks of purely online businesses.
How are you doing today and what does the future look like?
2022 has been a great year for us so far, we've managed to grow consistently at over 100% and crucially have successfully grown our retail presence into almost all of the big names within the UK. About 20% of our sales now come through retailers (the remaining 80% online) and we hope to grow this to 50% within 2 years. We've recently opened up a US $ online store, improving conversion rate and helping us expand our US presence and we're also looking at moving into AUS later in the year. We've also recently launched Amazon as a channel and will be focusing on growing this over the coming months.
Profitability remains our main goal for Q4 this year as we feel macroeconomics makes it too dangerous to constantly rely on VC money. With the weak pound and high inflation, we're focusing on margin wins to try and offset the increasing costs of the supply side, although this is not easy. We hope to be able to materially increase our AOV and LTV by the introduction of new products in 2023 which we are hugely excited about.
Through starting the business, have you learned anything particularly helpful or advantageous?
I've learned a huge amount since launching Wild. The online marketing landscape has changed massively in the last couple of years. Gone are the days of plugging into Facebook and automatically getting low CACs. Marketers need to be smart and diversified in their approach but one of the biggest learnings has been just how important brand and creativity are for marketing to succeed. People often separate out brand and performance as different channels, often opposed to each other on supposed 'effect' but the truth is they are inextricably linked to the point that, long term, without one, the other can't be successful. This is a big learning for us and part of the reason why we launch a big YouTube campaign involving Thorvald a climate-kink-positive Polar Bear. Whilst risky (because of the high costs of creating the campaign and the lack of performance-based results), from a brand perspective this has had a huge impact across all our channels, with cross-attribution of channels massively increasing. Youtube estimated the video gave us a 10% increase in brand awareness after one month alone and to date we've had over 30 million impressions on the video.
Another big thing I've learned is the importance of community. The most important thing to focus on really is the customer and if you can make them feel listened to, genuinely take on their feedback and engage with them positively and interactively, then this will hugely pay dividends. Our social media following is now 220k+ and still growing + we have a hugely engaged VIP Facebook group of 5000+ who help us with ideas for case designs and new deodorant scents. A lot of our ideas come from our customers which I think is exciting for them to be a part of.
What have been the most influential books, podcasts, or other resources?
I'm not huge on business books/podcasts as I tend to use them more for escapism/entertainment but one podcast I do quite enjoy is The Diary Of A CEO with Steven Bartlett. He gets super interesting guests with varied backgrounds and always provides some interesting pointers. I tend to look to communities when it comes to marketing, there are loads of people who share great stuff on Twitter/Facebook about the current state of play so like to tune into that where appropriate.
Advice for other entrepreneurs who want to get started or are just starting out?
The main advice I give for entrepreneurs looking to create a company is to not strive for perfection for launch. Loads of people spend years trying to create the perfect launch when they'd be much better off launching imperfectly and learning from customer feedback. That way you can improve everything much much quicker rather than trying to guess what will resonate. Spending a year trying to perfect something before you know it even resonates can be upsetting if you find out it doesn't!
Are you looking to hire for certain positions right now?
We are constantly open to speculative applications for bright and enthusiastic individuals. We've just concluded a large hiring round so nothing specific at the moment.
Where can we go to learn more?
-
Charlie Bowes Lyon, Founder of Wild
Want to find more ideas that make money?
Hey! 👋 I'm Pat Walls, the founder of Starter Story.
Get our 5-minute email newsletter packed with business ideas and money-making opportunities, backed by real-life case studies.