Thank you Klaviyo for sponsoring Starter Story ❤️
Turn one-time buyers into repeat customers. Try the platform loved by 265,000 brands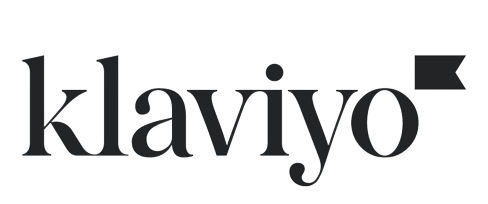 We Started An $8.4M/Year App Development Agency [With $0]
We Started An $8.4M/Year App Development Agency [With $0]
Hello! Who are you and what business did you start?
I'm Jamie Shostak, the co-founder of Appetiser App Development. Michael MacRae and I founded this company around 5 years ago with $0. Really simply, we build and grow ideas. Every startup has to start with an idea, and so we've built our business around helping as many startups succeed as possible.
We work with entrepreneurs starting with an idea, through to big enterprise business. Some of our clients include Pointsbet, Good Empire, Move with Us, MyDeal, Youfoodz, Grill'd, and Vello.
Now we're on track to make over $8,000,000 annually, with over 200 employees around the world, with clients that have millions of users and billions in valuations. Our main services include iOS app development, Android app development, web app development, app design, and web development. Just recently we were recognised by TechCrunch as a recommended app development company.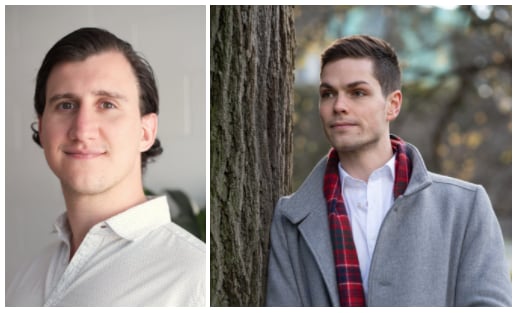 What's your backstory and how did you come up with the idea?
I was running a growth marketing agency out of a co-working space in Melbourne, Australia. By chance, I ran into Michael at the coffee machine. He had apps with millions of users but was ready for that next challenge.
As we got to know each other, we discovered we both had a passion for building and growing tech products. We debated around how we could potentially help others achieve success with their products, and we saw a few key factors:
Speed to market
Data-driven insights
Top-level quality and strong teams.
We didn't see enough of this happening in the industry. And that's how Appetiser was born.
After landing 2 great clients we thought we were going to be kings of the world! But unfortunately, we weren't able to back it up because we hadn't set up predictable growth systems.
This was our "aha" moment. And so we started reaching out to prospective companies through outbound sales tactics to see they felt the same about our values. After some early validation, we knew we were on a great path.
Take us through the process of designing your service.
Some of our biggest challenges were with the high upfront cost of developing an app. Some companies went for high-priced scoping phases that didn't have many tangible outcomes.
So, we decided to start with a standalone design stage that includes an interactive prototype. This allows us to visually scope out the project whilst building an industry-leading user experience.
Initially, we were offering full upfront contracts for the entirety of the project. The predictability of doing this was attractive but was also quite daunting for the client. Over time, we decided to experiment with breaking down a contract into smaller milestones so that we could help empower more startups and businesses to take their first steps into bringing their visions to life.
We're lucky enough to be able to work with hundreds of entrepreneurs and businesses who are bringing their ideas to life every single year.
Many of our clients use this to raise capital, get stakeholder buy-in or validate their idea further. We're honored to have had clients like Good Empire and Vello raise millions even before development.
From there, we then strategize and develop a minimum viable product. Focusing on helping our clients to get to market quickly, without compromising on quality. So we actually try to help our client spend as little as possible before getting to market!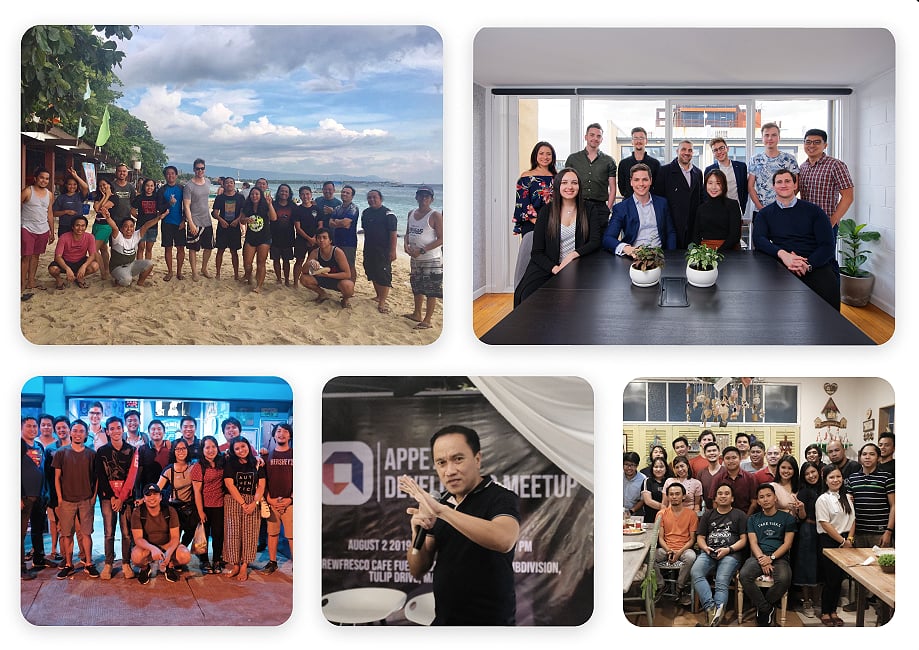 Describe the process of launching the business.
Michael and I really jumped into it headfirst. We assembled the team, jumped onto some directories like Oneflare and Serviceseeking, started some inbound advertising channels, created a basic website (our co-founder Michael MacRae actually designed our websites himself to get us started) - and we were off!
We used directories, Facebook ads, Google ads, and lots of outbound tactics such as cold calling to drum up interest. We started by targeting companies that we felt could benefit from app development. It was important that the companies we were reaching out to would get real value from building an app. So rather than it being a scattergun approach, we purposefully targeted companies that we could demonstrate a specific business case. And most importantly, that they didn't have an app themselves!
To launch Appetiser, we landed 2 great clients from our initial strategies. After that, we thought we were going to be kings of the world! But unfortunately, we weren't able to back it up. We hadn't set up predictable growth systems. What followed was a rough year where we could hardly keep the team around.
So we went back to the drawing board, and reapproached our business model, and established a strong inbound sales system. We invested in CRM, marketing automation, sales scripts, and email templates. We hired sales assistants and grew our sales team. But most importantly, we just kept iterating, everywhere, constantly.
No part of our business is ever done or good enough, we're challenging ourselves and our team to always keep improving. We do this by holding ourselves to global standards, climbing to 7th in the world on the design competition website Uplabs.
And now, we're helping hundreds of startups around the world come to life every single year!
Since launch, what has worked to attract and retain customers?
Northstar has always been around the success of our clients. We want to make an impact through technology, and the best way to do so is by seeing startups succeed. So when we see one of our clients raise funding, get millions of users, or even go public - that fuels our growth. They may grow with us, or others may hear of their story and want to work with us.
From our portfolio, you can learn a lot from the app success stories that fuel our growth.
Before that, Michael came to Australia at 20 years old from Germany, and I went straight to running a business after high school - so we didn't have any connections to help us find clients. We had to build that from scratch. So we focused on the only thing we could to find clients, and that was through inbound and outbound marketing.
We found a lot of success by utilizing lead generation strategies across Google and Facebook. We focused on talking about what made us unique and helping people see why it was worth chatting with us.
My biggest tip for these channels would be to focus on going where your competitors are not! These channels can be super expensive, so you want to do your research to uncover the "gaps'' in the market to capitalize upon. Once you build up more credentials, you can then strategically enter more competitive markets.
By combining our clients' success stories, with our ability to get the message out there, we've been able to build a strong identity as the market leader for app development in Australia.
How are you doing today and what does the future look like?
We're now a global company, getting close to 200 employees around the world and $8,000,00 in annual revenue. We have optional offices in Melbourne, Sydney, Manila, Cebu, and Davao - but we've really embraced remote working. And most importantly, our startup clients are having more success than ever before. We had 3 clients go public on the stock markets (MyDeal, Pointsbet, Youfoodz) around the world in a single quarter.
In 2022, we want to push into more continents, especially expanding our presence in the US. Stay tuned!
Through starting the business, have you learned anything particularly helpful or advantageous?
Absolutely! The most exciting part about working in a startup is continuous learning. One of our larger challenges early on was trying to do too much at the same time. We were still running a marketing agency whilst running Appetiser, and that was difficult. We saw the most rapid growth come after we decided to consolidate and focus on Appetiser.
And now, with more bandwidth, we're back at it with our lead generation company Webhype.
What platform/tools do you use for your business?
For managing the business operations - we're big users of Coda, Clickup, Google Docs, Slack and Almanac. On average, we stick to these systems for 2-3 years, until we replace them with a better system or infrastructure.
What have been the most influential books, podcasts, or other resources?
We have a huge reading culture internally! We think it's so important to get to that next level. We even have an Appetiser Goodreads group.
Some of my personal favorites are High Output Management, The Sales Acceleration Formula and Predictable Revenue. Michael really loves Thinking, Fast and Slow, The Hard Thing About Hard Things, and The Culture Map among others.
Advice for other entrepreneurs who want to get started or are just starting out?
After working with hundreds of entrepreneurs, the biggest roadblock I see is that it can be hard to just take action. Paralysis by analysis. We've all been there.
But no matter what the business is, you can likely get it started in some way. Even if you're building tech or a platform, you could still get started on the underlying business today.
And I don't mean modeling, or planning (which can be great), but that's not usually where entrepreneurs get stuck. I mean getting out there and making progress to find those users, or find those customers, or find those investors.
Don't wait for something to be perfect. Get out there, get feedback, and then iterate, iterate, iterate!
Are you looking to hire for certain positions right now?
Absolutely. We're hiring in growth marketing, app development, web development, project management, and more!
Find our roles here.
Where can we go to learn more?
The best place to learn more about us would be our website.
If you have any questions or comments, drop a comment below!
-
Jamie Shostak, Founder of Appetiser
Want to start your own business?
Hey! 👋I'm Pat Walls, the founder of Starter Story.
We interview successful business owners and share the stories behind their business. By sharing these stories, we want to help you get started.
Interested in starting your own business? Join Starter Story Premium to get the greatest companion to starting and growing your business:
Connect + get advice from successful entrepreneurs
Step by step guides on how to start and grow
Exclusive and early access to the best case studies on the web
And much more!
PROMOTED
Did you know that brands using Klaviyo average a 95x ROI?
Email, SMS, and more — Klaviyo brings your marketing all together, fueling growth without burning through time and resources.
Deliver more relevant email and text messages — powered by your data. Klaviyo helps you turn one-time buyers into repeat customers with all the power of an enterprise solution and none of the complexity.
Join Brumate, Beardbrand, and the 265,000 other businesses using Klaviyo to grow their online sales.
Starter Story
Wanna see 52 business ideas you can start with less than $1,000?
Join our free weekly newsletter and get them right now.