We Make $1.2M/Year Helping People Set Up Their Companies In UAE
•
Published: February 7th, 2022
We Make $1.2M/Year Helping People Set Up Their Companies In UAE
Hello! Who are you and what business did you start?
Hi guys! We are Elena and Andrew, and we are corporate services providers in the UAE - we run a business consultancy company in Dubai for 9 years already.
Our company is called Emirabiz - a business setup in Dubai. We help established businessmen and start-up entrepreneurs from all over the world to set up companies in the UAE, get local business facilities, and possibly relocate to the United Arab Emirates.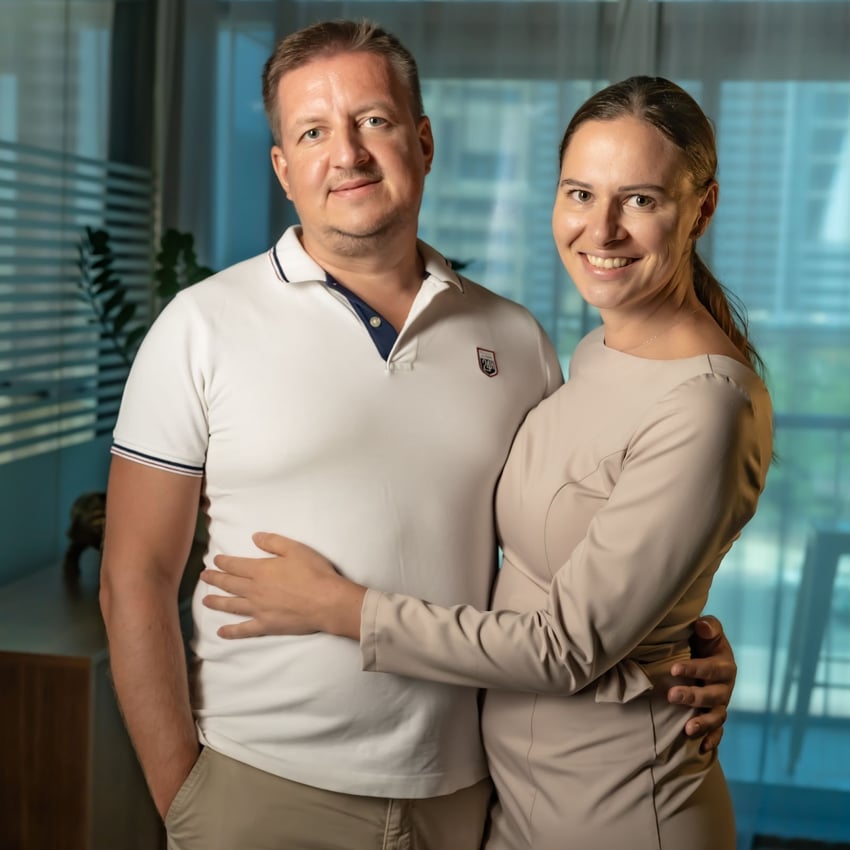 UAE has dozens of ways of setting up the business. We wanted to become the most transparent consultancy here, who can assist the clients in finding the most suitable way for their business registration.
We were the first company who published all our fees online on our website as a statement of the customer-oriented and honest way of doing our job.
We started as a "one-man-show", but managed to grow quickly. We now reached a point of having about 15 full-time employees and average monthly revenue of over 200K USD.
What's your backstory and how did you come up with the idea?
Our background is far from what we are doing now. Before moving to the UAE, I tried a few things like being a private tutor, an editor of a scientific journal, and even as a small tour agent (I was organizing tours to the Himalayas for Ayurvedic detox programs).
My partner Andrew had a great experience in building "selling websites", Internet marketing, and promotion of start-up companies online.
To succeed in anything, you need to take the risk, work hard and be patient.
Originally from Russia, we never thought about moving to the UAE. But a family of our friends who happened to be our customers at the same time, offered us to go to Dubai and help them out with their start-up business in Dubai. Being adventurous people, we agreed.
Needless to say, good friends often become the worst enemies when it comes to making business together. We worked for our friends' company literally for a couple of months and had to resign due to lots of personal reasons and misunderstandings.
Luckily, while being in Dubai for the first month, we discovered one niche that looked like a "chicken that lays golden eggs". It was a niche of corporate services providing. Or simply speaking, assisting people in their business registration in the UAE.
It was in 2013 when we saw a huge demand for business incorporation in the UAE market. People from all over the world were coming here to open their companies, bank accounts, get residency and relocate to this tax-free country.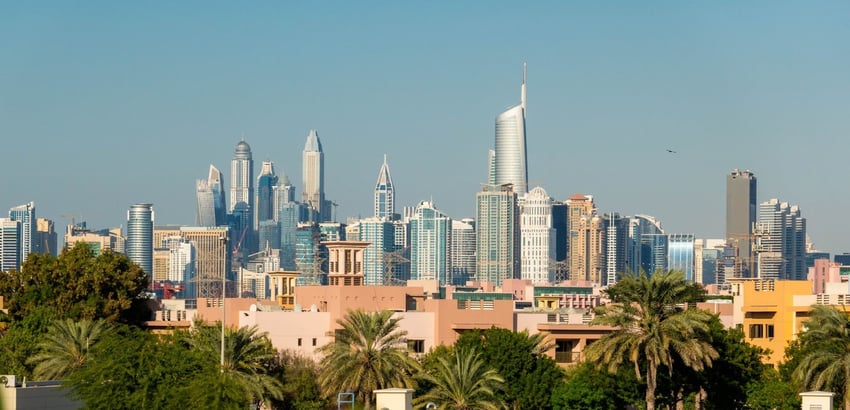 The market was full of "consultants" who did their business in extremely unprofessional ways or even cheated people. The Middle East has its specialties. We realized that if we provide a better quality of services, be honest with our clients, and offer transparent pricing, it will be a success. That's when the Emirabiz business setup in Dubai crystallized in our minds.
Many people ask if we knew anything about business registration and related services in the UAE when we came here. The answer is no. But being able to learn fast and not having much of a choice, we took a risk and gave it a try.
Andrew built a one-page website and launched Google Ads. And we started to get inquiries. I still remember how scared I was to pick up the very first phone call from a client!
We had different roles in starting the business: he was in charge of promotion, I was in charge of sales.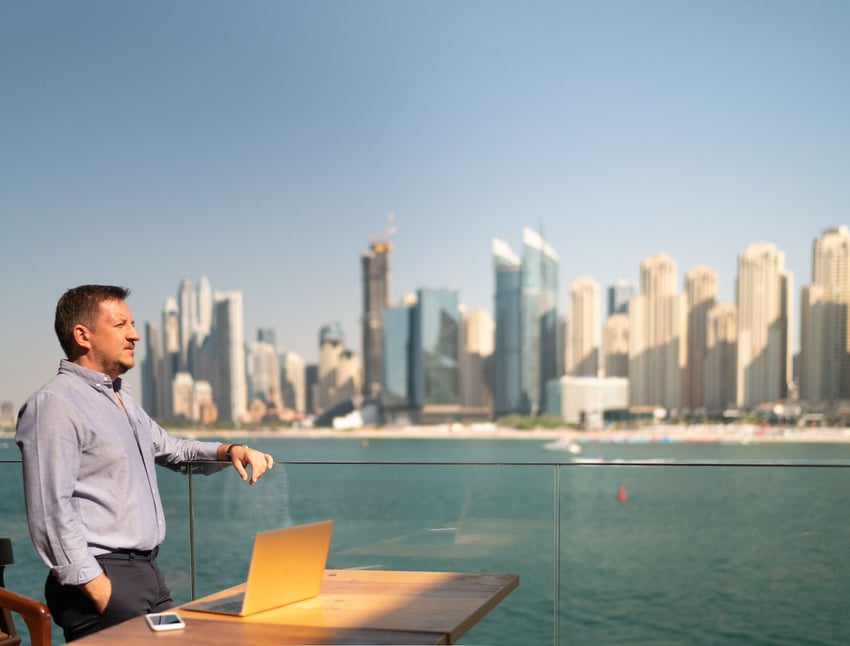 UAE is an expensive country and life here requires constant earnings. Moreover, to live here legally, anyone needs to have a resident visa. So after we realized that there is a demand for our services and the market is full of potential, we registered our first company and opened our resident visas under it.
We did not have enough funds and had to borrow money from our friend. So, we had a company, a rented apartment, a car, and a website - those were all our "tools" to start and we could not afford to fail!
Take us through the process of starting your business.
When we started our business, we realized that the best way to market it would be Google Ads. We were lucky that not many competitors could do it in the right way - we took great advantage of it.
Since we are in the area of business setup, we understood that we had to learn a lot! I mean, everything! Even though UAE has a lot of free zones (about 40) and a business can be registered in any of them, we decided to learn from one.
It was Ajman free zone and it was booming at that time (in 2013-2014) because it had cheap prices and flexible payment conditions which clients liked.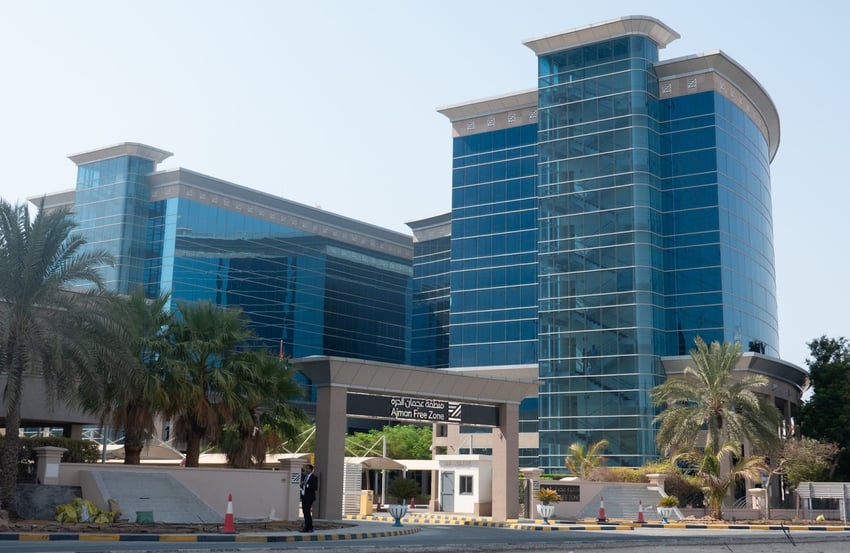 We registered our own company there, got our resident visas, opened a corporate bank account in one of the local government banks - having gone through the process, we could start consulting people.
Our first landing page was selling this free zone exclusively. The free zone did not have a good website at that time, so our page was a really good source of information for the people.
Before starting anything you need to be clear about who your clients are. Make a portrait of a client and launch some targeted ads to see if people are interested in your product or service.
We worked 24/7. I remember when the working week was coming to end, I was upset that the weekend was coming and I would not be able to close any deals until the next week! We needed those sales!
Step-by-step, we designed our scripts, our offers, met a few useful people in the industry, got to know the bankers and the immigration officers in the free zone. The ball started to roll.
Describe the process of launching the business.
It took us about 2-3 months to become confident in what we do. Every week we were getting more and more leads and closing more deals.
Each client needs some time before the initial inquiry until the moment he makes a decision and goes ahead with our services. The average time frame for this is about 2 months. So after 3-4 months we already had deals that were closing regularly.
We spent about 10K USD on our company registration and resident visas. We did not have to invest much into marketing since we did it ourselves. We paid only for Google Ads, which at that time was quite affordable in the industry of business setups in the UAE.
It sounds like a very common thing, but the biggest lesson we learned from the start is - to go ahead and just do it. If your product or service is even slightly better than what the market offers, the clients will be yours.
We understood that we have to forge ahead and move our own company from Ajman to Dubai, rent a proper office and expand our online presence. It took us exactly one year to relocate our firm from a small free zone of Ajman to the most prestigious and well-known Dubai free zone called DMCC.
We rented a 100 sqm office on the 29th floor of a great business center. It was shell and core and we had to spend a lot of our earnings on the fit-out which was expensive in Dubai. We spent about 25K USD for the initial fit-out and some furniture. The office rent was about 24K USD per year.
We wanted to create a beautiful space where clients would love to be. It turned out lovely, spacious, and had a great view. Every 2nd customer was taking pictures near our office window.
We hired our first employees, became partners with the majority of UAE business registration authorities, and streamlined our business routine. It was the moment we realized that we did it!
Looking back at the whole journey, it was not easy at all but 100% worth it. To succeed in anything, you need to take risks, work hard and be patient. Results cannot be immediate, but you are always able to see the trend. And yes, admit mistakes if you make them, correct them and keep them ongoing.
Since launch, what has worked to attract and retain customers?
The best tool to attract and retain customers for us has always been Google. We used to do AdWords at the start but gradually moved to SEO optimization.
We managed to bring our main website to the top of Google search results by many keywords, for example, if you search for a UAE residence visa, you will find us first.
We tried promoting ourselves on social media, but it never worked well. I guess it's because we sell quite a specific product, which is hard to sell on Facebook or Instagram. Looks like clients search for business setup in UAE exclusively on Google.
The word of mouth is a great thing too! We've had a lot of happy clients who referred their friends to us.
We got into partnerships with a few law firms in different parts of the world. They regularly refer customers to us. We always provide good rates and training to our partners, so that it becomes easy for them to offer UAE business setups to their clients.
Our SEO practices
We use various SEO practices and the most efficient ones for us are:
Keyword search
Backlinking
Unique content

I would say that the production of unique content is the most efficient tool. It is also the most time-consuming, but trust me it pays off.
Not many competitors in the market have high-quality content. Usually, it is stolen from other websites and is outdated or not helpful to the client at all.
We make every effort to generate high-quality content with lots of detailed and up-to-date information that clients would find helpful.
We produce about 20-30 new articles per month. Not all of them are published on our website, we publish on external resources too.
As for the choice of topics, we check the keywords and create our topics around them, making sure that the articles are detailed and full of useful info.
We aim at making our website a big base of information, which people can rely on. Not necessarily all of the visitors would convert into clients, but having your website visited regularly and trusted helps to promote it.
As for SEO tools, we use Ahrefs. We find it convenient and quite precise. We also want to support local Russian companies since we are from Russia originally.
How are you doing today and what does the future look like?
We continue working on our development and growth every single day. We have a team of about 15 people now.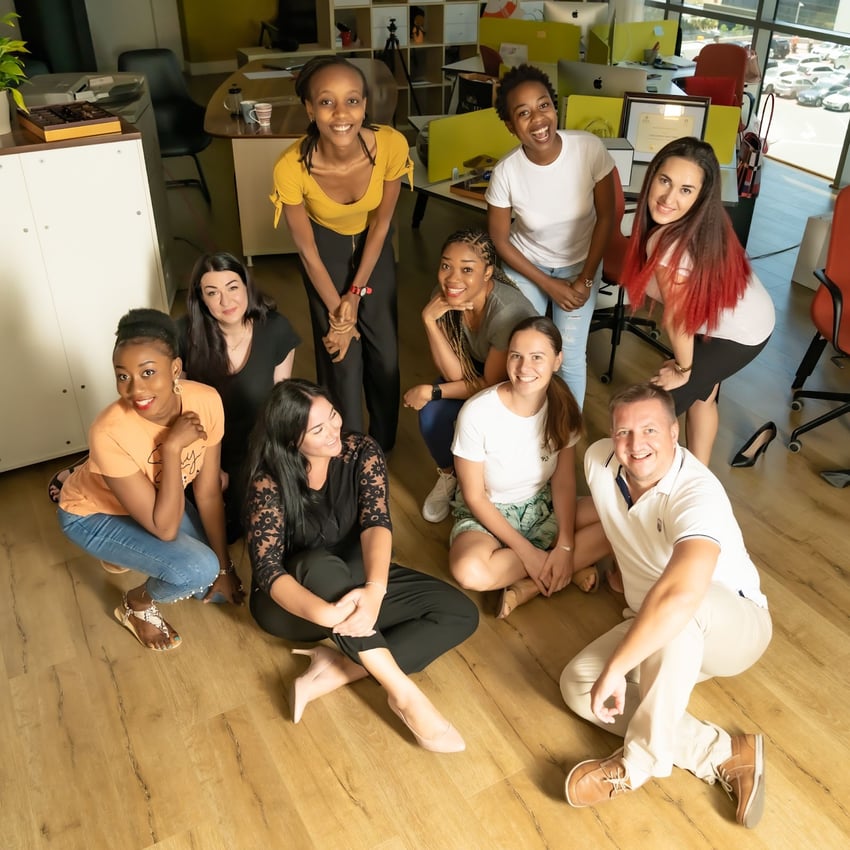 The majority of them are sales managers. Their responsibility is to consult clients, learn about their businesses and objectives and offer the best possible solution for them in the UAE market.
We have survived the Covid 19 pandemic and managed to retain all our staff in place. Moreover, we even managed to remain profitable even during the lockdown times.
We see a huge market potential now and work on further expansion - online and offline too.
We always work as a team not only as founders of the business but also with all our employees in our day-to-day operations. We have a family-like office and always support each other.
Having a reliable team, we have a strong backup and can focus on further growth. The next step will be opening a representative office in Moscow.
Through starting the business, have you learned anything particularly helpful or advantageous?
The most important thing we've learned is that it's better to focus on long-term and stable development rather than expect immediate skyrocketing growth.
Fast growth is possible, but any small mistake might cost you a lot. Graduate growth strategy allows you to adapt to the market and avoid any rash decisions.
Also, quite a banal statement that works - never give up. It's a key to success, which strangely enough, not everyone wants to use.
What platform/tools do you use for your business?
As for the tools, our main strength is content. We constantly develop our website, publish articles in various resources, and take part in events in our industry.
Useful content attracts great numbers of leads, which get converted into customers.
To sum it up, our website is the best tool for our business growth. But you have to constantly work on it, specifically on SEO, to maintain organic traffic.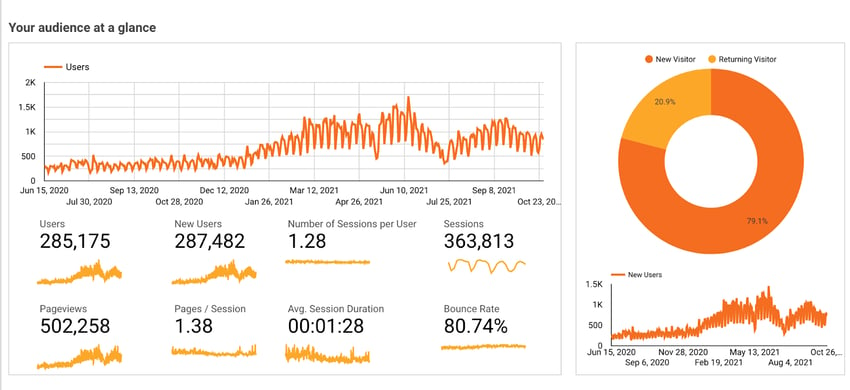 Advice for other entrepreneurs who want to get started or are just starting out?
Before starting anything you need to be clear about who your clients are. Make a portrait of a client and launch some targeted ads to see if people are interested in your product or service.
If you see the interest of potential clients, it's already 50% of success! If you don't, think about any improvements in your product or the marketing tools you are using. Make changes and try again. And just keep on trying until you start getting the outcomes.
Are you looking to hire for certain positions right now?
We constantly search for the right people to become members of our team. I would say that we are in permanent search of sales managers/consultants.
We are also looking for good content creators, graphic designers, and copywriters.
Where can we go to learn more?
If you have any questions or comments, drop a comment below!
-
Elena & Andrew, Founder of Emirabiz
Want to find more ideas that make money?
Hey! 👋 I'm Pat Walls, the founder of Starter Story.
Get our 5-minute email newsletter packed with business ideas and money-making opportunities, backed by real-life case studies.