We Increased Our MoM Growth By 100% And Launched A New WFH Desk Product
Start A Standing Desk Company
This is a follow up story for Deskmate. If you're interested in reading how they got started, published about 3 years ago, check it out here.
---
Hello again! Remind us who you are and what business you started.
Hello! My Name is Ashley JP Lockwood and I am the CEO and Co-Founder of a business called Deskmate. We started in 2017 with an affordable standing desk under the same name as our brand. We have since expanded our desk range and are focused on products found in home offices and working from home.
We've had quite an interesting few months. During the lockdown, we experienced 100% MOM growth during March, April, and May. This was all after I nearly folded the business in January, but more of that to come.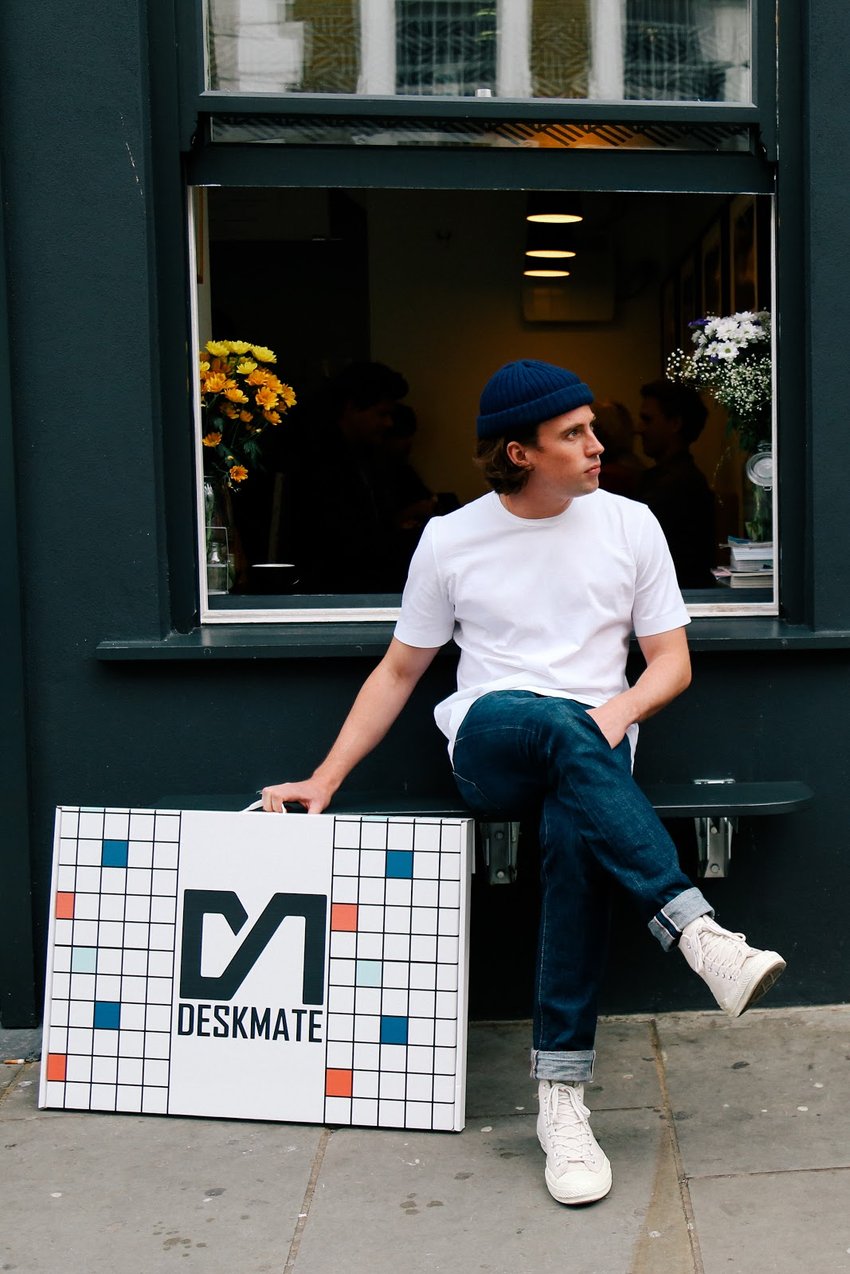 Tell us about what you've been up to! Has the business been growing?
I wrote a tweetback in April on our business journey and what had happened. Essentially, our production and fulfillment center had gone under in quick succession, our stock was held by the administrators and the buyer had pulled out of the sale for our business. On top of this, my co-founder had moved back to Paris. It was a complex and extremely difficult situation. I very nearly shut the business down but decided to input personal cash to keep the company afloat. The pandemic hit, everyone began working remotely and in a strange twist of luck, our core product range was extremely relevant - Deskmate had found a product-market fit. We are not a big operation, so I was having to deal with sales, marketing, finance, operations, customer services, and the day to day running of the business alone at the start. I have since onboarded some help but it was an extremely tricky, plate spinning situation that I have learned a lot from.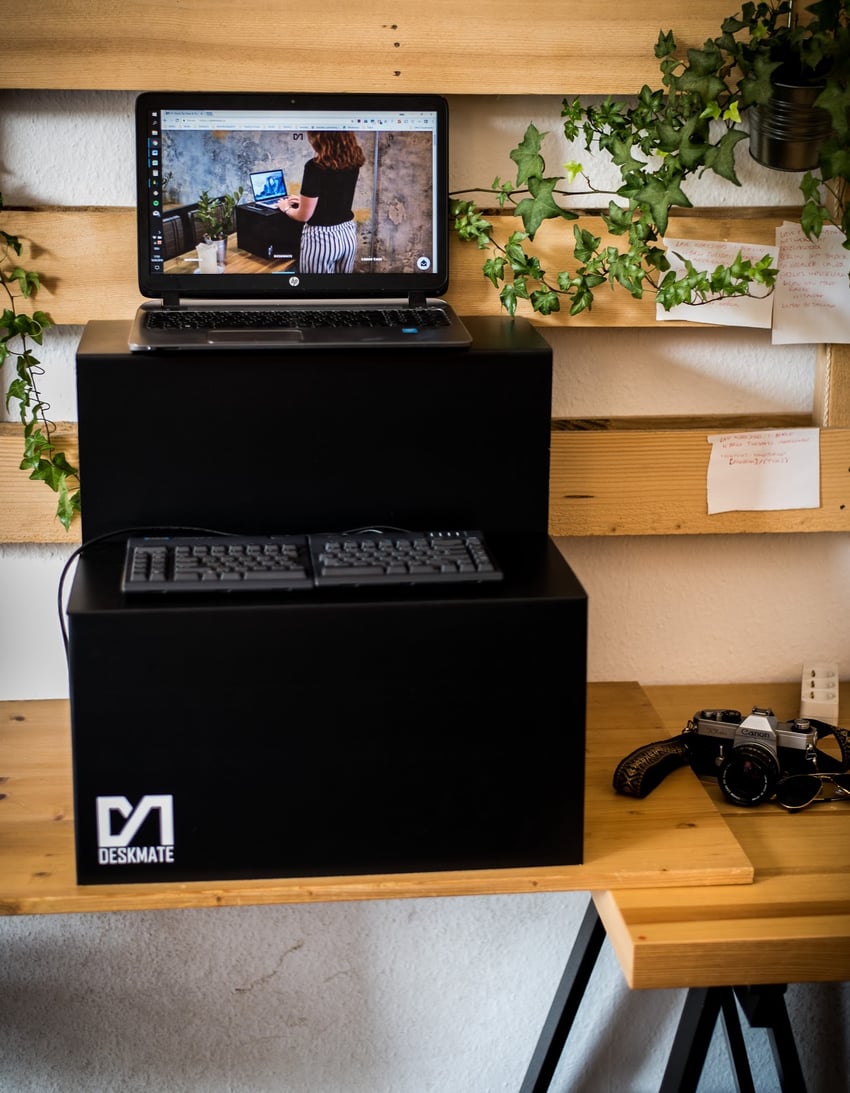 In terms of traffic and sales, we've double-downed on partnership channels to increase brand awareness. For us, it's all about eyeballs at the moment so we have pushed hard and signed deals with Virgin Red, Perkbox, and Three to distribute the product on their customer apps and we are launching wholesale into a select number of retailers, including the US. We will use FB/IG as the main source of paid traffic, but also we are increasing our SEO and content strategy to improve organic reach. The main strategy is not to rely on purely paid channels to acquire customers.
Staying afloat, trusting my gut, and keeping on going even through a tough time is something I'll reflect on in years to come.
We are launching a new WFH desk made from recycled plywood that will feature some nifty add ons specifically for people working from home. The desk folds away flat-pack, features a handle so it's easily moved around the home, and is super light and durable. We are also launching a matching chair shortly after, our strategy is to be the go-to brand for home office equipment and we have the foundations to achieve it.
In terms of PR, we've been featured in Metro UK and also the Hustle newsletter, which was great as a long term fan of the website.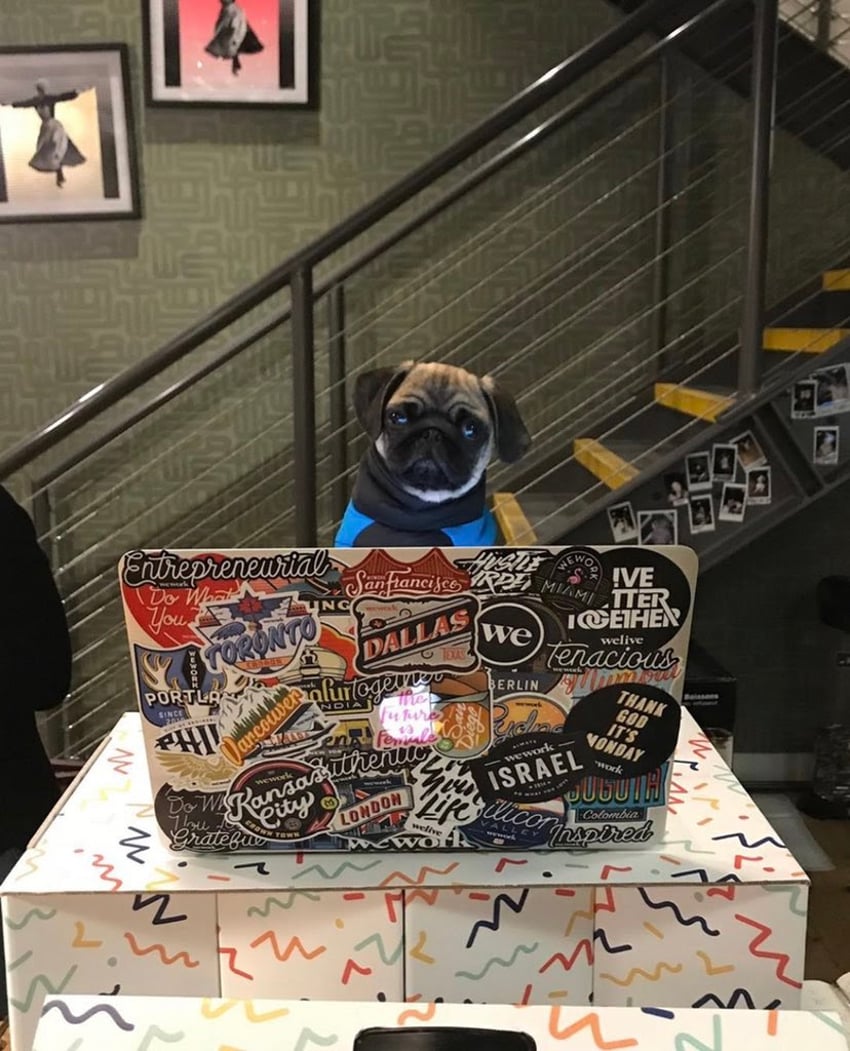 What have been your biggest lessons learned in the last year?
I could write a book in this section. Firstly, negotiating equity and a step down with my co-founder during lockdown was difficult. We went through a lengthy negotiation which wasn't good for the business but I am pleased to say we are still friends and he is a non-executive director.
My co-founder leaving made me focus on other areas of business. Operations, product, and finance are now part of my role as CEO. Losing our production and fulfillment in one hit meant we started again from scratch and I've learned a lot on margins, cost of goods sold, production negotiation, and how the business needs to price to operate profitably. Unless you are doing high volumes with low acquisition costs (I'm sure all the huge super trendy DTC brands on Twitter are operating like this), you need to be around a gross margin of 55% to make a net profit circa 20-25%.
We are also changing fulfillment centers again in September. My advice to any commerce business is to pick your shipping partner carefully, meet them in person, make sure they understand your product range and insist on a monthly "health check" of your stock and shipping processes. We discovered an SKU that our fulfillment center was charging £8 per unit sold to us, which should have been around £3. We sold about 1000 of these units before we discovered the issue, you do the maths. Shake their hand and look them in the eye!
In terms of good decisions made, I think staying afloat, trusting my gut, and keeping on going even through a tough time is something I'll reflect on in years to come. I've also employed some great people, Freddie, our growth specialist has been fantastic. Looking back from even January to now, to get to the position we are in is an achievement and I am looking forward to expanding our store and our brand.
What's in the plans for the upcoming year, and the next 5 years?
Our short term goal is to improve brand awareness and margins on products. Our brand awareness is focusing on influencers and partners to help promote and produce content of our product range using social channels. We are improving our margins by moving production abroad. The long term goal is to become a household name for home office products, our target for next year is to hit 7 figure revenue in 2021.
In terms of product development, we are launching the WFH desk in September (work in progress prototype below) and will continue to launch new home office products throughout 2020/2021. Deskmate will expand into Europe and the USA next year, I am looking for either a distributor and or fulfillment partner to help with the launch so if you're reading this and interested, tweet me.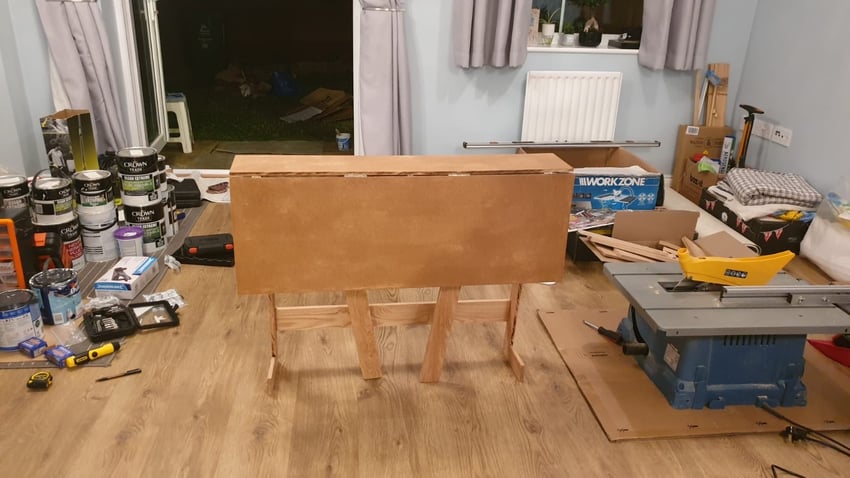 Have you read any good books in the last year?
20 minute VC - great guests, topics, and conversations for entrepreneurs looking to scale businesses.
Sprint: How to Solve Big Problems and Test New Ideas in Just Five Days Book by Jake Knapp - helps you to refine business ideas and get them tested and out there quickly.
Advice for other entrepreneurs who might be struggling to grow their business?
PR - the press is great for validation and consumer confidence in your product, check out platforms like response source - don't spend money on an agency, you can do it yourself, I've found journalists love speaking to founders.
Partnerships - think about other platforms/channels that your business could be a fit for and could help their customers, for Deskmate, platforms like Perkbox enable us to reach new relevant customers and also make their users happy, its win-win and free acquisition for us.
Content - I can't stress enough how important good content is, we live in a world where consumers are bombarded with content constantly, you need to make your top-notch. You can use micro-influencers and customers to do this.
Are you looking to hire for certain positions right now?
Get in touch if you're in the US and up for a hustle! We're also looking for a new accountant - HMU!
Where can we go to learn more?
If you have any questions or comments, drop a comment below!
-
Ashley 'JP' Lockwood, Founder of Deskmate
Want to start your own business?
Hey! 👋I'm Pat Walls, the founder of Starter Story.
We interview successful business owners and share the stories behind their business. By sharing these stories, we want to help you get started.
Interested in starting your own business? Join Starter Story Premium to get the greatest companion to starting and growing your business:
Connect + get advice from successful entrepreneurs
Step by step guides on how to start and grow
Exclusive and early access to the best case studies on the web
And much more!
Together With Semrush
If You Don't Rank In Google, You Don't Exist.
In order to be successful, you need to be visible online. If you're not, then your competitors might be stealing customers from you.
Semrush lets you quickly create content that ranks, and compete with the biggest brands in your niche.
Try Semrush Free Today ➜
Together With Elevate
Scale Your Business Like A Shark
Shark Tank judge, serial entrepreneur, and investor in 32 private companies, Kevin O'Leary will be Electric's 2022 keynote speaker at Elevate.
With that background, Kevin O'Leary (aka Mr. Wonderful), would know a thing or two about growing companies.
Join him and tons of others in Elevate 2022, a full-day event, highlighting changemakers who inspire us to make the world and workplace better - your business will thank you!
Make sure you register today ➜.