FitSW Update: How We've Helped 30,000 Trainers Grow Their Business
•
Published: September 29th, 2021
Start A Fitness Management App
This is a follow up story for FitSW: Personal Trainer Software. If you're interested in reading how they got started, published over 2 years ago, check it out here.
---
Hello again! Remind us who you are and what business you started.
Hello! My name is Jacob Montoya and I am the founder of FitSW and related site FindTrainGain. With FitSW, we provide software to personal trainers and gyms to help them run and grow their fitness businesses. Our software improves efficiency and organization through automation that allows fitness professionals to manage clients, create fitness plans, and track client progress all in one place. We also enable trainers to add new revenue streams as they host live classes or sell their services on our platform.
FitSW is a software platform that has helped over 30,000 personal trainers, studios, and gyms manage every aspect of their businesses. FitSW enables personal trainers to create workouts, track progress, plan meals, accept payments, manage schedules, and more all through our iOS, Android, and web applications.
The trainer's clients use the app to interact and collaborate with their trainer as they progress through their fitness or nutrition plans. We operate on freemium software as a service model. Our mission is to provide exceptional and simple-to-use software that empowers fitness professionals worldwide to grow their businesses.
FindTrainGain is our newest site that we launched last year to help people looking for a personal trainer or live online classes. Clients can search for remote trainers or in-person trainers near them. They can search for any specialty, initiate a conversation, and even purchase packages or sessions from the trainer right there on the website.
FitSW was a side project in 2016 and launched as an official business in March 2017. Since then, we have bootstrapped our way to $50K monthly revenue and have helped over 30,000 trainers grow their businesses, enabling over 150,000 clients to hit their fitness goals.
Tell us about what you've been up to! Has the business been growing?
After some initial struggles last year due to COVID, FitSW has more than doubled our revenue from last year. It hasn't been easy during these turbulent times in the fitness industry. COVID has made things difficult for personal trainers and gyms this past year and so we have seen a lot of ups and downs because of this. Some trainers canceled their accounts because they put their businesses on hold but others have embraced online training or a hybrid in-person online business model. Since our software makes it so much easier for trainers to engage in online training or a hybrid model, we have grown as new trainers discovered how much our software can help them run their businesses.
A team of advisors will help you step back and gain valuable insights and perspective on what you should be focusing on and your company's biggest opportunities.
We also focused on building features that would help trainers and gyms grow their businesses despite all the uncertainty caused by COVID. We significantly improved our in-app messaging features with tons of bells and whistles, enabled trainers to sell fitness programs directly through our site, added Google Fit and Apple Health integrations, added support for multiple languages, added more custom branding options, and a lot more. Our product has come a long way in the past year, and it has been wonderful to receive this feedback from our users.
We have grown from four people to six and this has enabled me to pull myself out from doing development. It is a relief to focus on all the other aspects of the business rather than getting distracted by a new feature that needs to be implemented. It's also been nice to tell customers that we can have a specific feature ready within days or weeks thanks to our larger team. Our team has done a great job at cranking out nicely put-together features.
In terms of growth strategies, product-led growth, content marketing, and app store ads are the primary ways we were able to significantly grow our user base. As a freemium SaaS product we naturally engaged in product-led growth but this past year one of our advisors and product-led growth guru, Jason Stele, helped provide insights that led us to put a heavy focus on this strategy. We also focused on content marketing by writing thought-leadership blog posts on topics that appealed to fitness professionals that were potential users. As seen below graph we have ramped up our SEO over the past several months. Our highly-rated apps also performed well with our app store ads, another primary acquisition channel.

We have grown revenue by focusing on larger customers. We began providing solutions to larger fitness chain customers like The Max Challenge, with fitness centers throughout the U.S. We enabled them to integrate their fitness plans that combine fitness classes, nutrition counseling, and motivation into an app that can organize and simplify the plan for members, trainers, and center managers. We have also worked with some large influencers to provide them with a custom solution that combines their brand with our software and infrastructure. This enabled influencers to create a branded solution with an abundance of polished, built-out features wrapped into an app that they could charge users for.
What have been your biggest lessons learned in the last year?
We learned many lessons this past year, and it amazes me that everything below has been packed in a single year. Launching FindTrainGain taught us a great deal and some of the learnings were painful lessons.
When COVID hit, we decided to add the ability for trainers to host live virtual classes on FindTrainGain.com and even contemplated switching our primary focus to that instead of FitSW. We knew two-sided markets were hard but we already had one side (the trainers) on our platform. So we figured it would be easy to get them to create live classes for FindTrainGain. We thought we would just have to focus on acquiring clients to take these classes. However, we didn't realize just how hard two-sided markets are without a lot of capital and a big marketing budget.
Although many trainers told us they wanted to lead live virtual classes on the platform, it was hard to time when they did get around to creating these classes and when we ran our campaigns to acquire clients to take the classes. We had to wait until there was a critical mass of classes that would be enough to appeal to the customers. On top of that, the customer acquisition cost was significantly higher than we expected. This was due to all the competition in the space, and we didn't have the budget nor marketing expertise at that time to compete. Luckily, the Live Class feature we built out is still useful for trainers that already have clients on our platform. They use it quite a bit to train these existing clients.
Another thing I have learned is how important and helpful it is to be plugged into the startup ecosystem. Previously, we had participated in a business incubator called Exponential Impact that provided us with a wide network of advisors and connections. It has been immensely helpful having a team of advisors who have a wide variety of expertise in the startup arena to provide insights and guidance.
I also learned how helpful it can be to just talk through problems with a mentor who has run a startup. I engaged in weekly meetings with mentors like Bryan Lee, the President of Oscium, and it was tremendously helpful to have someone outside my startup to bounce ideas off of. He was able to give insights that were harder for me to see since I was so deep into the startup. In addition, it also can be fun and therapeutic to share what you're going through with someone who has been there and done that.
What's in the plans for the upcoming year, and the next 5 years?
We plan to continue to build our product out for trainers adding more wearable integrations as we believe that area will continue to grow and provide trainers and clients additional insights. More and more health data will become available to trainers and clients, and we plan to make this data usable in crafting fitness plans and improving client health. We also think there are a lot of opportunities to make fitness more social for our users and are working on features that help with this.
We will continue to place a big focus on acquiring gym customers so that we can help gym managers, personal trainers, and nutritionists improve the experience of their clients. We have even built out tools for corporate gym managers to view fitness data from their gym's clients to compare and monitor. To continue to grow in this space, we are looking to build out a sales team to help us acquire these larger customers faster. We also plan to continue working with fitness personalities and influencers to bundle their brand with our technology to create apps that they can provide to their large groups of followers.
To accomplish the above, we plan to significantly grow our team. Although we have been bootstrapped so far, we have seen just how much faster we can move with a larger team, and we plan to raise a round in the next 12 months.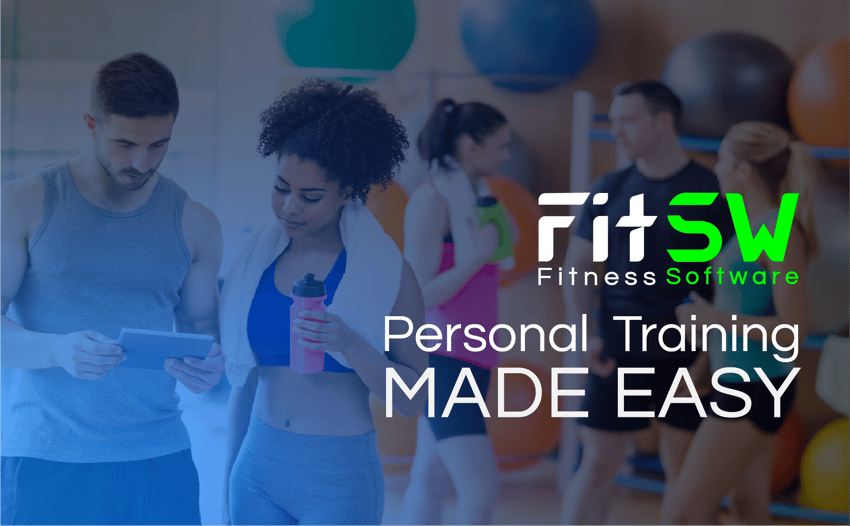 Have you read any good books in the last year?
Between kids and family time, growing the business, and other hobbies, I don't read nearly as much as I used to. I do enjoy listening to popular news and entrepreneurial podcasts as I exercise. However, I did make time to sit down and read an obscure book called Four Trails to Valor. It's about four different people's incredible stories as they fought in World War II. My grandfather is one of those people. He survived being hit by grenade shrapnel, being bayoneted, and eventually escaped from the Bataan Death March to live by himself in the jungles of the Philippines for 3 years during the Japanese occupation. I had read the book before as a teenager, but it was interesting reading it through a different lens as an adult.
Even though it's a World War II book, it did give me some applicable insights into the business. It made me think about all the life-or-death decisions these people had to make. Should I risk being shot and trying to escape now, or hope for rescue? Should I stay living by the jungle stream with easy access to food or try to find a place higher on the mountain with fewer resources but less chance of being captured? There is often no way to know the right answer, and so you need to do what these people did - make a decision based on all the information you have as quickly as possible, commit, execute, and adapt as needed. That may sound obvious, but there are times where I have tried to think about all the things that could happen and took longer to decide than was necessary. Sometimes those cycles spent on thinking about all the what-ifs are better spent on actually executing.
Advice for other entrepreneurs who might be struggling to grow their business?
The most important piece of advice I have for early-stage founders is to focus on building Minimum Viable Products whenever you can. Most startup founders have heard this advice before but I still see many cases of founders not following it. Even if a customer has told you they want something and you think it's a good idea, still MVP it. There have been multiple features on our platform that a few users asked for that we spent the time to build to find only one or two users used it. If we can run that test with an MVP and not a huge development investment, it lets us free up time to build many other feature MVPs in parallel. This, in turn, lets us more quickly find that key feature that everyone uses and is willing to pay extra for.
The second piece of advice I would like to hammer home is "if you build it, they will not come". I see many developer-centric startups (including FitSW in the early stages) think that if they just build something awesome eventually people will discover it and tell all their friends. This may happen but if the product is in a space where there is money to be made, there will be competitors. These competitors will be able to reach significantly more people with a halfway decent marketing strategy. So don't ignore the importance of marketing.
Another key piece of advice is that it's important to build a team of advisors. As a startup founder, it's easy to get stuck in the weeds on either what you find most interesting or in what you see as your company's biggest problem. A team of advisors will help you step back and gain valuable insights and perspective on what you should be focusing on and your company's biggest opportunities. On top of that, if you can find advisors that have expertise in areas that you and your founding team are weak in, it adds tremendous value.
Are you looking to hire for certain positions right now?
Software Sales - We are seeking an experienced salesperson who will focus on software as a service sales to gym chains. You will identify sales opportunities for our software product that enables gyms to operate more efficiently, provides tools to their staff and trainers, and helps their clients succeed in their fitness goals. As an early-stage member of our team, you will have the opportunity to drive significant growth and make a substantial impact on the company's growth trajectory. More information at jobs and careers. Apply to [email protected].
Digital Marketer - We are looking for a Digital Marketer to work with our marketing in all areas of digital marketing. You will identify opportunities to help us grow our rapidly growing user base even faster through digital ads, email marketing, social media marketing, content marketing, and more. As an early-stage member of our team, you will have the opportunity to make a substantial impact on our marketing success. You will get to work with a team that is committed to aiding in your professional development. You will gain valuable perspective and tangible, marketable skills. More information here. Apply to [email protected].
Android Developer - We are looking for an experienced Android developer to work on our Android apps and to be a part of our fast-growing development team. As an early stage member of our team, you will have the opportunity to make a substantial impact on our Android platform used by tens of thousands of people worldwide. You will have the opportunity to be an individual contributor or lead a team of developers. In both capacities, you will be able to take ownership to drive improvements and add new features. You will gain valuable software development skills and leadership experience. More information here. Apply to [email protected].
Where can we go to learn more?
-
Jacob Montoya, Founder of FitSW: Personal Trainer Software
Want to find more ideas that make money?
Hey! 👋 I'm Pat Walls, the founder of Starter Story.
Get our 5-minute email newsletter packed with business ideas and money-making opportunities, backed by real-life case studies.