We Built A No-Code Platform & Launched Into Public Beta
We Built A No-Code Platform & Launched Into Public Beta
Hello! Who are you, and what business did you start?
My name is Elston, co-founder, and CEO of Forma. We are a no-code platform workflow builder to empower businesses to digitize and automate their business. Our target audience is Small and Medium Businesses (SMBs) all around the world. They could range from an employee team size of 1 to 500. We are industry or vertical agnostic, so any company can use us in their business.
We are currently in a public beta. Meaning companies can use us entirely free. We will charge a usage tier pricing in 2022. So feel free to invite all your co-workers to use Forma to digitize and automate your business. Pay only for what you use.
Our platform's key advantages are it is highly customizable and yet entirely no code. You don't need to have any technical skill sets, and you can easily visualize your entire workflow. Check out the gif on how it works.
Think of us as "Lego of Business Process." Easy and creative;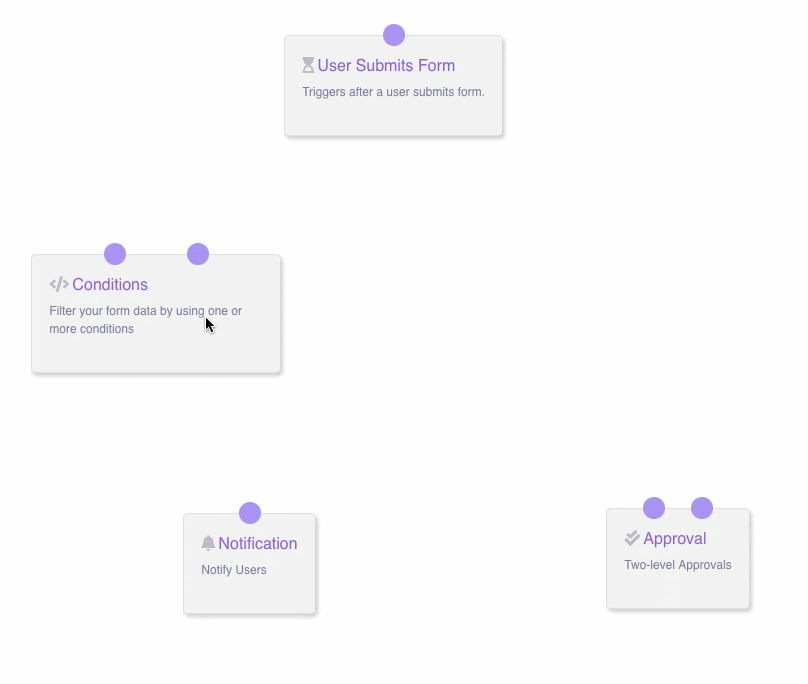 What's your backstory, and how did you come up with the idea?
All three of us (co-founders) had started and run our tech startup previously for many years. And we all faced the same issues, too many software or tools that we subscribed to run our businesses. They were very costly (charged on per user basis), rigid and not flexible, and lacked true automation.
We focused more on product-led growth strategies. With that being said, we still have a very robust and dynamic growth engine that drives traffic to our platform, and from there, our product/platform will bring them through.
I used to code during my school days, and my other two co-founders are developers by nature. And what we discovered is that behind all the different software or tools out there, their coding and infrastructure are actually very similar. They are like lego blocks but in different colors and skins behind all those different tools out there, and yet they all worked the same.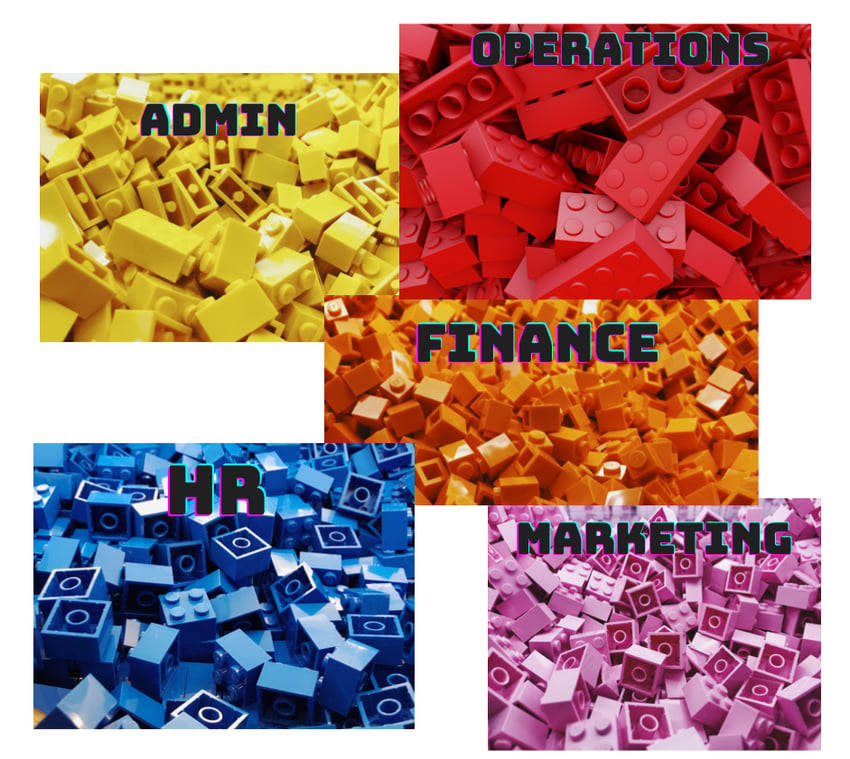 So we thought why we replicate all those different tools, break them into small pieces, just like lego blocks and allow users or companies to build whatever they need to run their business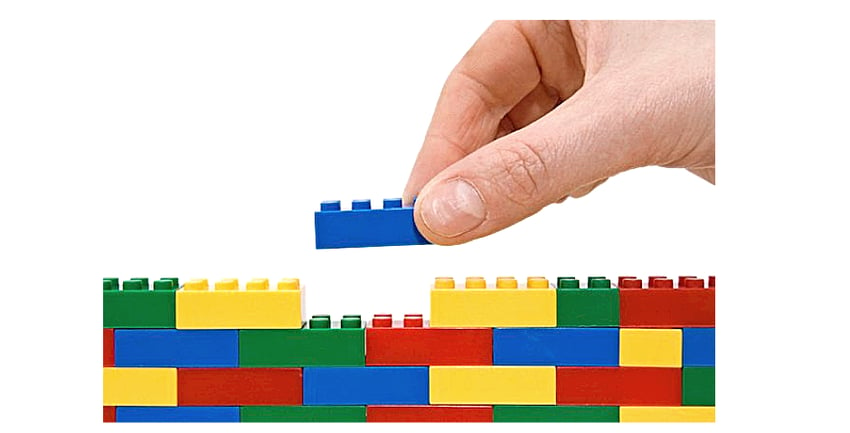 Take us through the process of building the MVP and getting it to public beta.
For a start, we focused on identifying which areas of the business we want to digitize or automate first. It is very important to get an MVP up and ready first. So we started with HR/Admin and Finance.
From that, we identified the key features that most companies will want or need first - Leave management, Claims, Approvals, Onboarding, or recruitment. And so we started to build plugins (the purple boxes you see on our gifs) that replicate the features, and move them to a blank canvas (our workflow builder) and allow our users to easily drag and drop, connect the plugins to create any workflow or business process for their HR/Admin and Finance.
And slowly, we started building even more plugins or features that allow even more customization and other use cases or functions in the companies
But building the MVP fast is very important in terms of speed to market. So we challenged ourselves to do it within 90 days. How do we do it? Few key things to take note on
Identify what are the "Must haves" and "Good to haves" features on your platform first. Don't start off building everything. Remember MVP = Minimum Viable Product
Do up all the key wireframes and mockups of all the key pages. No, I am not talking Figma, envision. I am referring to the old-school style. Nothing nice or pretty. Just make sure all key elements are covered
And why are those wireframes important? It helps to finalize the key product specifications needed to work with the Development Team (aka one-man show - our CTO) before any actual coding starts.
In summary, getting the right steps and elements in place is very important before you go start building your MVP.
Describe the process of launching the business.
Next, getting the first group of users to test out our platform. We did a few things (some work some doesn't)
Product Hunt launch - This is for sure
Reaching out to all our friends and connections
Shortlist our target audience (Base on profiles we are targeting) - This is an automated process using tools like Phantombuster
Target startup or business communities on Facebook, LinkedIn, etc.
We are actually part of the Antler SG5 cohort. A global program (in many different cities all around the world) that matches aspiring co-founders with one another to build startups together. I met Ha Doan through the program in July 2020, and I roped in a close friend of mine to join, and we started to build Forma together in August 2020.
Since launch, what has worked to attract and retain customers?
We operate very differently from most traditional startups or companies in Asia. We focused more on product-led growth strategies. With that being said, we still have a very robust and dynamic growth engine that drives traffic to our platform, and from there, our product/platform will bring them through.
Few key things that really worked for us in terms of improving the onboarding process (making it more than 90% self serve from previous manual demo sessions) + Improve usability through UI/UX
Interactive product tours + checklist. We used Userflow
User guides - Powered by Intercom
Video tutorials - Done in house, published on youtube
Automated emails onboarding guiding the user throughout their journey
We are still in a very early stage now (less than a year old), and there are so many more things that we can do and improve in the future.
We are definitely looking forward to it.
How are you doing today and what does the future look like?
We launched as private in Nov 2020 last year, and only recently rolled out our public beta in April 2021. And since then, we have had more than 700 over sign-ups on our platform. Since April, we have had more than 5 to 10 sign ups daily after we refined our growth engine as well as our onboarding process
I think the future for Forma is going to be really exciting for us. The way we built out our technology - everything's meant to be block-by-block (Just like Lego). And that will pave the way for Forma to be an open ecosystem whereby third-party developers (be it freelancers, software companies) can develop their own customized plugins or workflows on our platform and allow everyone in the world. Very much like the WordPress plugins ecosystem.
Through starting the business, have you learned anything particularly helpful or advantageous?
I think we started our user acquisition with the approach of Superhuman, making it personal and exclusive by requiring only online demos first before you can try out our platform (beta stage). That actually didn't work so well for us. It slows the entire cycle for us, and most people would prefer to check out and explore by themselves first before even bothering to talk to someone else. And that's where we started to introduce improvements that focus on 3S - Self-serve, Self-learning, Self-hack for our customers.
And that really helped us to grow and scale faster.
What platform/tools do you use for your business?
Intercom for live chat
Userflow for interactive product tours
Courier for easily customized notifications to our users (without constantly bugging the dev team)
Asana for task management
Teams for urgent msg or chats
What have been the most influential books, podcasts, or other resources?
Definitely Company of one by Paul Jarvis for me. And it's not just meant for single individuals running a one-man company. It actually teaches you how you can run a company, both from a single person standpoint and managing a team as well (both in-house and outsource) and how to do more with less.
Advice for other entrepreneurs who want to get started or are just starting?
Don't do it alone, for sure. Having co-founders sharing the woes and growing the company together makes all the difference, especially running a startup is very much like a rollercoaster ride. Ups and downs everywhere.
Lastly, Grit.
Are you looking to hire for certain positions right now?
Not actively. But if you are still keen to join us, just drop us an email with your CV.
Where can we go to learn more?
Check us out on our website.
Thanks for reading!
If you have any questions or comments, drop a comment below!
-
Elston Yee, Founder of Forma
Want to start your own business?
Hey! 👋I'm Pat Walls, the founder of Starter Story.
We interview successful business owners and share the stories behind their business. By sharing these stories, we want to help you get started.
Interested in starting your own business? Join Starter Story Premium to get the greatest companion to starting and growing your business:
Connect + get advice from successful entrepreneurs
Step by step guides on how to start and grow
Exclusive and early access to the best case studies on the web
And much more!