Thank you Klaviyo for sponsoring Starter Story ❤️
Turn one-time buyers into repeat customers. Try the platform loved by 265,000 brands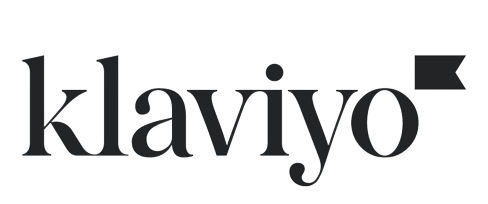 We Built AI That Can Turn Any Text Into Video - And Raised Over $60M
Start An Ai Based Content Creation Business
Synthesia is the world's largest AI video platform. Their mission is to make video easy for anyone, by enabling video production without the need for cameras, actors, studios and microphones.
Today, video and audio is the default online experience. In our private lives we spend more time on YouTube, TikTok and Twitch than reading magazines or newspapers. Yet, when we go to work we still predominantly consume emails, slides and other text-based content.
The reason is simple: creating email, text and slide content doesn't require pen and paper. It is an entirely digital workflow. You type it out in a browser window and can always go back to edit and update it with just a few clicks.
On the other hand producing video and audio is still a multidisciplinary, physical process. It requires cameras, actors, studios and post-production making it impossible to scale. And once content is recorded it can't be edited or updated without re-shooting.
With the Synthesia AI video platform you can make videos directly from your browser without the need for cameras and film crews. You simply select an AI avatar, type in your script in one of 50 languages and your video will be ready in minutes.
Synthesia customers use the technology to transform their text-based content into bite-size video that significantly improves engagement, conversion and information retention for learning, support and sales content.
As an example one of the world's largest fast-food chains transformed their training and onboarding process to be video-based with Synthesia. Employees can now watch training videos in a few minutes on their phone and in their native language as opposed to reading PDF documents.
Behind the scenes Synthesia utilises AI technology to simulate real video – effectively reducing the video production process of cameras, actors and studios to an entirely digital workflow that enables their customers to generate, rather than record, video.
As media production moves from cameras to computers, creators will be able to build entirely new, native synthetic media experiences. Just like the first websites looked like paper magazines, most synthetic content today emulates the linear formats we're used to.
But with the Synthesia API you can create entirely new forms of interactive video experiences like personalized on-the-fly video experiences, chatbots with a human face or run 24/7 weather channels in 50 different languages.
In 10-15 years Synthesia predicts we'll be able to make Hollywood films on laptops and that the internet will transform from predominantly static text interactions to rich and interactive media. And as with any other technology, we won't really know what its final form will look like until we see it in front of us.
Synthesia launched their public beta in the summer of 2020. It is now used by thousands of companies, including many Fortune 500 companies.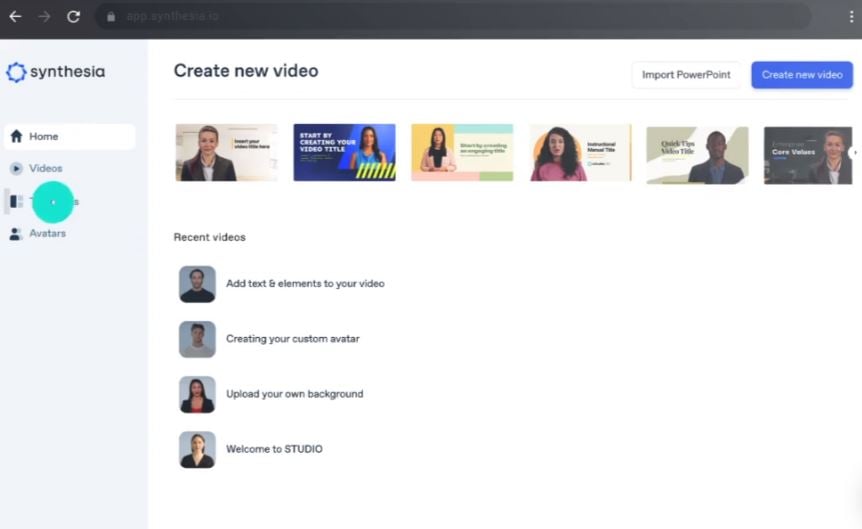 What's your backstory and how did you get into entrepreneurship?
Victor Riparbelli is the CEO and co-founder of Synthesia. I'm Danish and grew up Copenhagen where I was involved in startups for almost a decade before founding Synthesia. I started out building websites for local businesses in my teenage years and spent years working for various startups including a stint at Founders, a european Venture Studio.
Just keep at it. Resilience is key.
In 2016 I moved to London to pursue my interest in VR/AR and AI and through my work there I was eventually led to discover the AI video technology that underpins Synthesia. In 2017 I co-founded the company with Prof. Matthias Niessner, Prof. Lourdes Agapito and Steffen Tjerrild.
Take us through your entrepreneurial journey. How did you go from day 1 to today?
Synthesia was officially founded in November 2017, but the lead up to that was 8 months of attempting to assemble a team, trying to raise money and maintain our belief in the idea when no one else did.
Steffen and I met in Denmark where we worked at the same company for a while. We always knew we had a shared ambition and complementary skillset. The idea for Synthesia cam when I read Matthias' research paper, Face2Face which is now a seminal paper in the synthetic media space. It even got Matthias invited to Jimmy Kimmel.
I sensed that this technology would be a paradigm shift in content creation and pitched it to Steffen who at the time lived in Africa. He was in and moved to London a few months after.
Next, we had to get the technical talent that could build the technology. At that point Matthias Niessner had many requests to start a company around the technology but wasn't convinced as most of the ideas he was pitched revolved around creating fun 'Snapchat-filter' style consumer apps.
To make a long story short it took many months to convince Matthias and later Lourdes Agapito to co-found the company. As two 26 year olds it was difficult to convince two of the worlds leading computer vision professors to say the least. But ultimately we all shared the same sentiment: this technology will change the world and we had a shared vision for how we could build the leading company in this space.
We also convinced Jon Starck, who at the time was Head of Research at Foundry, one of the leading visual effects software comapnies, to join us. Then the hard part began.
Builiding 'deep tech' is different from more traditional software companies. You spend years building the core technology. The development cycles are long and uncertain; when you are doing actual blue-sky research you can spend months on a solution that might never work at all. It took us almost three years to build the first iteration of the platform product as it exists today.
In 2017 the world mainly saw negative coverage of deepfake technology. Where others saw a media apocalypse I saw opportunity – most new technology is met with fear and dismissal until it becomes part of everyday life.
With no product or revenue to show investors weren't exactly all over us in the early days. The first 7 months of the company we funded with our Bitcoin profits until it got to the point where we were almost out out money.
We tried to to raise money but VC's couldn't personally emphasise with the problem (few VCs produce video) and generally thought it was a cool but not commercially interesting idea. Coupled with the media narrative it was a hard sell. We got turned down by 73 funds before we managed to close our pre-seed round.
As part of our fundraising process we had a list of high net-worth individuals who had an interest in both media and technology. Mark Cuban was on that list, but we had no idea how we'd get in touch with him. Steffen started googling around and discovered that Sony had recently been hacked and a lot of emails had been leaked. We downloaded the data, found Mark's email and reached out to him.
I had just launched the web page for Synthesia. Mark Cuban was the signup we had. I thought that Steffen was pulling a joke on me, but he insisted that it wasn't him. A few minutes later an email from Mark popped into Steffens inbox and we were flabbergasted.
After 16 hours of back-and-forth emailing with Cuban and his team, Mark decided to invest $1 million (at 4am UK time). And that became the beginning of Synthesia. Since then we continued to build out the technology, eventually building an actual product and taking the technology to market. Today we've raised more than $70M in funding and we will soon be 100 people.
As a founder it's a surreal feeling having gone from nothing to a real company. I'm grateful for all the support we've had from friends, family and good-hearted people that enabled us to persist through the early days of the company which were a very dark and uncertain period in our lives.
How are you doing today and what does the future look like?
We've generated more than 12,000,000 videos today and work with thousand of customers all over the world. and raised $76.6M in venture capital from the world's best investors.
Over the years we've created multiple celebrity campaigns that have been really successful. That has both been fun to be involved in and has made a real impact for the company and the industry in general: Beckham campaign, Messi campaign.
Now, we're evolving our product to become a fully-fledged video platform to help our customers make even more, and better video. Next gen of our AI technology will soon be released which will be a major upgrade to the realism of the videos we generate.
Through starting the business, have you learned anything particularly helpful or advantageous?
I've learned loads – one of the key things I'd underline is that you literally can force something into existence if you push hard enough. We all think that the world around us is built by people who are much smarter and more influential than us. But in reality it is those who dare to take the risk and enter the arena who builds the world around us. And the arena is free for anyone to enter.
I also learnt that truly succesfull people have a lot of respect for people who build more than they talk. And counterintuitively, the more crazy an idea the more they want to help.
We've had so many amazing people help us on our journey without expecting anything in return. I try to pass that on as much as I can.
What have been the most influential books, podcasts, or other resources?
If I had to pick one business book I'd be Zero to One by Peter Thiel.
I love sci-fi and one of my favorites is Forty Thousand Leagues Under The Sea by Jules Verne. I read it many times in my childhood and to me it perfectly combines the magic of technology and science with storytelling.
For podcasts I'd go with Invest Like the Best with Patrick O'Shaughnessy.
Advice for other entrepreneurs who want to get started or are just starting out?
Just keep at it. Resilience is key.
Are you looking to hire for certain positions right now?
We are hiring across all departments - R&D, product, sales, growth, design, and creative. You can see all open positions here.
Where can we go to learn more?
-
Victor Riparbelli, Founder of Synthesia
Discover the best strategies of successful business owners
Join our newsletter and receive our handcrafted recap with the best insights shared by founders in Starter Story each week.
Useful, convenient, and free:
PROMOTED
Did you know that brands using Klaviyo average a 95x ROI?
Email, SMS, and more — Klaviyo brings your marketing all together, fueling growth without burning through time and resources.
Deliver more relevant email and text messages — powered by your data. Klaviyo helps you turn one-time buyers into repeat customers with all the power of an enterprise solution and none of the complexity.
Join Brumate, Beardbrand, and the 265,000 other businesses using Klaviyo to grow their online sales.
Together With Crowdbotics
Build your next app, no technical skills required.
Crowdbotics is a new way to build software – 3x faster, 3x cheaper, fully transparent and with predictable outcomes. Go from ideas to code ridiculously fast.
With Crowdbotics, you can:
Build your app with real code: Unlike other low-code platforms, Crowdbotics enables you to build apps using real, open code that you own and control.
Access Top Developer Talent: Busy? No problem. Crowdbotics can connect you to a network of pre-vetted developer talent to help you take your project to the finish line or entirely off your shoulders.
Reduce Development Costs: The Crowdbotics platform is more efficient and cost-effective than traditional software development options.
Estimate your cost to build an app ➜