Launching A Kickstarter Campaign Selling Leather Webcam Covers
Arthur Lhermitte
•
Published: October 14th, 2018
Hello! Who are you and what are you working on?
Hi, I am Arthur Lhermitte, a French fashion designer based in Paris.
I started the Striiiipes brand in 2012, after studying fashion design at the Studio Berçot in Paris.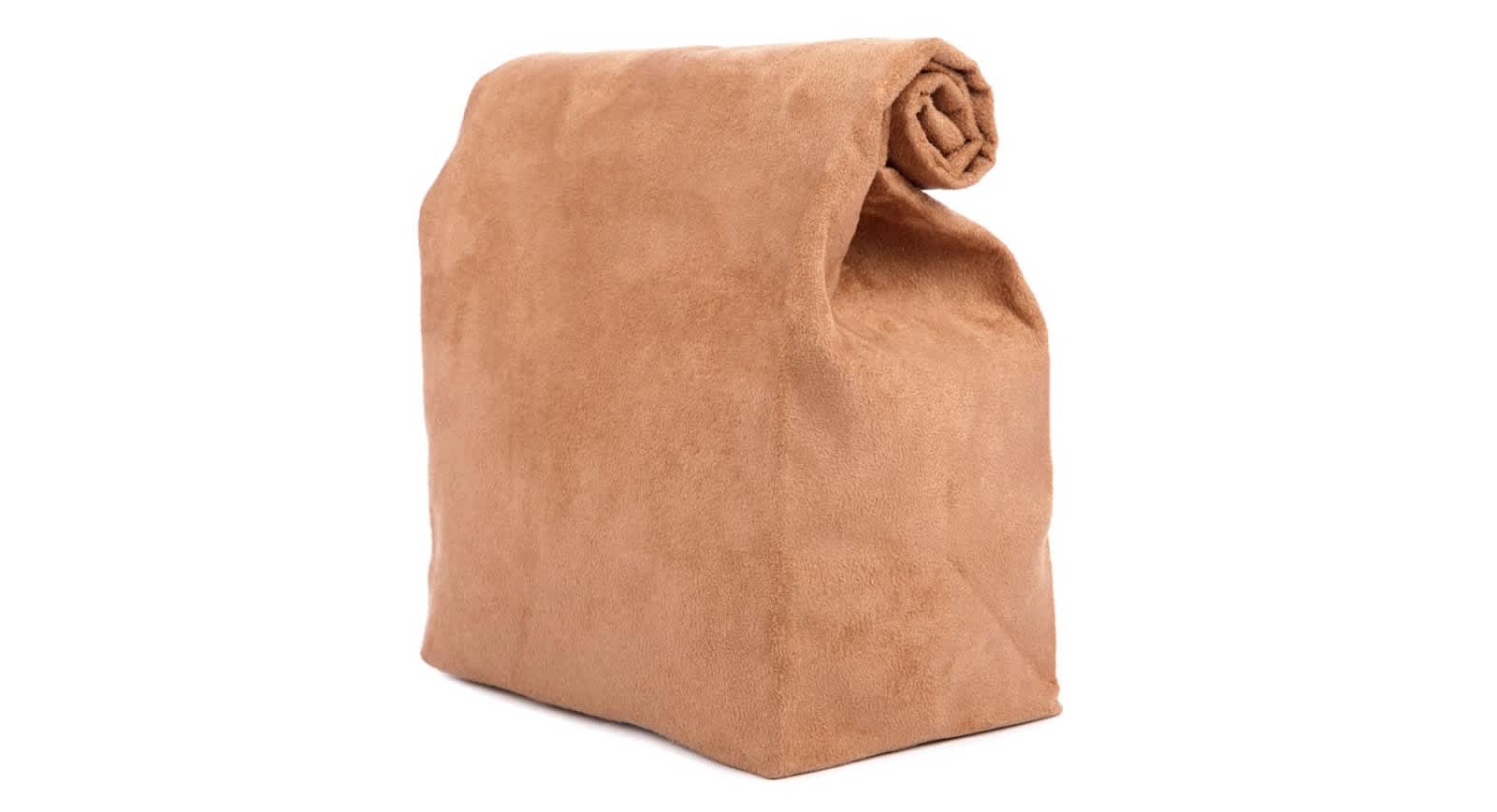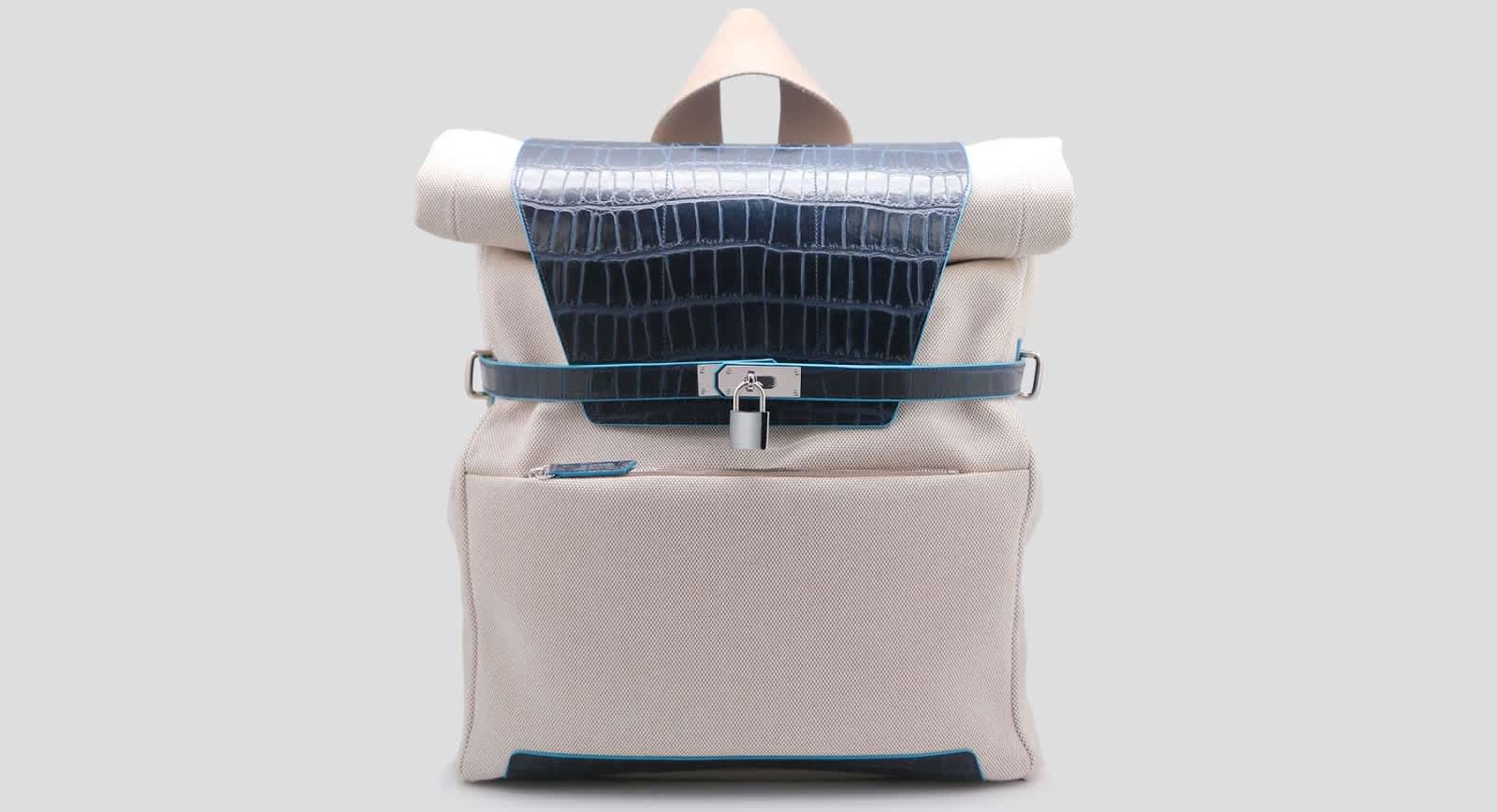 In June 2018, I was part of the Quickstarter launch on Kickstarter: The idea initiated by my brother Oscar Lhermitte is to create simple and small Kickstarter campaigns.
My 20-day campaign was the Leather Webcam Covers using Micro-suction tape and all the leather leftovers I had in my workshop. The campaign was a great success: raising 20,273 euros thanks to 1,996 backers in 20 days.

What's your backstory and how did you come up with the idea?
After graduating from a French business school (Istec), I studied fashion design in Paris at the Studio Berçot. Learning everything from sketching, sewing, cutting, drawing…
I then decided to launch my own fashion brand, mostly focused on colorful and high-quality fashion accessories.
Quickstarter: Getting started
Thinking of a product for a Quickstarter campaign (this was my first Kickstarter campaign), I thought of lots of accessories, but could not decide what product to make. I then decided I wanted to use all the leather leftovers I already had. Fashion is a very wasteful industry and we should change that!
I had leather leftovers of various colors and sizes. I designed a few prototypes and then decided I wanted to make leather webcam covers out of it. Micro-Suction tape is a great material, it sticks without glue, so you can use it and re-use it almost infinitely.
This product was perfect for the Quickstarter project: small product, super affordable, fun, useful, and easy to produce even with very small leather parts.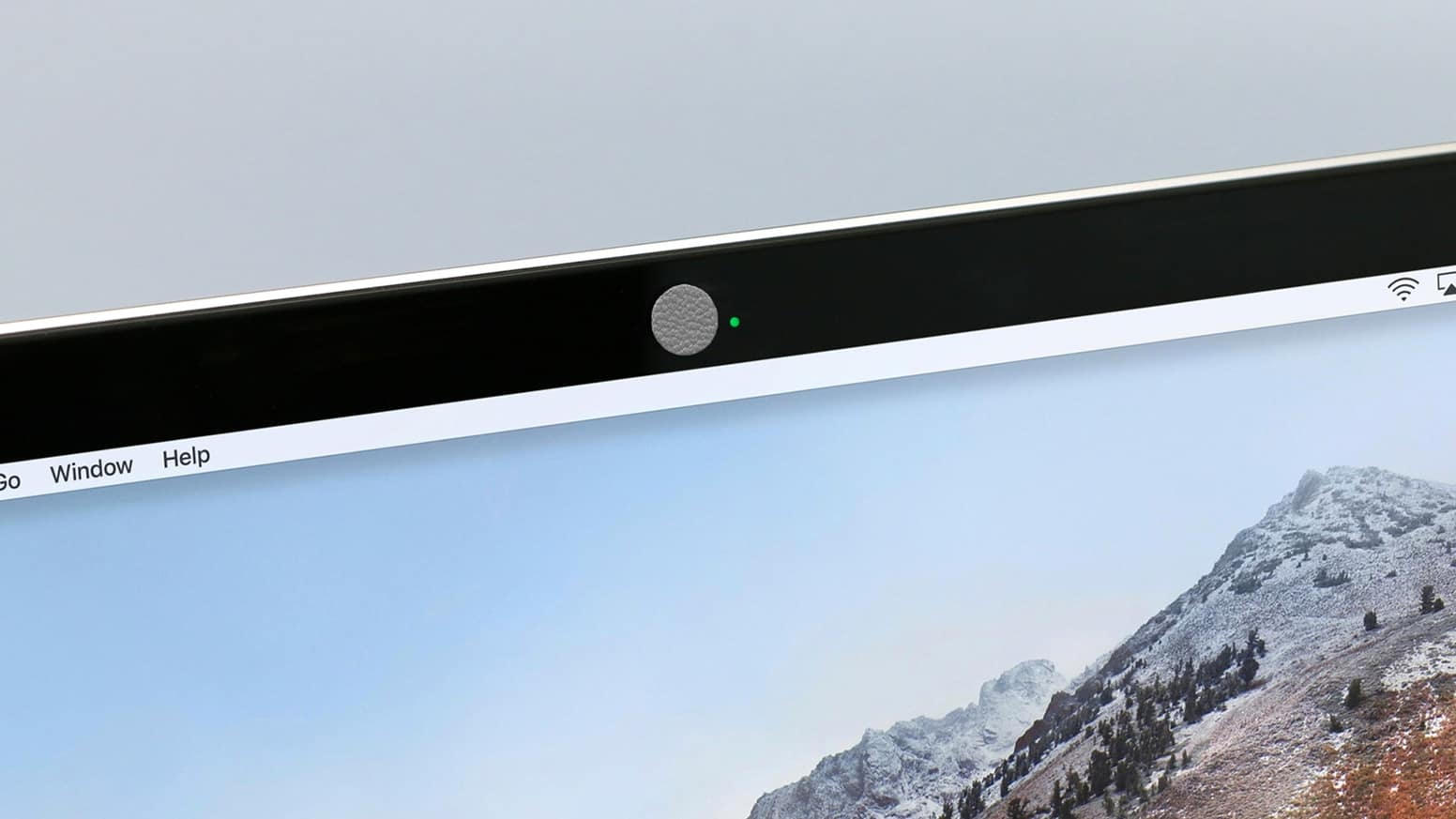 Describe the process of designing, prototyping, and manufacturing the product.
When I prepare a new collection, I try a lot of shapes, sizes. Trying to find the best shape/form for the function of the product.
I design and produce myself in my workshop, therefore I always have the production process in mind when designing: what could make the product better, what would be or not be possible in production…
For the Kickstarter campaign, I knew I wanted to make Leather Webcam covers. Most people already have a post-it or a little black tape on their webcam, but I thought I could bring a new type: leather ones.
I first worked on choosing the right shape and size. One big reason for the round shape is that it's always aligned.

There are a lot of screen sizes, laptops, desktops, tablets… I tried all sorts of sizes and 9mm diameter felt the best one: Not too big, not too small.
At Striiiipes, I think everything should be perfect: from the product to the packaging. Working on the packaging was a fun part: choosing a nice way to showcase the webcam covers, and protecting them at the same time.
This project was a "Quickstarter" campaign, I wanted to use the leather leftovers in my workshop, and re-use other materials. I could have shipped the leather webcam covers in a little plastic bag, but that would not have been beautiful.
I already had a lobster pins collection on my website, so I decided to use the same packaging: white cardboard at a specific size in a plastic sleeve. I already knew the suppliers so that was also easier.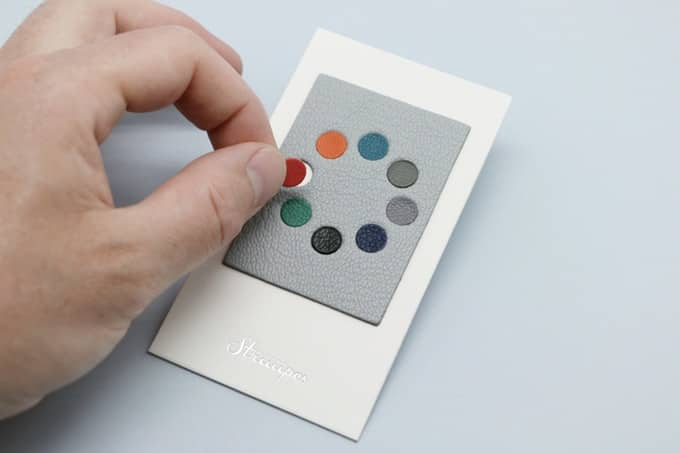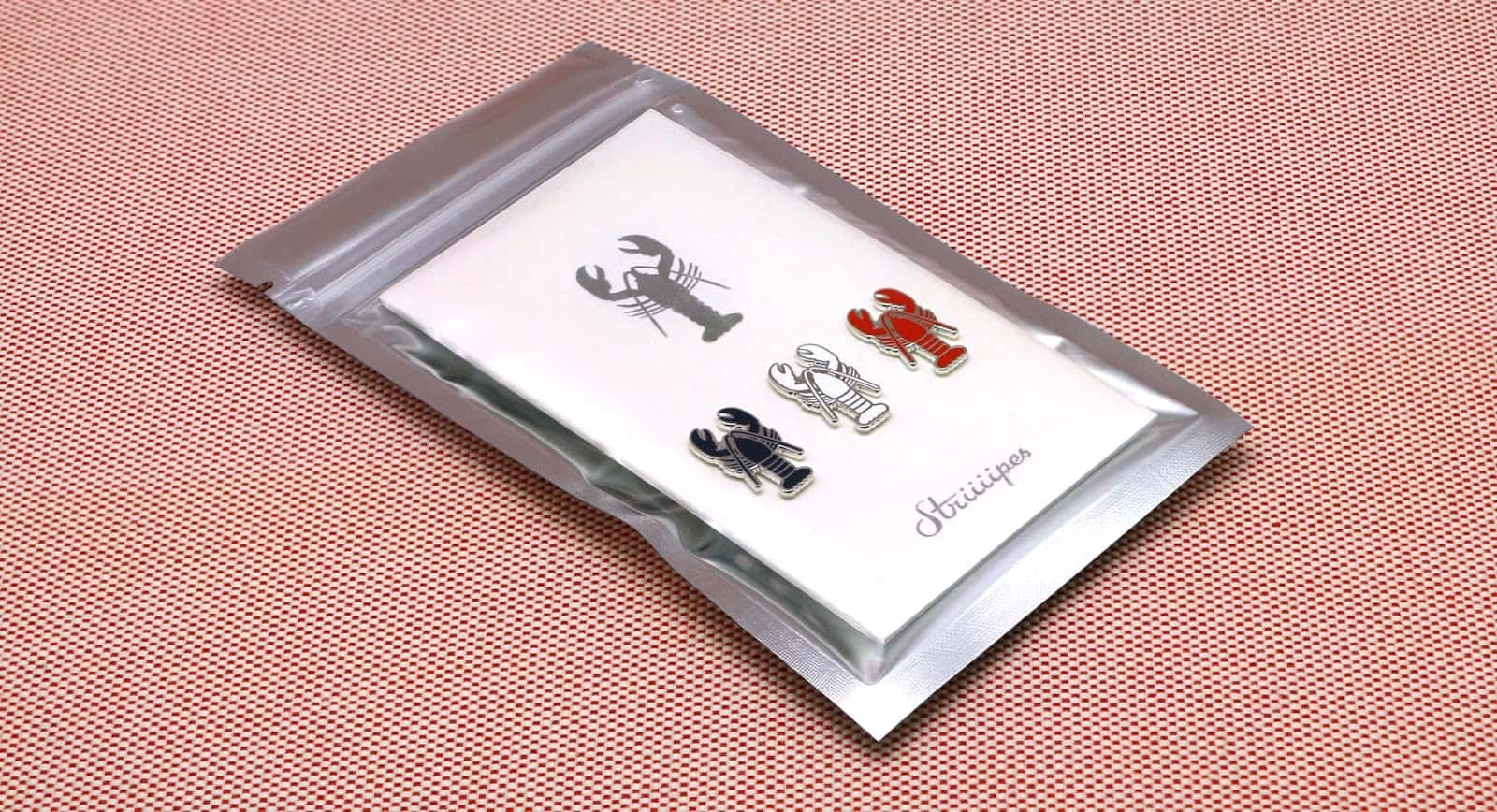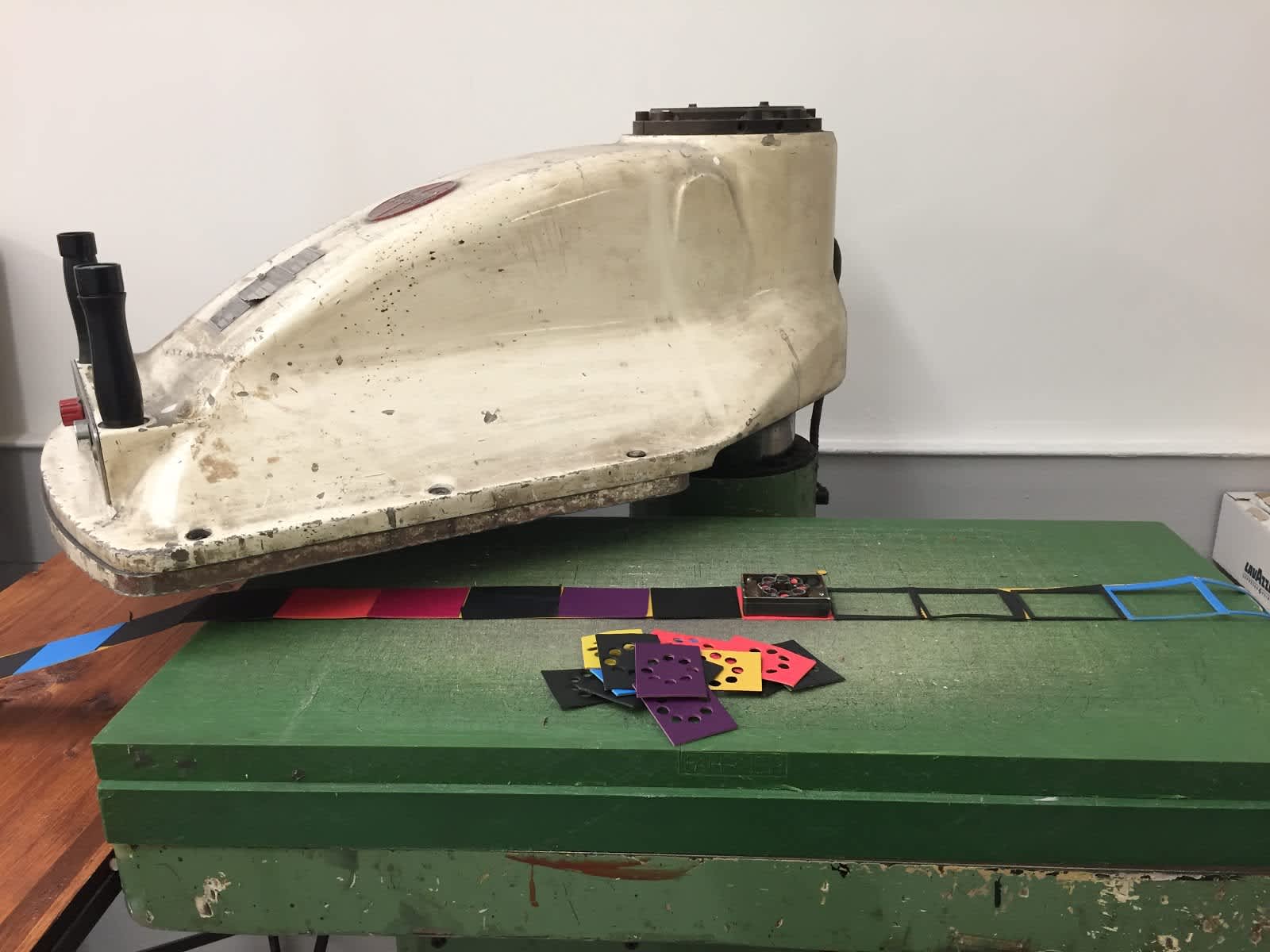 I decided I could produce them in my workshop. So I went to see the best hole punch maker in Paris, to have 2 hole punches: one for the webcam covers, the other one for the packaging.
After the Kickstarter campaign, I had to make 3400 packs, which means 27200 webcam covers! I realized I did not have enough leather leftovers to make them all. So I went to the Réserve des Arts in Paris, to buy some more. They collect leftovers from the fashion industry and sell them to designers.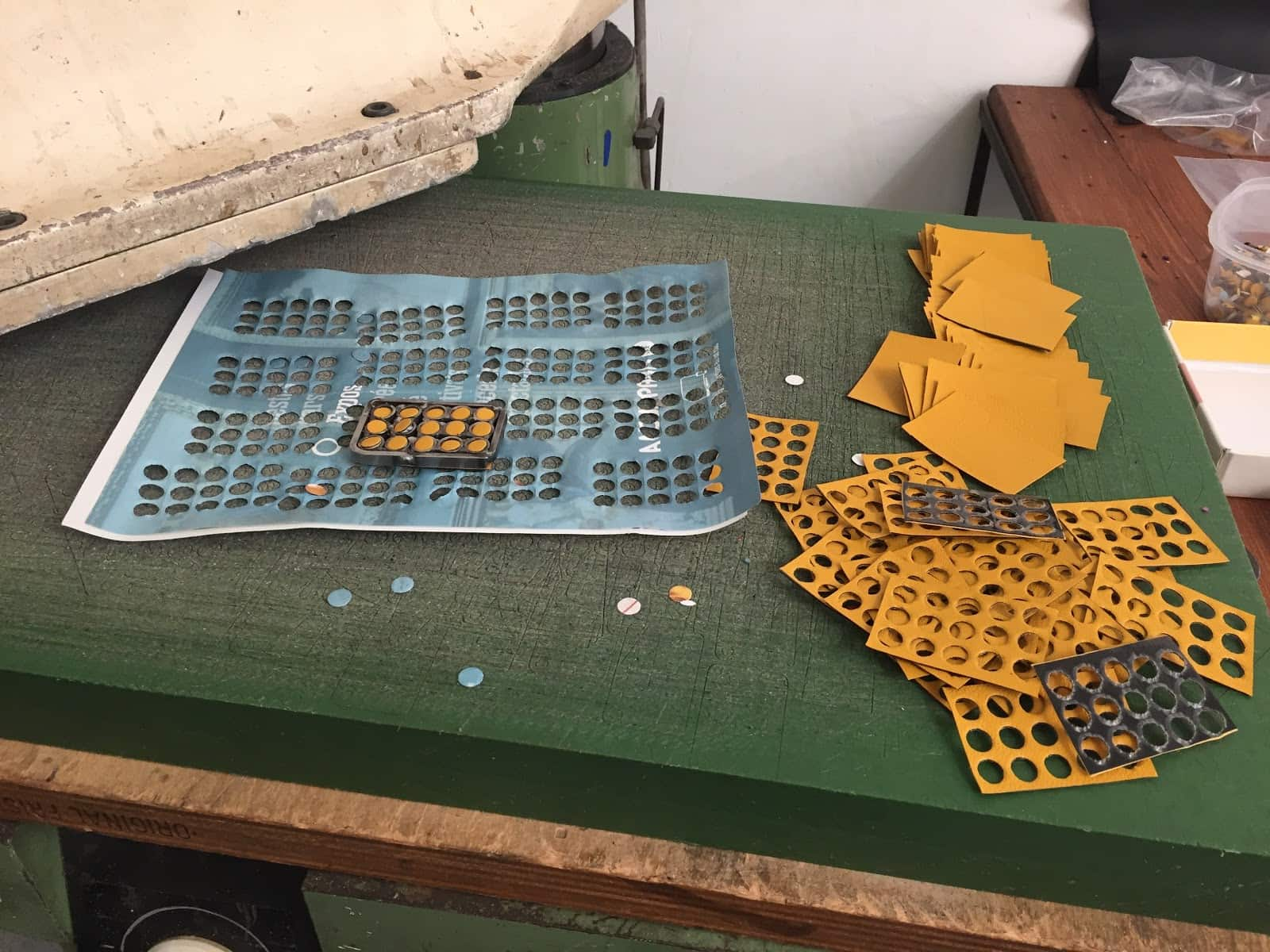 Describe the process of launching the online store/business.
I designed and made the Striiiipes website, but I was new to the Kickstarter campaigns! The campaign had to be simple and short, a video shot with a phone in a day…
I prepared the video I wanted to have and began shooting! I was a bit stressed about it, but the iMovie app is actually pretty intuitive and easy to use. I did not want the video to be too sophisticated.
We were 14 designers to launch our campaign the same day, that was super exciting! Kickstarter has a super community focused on helping people create their projects.
Since launch, what has worked to attract and retain customers?
The Striiiipes website has been live since the beginning. From time to time, I change some features on the website to see how people react to it.
A lot of products are customizable with your initials, you can choose the price you want to pay for the lunch bag, for example, you can get the bag pattern for free, little jokes, I have included a few easter eggs everywhere on the site, etc…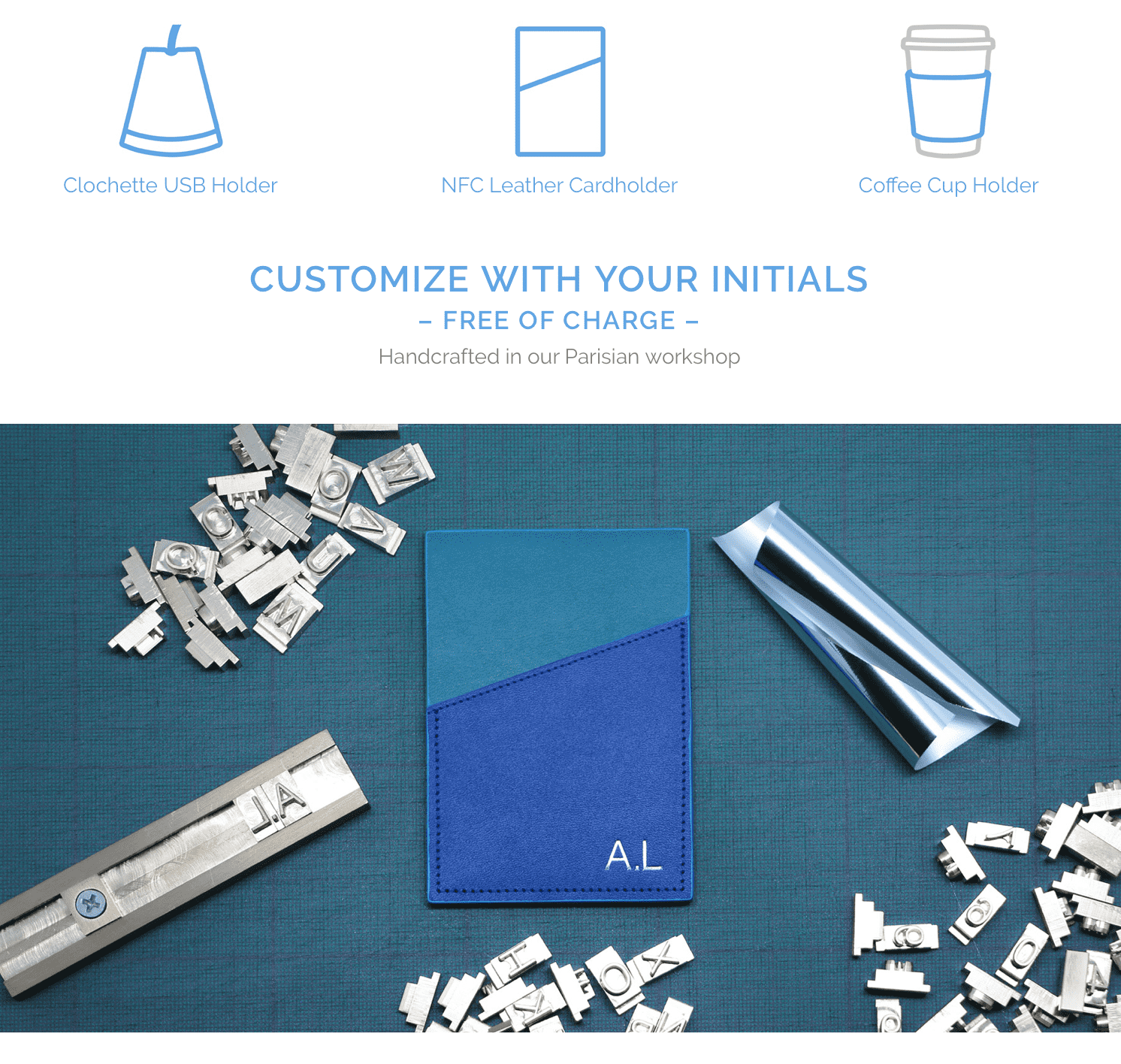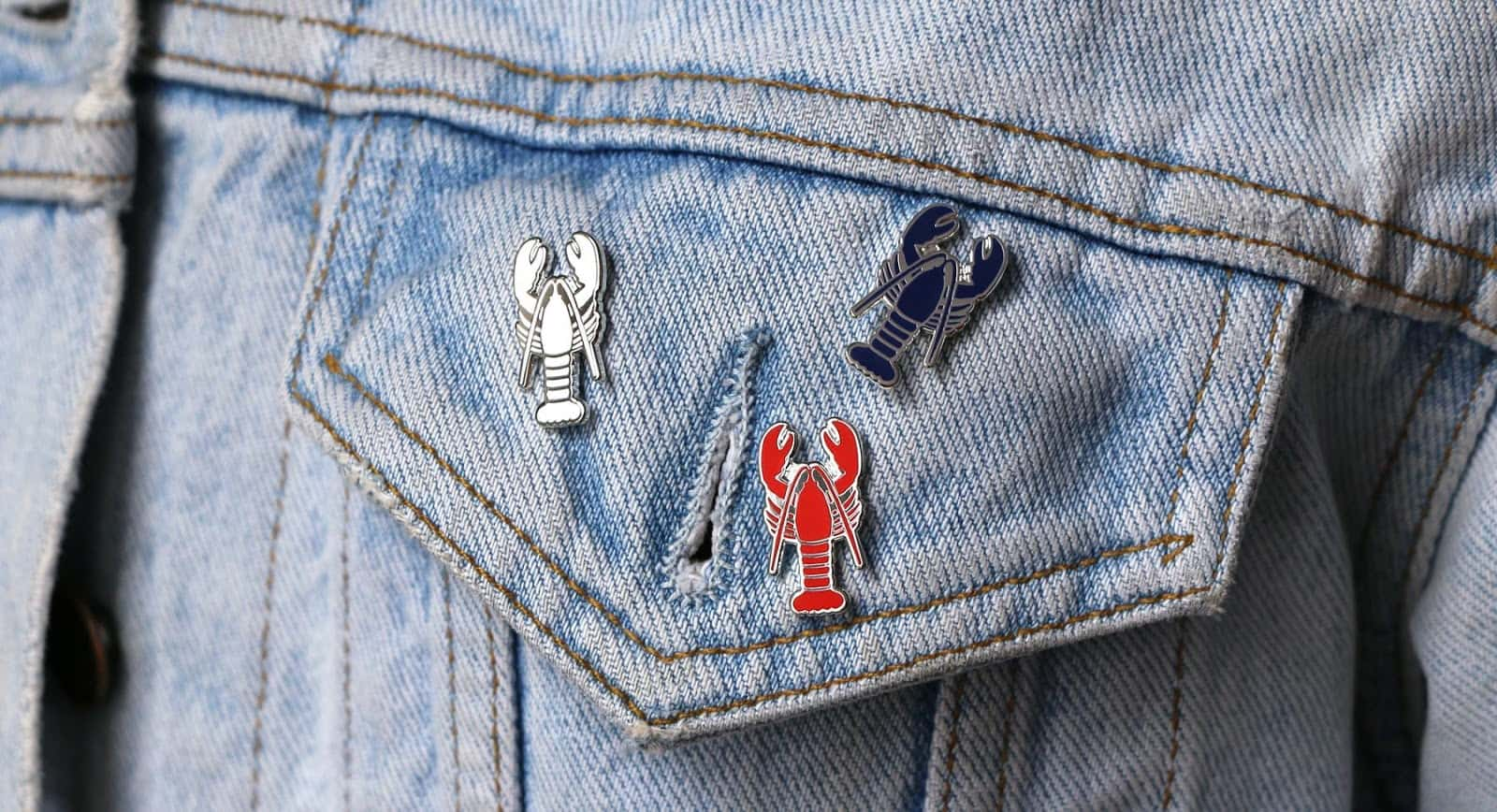 I like the idea that people will look for things, and not close the browser tab just after a few seconds on the website.
I am also using Instagram to show pictures of the production, inspirations, new products… I am currently working on the Leather webcam covers production and use Instagram to show every single step of the process.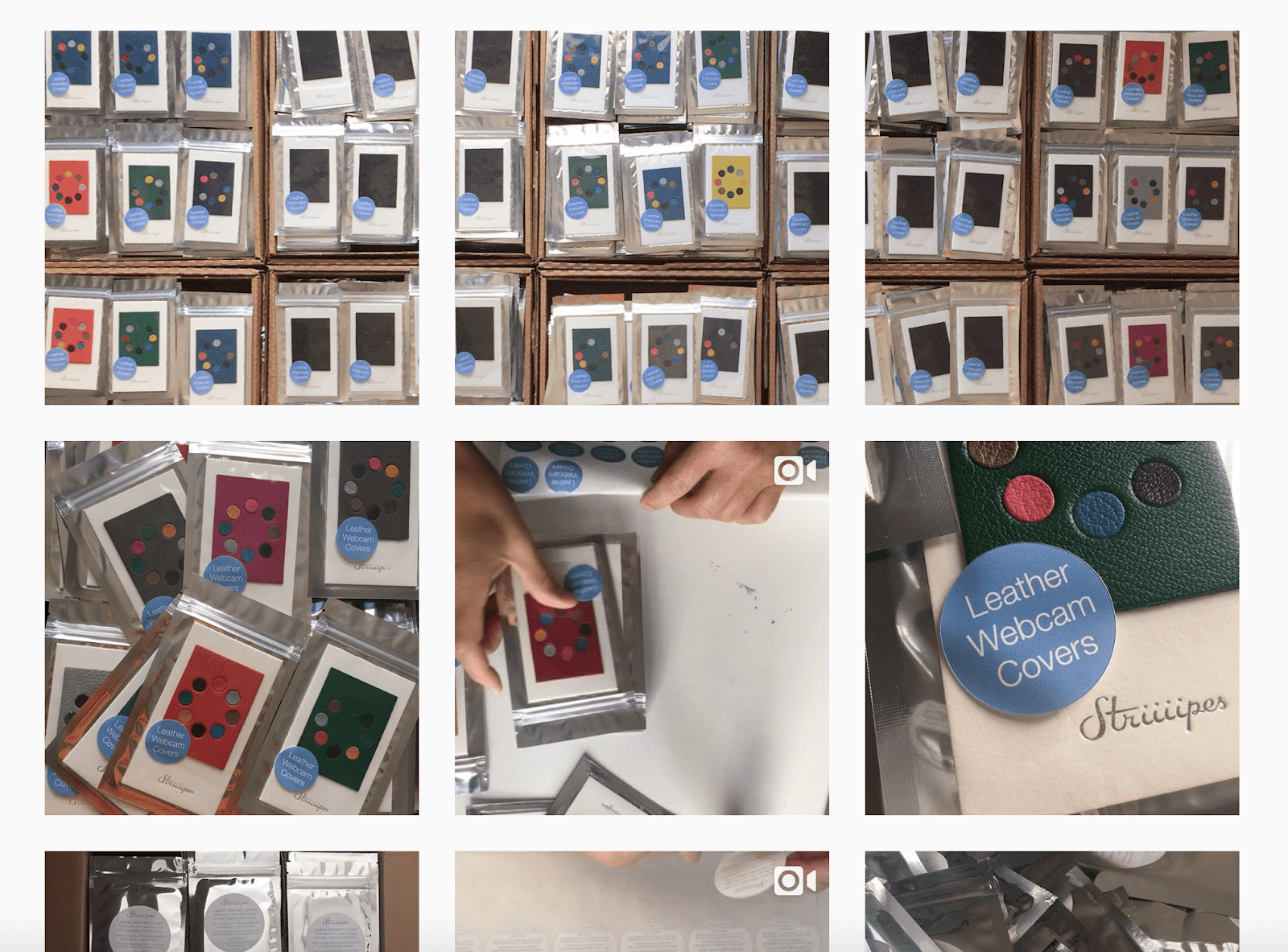 How are you doing today and what does the future look like?
Kickstarter was a great experience. I am still working on the production which should be over in a few weeks.
The Leather Webcam Covers are already available on my website for anyone who did not see the Kickstarter campaign.
I then want to develop new products using micro-suction tape which is a great new material.
Working on the distribution, I want to develop a B2B service to customize the Leather Webcam Coverswith brand or company logos (as corporate gifts..).
Through starting the business, have you learned anything particularly helpful or advantageous?
Launching a business online is tough, the competition is everywhere, and social media is very time-consuming.
I would say you have to focus your resources on the tools that have a real return on investment. You can easily waste time and money on some tools you don't really need (depending on your market, your product range, company size etc…), so you should stay focused on your goals.
Contrary to a lot of tech gurus who say you should launch as soon as possible even is the product is not ready, I think the product is THE thing you are selling, and you should not launch it until it's perfect, from the concept to the production point of view!
What platform/tools do you use for your business?
I am using WooCommerce and it's great! I would recommend it to anyone who wants to launch an online store.
As payment methods, I have PayPal, Stripe, Apple Pay, and Bitcoin.

I have a Facebook and Instagram page and launched a newsletter a few years ago using MailChimp.
What have been the most influential books, podcasts, or other resources?
I read a lot about the fashion industry: Business of Fashion, The Fashion Law,Fashionnetwork, and a few other fashion related blogs.
I discovered a few weeks ago the 99% invisible podcast, it's great!
Advice for other entrepreneurs who want to get started or are just starting out?
It's tough but it's fun! It's fun but it's tough!
Where can we go to learn more?
-
Arthur Lhermitte, Founder of Striiiipes
Want to find more ideas that make money?
Hey! 👋 I'm Pat Walls, the founder of Starter Story.
Get our 5-minute email newsletter packed with business ideas and money-making opportunities, backed by real-life case studies.
Join Starter Story
See exactly how online businesses get to millions in revenue
4,818 founder case studies
Access to our founder directory
Live events, courses and recordings
8,628 business ideas
$1M in software savings