Thank you Klaviyo for sponsoring Starter Story ❤️
Turn one-time buyers into repeat customers. Try the platform loved by 265,000 brands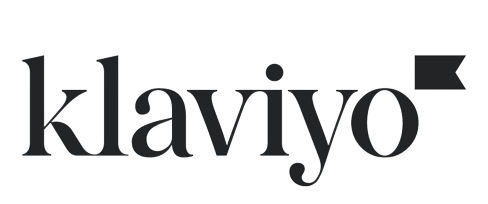 Sidekick Update: How We Tripled Revenue Over Last Year
Start An Ecommerce Marketing Agency
This is a follow up story for Sidekick. If you're interested in reading how they got started, published over 2 years ago, check it out here.
---
Hello again! Remind us who you are and what business you started.
I'm Zac and I run Sidekick, an email and SMS marketing agency for direct-to-consumer e-commerce brands. The brands we work with generate $500,000 to $5,000,000 in annual revenue and come from sectors such as apparel, food & beverage, health & wellness (CBD included), and jewelry.
We make our clients more money with email and SMS by focusing on three main areas:
List Growth: increasing the rate at which site visitors opt-in to email and SMS lists by designing and optimizing pop-ups, landing pages, and cross-promotions.
Automations: developing a series of data-driven email and SMS automations that send perfectly timed, personalized messages throughout the customer journey.
Campaigns: planning, designing, and executing email and SMS campaigns that build brand loyalty and drive sales.
We're currently generating about $36,000 per month in revenue for our business and our services generate at least a 10x ROI for our clients.

Tell us about what you've been up to! Has the business been growing?
In the last year, our business has tripled in revenue. I attribute our success to offering a more specific set of services (we used to offer web design and paid advertising as well) and delivering both great results and great customer service to the brands we work with.
In terms of growing our client base, we get leads almost exclusively from referrals - which just goes to show that delivering on your promises to existing clients is the best way to get new ones. Other than referrals, I occasionally send a cold email or Instagram DM to a brand that I think we could do great things with.
Double-down on the relationships with clients and partners that work, be quick (but respectful) to end the ones that don't.
With regards to our services, we're extremely bullish on both email and SMS as marketing channels for almost any e-commerce business. Email is a tried-and-true winner but it is still a channel that far too many businesses are not giving the attention it deserves. If you run an e-commerce business and less than 20% of your total revenue comes from email, there's a lot of room for improvement.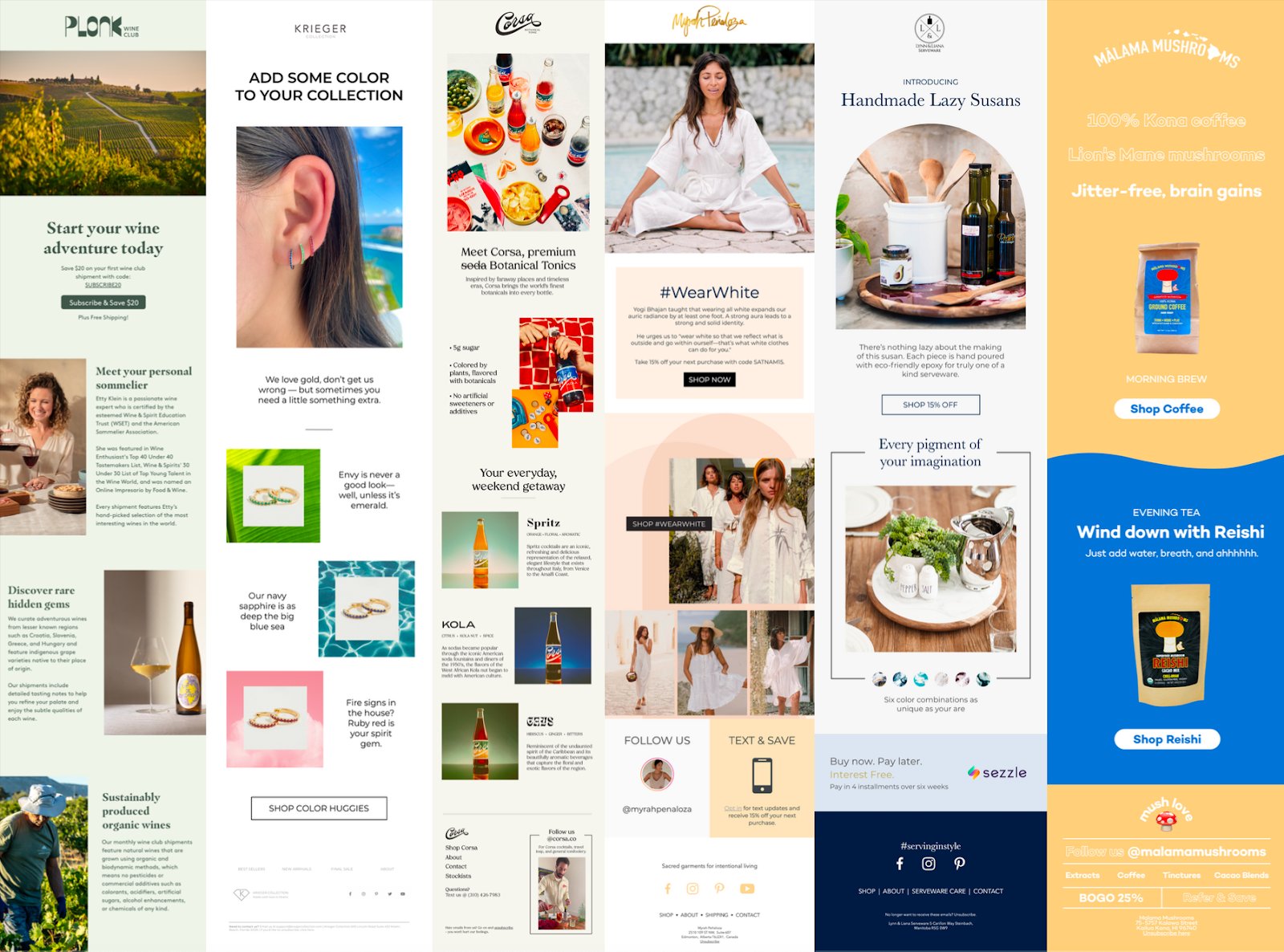 Examples of emails we've sent for our clients
SMS on the other hand is a relatively new channel for most e-commerce businesses. While we understand that there is an initial level of hesitancy for brands that have never used the channel before, those that are willing to test it are usually wowed by the results. For the brands that do it right, SMS typically converts at 4-5x the rate of email.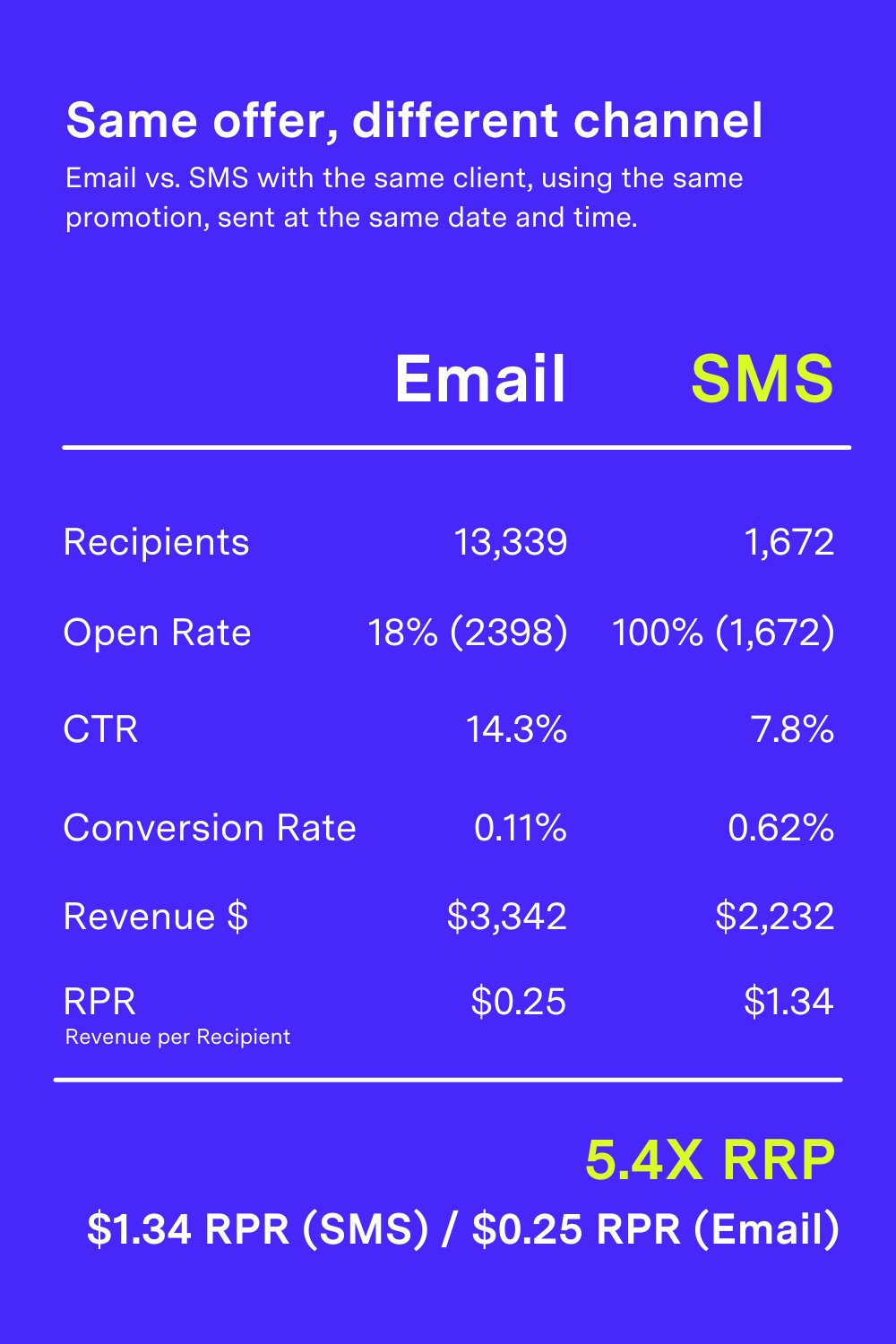 Numbers from a real campaign we sent for one of our clients
What have been your biggest lessons learned in the last year?
Lesson 1: In the world of service-based businesses, it's almost impossible to be too specific about what your services are and who your services are for.
Unless you're a massive agency, it's incredibly difficult to offer web design, paid social, SEO, affiliate marketing, email marketing, SMS marketing, influencer marketing, etc. all at the same time -- however, more often than not when I visit a small agency's website or see a freelancer's LinkedIn or Twitter profile, I see all of the above on their "What We Do" page or in their bio.
The formula for success as a freelancer or small agency is I/we offer (specific service) for (specific businesses, specific communities, or specific individuals).
Lesson 2: Double-down on the relationships with clients and partners that work, be quick (but respectful) to end the ones that don't.
Most freelancers and small agencies spend way too much time on the most difficult clients and more often than not, those clients aren't the ones paying the most money. And even if they are, the disproportionate amount of time spent managing a less than ideal relationship could otherwise be used to deliver better results for the clients that you like and/or find potential clients that are a better fit.
What's in the plans for the upcoming year, and the next 5 years?
We tripled our revenue in the last year so why not triple it again in this upcoming year? We have a pretty clear roadmap in place for how to do so: continue to deliver great results for our clients, leverage those results to sign new clients, rinse and repeat.
We're not here to build a fifty-employee agency with a fancy office and too many meetings. My goal is to build the business to the point where my main responsibility is to create meaningful relationships with founders and owner-operators and focus on the high-level strategy for their email and SMS channels. My partner and I are still very much in the trenches of the day-to-day execution of the business and this is something we plan to slowly but surely bring in other people to do.
Our five-year plan? The 4-Hour Workweek.
Have you read any good books in the last year?
Books:
Re-read The 4 Hour Workweek by Tim Ferriss: Re-thinking the why behind starting a business is something that warrants a yearly refresher course.
Podcasts:
The Unofficial Shopify Podcast: Awesome insight from "big agency" guys and people in e-commerce doing big things in unique ways.
My First Million: There are so many clever ways to make money with your primary business or a side hustle and these guys are as candid as can be with how they do it, how others do it, and the opportunities they hear about how you could do it too.
Advice for other entrepreneurs who might be struggling to grow their business?
To echo what I mentioned earlier, if you're in the business of providing services to others: be as specific as you can in the service you provide and who that service is for.
Finding new clients becomes much easier if you go above and beyond for the clients you already have.
Knowing when to say no is incredibly important. Early on, we overcommitted ourselves because we agreed to do things that fell outside the initial scope (and our expertise) and we always spent a disproportionate amount of time on the "do you think you could also do this for us?"
Where can we go to learn more?
@stayzactive on Twitter and Instagram
If you have any questions or comments, drop a comment below!
-
Zac Cherin, Founder of Sidekick
Want to start your own business?
Hey! 👋I'm Pat Walls, the founder of Starter Story.
We interview successful business owners and share the stories behind their business. By sharing these stories, we want to help you get started.
Interested in starting your own business? Join Starter Story Premium to get the greatest companion to starting and growing your business:
Connect + get advice from successful entrepreneurs
Step by step guides on how to start and grow
Exclusive and early access to the best case studies on the web
And much more!
PROMOTED
Did you know that brands using Klaviyo average a 95x ROI?
Email, SMS, and more — Klaviyo brings your marketing all together, fueling growth without burning through time and resources.
Deliver more relevant email and text messages — powered by your data. Klaviyo helps you turn one-time buyers into repeat customers with all the power of an enterprise solution and none of the complexity.
Join Brumate, Beardbrand, and the 265,000 other businesses using Klaviyo to grow their online sales.
Starter Story
Wanna see 52 business ideas you can start with less than $1,000?
Join our free weekly newsletter and get them right now.