Thank you Klaviyo for sponsoring Starter Story ❤️
Turn one-time buyers into repeat customers. Try the platform loved by 265,000 brands
A Partnerships Strategy Has Grown Our Revenue To $130K/Month
This is a follow up story for Prodigi. If you're interested in reading how they got started, published over 1 year ago, check it out here.
---
Hello again! Remind us who you are and what business you started.
Hi there, I'm Aida, and I'm the CEO & Co-Founder at ProDigi.
Prodigi is an international agency that provides digital marketing and production services to B2B businesses from all over the world. The name Prodigi is the combination of WE standing for our unity as a huge in-house PROfessional team of 40+ certified digital specialists offering a wide variety of high-quality DIGItal services, specifically Paid Advertising, SMM and Video Production services of any type and style with 100% customized approach.
They are for various industry companies to fulfill their business needs such as marketing, sales, HR, education, project management, and customer support, as well as for Non-profit organizations working in the field of education, entertainment, etc. We are fit for any requirements and our team has no boundaries offering custom ideas and creative solutions.
Over the last year, we've hit all financial and non-financial KPIs. And now our agency generates monthly $130K average revenue. Compared to the previous two years, our monthly revenue has increased from $70K to $130K.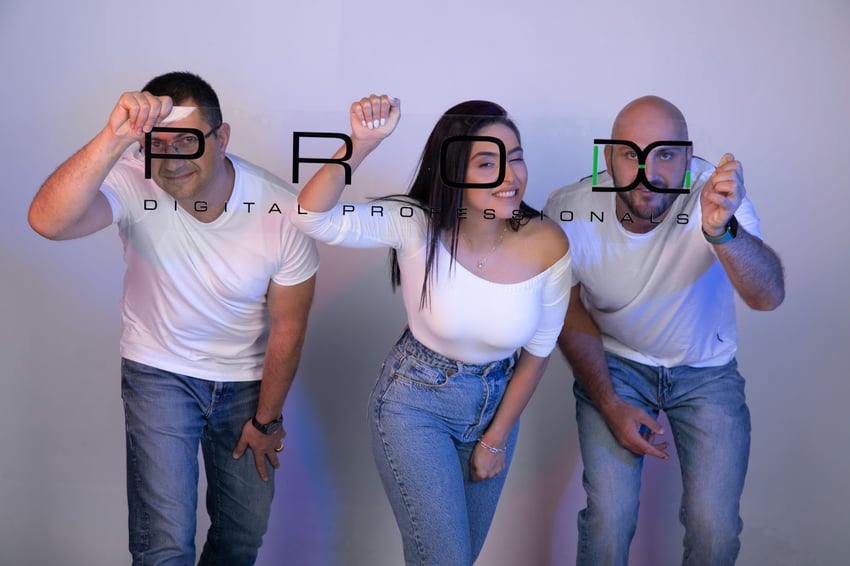 Tell us about what you've been up to! Has the business been growing?
Our company grows continuously and succeeds in all directions. It's not an easy way to develop a digital business due to very high competitiveness and the only way to have a chance to become successful is to have a strong motivation not to give up. And motivation comes from the idea that our services help newly started and small businesses get their desired results and achieve their business goals.
We have partners from all over the world and we expand our partnerships every month. This is a dynamic, emotional, and interesting journey that motivates us to go further. The main channel for customer acquisition is our website. Through that, we receive about 80% of our new leads. The other 20% of new clients come from direct sales.
Specializing in digital marketing we work hard on our own website optimization every day, especially in UI/UX direction. The important part of this process is research, analyzing our competition, user personas creation, and mapping the user experience. We continuously optimize our lead generation process and sales funnel. And what is important is that at the core of all our activities is the idea of creating a better experience for our current and potential clients.
Recently our main focus is on the creation of technologies and methods that will help them have a better experience and create long-term partnerships with us.
As I said, we are improving our core marketing and advertising channels, which has a direct impact on our website results. We continuously use paid advertising channels including Google ads, Microsoft ads & Taboola, spending monthly around $10,000-$12,000 on advertising.

The growth of the organization has a direct impact on the growth of the team and the addition of new employees, and in the last year, our team has grown from 30 to 43 employees.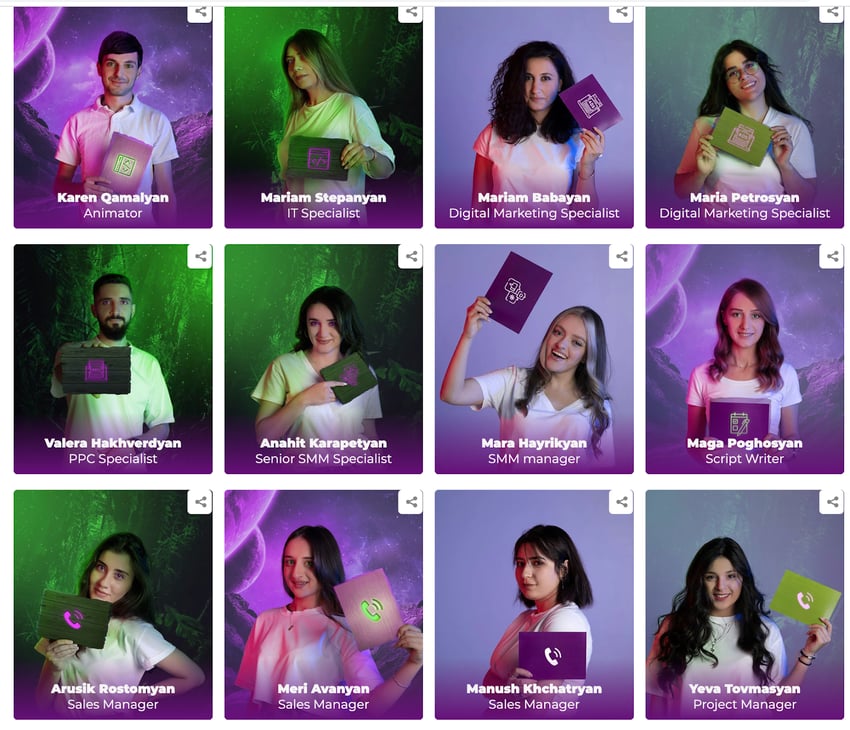 Last year was a period of rapid growth for our organization. And when you have a small team, the processes are simpler and the problems are easier to solve, but it is different when the organization has 43 employees.
One of the most important achievements for our company is that we became the official Google Partner last year. This means we have appropriate benefits like their reward program, exclusive webinars, etc., which allows us to provide high-quality services to our partners who use Paid Ads Services for their business growth.

What we do is evaluate both our time and the time of our partners and focus resources on delivering better quality. We do realize the importance of accelerating processes not only on the C-suite level but also on the management side; that is why time is the core value in the partnership.
Being exclusively client-oriented and working on creating value, our team has optimized channels to bridge the communication gap through quality customer service. We are close to our partners being available 24/7 using different platforms chosen by clients; Slack, Zoom, WhatsApp, Messenger, or any other channel.
By continuously improving all business processes, we still recognize customer service as the most crucial workforce component. To be always available for clients, assist and address their needs saving their time on communication and problem solving; is how we generate satisfaction and build trust. Our account management team is carefully selected and regularly accredited to provide the best possible support and gain customer satisfaction. The client-oriented solutions are created in all areas of cooperation, from project approval to reporting.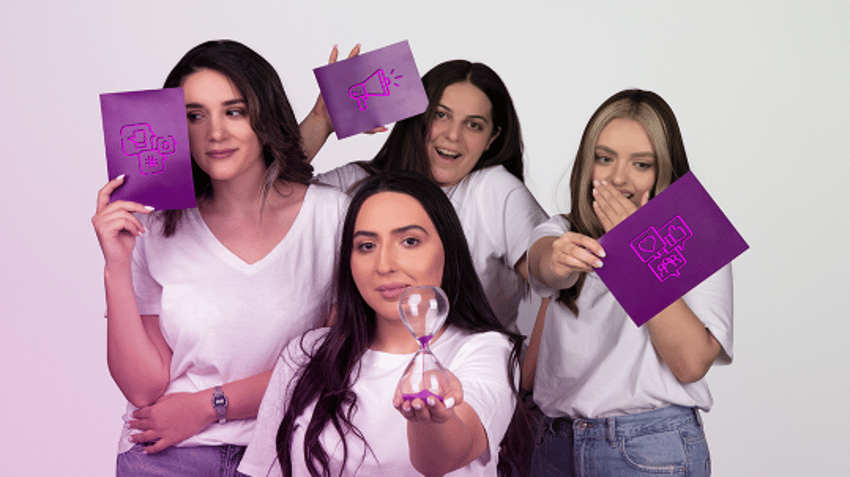 What have been your biggest lessons learned in the last year?
Last year was a period of rapid growth for our organization. And when you have a small team, the processes are simpler and the problems are easier to solve, but it is different when the organization has 43 employees. And the biggest lesson we have learned is to move from making a quick decision to a more balanced one and assessing the risks.
One of our effective decisions has been time management improvements across the organization. We have tried and found a number of methods of time management and personal task management, as working in an agency requires extra time management skills. The best method we found last year is the Eisenhower matrix, which allows our employees to build their tasks more efficiently.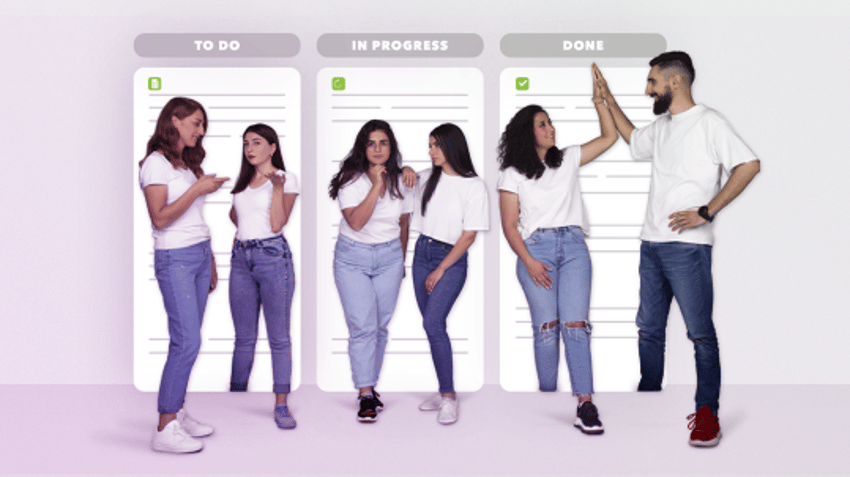 What's in the plans for the upcoming year, and the next 5 years?
We strive to provide full-service digital solutions to our clients. All plans are related to our services quality improvements and innovations in the digital field.
We work hard on our website optimization every day. The important part of this process is research, analyzing our competition, user personas creation, and mapping the user experience. We continuously optimize our lead generation process and sales funnel.
On the short-term goals, in addition to marketing and production services, we plan to open the programming direction as well. On the long-term goals, we have plans to create and develop our own digital solutions and tools to help businesses and other digital professionals in this field.
Have you read any good books in the last year?
I always try to develop my managemental skills and be up to date in all areas of business development, and unfortunately, there is not much time left to read books. Of the books I have read recently, I will point out 2 ones: That Will Never Work by Marc Randolph (about Netflix) and It's Not About The Coffee by Howard Behar (about Starbucks).
Reading books about different successful businesses inspires you not to give in to difficulties, develop a business around the idea, and create your own handwriting in the business. For professional growth in different areas, I recommend 42courses where you can find a variety of courses from UX design to Behavioral science.
Advice for other entrepreneurs who might be struggling to grow their business?
In my opinion, the key to the success of any business is to work with a customer-oriented approach, so I would recommend giving priority to the UX design of products & services. In addition, it is crucial to build a proper digital presence and an up-to-date website.
Are you looking to hire for certain positions right now?
Yes, you can get acquainted with our open vacancies here.
Where can we go to learn more?
-
Aida Vopyan, Founder of Prodigi
Want to start your own business?
Hey! 👋I'm Pat Walls, the founder of Starter Story.
We interview successful business owners and share the stories behind their business. By sharing these stories, we want to help you get started.
Interested in starting your own business? Join Starter Story Premium to get the greatest companion to starting and growing your business:
Connect + get advice from successful entrepreneurs
Step by step guides on how to start and grow
Exclusive and early access to the best case studies on the web
And much more!
PROMOTED
Did you know that brands using Klaviyo average a 95x ROI?
Email, SMS, and more — Klaviyo brings your marketing all together, fueling growth without burning through time and resources.
Deliver more relevant email and text messages — powered by your data. Klaviyo helps you turn one-time buyers into repeat customers with all the power of an enterprise solution and none of the complexity.
Join Brumate, Beardbrand, and the 265,000 other businesses using Klaviyo to grow their online sales.
Starter Story
Wanna see 52 business ideas you can start with less than $1,000?
Join our free weekly newsletter and get them right now.