Thank you Klaviyo for sponsoring Starter Story ❤️
Turn one-time buyers into repeat customers. Try the platform loved by 265,000 brands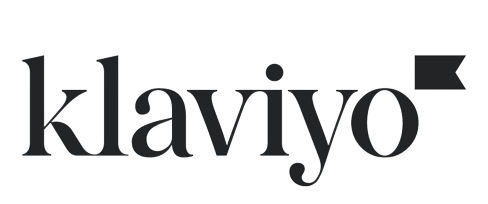 Phone Loops Update: How We Went From 0 To 600K Views On Pinterest In 6 Months
Start A Phone Case Business
This is a follow up story for Phone Loops. If you're interested in reading how they got started, published over 4 years ago, check it out here.
---
Hello again! Remind us who you are and what business you started.
My name is JP Brousseau, and I had enough of dropping my slippery phone, so I invented and patented a minimal phone grip compatible with any smartphone. I then founded Phone Loops, a mobile accessories e-commerce out of Canada mainly selling colorful phone straps to enhance anyone's mobile experience.
Since launching in 2014, millions of Loops have been sold in over 100 countries worldwide. We have proudly made Custom Branded Loops for small and medium-sized businesses that are looking for clever brand awareness, as well as for leading global brands such as Adobe, Caterpillar, Netflix, Disney, Shopify, Nivea, and eBay to name a few.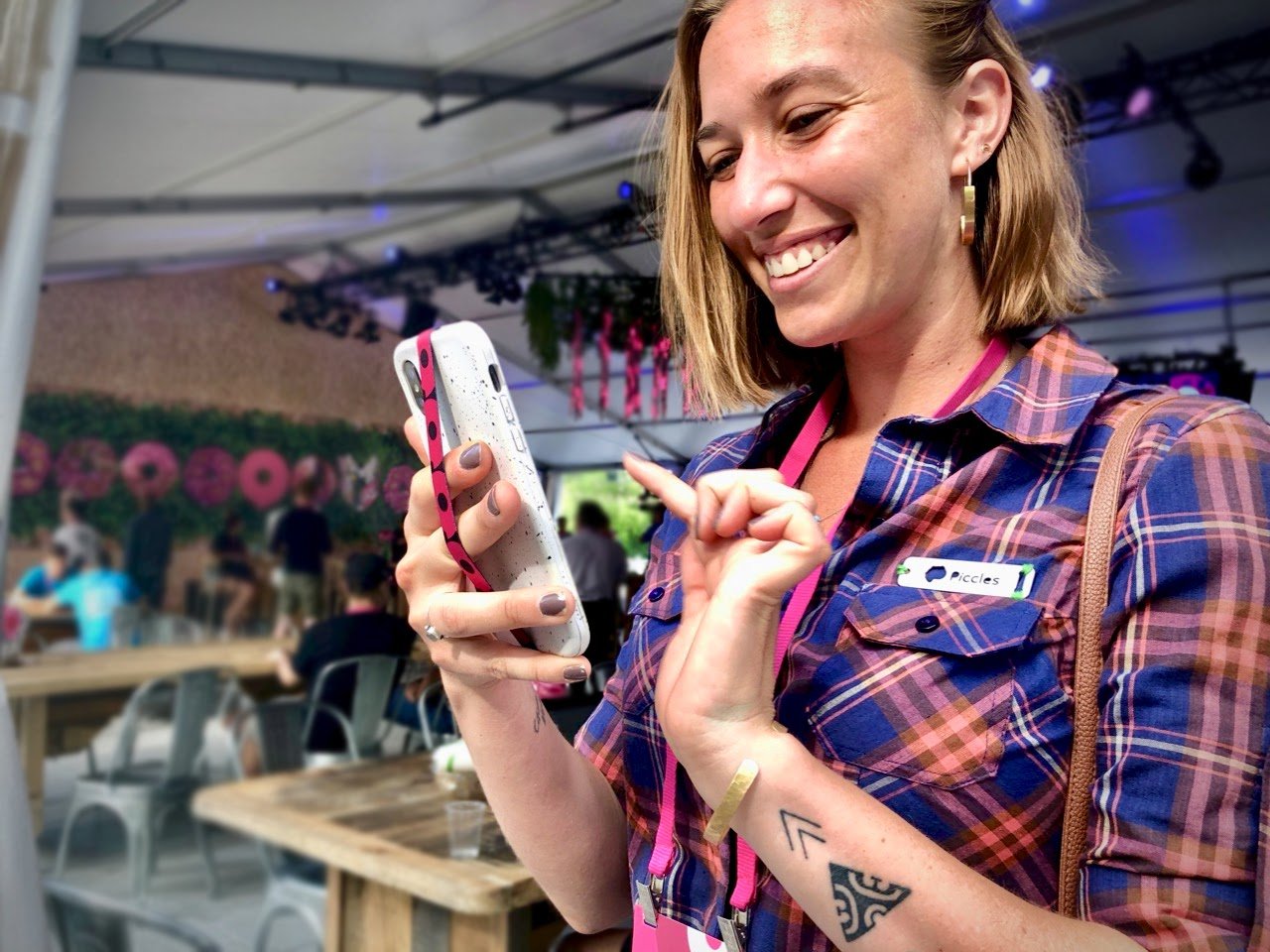 Tell us about what you've been up to! Has the business been growing?
As per many other businesses, the COVID-19 pandemic has tested our business, our products, and our resilience. While companies that operate only or significantly online have for the most part seen their profits remain the same or even increase, we've unsurprisingly experienced a steep decline in Custom Loop sales.
Make sure you got the basics right before anything else. Stay close to your foundations: Remember why you got into the business and the values that brought you there in the first place.
Custom Loops are great promotional items. However, during challenging times, businesses are focused on their overheads and staying afloat, so swag and giveaways become items of lesser concern, especially since there are no public gatherings, conferences, events to dispense these goodies. But it is slowly coming back.
There's a saying that goes "never waste a good crisis". So, we took that opportunity to review our business from the ground up, including our branding! Same name, new fresh logo.

First of all, we've completely revamped our website for a better shopping experience. Here are a few words of warning: while the effort was worthwhile, we didn't anticipate such a loss of "link juice" from the change in site mapping, while keeping the same phoneloops.com domain. It was a bit unsettling but thanks to our SEO expert we managed to re-steer traffic to our redesigned website. Fortunately, 1 out of 2 customers was already a returning one.
Here is another interesting statistic: in less than 6 months, we started from virtually zero on Pinterest to now having over 600k monthly views. I wish we had done this more seriously years ago. Here is a screenshot of our learning curve: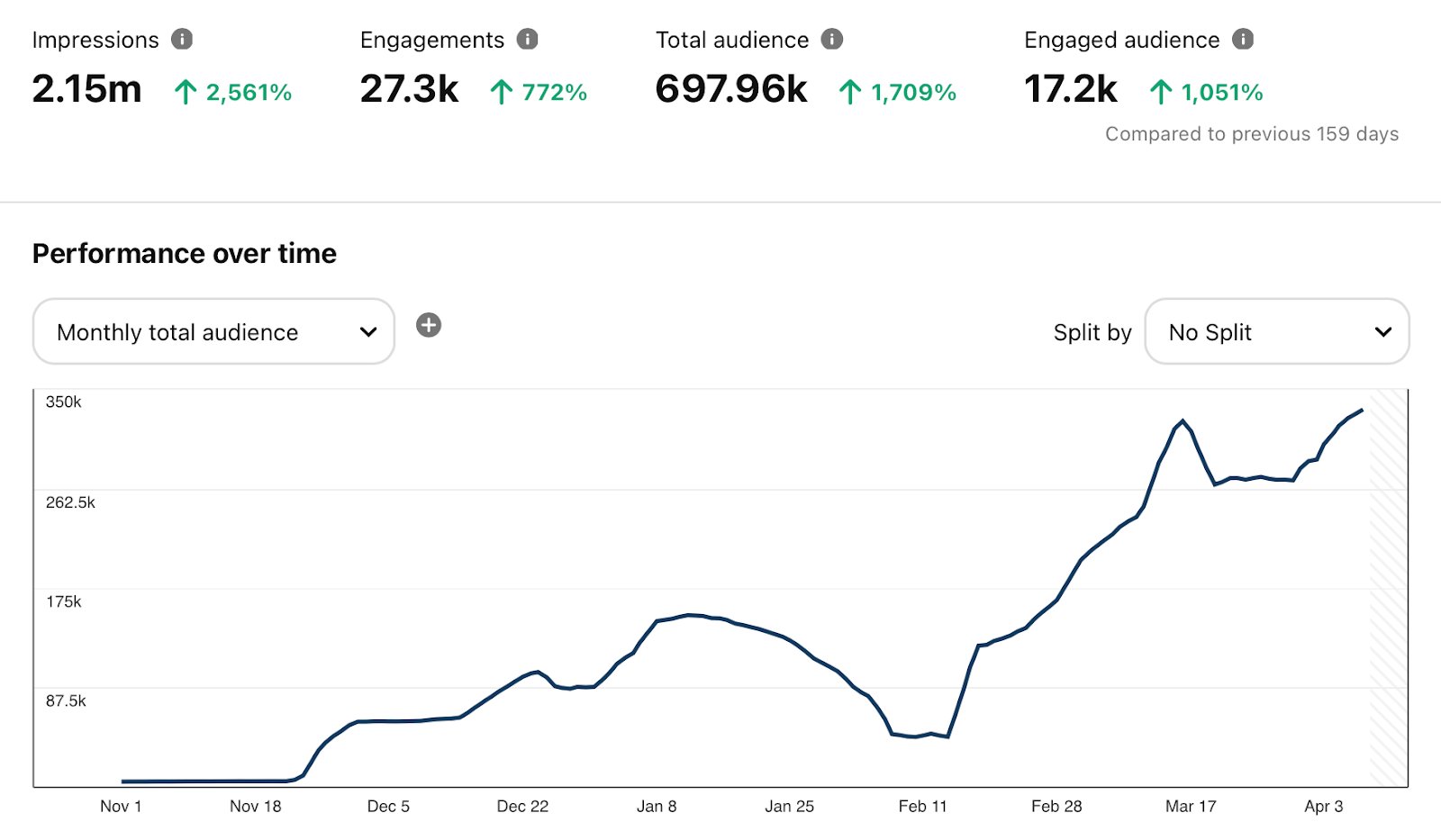 Due to client feedback, we started diversifying our offer to include screen protectors, wireless chargers, silicone cases, and charging cables as upsells. Many of them told us their Loop orders were part of a broader "protecting my phone" shopping spree, and so we were happy to oblige when they asked us to bring in more items for them to buy.
Speaking of client requests, at this very moment, in April 2021, we are launching our new Silicone Phone Straps and Modular Phone Sling on Kickstarter! We are very much excited about this!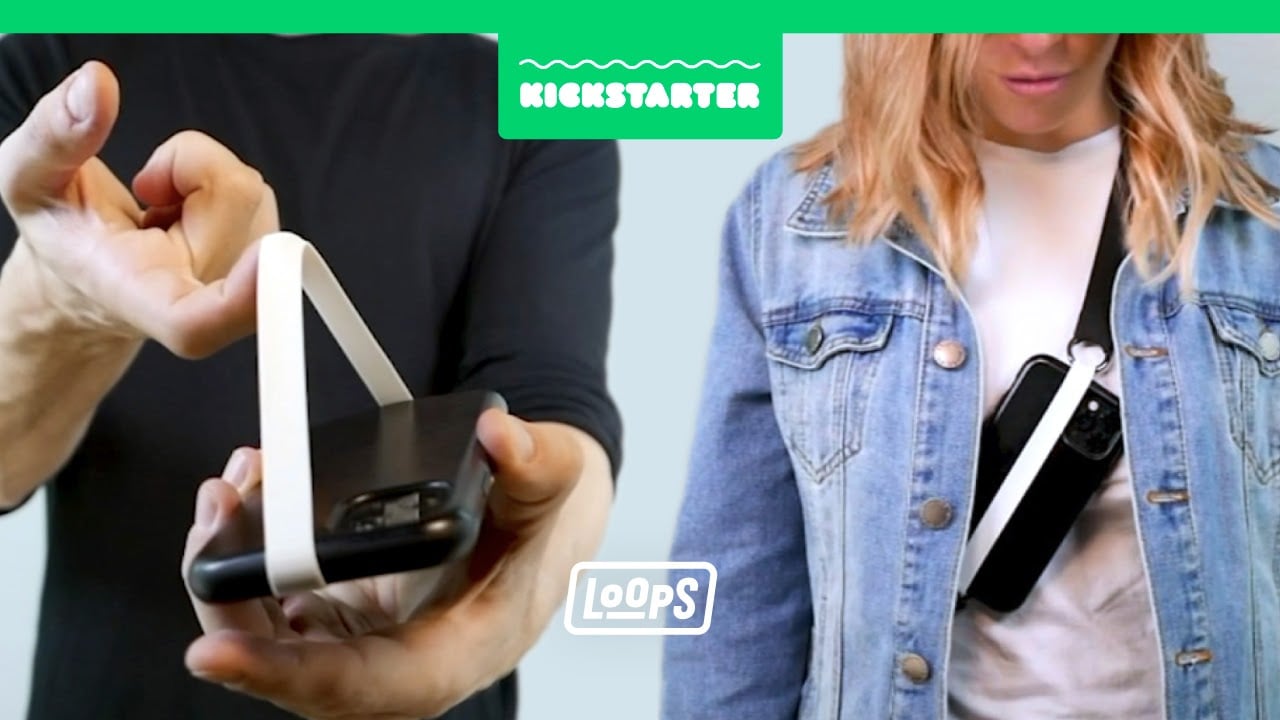 Our most popular phone grip will soon be available in easy-to-clean elastic silicone, for the most comfortable and flexible handhold. And following the latest trends in wearable tech, we are thrilled to soon release our new versatile crossbody sling to uplift any mobile game, safely and seamlessly.
We are very pleased with the feedback so far. Almost 1000 backers, and still 20 days to go. Crowdfunding is such a great way to validate projects and tune in with people's needs. I love the platform, the process, and the community. Go check it out!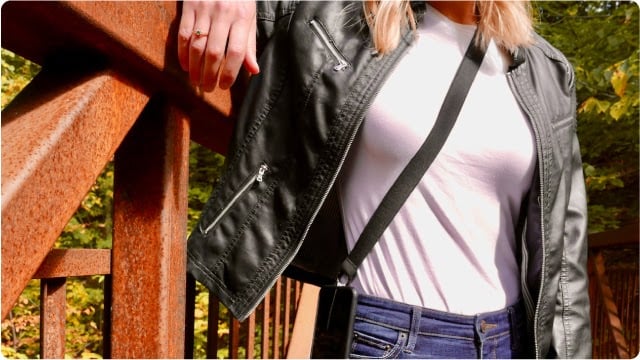 What have been your biggest lessons learned in the last year?
2020 has unquestionably shown us how fragile our structural system can be and pressure our societies. We have seen many businesses close around us which brought some concerns for us as well. But like in any difficult times in our lives, whether personal or professional, you have to give it all you got to make it work.
Now that we are in 2021, we look back this past year knowing that to survive in uncertain business times, one has to steer towards keeping focus, adapt and innovate. I've rounded up two business lessons that we've learned.
1) Don't take anything for granted, ever: Keep a watchful eye on things. What works today may not work tomorrow. Algorithms change, interests change… Things get worn out over time and require quick maintenance or replacement for your business to go on.
2) Keep low overhead: When times are good, it's tempting to expand and experiment. But it is important on the other hand to keep your costs low, avoid extravagant expenses or bozo explosions: the upkeep from that can slay you in a downturn. To survive the unforeseen, keep it lean and always keep some buffer, cashflow-wise. As telecommuters, we were peer-pressured by many to open stands in malls, join coworking spaces in the past, but we always preferred to improve our e-commerce instead. We always had a hunch that square footage was becoming a liability as e-commerce grew in importance in the last decade.
Have you read any good books in the last year?
I wish I was more of a bookworm, but I'm an avid Podcastivore. Podcasts such as Masters of Scale with Reid Hoffman, Dare to be Legendary by Blake Pinsker, Shopify Master or the Tim Ferriss Show always bring interesting insights and inspiration for businesses.
And since I'm from Quebec, I'm a big fan of our french podcasts such as Parlons Conversions, Jay Du Temple Discute, Sans Filtre, Avec's son Sam Breton. I consume a lot of Educational YouTube content about technology, electric cars, consumer products, innovation, and 3D printing.
Advice for other entrepreneurs who might be struggling to grow their business?
Focus — Don't divert from your core: Most businesses fail, and you're lucky to find one thing that works. That's your core. It's yours. Take care of it. The pandemic is the ultimate distraction test, the ultimate test of will. If you start to listen to everyone and try to be everything to everyone, you'll dilute your company's focus, energy, and in the end, the whole venture. We have seen many businesses that tried to do too many things when times were good, that left their core behind and they went belly-up. Just look at what happened to WeWork.
Back to basics — Rightfully execute the fundamentals of your business. "Back to basics guys!" I got this one from volleyball coach Glenn Hoag. Make sure you got the basics right before anything else. Stay close to your foundations: Remember why you got into the business and the values that brought you there in the first place.
"Back to basics!"
In our case, our return to Kickstarter, to bring in new customers and treat our loyal fans while innovating has been rejuvenating, to say the least. Necessity is the mother of innovation, and innovation brings value.
Are you looking to hire for certain positions right now?
We are always looking for talented people at Phone Loops. Here are a few positions:
Sales Forces: Retail, B2B.
Marketing: paid media, newsletter, sms, etc.
OBM: Shopify online business manager.
Where can we go to learn more?
If you have any questions or comments, drop a comment below!
-
JP Brousseau, Founder of Phone Loops
Phone Loops has provided an update on their business!
3 months ago, we followed up with Phone Loops to see how they've been doing since we published this article.
About 2 years ago, we followed up with Phone Loops to see how they've been doing since we published this article.
Discover the best strategies of successful business owners
Join our newsletter and receive our handcrafted recap with the best insights shared by founders in Starter Story each week.
Useful, convenient, and free:
PROMOTED
Did you know that brands using Klaviyo average a 95x ROI?
Email, SMS, and more — Klaviyo brings your marketing all together, fueling growth without burning through time and resources.
Deliver more relevant email and text messages — powered by your data. Klaviyo helps you turn one-time buyers into repeat customers with all the power of an enterprise solution and none of the complexity.
Join Brumate, Beardbrand, and the 265,000 other businesses using Klaviyo to grow their online sales.
Starter Story
Wanna see 52 business ideas you can start with less than $1,000?
Join our free weekly newsletter and get them right now.