Thank you Klaviyo for sponsoring Starter Story ❤️
Turn one-time buyers into repeat customers. Try the platform loved by 265,000 brands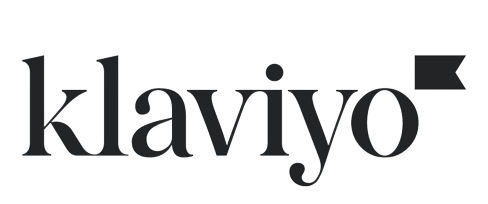 Going From A Startup To A Fully-Fledged Business
Start A Phone Case Business
This is a follow up story for Phone Loops. If you're interested in reading how they got started, published over 4 years ago, check it out here.
---
Hello again! Remind us who you are and what business you started.
Hi, my name is Jean-Philippe Brousseau, I'm a 34-year-old entrepreneur from Canada. I'm the founder and owner of phoneloops.com — our online shop sells universal smartphone straps that provide a secure yet relaxed grip on any mobile device, in a fashionable way. We mainly sell through Shopify and Amazon, offering both direct-to-consumer phone accessories and custom promotional swag for businesses.
Our top seller is the Ninja Loop Phone Grip, which is designed to seamlessly secure your phone on your fingers — helping you to avoid hundreds of dollars in phone repairs and allowing a smooth one-handed grip on your phone.
We've been in business since 2014 after a successful Kickstarter campaign, and we've grown exponentially every year since. As of 2020, we've sold millions of Loops in over 100 countries and partnered with great brands for Custom Loops, such as Microsoft, Adobe, The New York Times, L'Oréal, Caterpillar, Airbnb, Netflix, and Disney just to name a few.
Tell us about what you've been up to! Has the business been growing?
Our business has been going well! We can safely say that as of 2020, we no longer think of ourselves as a startup but as a fully-fledged business - however, this doesn't stop us from reviewing and improving our foundations.
Being your own boss is great, but it may lead to chaos. Open-endedness can lead to freedom of choice, but in limitless fashion, it can truly be dangerous.
For instance, we had been mulling the idea of plastic-free packaging for a while now and we had begun some drafts. Last year, there was a tip in public opinion that indicated companies should do everything in their power to reduce the volume of single-use plastics. It gave us the green light to move ahead full speed on this project, and believe it or not, it's a lot of research and development, compromising between function, design, supply cost, retail features, dimensions, and shipping weight. After about six months of work, we premiered our plastic-free packaging this fall and it has received great feedback from consumers.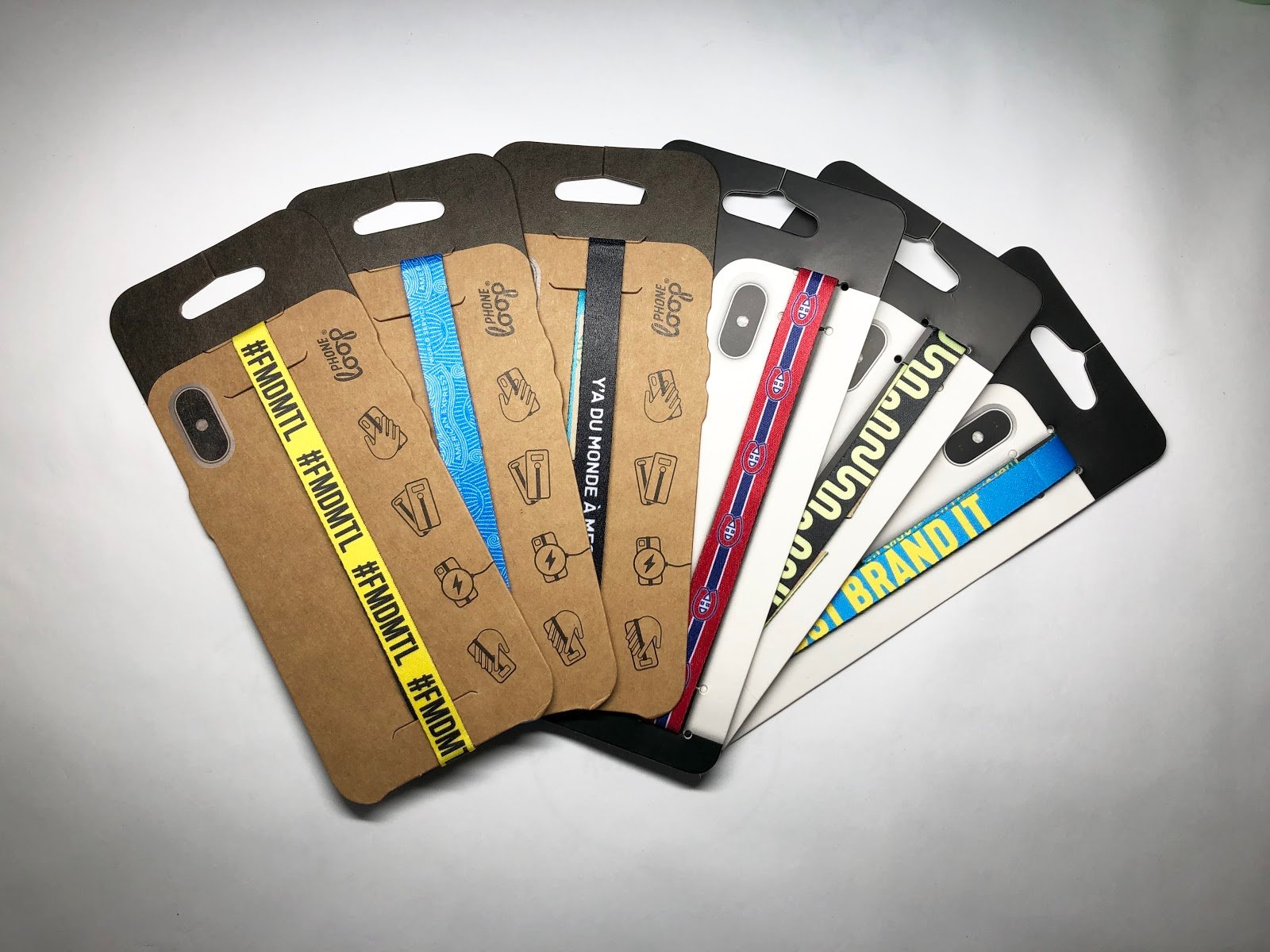 With our increasing share of the American market, we decided we needed to increase the speed of delivery for US-bound orders. We are lucky our warehouse has developed a great system that allowed us to properly dock our operations with USPS and our delivery times now match our Canadian timetables. Our American fans let us know they were quite happy with that change.
We are also seeing increasing interest for Loops out of the UK, France, and Germany, with increasing hits in hub cities like Paris and London. Some of our supporters offered us their expertise on their lay of the land business-wise and gave us tremendous insight into the intricacies of selling a new product in Europe. You'd be surprised to hear how different the approach can be versus a North American strategy.
We have continued to develop great relationships with international brands in the last year, including Microsoft, Caterpillar, Netflix, Nivea and L'Oréal for instance. Sports teams are increasingly paying attention to our products: we've secured great partnerships in the past year with the Montreal Canadiens in the NHL and Amiens SC in France's Ligue 1. We continue to work with schools, SMEs, NGOs and festivals all over Canada and the US. Our product awareness and acceptance have finally gotten us our first monster order of 125,000 custom Loops last year.
At this point, we know our product and our market well and our team's veterans have thoroughly mapped out their work processes to outsource some established tasked to freelancers, in order to have more time and resources available to devote to business and product development - we have been working on new goodies for some time and hopefully, you'll get to see them later this year.
As for online marketing, our best returns on investment have been through nano-influencers. We have onboarded thousands of social influencers in the last year, with our in house built machine.
For Custom Loops, our best marketing strategies are still word-of-mouth and our products themselves. We have landed awesome partnerships more than once with big brands simply due to a marketing team member on our future clients' end having one of our retail Loops on their mobile that piqued the attention of a senior marketing manager or director. It definitely allows for fun notes to start a conversation with selective businesses.
What have been your biggest lessons learned in the last year?
With a lot of growth come to a lot of lessons. We've certainly had our share in the past year.
We secured major wins in 2018 and we were keen on reinvesting some of those earnings in external labor and expertise - we needed help to accelerate our growth in key markets. We thought this could be done with the help of reputable contractors and businesses who sold us on their marketing knowledge and expertise.
We needed key pushes and wins to help us break through the next threshold. That meant gaining a new critical mass of consumers. Unfortunately, the overpromising and under-delivering incurred significant losses for us and didn't deliver that mass we were looking for.
We are certainly warning startups against pay-to-play schemes and aggressive pushes for upsells branded as awareness value rather than actual ROI.
Advertising is going through major changes. You could even call it a crisis. Traditional PR marketing won't pay off unless you are a big brand like Apple or Mercedes. Even with tools and strategies developed 5-10 years ago it's now very difficult if not impossible to cut through the noise and clutter for smaller brands like us.
True success, the real achievement is earned through hard work, dedication, focus, and consistency. It simply can't be bought. Anyone offering an easy win or quick hack is likely strongly exaggerating their capacities, if not outright lying to you.
Shipping is quickly becoming our most important battlefield this year. Last Holiday season, we encountered a major logistical issue with our shipper which resulted in a lot of lost or late orders - we have already reviewed and improved the speed of deliveries but we are looking into further changes. Amazon Prime is certainly altering expectations with regards to shipping and we have to follow suit.
What's in the plans for the upcoming year, and the next 5 years?
We have to continue growing our share of the Canadian and US market. As far as mobile grips go, we're still the underdog, but if you crunch the numbers, our team and products punch way above their weight. We have to find new and creative ways to leverage that unique versatility. We know we're holding something great, and we hear great feedback from customers, both on the retail and custom corporate sides, who have switched to Loops after using competitor products like PopSockets, and they're not looking back...
Another big theme that seems to be developing for us this year is adaptability. We're building contingency measures and systems to adapt to potential economic downturns, like the one we may be facing as of this spring 2020. Mapping out and automating our e-commerce functions as much as possible in order to get our staff and consultants working on as many creative and value-added projects as possible: that's how you prevent going stale over the years and build a great brand that isn't a one-trick pony.
Have you read any good books in the last year?
Jordan Peterson's podcast is a big favorite of our team. His thoughts and ideas really help us make sense of what's going on with the world right now. The points he constantly hammers are: aim to do what is meaningful, not convenient - and take responsibility for yourself, your actions, your surroundings and your world. His book 12 Rules For Life really made his points eloquently.
Ray Dalio's Principles* *is a true philosophical and practical toolkit for entrepreneurs. He shares awesome ideas and maps out interesting models to manage a business. The point he makes about the credibility of people really struck home with us, especially with regards to the "trigger list" we discussed in our last Shopify Masters podcast.
Mark Manson's Everything is Fucked, the sequel to The Subtle Art of Not Giving a Fuck* *offers accessible insight and musings about what can be done about restoring hope in a time where hopelessness in en vogue, starting with oneself. It's truly a pleasant yet harsh, no-nonsense yet counterintuitive pageturner that draws inspiration from the author's life, from philosophers, from history and from pop culture.
Advice for other entrepreneurs who might be struggling to grow their business?
As one's business grows and evolves, it's important for owners to develop good habits with regards to what you could call life hygiene.
Being your own boss is great, but it may lead to chaos. Open-endedness can lead to freedom of choice, but in limitless fashion it can truly be dangerous.
Last fall, I worked ungodly amounts to make the plastic-free packaging transition happen in time for the 2019 Holidays. I've spent countless hours trying to optimize and refine a piece of cardboard with different suppliers. It led to unstructured time management on my end and getting back to a sane beat has been very hard.
You can imagine what "bigger" tasks can demand out of a CEO, so it's important to put in place and maintain a clear schedule, good habits, to focus and to avoid multitasking.
Remember, entrepreneurship is a marathon, not a race.
Are you looking to hire for certain positions right now?
We certainly are looking for freelancer types who have expertise in graphic design, in lead generation for corporate Custom Loop sales, in e-commerce, in email marketing, in customer service, in social media management as well as in content creation. Show us what you've got!
Where can we go to learn more?
-
JP Brousseau, Founder of Phone Loops
Phone Loops has provided an update on their business!
3 months ago, we followed up with Phone Loops to see how they've been doing since we published this article.
About 1 year ago, we followed up with Phone Loops to see how they've been doing since we published this article.
Discover the best strategies of successful business owners
Join our newsletter and receive our handcrafted recap with the best insights shared by founders in Starter Story each week.
Useful, convenient, and free:
PROMOTED
Did you know that brands using Klaviyo average a 95x ROI?
Email, SMS, and more — Klaviyo brings your marketing all together, fueling growth without burning through time and resources.
Deliver more relevant email and text messages — powered by your data. Klaviyo helps you turn one-time buyers into repeat customers with all the power of an enterprise solution and none of the complexity.
Join Brumate, Beardbrand, and the 265,000 other businesses using Klaviyo to grow their online sales.
Starter Story
Wanna see 52 business ideas you can start with less than $1,000?
Join our free weekly newsletter and get them right now.