Thank you Klaviyo for sponsoring Starter Story ❤️
Turn one-time buyers into repeat customers. Try the platform loved by 265,000 brands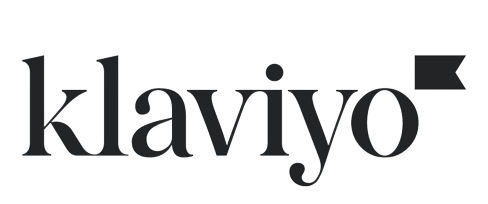 On Launching An Mac App Subscription Service To Millions Of Users
Hi! I am Oleksandr Kosovan, Founder, and CEO of MacPaw, the Ukraine-based developer of such macOS and iOS apps as CleanMyMac, Gemini, Setapp, and others. In total, MacPaw has over 10 products and more than 30 million users worldwide. Every fifth Mac on Earth has at least one app by MacPaw.
One of MacPaw's flagship products is Setapp, the first app subscription service for macOS and iOS. It is a productivity platform with 220+ tools and it helps organize your work with a curated collection of apps and a personalized app recommendation system. At Setapp, we're providing users with a different approach to productivity, when they think about the tasks that need doing, not apps to get the job done.
Launched in 2017, in four years, Setapp has grown from 40 apps into a productivity platform, helping millions of users around the world stay efficient in their daily work.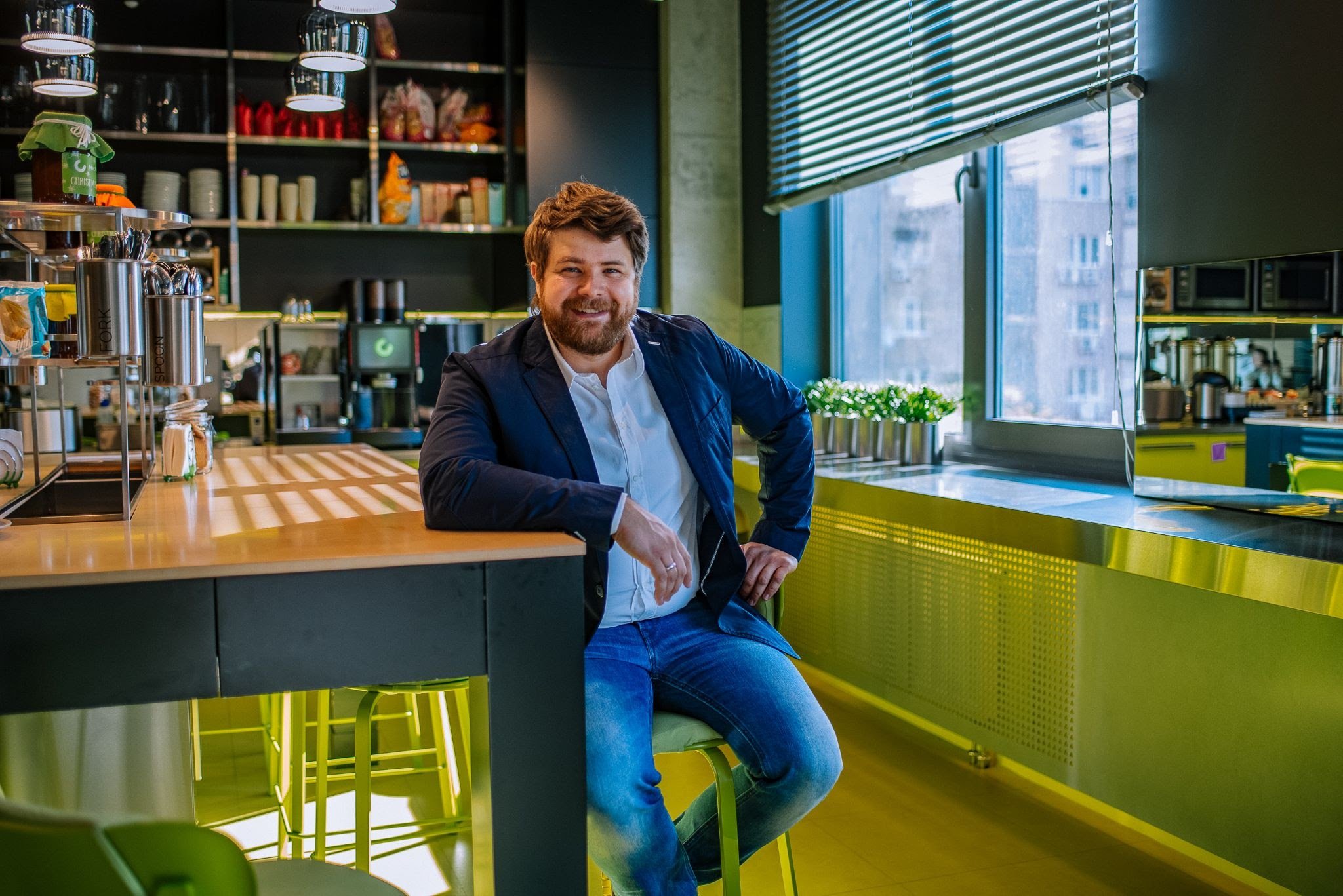 What's your backstory and how did you get into entrepreneurship?
My entrepreneurship journey started from a passion for coding. Being in school, I used to spend sleepless nights on the computer and became an advanced programmer. For one of the school projects, I built software that helped a local medical clinic analyze data on different diseases. And it helped me enter Kyiv Polytechnic Institute at the age of 16.
Always understand the problem you're trying to solve. And who you're going to solve it for. You don't necessarily need to have pills to all the pains of your audience. But you need to understand those pains for your product growth.
As a student, I had been dreaming of getting a new iMac G4 but did not have enough savings for such a purchase. Besides, it was 2004 and Macs used to be quite uncommon in Ukraine, the majority used Windows. At that time, my salary as a system administrator was only $150, and I could barely afford the keyboard as it was more than my monthly salary. However, I saved up, bought it, and eventually convinced my family to help me buy a Mac PowerBook as well.
With this purchase, I became one of the first students in the university to take notes on the computer while others were writing on paper. Though the university used to work with Windows apps, so I had to reprogram the apps I needed for my Mac. In the fifth year of university, I wanted my Mac to work smoothly and came up with the idea of CleanMyMac, the company's first and one of the flagship products. The success of CleanMyMac helped bootstrap MacPaw and paved the way for the development of other products, including Setapp.
Take us through your entrepreneurial journey. How did you go from day 1 to today?
In 2008, after university, my friends and I founded MacPaw and started actively bootstrapping. We really wanted to build a useful product for Mac users, like myself. And our focus was on CleanMyMac development with attention to detail and quality. Since 2008, MacPaw team has already released over 10 products, including Setapp which became a revolutionary model of app subscription service. Gained reputation in the Mac application market, helped us launch a new product, and invited the first vendors to Setapp. Around this time, there was one French startup with a similar idea. But they had to close down quite soon because they could not attract a critical number of applications to start.
We started working on Setapp in May 2016 in just one month after the original idea was born and launched publicly half a year later. Setapp found solutions to the problems of both: users and developers. For users, our product became a list of tools with one general subscription, without in-app purchases, or advertising which was already quite annoying. And for developers, Setapp became an alternative platform for distribution, which means earnings.
We didn't have any model to follow, and we had to learn almost everything on the go. Together with our product, we were solving the Chicken or the egg problem: users wanted more apps, while vendors were ready to join Setapp when it would have more users. Besides, the app subscription model was a brand new thing. People got used to listening to music or watching movies by subscription. But how would you use a subscription-based app? We literally jumped to the new market.
Today, Setapp provides users the value beyond the list of apps. It offers solutions for every task, predicts what users need and want, providing a better workflow, one that's more connected to their goals.
We are on a mission to help users get more done and change the productivity approach. And it became a good practice for us to conduct user interviews quarterly. Close communication with customers helps us to keep on improving the product.
How are you doing today and what does the future look like?
Setapp doesn't have geographical limits, our goal is to build a global product. Step by step, Setapp localizes for different countries and languages. Today, our product is being used the most in the United States, United Kingdom, Germany, Australia, Canada, France, China, Taiwan, Brazil, Netherlands, Japan, and Spain.
Our intention for the next couple of years is to build an experience for broad audiences, not only for the tech industry or geeks. We want to help our customers think about tasks, not apps; be quick and efficient with things they need to get done. So that, let's say, teachers would benefit from Setapp and boost their productivity.
Being on a mission to boost productivity, we've also introduced Setapp for Teams, where you can add new members just in 2 clicks. No license purchases or long signups. As a result, your teammates will get pro apps for their daily tasks at a fixed monthly fee for a suite of 220+ tools. And you can save up for something that really matters to your team.
Also, from the developer's side, Setapp shares revenue with developers based on how often customers use a particular application. This offers developers a steady revenue stream, even if their app typically doesn't offer subscription model pricing.
Through starting the business, have you learned anything particularly helpful or advantageous?
Through my entrepreneurship journey, I learned that acting fast is the key. MacPaw's story started in my university dorm room, and I did not have enough knowledge about marketing or product strategy. That knowledge came later, with some mistakes made. It was real learning by doing. Because you don't need to wait for some superficial state of being ready.
Another good habit I've learned is to always understand the problem you're trying to solve. And who you're going to solve it for. You don't necessarily need to have pills to all the pains of your audience. But you need to understand those pains for your product growth.
What platform/tools do you use for your business?
At Setapp we are building a productivity tool. And as a business, we have a lot of different functions that require a broad number of tools. We do the same thing with our internal instruments as with the product itself — pick up the most iconic product in the niche that would help us avoid the hustle. We use Slack for communications, Zoom for calls, Jira for tasks management, and 1Password as a password manager.
Speaking about Setapp instruments, our team uses CleanShot, Bartender, Meeter, PixelSnap the most.
What have been the most influential books, podcasts, or other resources?
Sometimes other people's backgrounds can become the best book in your life. For example, I was inspired by Steve Jobs. He used his passion for technology to make our world a better place. His drive for what he is creating and technological vision are qualities I admire. Driven by Steve Jobs' vision for better and simpler products, I was able to implement this concept in MacPaw products development.
Advice for other entrepreneurs who want to get started or are just starting?
At the beginning of our journey, we used to jump into idea development and implementation without proper market research. We tried to make a perfect product but in fact, did not interact with real users. In the end, we built the wrong solutions but also had to close several projects. When you do not have enough experience, you can't really avoid such mistakes.
When you read tech media, it might make an impression that everyone raises investments very quickly. It can be distracting for a young entrepreneur. The reality says, products always have a big background story before their first investments. Make sure you're focused on what you're building first.
Keep your product simple and with a nice design. Users interacting with your product for the first time will decide on a purchase based on how your product looks and judge it by how it feels.
Are you looking to hire for certain positions right now?
Our PMM - Yaroslav Stepanenko - is being promoted and we are looking for someone to take the position of Senior Product Marketing Manager at Setapp. Someone who will work at the intersection of product development and marketing to orchestrate high-impact product and features launches.
Yaroslav spent 6 years with MacPaw, and during the last 5 years, he has been managing product marketing at Setapp. And we found out that it's quite hard to find a worthy replacement for the role.
So we came up with some extraordinary ways of promoting the job position. Our marketing team works with a popular YouTube blogger for their acquisition goals and they got hit with the idea of him rapping the job position. Check it out:
You can check out the details with the video below and apply with the link.
Where can we go to learn more?
Check out our Setapp blog for some cool tips on Mac experiences and productivity increase. There's a lot of useful tricks that later might save your time.
Besides, our team is launching Setapp Stories, a digest of stories that busy people across the web can enjoy with their morning cup of coffee. Setapp Stories fits the most notable news across the week and shares them in a fun, relatable manner for you to stay in touch with what's happening in the world. So that you can think about the news, not the media.
Follow us on social media, we post interesting updates there;
-
Oleksandr Kosovan, Founder of Setapp
Discover the best strategies of successful business owners
Join our newsletter and receive our handcrafted recap with the best insights shared by founders in Starter Story each week.
Useful, convenient, and free:
PROMOTED
Did you know that brands using Klaviyo average a 95x ROI?
Email, SMS, and more — Klaviyo brings your marketing all together, fueling growth without burning through time and resources.
Deliver more relevant email and text messages — powered by your data. Klaviyo helps you turn one-time buyers into repeat customers with all the power of an enterprise solution and none of the complexity.
Join Brumate, Beardbrand, and the 265,000 other businesses using Klaviyo to grow their online sales.
Starter Story
Wanna see 52 business ideas you can start with less than $1,000?
Join our free weekly newsletter and get them right now.