How I Reached $5M In Total Revenue As A Solo Founder [Update]
•
Published: September 19th, 2022
This is a follow up story for Making Sense of Cents. If you're interested in reading how they got started, published over 2 years ago, check it out here.
---
Hello again! Remind us who you are and what business you started.
Hello! My name is Michelle Schroeder-Gardner, and I run Making Sense of Cents, a personal finance website that helps readers earn more, save more, and live more.
I also run Making Sense of Affiliate Marketing, an online course that teaches bloggers how to make affiliate income.
You can find my two past Starter Stories at:
I travel full-time, currently by sailboat. We have been living on our sailboat for over 4 years now. Before this, we traveled full-time in an RV for several years. I now have a 7-month-old baby too!
I created my finance blog Making Sense of Cents back in 2011, completely as a hobby. I did not know that blogs could make money, how they made money, or even really what a blog was.
I started it just for myself so that I could talk about my personal finance journey and talk to others who were interested in personal finance as well. Two years after I started my blog, I decided to leave my job as an analyst to blog full-time.
I now have over 9,000 students in my Making Sense of Affiliate Marketing course. I have made over $5,000,000 from Making Sense of Cents and Making Sense of Affiliate Marketing over the years.
Much of it is profit, as my expenses are very low as I am the only full-time worker at my business. I also have a virtual assistant and an editor.
If you are interested in starting a blog, I also have a free How To Start a Blog course that you can find here. I also have a free ebook about Affiliate Marketing Tips For Bloggers.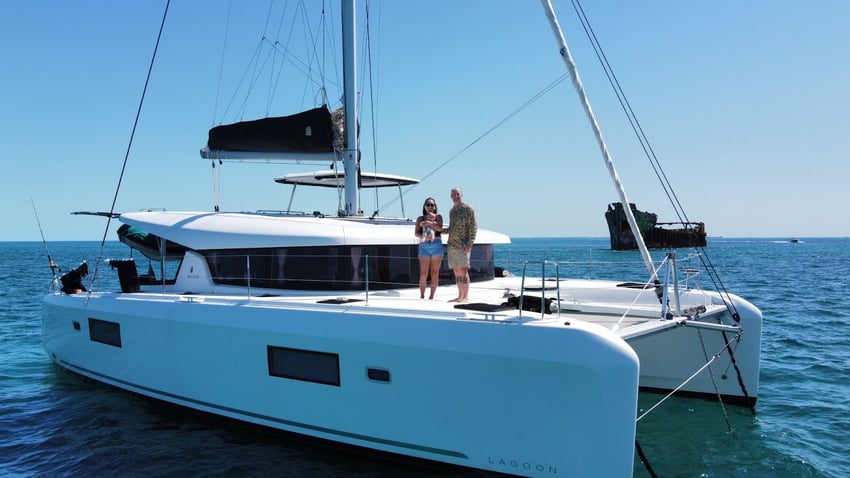 Tell us about what you've been up to. Has the business been growing?
A lot has changed since the last time I took part in an interview here.
I have saved enough to retire whenever I'd like and continue to travel whenever I'd like. Due to that, I have slightly changed my business income model so that I can focus more on life outside of work and work less.
I have shifted my business over the past couple of years in order to focus more on passive income streams. This means that I have dropped or lowered some of my commitments to business tasks that aren't as passive. This way, I can work fewer hours but still earn a good income.
I am now working around 10 hours a week. Sometimes less, sometimes more.
We have enough saved to retire whenever we'd like, and I'm ready to move on to focusing more on my day-to-day life, raising a child, and being happy.
Lately, I am mainly just writing new content (I publish a new blog post once a week), replying to reader emails, and seeing what I can do to grow Making Sense of Cents.
I was recently featured on CNBC, which brought hundreds of thousands of readers to my blog. You can read my feature at This 33-year-old mom makes $760,000 a year in passive income—and lives on a sailboat: 'I work just 10 hours a week'. It was actually the top trending article for several weeks on CNBC too!
I was also recently featured on Business Insider which you can find at I only work 10 hours a week and made $4 million in revenue over the last 5 years. Here's how I built multiple income streams and reached financial freedom.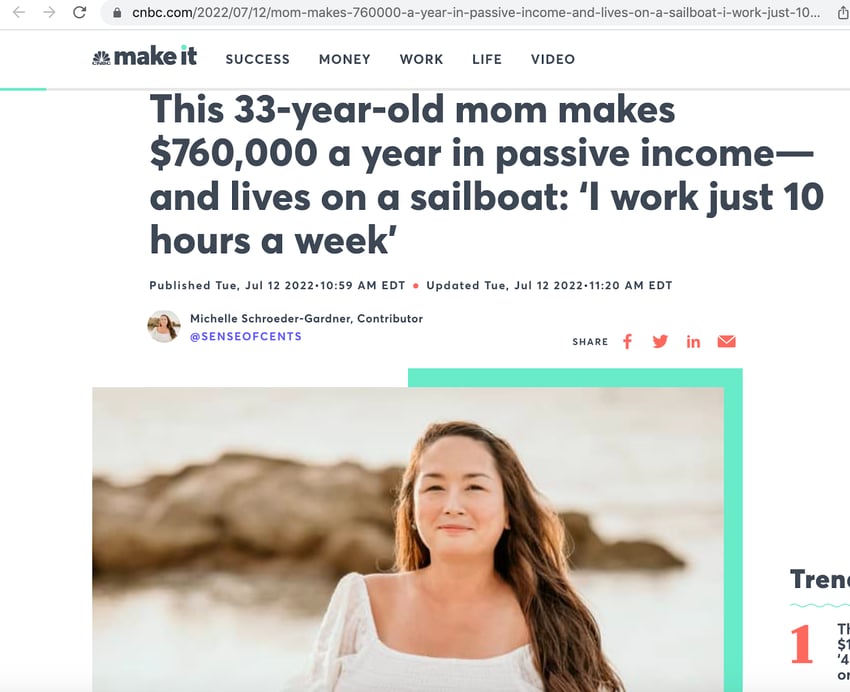 What have been your biggest challenges in the last year?
I had a really nauseous pregnancy in 2021 (where I couldn't even open up my laptop to work), and I now have a 7-month-old baby, so this has added a whole new dynamic when it comes to running a business in the last year.
I wouldn't say it's necessarily a challenge, because I do love my baby girl and my new life. But, there are more things to think about, and I have a little less time for work. This is why I'm focusing more on growing my passive income streams instead of work that needs me right then and there.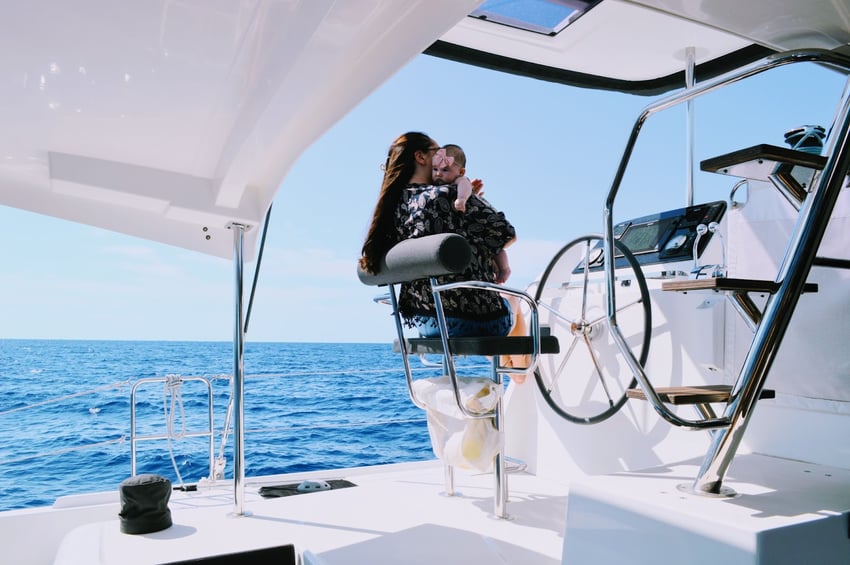 What have been your biggest lessons learned in the last year?
Earning passive income is so very important to me. I worked 100-hour work weeks for years, and I think I am past that now. We have enough saved to retire whenever we'd like, and I'm ready to move on to focusing more on my day-to-day life, raising a child, and being happy.
Due to this, I am going to focus more on improving the SEO on my blog so that I can continue to bring traffic to Making Sense of Cents to older blog posts that contain affiliate links.
This will then allow me to earn income while I am sleeping, out on a hike with my family, or something else.
What's in the plans for the upcoming year, and the next 5 years?
My future plans for Making Sense of Cents are to continue to grow my blog's income and readership. My main goal for the year is to focus on SEO, as I know I have some great blog posts that I can improve on and get traffic to.
Other than that, though, I am not really doing too much other than what I am normally doing. I am very happy with my business, and I have a busy life outside of work now too.
Advice for other entrepreneurs who might be struggling to grow their business?
If you are struggling to grow your business, do not give up! So many people quit their business within the first year, and that is usually not enough time to know if something is going to work.
Yes, you may have to find a day job if you no longer have one in order to pay your bills. In fact, I usually recommend building your business on the side of your day job if you have the option to. This is because you will still have the reliability and stability of a full-time day job to pay your bills. This can help lower any financial stress that you have.
My other tip would be to continue to learn. If your business is struggling to grow, then there may be something that you are missing. Perhaps your website isn't as user-friendly as you think it is, or maybe you're missing something important when it comes to Pinterest or SEO. You may have to take a course on the specific subject, network with bloggers a little more closely (in order to hear their best tips!), and more.
There are always new things to learn, and maybe you need to find a way to put your own personal touch on it as well.
Where can we go to learn more?
If you have any questions or comments, drop a comment below!
-
Michelle Schroeder-Gardner, Founder of Making Sense of Cents
Making Sense of Cents has provided an update on their business!
Almost 2 years ago, we followed up with Making Sense of Cents to see how they've been doing since we published this article.
Want to find more ideas that make money?
Hey! 👋 I'm Pat Walls, the founder of Starter Story.
Get our 5-minute email newsletter packed with business ideas and money-making opportunities, backed by real-life case studies.