Thank you Klaviyo for sponsoring Starter Story ❤️
Turn one-time buyers into repeat customers. Try the platform loved by 265,000 brands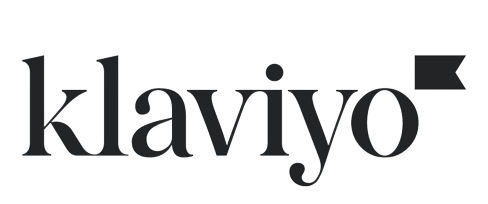 I Grew My Side Hustle To A $12M/Year Business [Candle & Soap Making Supplies]
Hello! Who are you and what business did you start?
I'm Nicky Story, I'm 30 years old and went from having a side hustle business in my garage to a multi-million-pound business empire! I am the CEO of Supplies For Candles, The Soap Kitchen and Glassprints Ltd – this b2b empire, is the go-to for candle and soap making ingredients and products.
We now employ over 100 people and we have grown rapidly and we are predicted to turn over £18m this year, as we continue to serve over 100,000 customers across Europe. We target both B2C and B2B. around 50% of revenue is from 10% of our large customers, and the remainder from side hustles and crafters.
We're lucky enough to have played a part in the businesses of other successful entrepreneurs too including; Ava May Aromas loved by many celebs including cleaning sensation Mrs. Hinch.
I'm a philanthropist at heart and I love to help start-ups and give back to my communities so the pandemic presented me with a serious opportunity to do that. I gave away over £100K in supplies, so that people who were financially struggling had the opportunity to start their own enterprise and make some money.
It's always been a dream of mine to own and run my own business and after graduating, I started and initially failed – I was miserable. People look at me today and talk about overnight success. I'm a millionaire before the age of 30, but I don't believe there is such a thing as overnight success. It's just that most people don't see what it costs you and how many times you've had to adapt and change as you learn the ropes. That's why I'm so open about my challenges and how I overcame them. I want to encourage and assist as many entrepreneurs as I can so that they don't give up!
What's your backstory and how did you come up with the idea?
I come from a small town in South Yorkshire and started my first business five years ago from my garage. After graduating with a business and management degree I took the plunge. I worked myself into the ground and lost everything, including my confidence and mental health. I was on my own, working in the cold every day, with no support because I didn't talk about how I was feeling, nor did I reach out to others for advice. I was just failing and I was so miserable because I thought, I'm meant to be successful and I felt like I had no purpose.
Doctors gave me antidepressants as I couldn't get out of bed, I couldn't eat, my parents were so worried about me and I just felt like a failure. I really wanted to give up, I couldn't bring myself to even pack a few orders in the garage. I didn't want to do it anymore because whatever I did, didn't work.
Business only works when you have a balanced team of people with different skills and strengths.
After some time out, I decided to go into full-time employment as a buyer for a manufacturing company. In hindsight, this year back in the industry taught me many things about myself and what I wanted – but it ignited in me a flame to ensure my business was a success. My boss wasn't a great leader and lots of staff were unhappy. I remember sitting in the office, looking at my boss and thinking when I run my own multi-figure company – I will never act like you do or treat my staff like you do.
The bonus of that year in employment enabled me to save, and the money, which was going to be the deposit on a house, I invested into setting up Supplies For Candles. I came up with the idea after selling soap-making supplies. My dad works for a soap manufacturer so I began selling the ingredients to make soap. The few customers I had suggested sell candle supplies, and Supplies for Candles was born. I had no expertise in the candle market, but I had worked at the soap manufacturer so had an understanding of making very similar cosmetics.
I soon was able to quit my job, and officially launched in February 2016. Only six months later things just started changing, sales started coming through and the next thing I knew I needed a helping hand, so I employed my best friend and everything just started going crazy.
The last five years have been a rollercoaster! It's gone from my garage to three multi-million-pound businesses, turning over around £12m a year, serving around 100,000 customers across Europe, and employing over 100 members of staff across two different locations in the UK.
Take us through the process of designing, prototyping, and manufacturing your first product.
I began Supplies for Candles with only £10,000, therefore I had to carefully select the startup stock to stay within budget.
I found the safest and easiest bet in choosing startup stock was first to look at the competition! You can get vast amounts of competitor information using 'Sort by best sellers' which can give you an idea of the basic stock you will need to start up. However, it is important to deviate yourself from the competition, so once you have nailed down the basics, that is when we begin getting creative with custom products such as bespoke fragrances, containers, and waxes.
Research your market, your own product, and your competition. Give yourself as full a picture as you can before you spend a single penny.
The largest upfront cost was the website development.
Our main and only channel was our own website, WooCommerce. I decided to go with this platform for ease of use, as at the time it was a low-cost and flexible platform. I found suppliers for getting out there and visiting trade shows, also with help from Google. I spent around £3k on the website and £7k on stock, so the main challenge was finding a website developer at a low enough cost.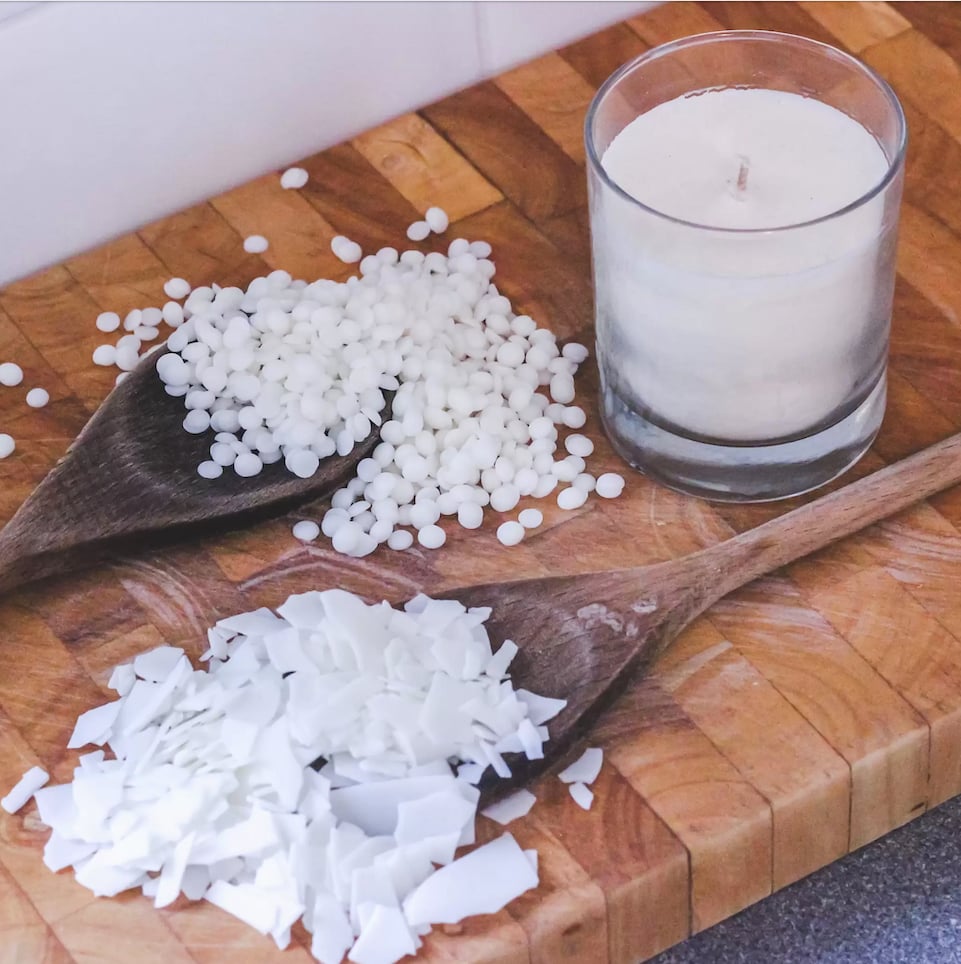 Describe the process of launching the business.
I learned some really significant lessons from the mistakes I made at the outset. It's really important to understand your market. The market I went into initially wasn't big enough and that's why it didn't make money. My initial strategy was testing the market with PPC. I tried and tested keywords and developed a database over time which eventually became an efficient marketing tool.
This strategy wasn't right and Google didn't like my website so it wasn't helping SEO. Over time, I have surrounded myself with people who have the correct skillset –and that only comes with time – and growing your network.
When hiring people it's really important to make sure you look at the role rather than the individual. Clearly identify what the job role is, separate this from the person. When interviewing, ensure they fit what is required for the role. Then secondary go into team fit and personality, but always fill the skill set gap first.
One of the biggest lessons the second time around was having the resilience and confidence to just go for it. I lost everything once already and decided it was time to take some risks. I learned to be fearless – I invested all my money into marketing to make Supplies for Candles work – I really drained it down to my last £1 this time. Previously, I played really safe and was constantly so scared of failing I was really conservative – but continued to fail anyway, this time I risked it all to gain.
Since launch, what has worked to attract and retain customers?
Retaining customers is all about offering five-star service, quick and accurate deliveries are more important than ever. With big businesses such as Amazon setting the standard, it is massively important to get orders to the customer quickly. To retain but grow with the customer, in my line of business, is all about inspiration and newness! We are constantly providing our customers with high-quality content which is linked to new products arriving. If you keep your customer engaged with new products and ideas, you will retain your customer base.
Our primary marketing driver is PPC. But we did do an initiative when COVID first hit where we provided thousands of free-of-charge business starter packs so people could easily set up business at home. Over 3000 people took the free start-up packs and around 2000 went on to set up businesses that we support today.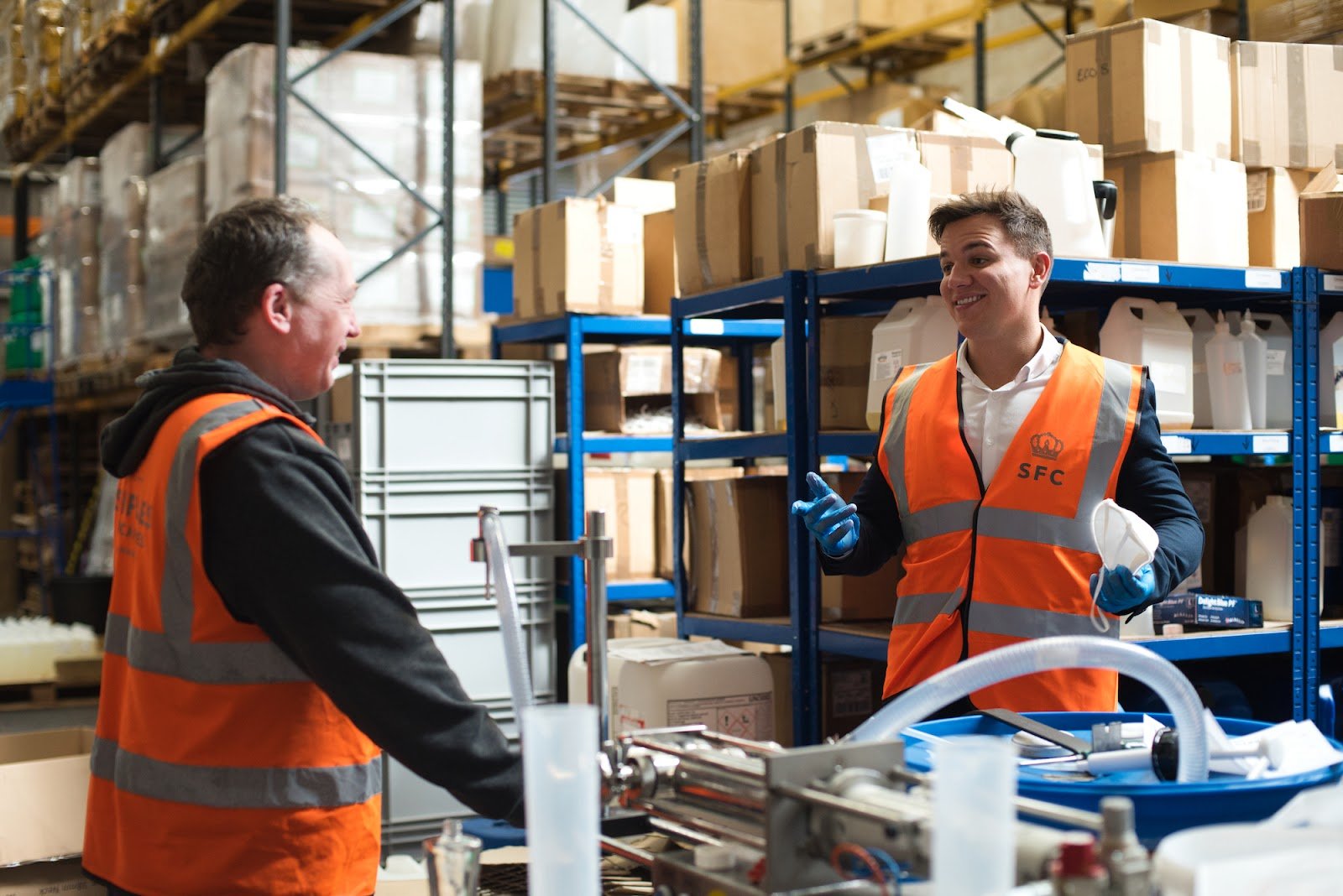 How are you doing today and what does the future look like?
Today, nearly five years later, I've gone from working with my best friend in the garage to owning three multi-million-pound businesses.
We sell to career-changers, second-income earners, and budding entrepreneurs!
The acquisition of The Soap Kitchen earlier this year firmly established us as one of the market leaders in the distribution of both candle and soap making supplies in the UK and Europe. This is one of my biggest achievements as we streamline the operations and make the business more profitable in 2021. Supplies For Candles also doubled capacity this year whilst in the middle of a pandemic which I am extremely proud of and we are looking to grow even more through expanding our product range.
My second acquisition, Glassprint Ltd, has enabled me to introduce a custom glass range in partnership with a local printing company, which will enable customers to produce branded or personalized candles.
I'm also looking into opportunities to expand into the home décor market too.
I'd like to raise the profile of our fragrance oils and candle containers as we expand our range and brand and move into the home décor market. I'm extremely proud of what we as a team have achieved.
The business has grown at an amazing rate, but for me, the biggest reward is the effect we are having on the local community in terms of employment and wider social impact. We have seen an increase in trade from local people visiting our shop who have set up candle-making businesses from home and selling online, allowing them to flexibly work around family commitments and bringing in additional income.
Through starting the business, have you learned anything particularly helpful or advantageous?
This is exactly why I want to share my journey! The worst mistake I made, in the beginning, was trying to manage everything by myself. I felt like such a failure and didn't want to let anyone else see that, as an entrepreneur, you're always going to be at the helm of your business, but you need a team – employees, advisors, and cheerleaders.
Business only works when you have a balanced team of people with different skills and strengths. So, the best decision I've made is to really go for it, hold nothing back, and collaborate with and recruit skilled people.
What platform/tools do you use for your business?
At the heart of our business lies our order fulfillment system called Brightpearl. This manages our stock control, accounting, shipping, and much more.
What have been the most influential books, podcasts, or other resources?
My biggest influence has been drawn by my own life experiences. I disliked working my old job and that gave me the motivation and drive to succeed today.
My old jobs taught me how I shouldn't treat my own employees, I, therefore, give my staff the freedom to make their own decisions and thrive in a friendly environment.
My biggest motivation is to improve each day in my own ability.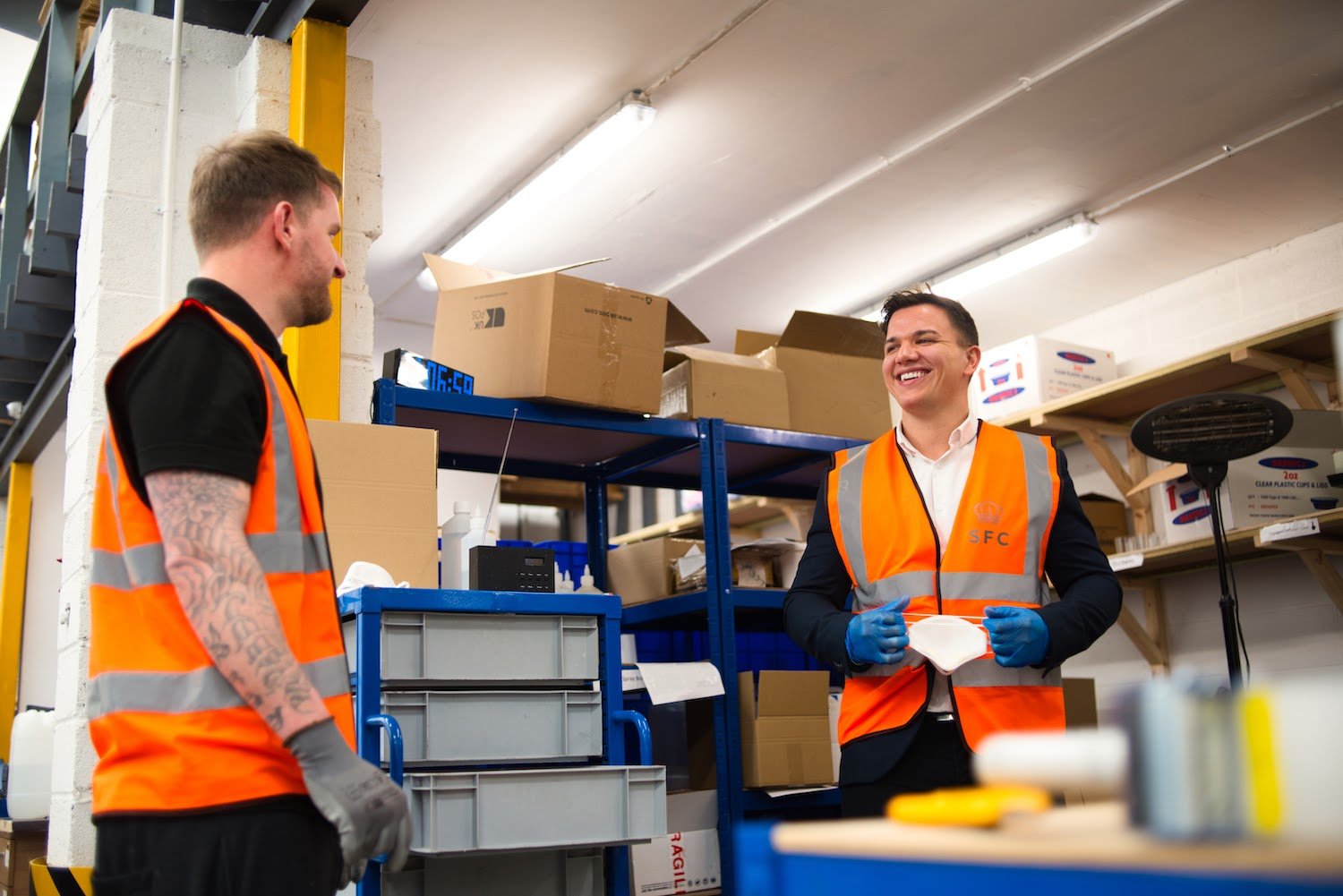 Advice for other entrepreneurs who want to get started or are just starting out?
I want every other entrepreneur to succeed! That's why I'm so keen to invest in and mentor others. There are practical things I would say are non-negotiables; research your market, your own product, and your competition. Give yourself as full a picture as you can before you spend a single penny.
And then there are personal things that are vital if you want to grow a business that works for you. The fact is, any start-up is going to require all your time, attention (and money!), and more. It will occupy your every waking moment. You have to decide whether these are sacrifices you're prepared to make.
Secondly, you have to be honest with yourself and others, and own your own strengths and weaknesses. Reach out for help from the get-go. Seek advice from those who are more well established, even find a mentor. You start off being a Jack-of-all-trades but there has come to a point when you recruit a team to work with you. People who can complement your strengths and advise you.
Finally, don't expect things to take off overnight. It just isn't the case. People say that winners are made in the ring, but actually, they're only recognized there. We don't see the hours of training and sacrifice and you have to be ready for that as an entrepreneur.
And your support network is all-important. People that you can be entirely transparent with and who have your back. Look after your own physical, mental and emotional health otherwise you won't be here long enough to enjoy the benefits of your own hard graft!
Are you looking to hire for certain positions right now?
We have a range of vacancies available right now visit our website.
Where can we go to learn more?
Supplies for Candles
The Soap Kitchen
Personal
-
Nicky Story, Founder of Supplies For Candles
Want to start your own business?
Hey! 👋I'm Pat Walls, the founder of Starter Story.
We interview successful business owners and share the stories behind their business. By sharing these stories, we want to help you get started.
Interested in starting your own business? Join Starter Story Premium to get the greatest companion to starting and growing your business:
Connect + get advice from successful entrepreneurs
Step by step guides on how to start and grow
Exclusive and early access to the best case studies on the web
And much more!
PROMOTED
Did you know that brands using Klaviyo average a 95x ROI?
Email, SMS, and more — Klaviyo brings your marketing all together, fueling growth without burning through time and resources.
Deliver more relevant email and text messages — powered by your data. Klaviyo helps you turn one-time buyers into repeat customers with all the power of an enterprise solution and none of the complexity.
Join Brumate, Beardbrand, and the 265,000 other businesses using Klaviyo to grow their online sales.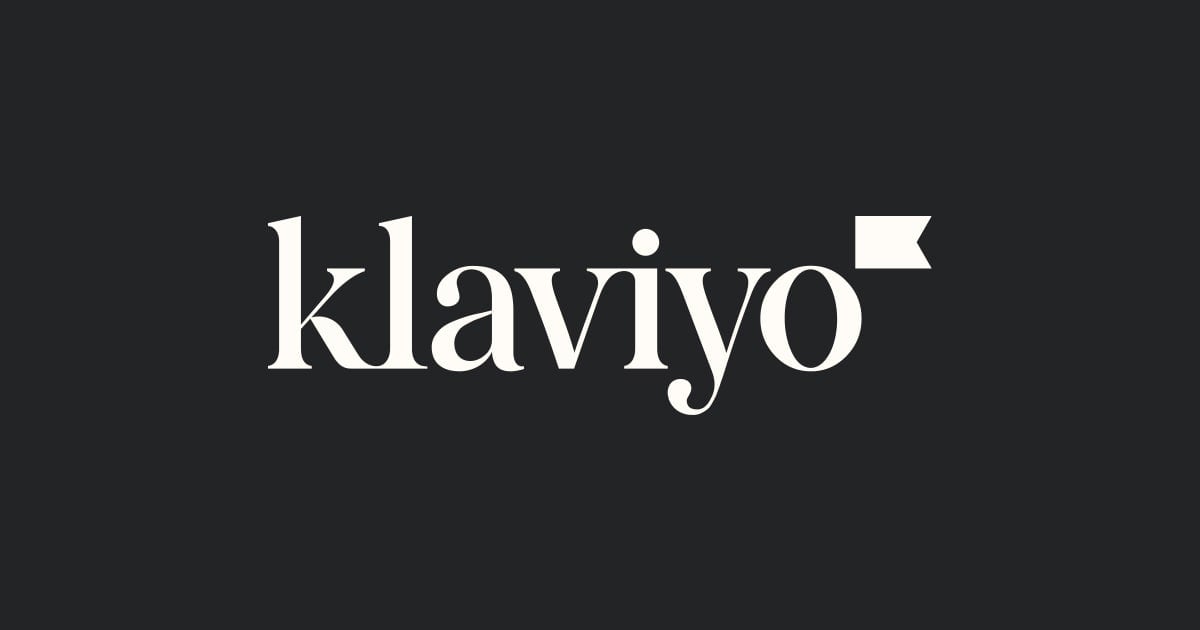 Together With Klaviyo
Companies using Klaviyo see a 95x ROI (yes, 95x)
Use Klaviyo to turn hard-earned customer data into hard-working emails and texts.
Try the platform that 265,000 brands use to grow their business.
Try it now (it's free) ➜