Thank you Klaviyo for sponsoring Starter Story ❤️
Turn one-time buyers into repeat customers. Try the platform loved by 265,000 brands
How We've Grown Traffic Over 80% Since Last Summer
Start A Consulting Business
This is a follow up story for Consulting Success. If you're interested in reading how they got started, published about 2 years ago, check it out here.
---
Hello again! Remind us who you are and what business you started.
Michael Zipursky, co-founder & CEO of Consulting Success®. We help entrepreneurial consultants build profitable, scalable, and strategic consulting businesses.
We have two products:
Momentum: Our course for new consultants who are looking to transition from the corporate world to starting and growing their own consulting business.
Clarity Coaching Program: Our coaching program for consultants who want a personal and customized strategic plan to grow their consulting business, and to join a community of like-minded entrepreneurial consulting business owners.
Consulting Success® is a 7-figure business with high-profit margins — one that allows us to travel and work with clients around the world.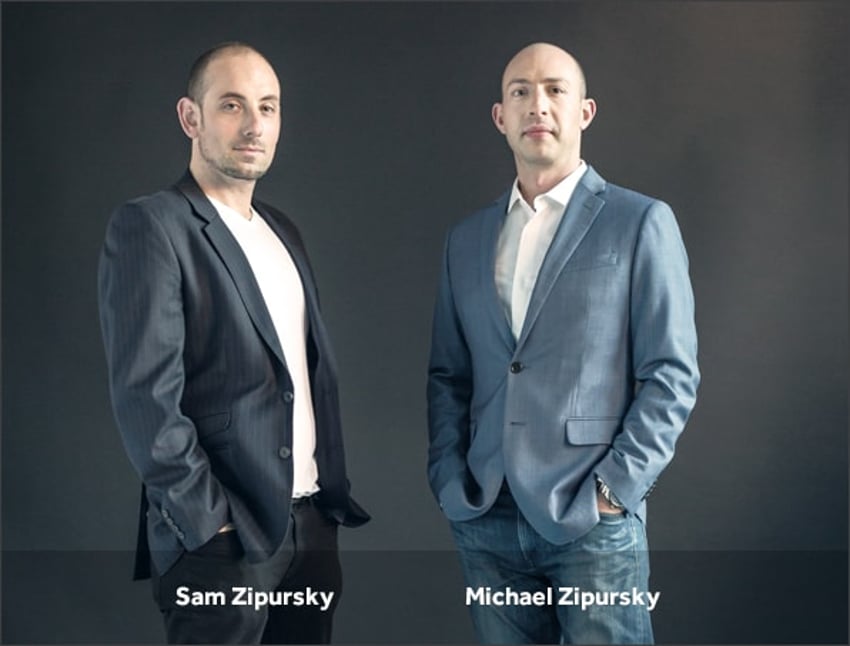 Tell us about what you've been up to! Has the business been growing?
Consulting Success has grown significantly since last summer. Here's a recap of what we've done to grow:
Improved our internal systems and processes, allowing us to run a more efficient business and take on more clients.
Helped our Clarity Coaching Program and Momentum course clients achieve better, more consistent results.
Released the How To Become A Consultant Study, our biggest study to date (over 2800 respondents) which was featured in Forbes.
Trained and certified several new coaches to further support our clients.
In terms of marketing channels, our strategy has remained the same: publish the best, most in-depth content on the internet for entrepreneurial consultants. From long-form articles and YouTube videos to podcasts and live LinkedIn sessions, we take a consistent, multi-channel approach to marketing.
The fastest way to grow your business is by investing in coaches or mentorship.
By ramping up this approach, we've grown our traffic by over 80% since last summer. And this is a big part of how we continually provide value to existing clients: giving them the resources and training they need to achieve their business goals.
We've also started running live workshops on several topics, such as consulting proposals and messaging. Workshop attendees love the hands-on support and small groups. We'll continue to run these workshops to help consultants out with specific aspects of their business.
What have been your biggest lessons learned in the last year?
Over the last year, we saw a significant increase in demand for our training and programs. At first, it came as a surprise. Our sales went up during the pandemic.
This rapid growth served as a stress test on the business. Fortunately, we were in a good position to handle it. But we did have to implement improvements to handle this increased demand:
We started to take our internal systems and processes more seriously. We systemized the business as we needed the increased efficiency to serve all of our incoming clients.
We put our entire coaching process on paper and built the Entrepreneurial Consultant Framework. So, instead of Sam (my co-founder and cousin) and I training clients, we could train coaches on the framework, and they could coach our clients.
We grew our team. We knew we couldn't do it all alone, so we hired coaches, administrators, and more.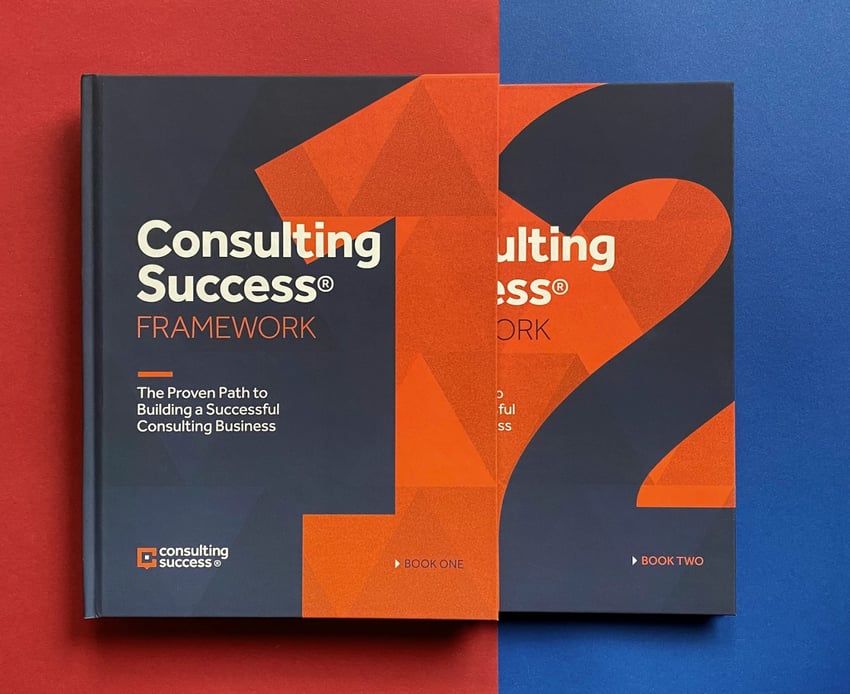 The Consulting Success® Framework, books 1 and 2
Doing all of these taught me important lessons: systemization and building a team are vital* *to supporting growth. You can't seriously grow and scale your business without these two elements. Don't get me wrong: systemization is time-consuming and requires all hands on deck. Finding the right people and building a cohesive team might be the toughest challenge in business. But that's how you grow.
What's in the plans for the upcoming year, and the next 5 years?
Short term, we're focused on;
Building and improving our internal systems and processes.
Growing and developing a distributed team of A-players.
Helping all of our team to get better at their respective areas of expertise.
Continually adding more value to our clients and helping them get better results.
Improving Clarity Coaching Program and Momentum consulting course.
Our long-term plan is to realize our mission: to be the worldwide leader in coaching and training for entrepreneurial consultants. To realize our mission, we've developed a set of 4 core values.
La Familia
Family is life and it's at the heart of our company. The founders are cousins and we treat our team, clients, and the whole community as one big family with respect, care, trust, openness, and honesty.
Entrepreneurial
Growth and improvement make life and business fun and challenging. Always growing, taking action, surrounding ourselves with smart, ambitious, and inspiring people, and reaching new levels of personal and business success is what we're all about!
Health is Wealth
We prioritize health. Mental health, daily physical exercise, and having a flexible schedule that allows us to recharge and create amazing life experiences inside and outside of work are key to how we operate and run our businesses.
We Worldwide!
The people, the languages, the cultures, the food, and the geography, make this place we call earth, a truly spectacular and unique gift to us all. We celebrate this through travel, deep exploration, and by happily working with people of all backgrounds, religions, and ethnicities.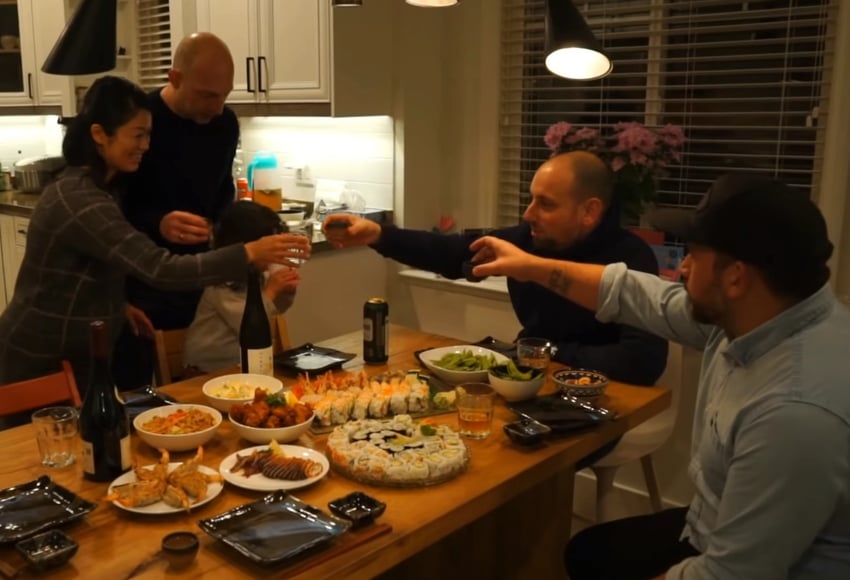 By building a culture based on these values, I'm confident that our entire team is aligned to achieve the mission of Consulting Success®.
Have you read any good books in the last year?
I've read many books over the past year. Here are 3 that have stood out and inspired me:
Tao Of Charlie Munger by David Clark: A compilation of quotes from Charlie Munger, one of the sharpest minds in the business. Every time I read an essay or speech by Charlie Munger, I come away with something valuable — and this book is full of his best thinking.
The Science of Dream Teams by Mike Zani: A deep, detailed book about building a cohesive team. As someone who's managing a growing team, this book was essential to my understanding of team dynamics and performance.
Traction by Gino Wickman: A book about the Entrepreneurial Operating System: a framework for how to get what you want out of your business. It's one that I return to and use often to think strategically about Consulting Success®.
Advice for other entrepreneurs who might be struggling to grow their business?
The fastest way to grow your business is by investing in coaches or mentorship. It's true for me, having spent tens of thousands of dollars in business coaching and mentorship. It's true for our clients. And it will be true for you, too.
By working with a coach or mentor, you get to tap into other people's knowledge and experience — people who are where you want to be. Instead of fumbling around and trying to figure it out yourself, you'll have someone guiding you along the way. They've been there and done that. They've seen the mistakes that people make and help you avoid them. They'll provide you with moral support because we all know entrepreneurship will test every part of you. Finally, they'll push you outside of your comfort zone. That's where true growth happens — both personally and professionally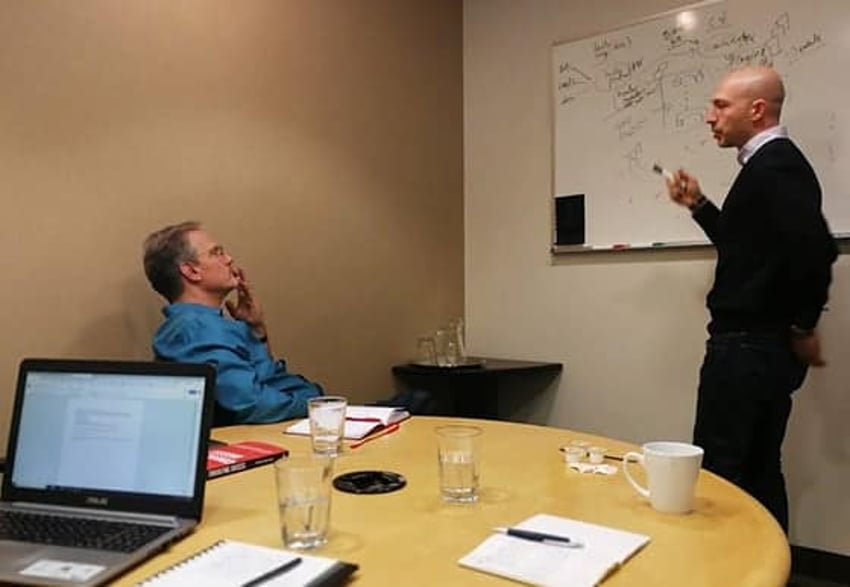 .
Working with a mentor/advisor Perry Marshall, author of 80/20 Sales & Marketing
Sure, you can figure it out on your own...eventually. But if you want to get results much faster (especially when it comes to growing your business), investing in coaching or mentorship is your best bet.
Are you looking to hire for certain positions right now?
We are currently not looking to hire for certain positions right now, but we may in the future.
Some of our most recent hires include:
Several coaches to help support our Clarity Coaching clients. All of our coaches are consultants who run their successful consulting businesses, experience which our clients find tremendously helpful.
A new salesperson to support the demand for our programs. Previously, our head of sales handled all enrollment calls, but now, we'll have another salesperson to help.
An operations manager to help with the day-to-day operations and project management. As the business grows, we want to make sure that all team members are getting the support they need. Our operations manager will help keep everyone on track. They'll also free up the owners to work on higher-level, strategic aspects of the business.
Where can we go to learn more?
Check out our different pages for more thoughts, stories, and content on starting, growing, and scaling an entrepreneurial consulting business.
-
Michael Zipursky, Founder of Consulting Success
Want to start your own business?
Hey! 👋I'm Pat Walls, the founder of Starter Story.
We interview successful business owners and share the stories behind their business. By sharing these stories, we want to help you get started.
Interested in starting your own business? Join Starter Story Premium to get the greatest companion to starting and growing your business:
Connect + get advice from successful entrepreneurs
Step by step guides on how to start and grow
Exclusive and early access to the best case studies on the web
And much more!
PROMOTED
Did you know that brands using Klaviyo average a 95x ROI?
Email, SMS, and more — Klaviyo brings your marketing all together, fueling growth without burning through time and resources.
Deliver more relevant email and text messages — powered by your data. Klaviyo helps you turn one-time buyers into repeat customers with all the power of an enterprise solution and none of the complexity.
Join Brumate, Beardbrand, and the 265,000 other businesses using Klaviyo to grow their online sales.
Starter Story
Wanna see 52 business ideas you can start with less than $1,000?
Join our free weekly newsletter and get them right now.