Ekster Update: How We Quadrupled Monthly Revenue Over Last Year
Start A Niche Accessories Brand
This is a follow up story for Ekster. If you're interested in reading how they got started, published over 2 years ago, check it out here.
---
Hello again! Remind us who you are and what business you started.
My name is Olivier Momma, founder and Head of Marketing at Ekster. We're in the business of making people's daily life easier, through intuitive everyday products that reflect the needs of a modern world. First, we started by reimagining the traditional wallet, making it easier to use and harder to lose.
Now our goal is to upgrade all daily carry essentials for the 21st century, from wallets to keyholders and beyond. Our ecosystem of connected carry goods is already in the hands of over half a million people worldwide, and since we last spoke our monthly revenue has quadrupled.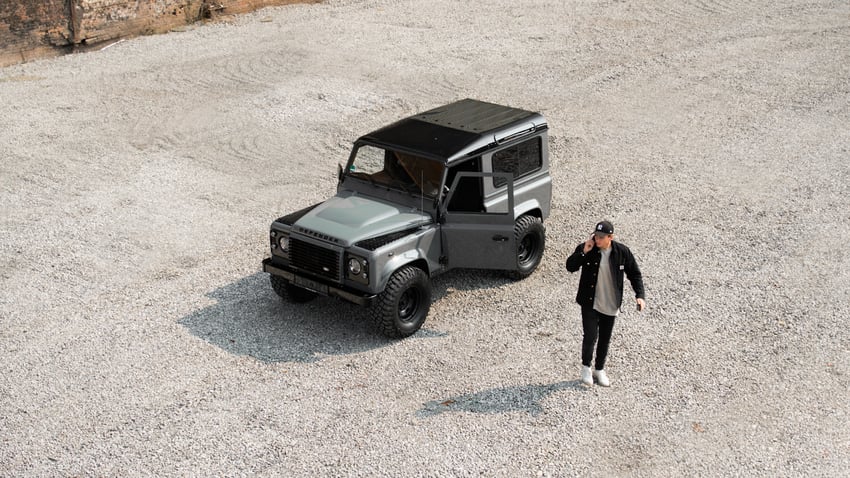 Tell us about what you've been up to! Has the business been growing?
If you're not dedicating energy to performance marketing, are you even competing? Since we last spoke our monthly revenue has quadrupled and performance marketing played a huge role. We were able to save on ad costs while reaching people across many platforms thanks to a ramp-up in creative testing. This was especially important during 2020 since it saw the biggest increase in digital content consumption ever.
If you're struggling to grow your business, ask for help! There is truly nothing more valuable than bouncing ideas off of people you trust and respect, but also taking their criticism to heart with an open mind.
Since then we have also put more focus on Influencer Marketing, expanding our team, and communicating with customers through creators they love. We also put a lot of effort into quality customer service to create those connections directly with our community. This has paid off massively in the form of returning customers.
One of the most exciting rewards of this growth has been the ability to branch out from just wallets to all kinds of time-saving daily accessories. Since you last saw us, we've launched 5 new revolutionary everyday carry items, including a space-grade aluminum cardholder, a vegan leather wallet made from recycled car windshields, a MagSafe cardholder for iPhone, iPhone 12 collection, a trackable organizational key holder, and a laptop sleeve.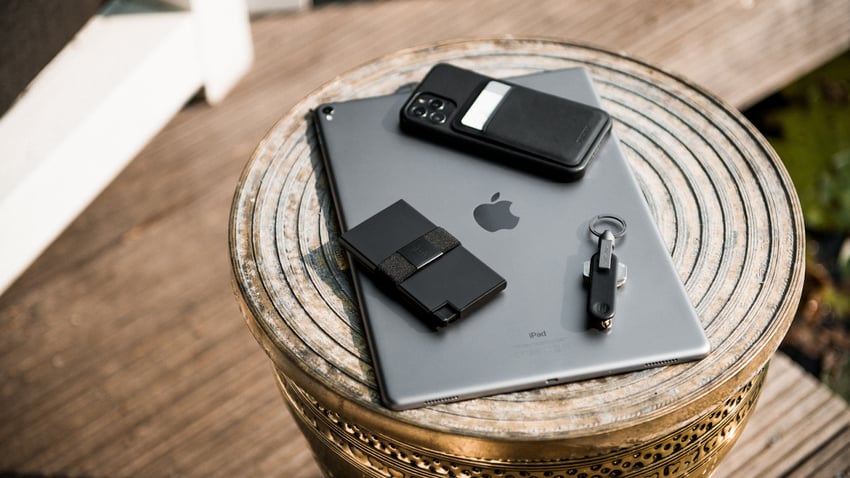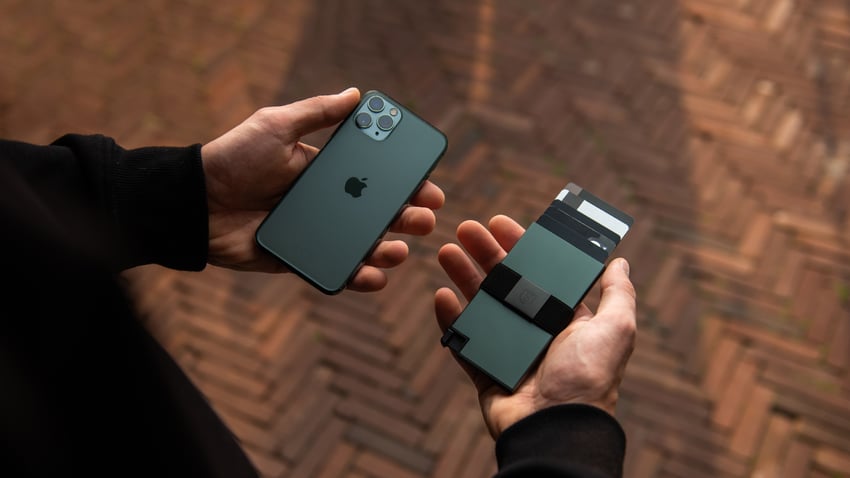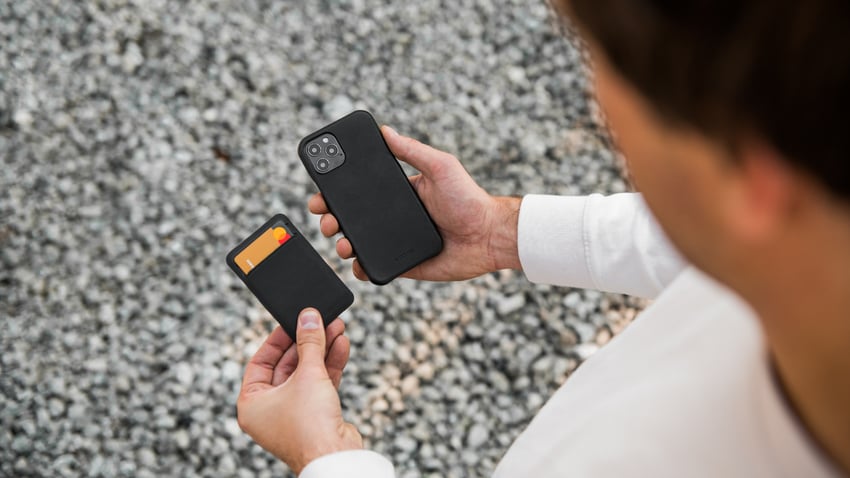 With each product launch, we've had opportunities to bolster our new PR strategy and grow our social media presence. Interacting with people via giveaways has also led to a lot of organic growth in our community that couldn't have been accomplished through more formal advertising.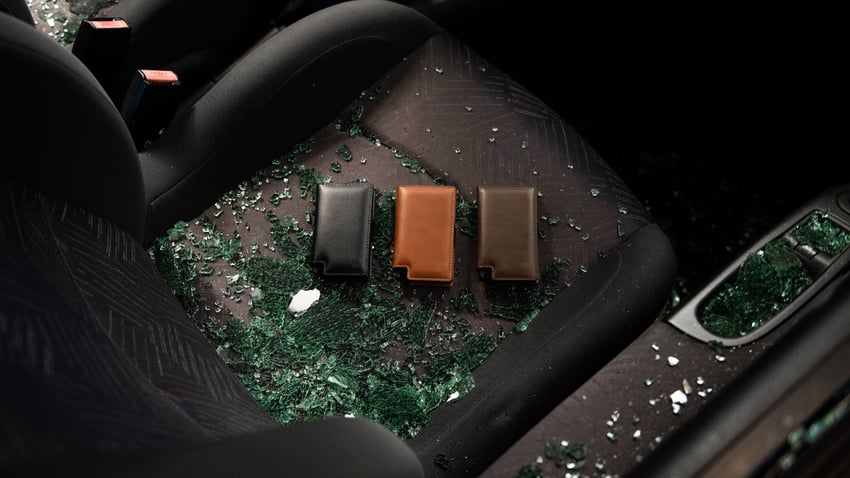 What have been your biggest lessons learned in the last year?
One major thing that 2020 taught us is that an office doesn't have to look like what it might have 2-10 years ago. We don't need a big team or a centralized office to experience exponential growth. Working remotely is the new normal and luckily it couldn't have worked out better for us. We keep management in the same office together so communication lines stay short and decision processes stay quick, but other employees have been able to excel in their work while having the freedom to choose where to work from, which definitely isn't bad for morale.
Another big lesson has been that quality customer service truly pays off. In this year of social distance, connecting with someone on a human level has been so important, and a good customer service interaction can genuinely brighten someone's day. This level of customer service requires an initial investment and a lot more time but ultimately pays off with strong customer relationships and brand loyalty.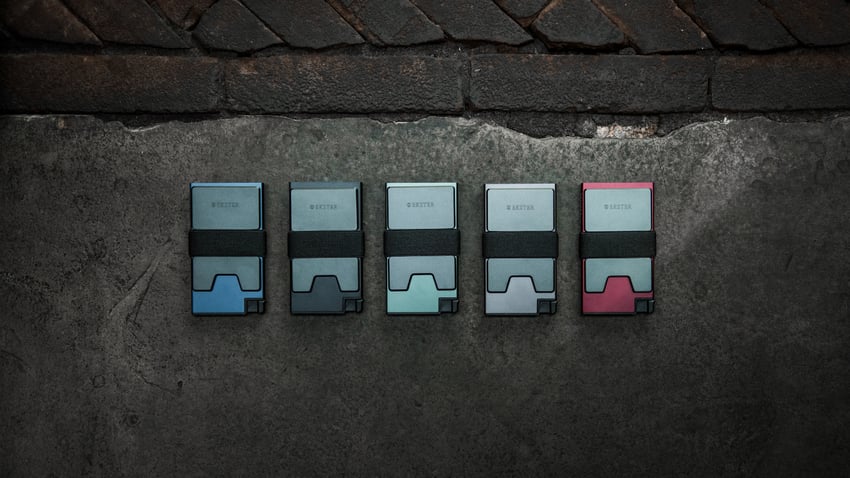 2020 has brought a lot of unanticipated changes, but a big one for us was the effect last year had on the use of cash transactions. We saw a huge drop globally in how much cash was being used, due to many covid restrictions only allowing contactless forms of payment. It was one of those weird things - we always knew that cash was becoming less and less popular in a modern economy but we never knew how fast 2020 would increase this change.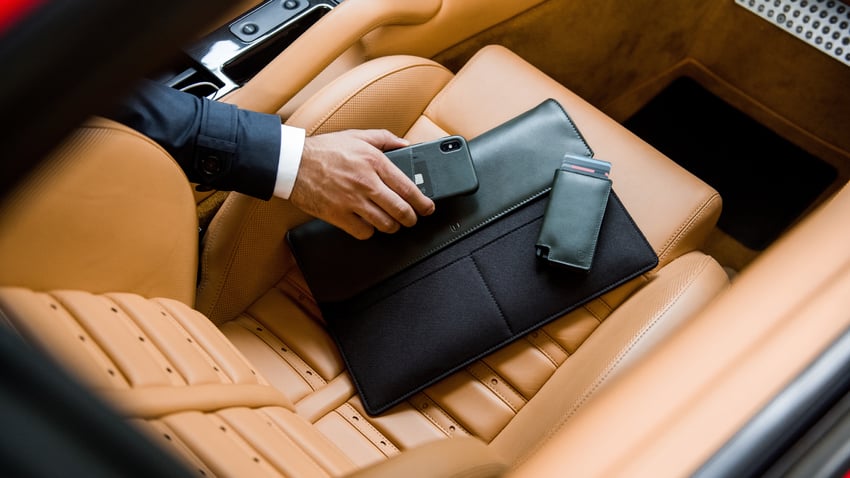 What's in the plans for the upcoming year, and the next 5 years?
In the next 5 years, we aim to become the #1 smart accessories brand in the world. We've got some pretty amazing product launches planned for the next 12 months that you probably wouldn't expect from us. Without disclosing too much, you can look forward to bigger and better things from us in the near future.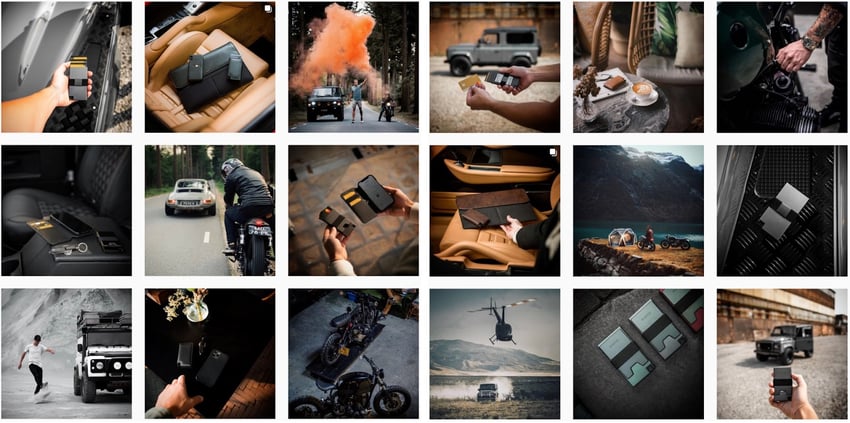 Have you read any good books in the last year?
One of my favorite books from this year has been Blitzscaling by Hoffman and Yeh. It takes case studies of start-ups that experienced crazy fast growth and use these to create a framework that can be replicated in any region or industry. The insights and tools I've gained from this work have proved invaluable in taking our business from a start-up to a scale-up.
The other two books that I would recommend to any entrepreneur are High Output Management by Andrew S. Grove and The Great CEO Within by Matt Mochary. In the first, former Intel CEO Grove shares practical knowledge for dealing with real-life management situations. This insight has helped me become better at generating motivated and highly productive teams. In the second, Matt Mochary shares specialized advice and tips for entrepreneurs functioning in an ultra fast-paced moment of growth, which has been invaluable to learn as Ekster is experiencing this exact phenomenon.
Advice for other entrepreneurs who might be struggling to grow their business?
If you're struggling to grow your business, ask for help! There is truly nothing more valuable than bouncing ideas off of people you trust and respect, but also taking their criticism to heart with an open mind. The more ideas, opinions, and suggestions you get to hear, the more inspiring material your brain has to work with - it's really that simple.
My second piece of advice is to find a business partner. Similar to my first point, doing everything alone means you're limiting your business to just one mind and one set of opinions, which can often lead to biased decision-making. The cornerstone to a well-functioning team is having a plethora of diverse qualities, backgrounds, and experiences. This enriches decision-making processes and more often than not, you'll hear an idea you never would have thought of yourself.
My third, and perhaps most important piece of advice, is to crowdsource your business. Not only is this an excellent opportunity to get press, feedback, and organically grow a community, but it also shows that you trust your product 100%. This projected trust and proof of concept, however seemingly unimportant, has a huge impact on the social perception of your brand. It also lets you tailor your product to what people want without investing heavily in something that may never come to fruition.
Are you looking to hire for certain positions right now?
Yes, we are currently looking to expand our team with two new positions. The first position we are looking to fill is Head of Growth. Until now, the duties of this position have been spread amongst our team but as we continue to grow it makes more sense to have these responsibilities centralized under one person.
The second position is Head of Influencer Marketing and PR (Partnerships Manager). As previously mentioned, dedicating energy to influencer marketing and PR has paid off for us majorly in the past years. We are interested in getting some talent and seeing what insights, techniques, and strategies they may have to offer us.
Where can we go to learn more?
If you'd like to know more about us, visit our webpage or check out our Instagram @eksterwallets.
-
Olivier Momma, Founder of Ekster
Want to start your own business?
Hey! 👋I'm Pat Walls, the founder of Starter Story.
We interview successful business owners and share the stories behind their business. By sharing these stories, we want to help you get started.
Interested in starting your own business? Join Starter Story Premium to get the greatest companion to starting and growing your business:
Connect + get advice from successful entrepreneurs
Step by step guides on how to start and grow
Exclusive and early access to the best case studies on the web
And much more!
Together With Semrush
If You Don't Rank In Google, You Don't Exist.
In order to be successful, you need to be visible online. If you're not, then your competitors might be stealing customers from you.
Semrush lets you quickly create content that ranks, and compete with the biggest brands in your niche.
Try Semrush Free Today ➜