Thank you Klaviyo for sponsoring Starter Story ❤️
Turn one-time buyers into repeat customers. Try the platform loved by 265,000 brands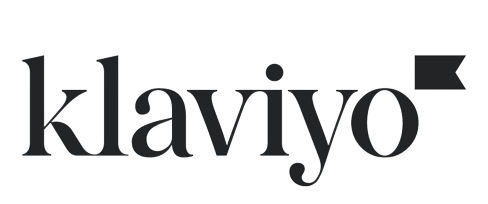 How We Pivoted To Contactless Pick-Ups And Nearly Doubled Sales
Start A Junk Removal Business
This is a follow up story for You Call We Haul Junk Removal. If you're interested in reading how they got started, published over 2 years ago, check it out here.
---
Hello again! Remind us who you are and what business you started.
My name is Sam Evans. I am the owner and founder of You Call We Haul Junk Removal, a full-service junk removal company based in Harrisburg, Pennsylvania. We service residential and commercial clients with jobs ranging from single item pick-ups to hoarder homes, to 20,000 sq foot office cleanouts.
During the COVID-19 pandemic, we were able to pivot to contactless pick-ups and nearly double our sales from 2019.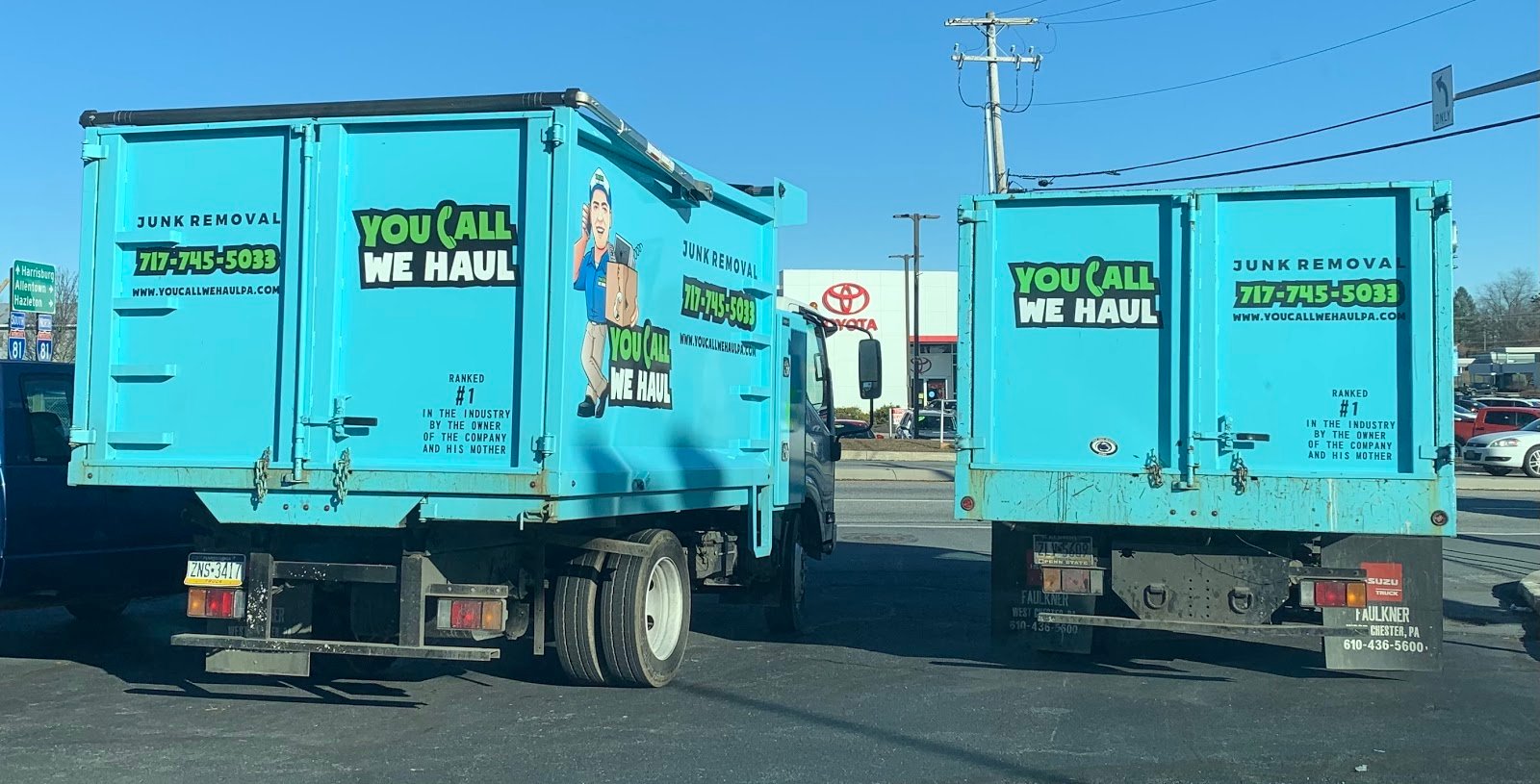 Tell us about what you've been up to! Has the business been growing?
Since the last story, our business has been steadily growing. While the pandemic has obviously been a challenge, we're fortunate enough to be in an industry deemed essential and were able to safely keep up operations the entire time. We've doubled down on our marketing spend and have seen tremendous growth because of it.
Don't compare yourself to someone else, compare yourself to who you were yesterday and where your business was yesterday or last year.
We've recently started hammering away at Local Deals on the Nextdoor app and have had tremendous success with our efforts. The underpriced attention the platform brings has tremendous value right now for home service businesses. We recently reached over 50,000 potential customers for less than $75 in one week on Nextdoor. A $300 ad spend on Nextdoor can easily bring in a 10-20x ROI right now with the push to support local businesses during the pandemic.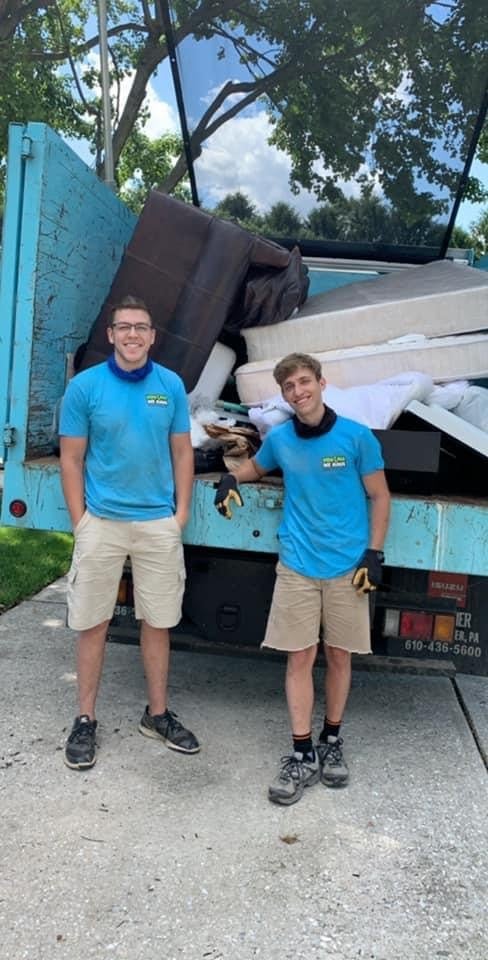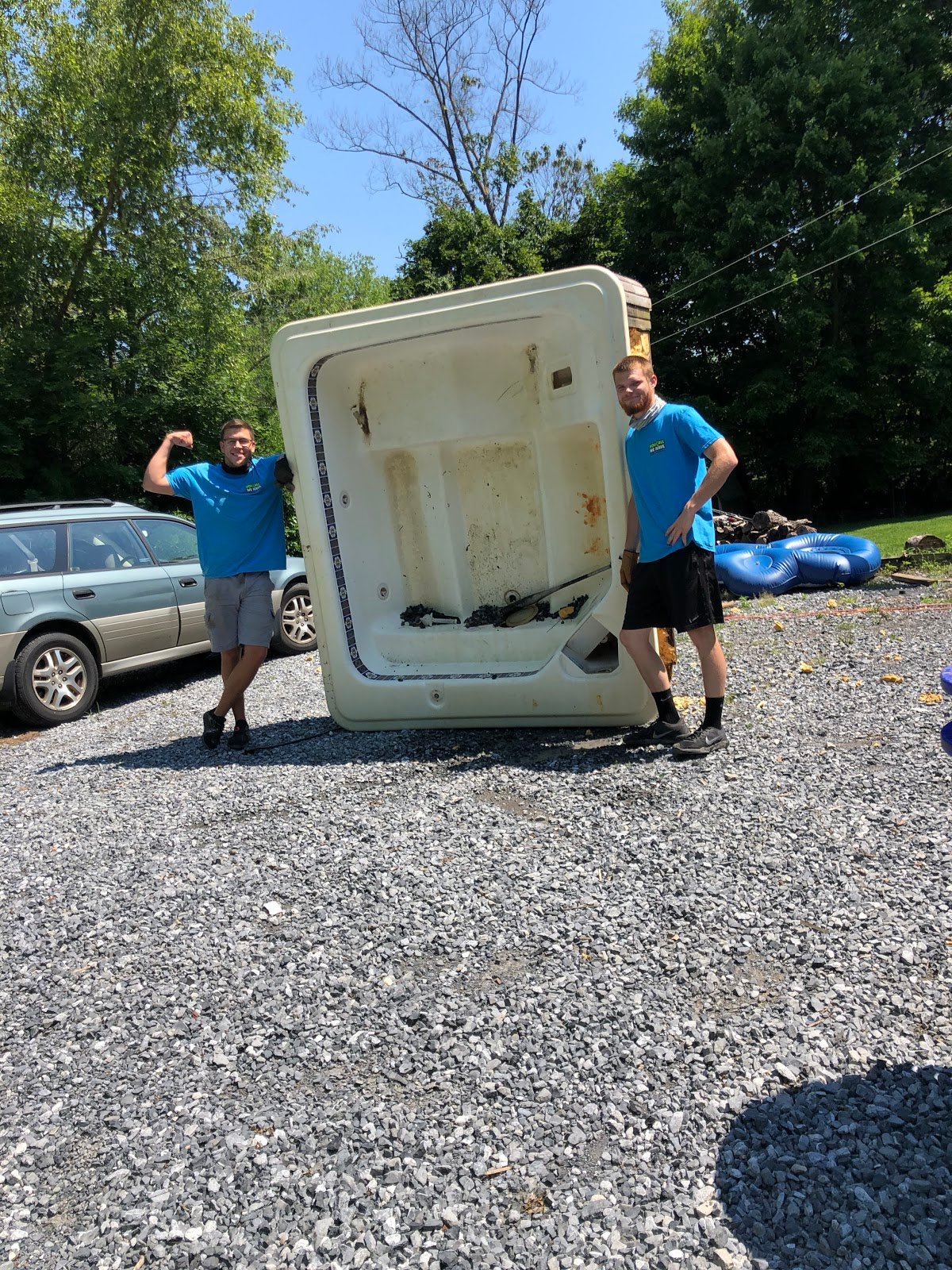 What have been your biggest lessons learned in the last year?
I really learned not to get complacent. I've been out of college for a year and a half now and have dedicated every single day to my business. When you taste a bit of success it can be easy to get complacent and take your foot off the gas, but if you do it even for a day you can quickly see the ramifications. I was always told not to get complacent but have slipped toward doing so several times in the past year.
The biggest thing that helped me stay on track is an accountability and gratitude journal. I've been journaling for two years and it makes all the difference in the world. Being able to go back to when things were good or bad and see what you were doing is tremendously valuable and something I recommend to everyone, entrepreneur or not.
The best journal I've found to get started is called The Five Minute Journal. It can be found easily on Amazon or through their website. It's a prompted journal that makes it easy to stay consistent and is worth every penny.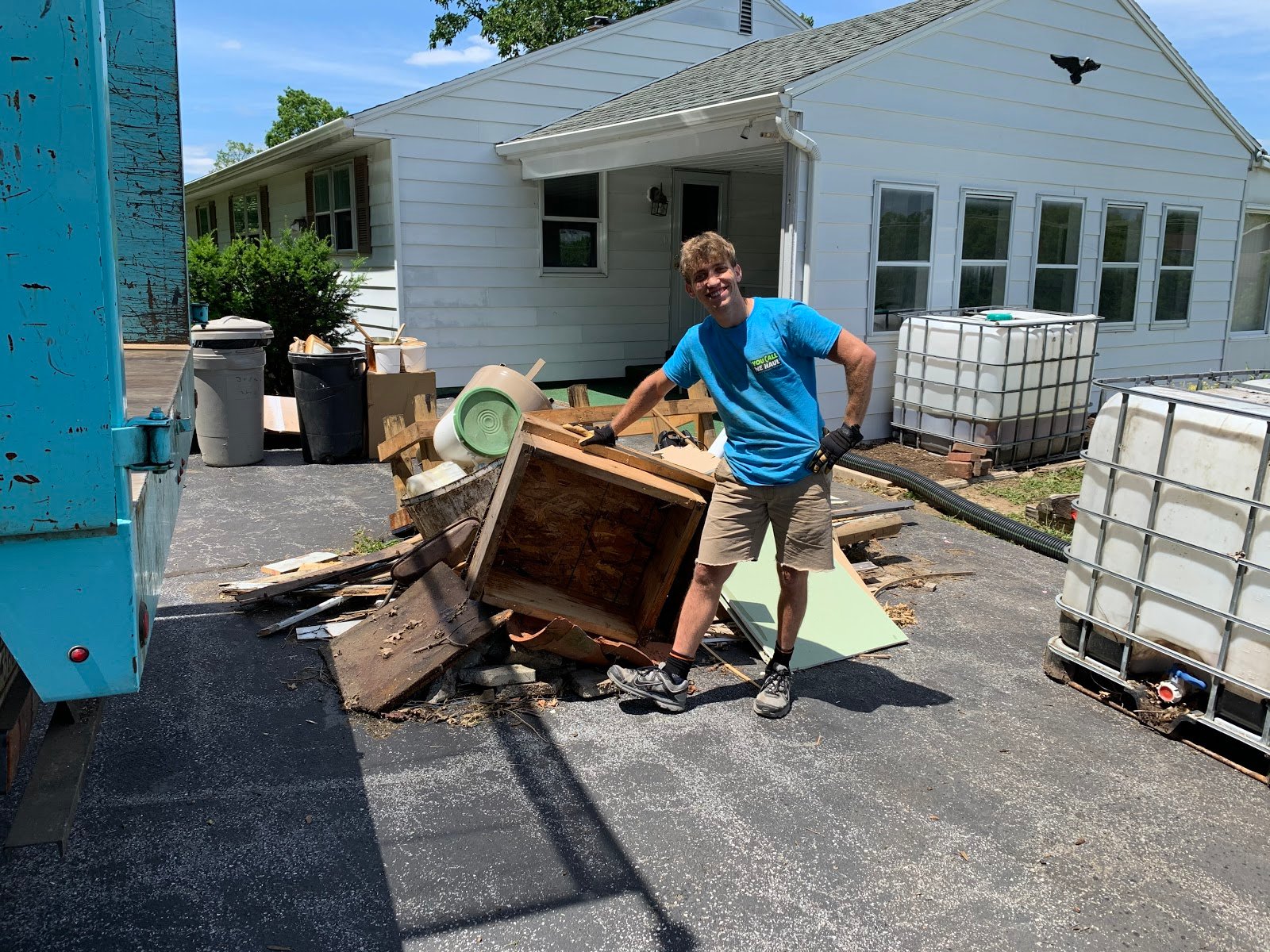 What's in the plans for the upcoming year, and the next 5 years?
I'm really looking to expand to a second location in the next 12-18 months. Where that is yet, I have zero clues. We've looked into the dumpster and moving businesses as well but are planning on strictly being a junk removal company for the foreseeable future.
I'm excited to grow my business and allow others to work, learn and grow with the company as well. I'm looking forward to hiring more employees and expanding our small business on the corporate side of things as well.
My 5-year plan is undetermined. I'm not exactly sure where junk removal will take me and while I do have a 10-year image of where I want to be written and quite literally drawn on a piece of paper, I try to take things a day at a time. In 5 years, I want to have 3-5 locations and be doing over 3 million in annual sales. How we get there and how quickly is up in the air. That is something I need to really nail down because failing to plan is planning to fail.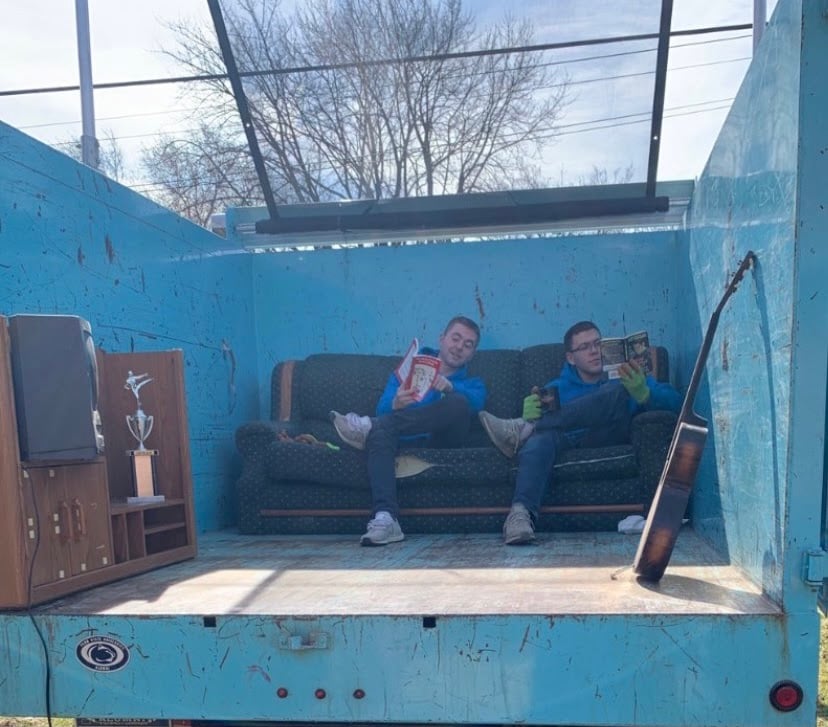 Have you read any good books in the last year?
Building a Story Brand by Donald Miller. Absolute marketing game-changer. This book really helped me hone in on our message to customers.
Clockwork by Mike Michalowicz. I think in this section last time I mentioned Mike's other book, Profit First. Both are amazing. This book talks about putting systems in place so that you can go on a 4-week vacation, come home and nothing has changed with your business.
Home Service Expert podcast - great for anyone who owns a home service business.
Advice for other entrepreneurs who might be struggling to grow their business?
Stop comparing your business to others. I fell into this trap. The reality is every entrepreneur has different goals for their business. Don't compare yourself to someone else, compare yourself to who you were yesterday and where your business was yesterday or last year.
Are you looking to hire for certain positions right now?
I need a new accountant. Shoot me an email if you've worked with junk removal companies!
Where can we go to learn more?
If you have any questions or comments, drop a comment below!
-
Sam Evans, Founder of You Call We Haul Junk Removal
Want to start your own business?
Hey! 👋I'm Pat Walls, the founder of Starter Story.
We interview successful business owners and share the stories behind their business. By sharing these stories, we want to help you get started.
Interested in starting your own business? Join Starter Story Premium to get the greatest companion to starting and growing your business:
Connect + get advice from successful entrepreneurs
Step by step guides on how to start and grow
Exclusive and early access to the best case studies on the web
And much more!
PROMOTED
Did you know that brands using Klaviyo average a 95x ROI?
Email, SMS, and more — Klaviyo brings your marketing all together, fueling growth without burning through time and resources.
Deliver more relevant email and text messages — powered by your data. Klaviyo helps you turn one-time buyers into repeat customers with all the power of an enterprise solution and none of the complexity.
Join Brumate, Beardbrand, and the 265,000 other businesses using Klaviyo to grow their online sales.
Starter Story
Wanna see 52 business ideas you can start with less than $1,000?
Join our free weekly newsletter and get them right now.