Thank you Klaviyo for sponsoring Starter Story ❤️
Turn one-time buyers into repeat customers. Try the platform loved by 265,000 brands
How SEO Helped My Business Grow From $7K To $11K Monthly Revenue In One Year
Start A Wordpress Plugin Business
This is a follow up story for Client Portal. If you're interested in reading how they got started, published almost 3 years ago, check it out here.
---
Hello again! Remind us who you are and what business you started.
I'm Laura Elizabeth, the founder of Client Portal. Client Portal is a WordPress plugin for freelancers and agencies to share project deliverables with their clients on their website.
The product was built out of a frustration that I had, back when I was freelancing, with most project management tools. I found they were too complex, with too steep a learning curve, and too expensive. I'd be paying a large monthly fee and clients would still end up resorting back to emails to send me their feedback and files (which would inevitably get lost in multiple long email threads).
The solution to this was an area on my website which clients could log into and access all their files, deliverables, and important project information in one place. It's a simple concept, but one that has proved to be much needed by many people who find themselves with the same problems I had.
These days, Client Portal is my full-time gig (but I only really spend a couple of hours a day working on it).
It currently averages around $11,000/mo and with no full-time employees and minimal overhead, it has proven to be a pretty lucrative lifestyle business!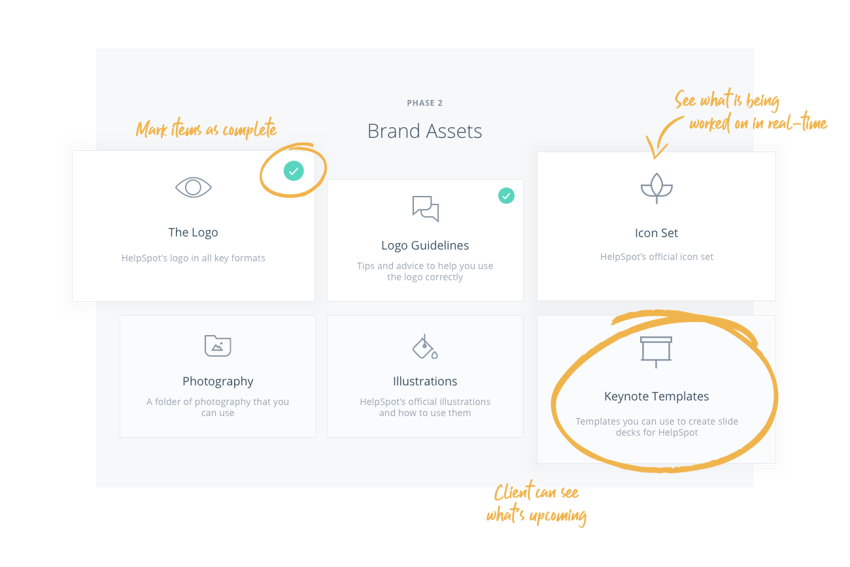 Tell us about what you've been up to! Has the business been growing?
The last time I was featured on Starter Story, Client Portal was averaging around $7000/mo. Since then, the monthly revenue has increased by about $4000 which brings it to $11,000/mo on average.
Correlation does not always equal causation but I can safely say that the less I consume, the more my business grows and the happier I am.
Honestly, SEO has been the best thing for me in terms of growth. As long as I keep Client Portal at the top of Google, the sales seem to keep on coming in. That means most of my optimizations are made on the website itself. Things like tweaking copy, adding new landing pages, and making changes on the pricing and checkout page to see if that makes a difference in terms of sales.
I do find it difficult to come up with clear results from the changes I make since growth seems to happen fairly steadily regardless. I don't tend to see huge spikes or losses in sales when I make changes. But keeping the website current and frequently updated is an SEO strategy in itself so I don't see any of it as wasted time.
That said, it can be frustrating when I try to implement great marketing tactics that I've heard about. Whether it's a high-converting pricing page, or paid ads, or social media I'm often left feeling a little disheartened because nothing seems to produce a really great result that I can share.
Everything seems to come down to tiny changes that I make regularly. Individually, they do next to nothing. But together they seem to keep the business growing.
What have been your biggest lessons learned in the last year?
The importance of automating as much as possible and having a way for the vital things to get done without you around.
I was badly sick for about 2 months in 2020 and I couldn't work. Like pretty much all sickness, it doesn't tell you when it's going to start or end so you don't get time to 'plan' for it. It just happens.
But the thing I was most grateful for was the fact that I didn't need to worry about Client Portal or its customers. I didn't need to worry about losing any income (in fact, during those 2 months, we made around $25k). I have a part-time virtual assistant who could take care of customer support, and a part-time developer who was working on our latest big feature update.
Along with automated emails that answer both pre and post-sale questions, nobody knew that I wasn't around or working.
This, in a nutshell, is why I wanted to build a lifestyle business like Client Portal. I don't care as much about aggressive growth as I do about having the freedom to go on vacation – or get sick.
What's in the plans for the upcoming year, and the next 5 years?
Client Portal was built for freelancers and agencies but we have a crazy amount of people using us from law firms, schools, to marine biologists. I'd love to create landing pages for the different people using us and use a tool like RightMessage to personalize the rest of the website (calls to action etc.) to speak more directly to the people who are on the website.
For example, if a law firm came to Client Portal via Google I'd like them to see testimonials from other law firms, and language more suited to them.
If a freelance designer comes to Client Portal, I'd like the website to be focused on other freelance designers who use us.
The biggest question I get is "Can Client Portal work for my use case?" – the answer is almost always YES, but I want the website to do a better job of conveying that.
As for my 5-year plan, as long as Client Portal keeps doing what it's doing, I'm going to be very happy.
Have you read any good books in the last year?
Surprise, surprise but I don't read many business books. I did read Alex Hillman's TinyMBA book which was great. It bitesize business advice and you can read the whole thing in less than 20 minutes. There are some great gems in here that you may already know, but sometimes need reminding of. It's the kind of book you can just pick up, choose a random page, and have something to ponder for a while.
Advice for other entrepreneurs who might be struggling to grow their business?
Consume less, create more.
It can be tempting to submerge yourself in the world of entrepreneurship. You can read all the business books, listen to business podcasts on your daily walks, and learn about all these great marketing tools and tactics that you could apply to your business.
It's overwhelming. And if you're anything like me, consuming this stuff will get you excited and motivated, but when it's time to sit down and do some work, you have so many options, so many different things you want to try that you hit a brick wall.
Correlation does not always equal causation but I can safely say that the less I consume, the more my business grows and the happier I am.
By focusing on the core things that make money (my customers, email list, and website) I can continue to optimize without wasting time on the latest trend. And when I read a book or listen to a podcast it can be purely recreational.
That said, I'm definitely speaking from a lifestyle business point of view. If your goals are different from mine, my advice may not be a good fit.
Paid ads, social media, and partnerships absolutely do work. But you may find you need to choose just ONE of these, and focus on it fully for a while to really break into it. There aren't many legitimate quick wins out there (if there were, everyone would have a successful business), so you need to be able to put the time in if you want to see results.
The reason paid ads have never worked for me is not that they don't work, it's because I have never fully committed to them. So either commit to something or just let it go.
Where can we go to learn more?
If you have any questions or comments, drop a comment below!
-
Laura Elizabeth, Founder of Client Portal
Client Portal has provided an update on their business!
4 months ago, we followed up with Client Portal to see how they've been doing since we published this article.
Want to start your own business?
Hey! 👋I'm Pat Walls, the founder of Starter Story.
We interview successful business owners and share the stories behind their business. By sharing these stories, we want to help you get started.
Interested in starting your own business? Join Starter Story Premium to get the greatest companion to starting and growing your business:
Connect + get advice from successful entrepreneurs
Step by step guides on how to start and grow
Exclusive and early access to the best case studies on the web
And much more!
PROMOTED
Did you know that brands using Klaviyo average a 95x ROI?
Email, SMS, and more — Klaviyo brings your marketing all together, fueling growth without burning through time and resources.
Deliver more relevant email and text messages — powered by your data. Klaviyo helps you turn one-time buyers into repeat customers with all the power of an enterprise solution and none of the complexity.
Join Brumate, Beardbrand, and the 265,000 other businesses using Klaviyo to grow their online sales.
Starter Story
Wanna see 52 business ideas you can start with less than $1,000?
Join our free weekly newsletter and get them right now.