Thank you Klaviyo for sponsoring Starter Story ❤️
Turn one-time buyers into repeat customers. Try the platform loved by 265,000 brands
How SEO And Social Media Helped Grow Revenue By 40% YoY
How SEO And Social Media Helped Grow Revenue By 40% YoY
This is a follow up story for Expert PT LTD. If you're interested in reading how they got started, published about 2 years ago, check it out here.
---
Hello again! Remind us who you are and what business you started.
My name is Andy Griffiths, I am the founder of Expert PT; an Online Personal Training service that specializes in fast-tracking body transformations.
My Online Personal Training service is a unique one-to-one online coaching product where I help individuals achieve their desired physiques using bespoke training and nutrition plans as well as detailed weekly personalized video feedback and unrivaled support.
I have an international client base that is wide-ranging in terms of age, culture, background, and demographic. I have consciously set out to achieve this via a persona and tone that does not alienate any one group. I have created a lucrative business model that has minimal static overheads which allows me to work from anywhere and with a global client base.
My current annual turnover is a six-figure sum and the last 3 years have seen around 40% growth year on year whilst keeping overheads low.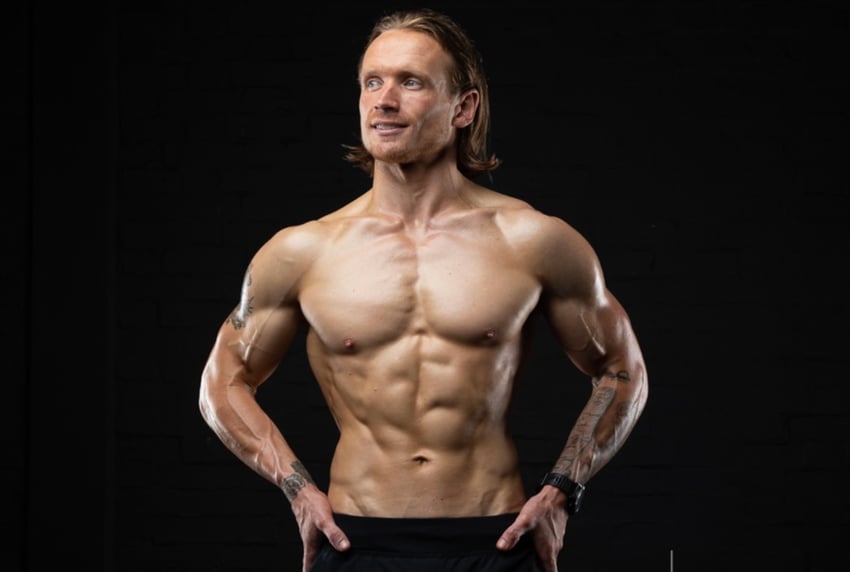 Tell us about what you've been up to! Has the business been growing?
Since the last time we spoke, my business has gone from strength to strength. Despite a challenging global pandemic, Expert PT has remained a firm favorite with clients worldwide looking to improve their health and physique – this has been aided by my flexible business model and creative approach to training programming; I was able to provide my clients with exciting sessions whilst training from home.
The Expert PT Team has grown, in line with the revenue growth, we have invested in SEO expertise and worked on consistent engagement on all social media channels to further build brand awareness. The results of this have been a steadier Google rank on top keywords and a huge increase in SERP impressions.
My service has gone through several rounds of process improvement to find opportunities to streamline work and add further enhancements and I am constantly investing in the best technology on the market to ensure my client's feedback videos are the absolute highest visual and sound quality,
Impressions:
Revenue: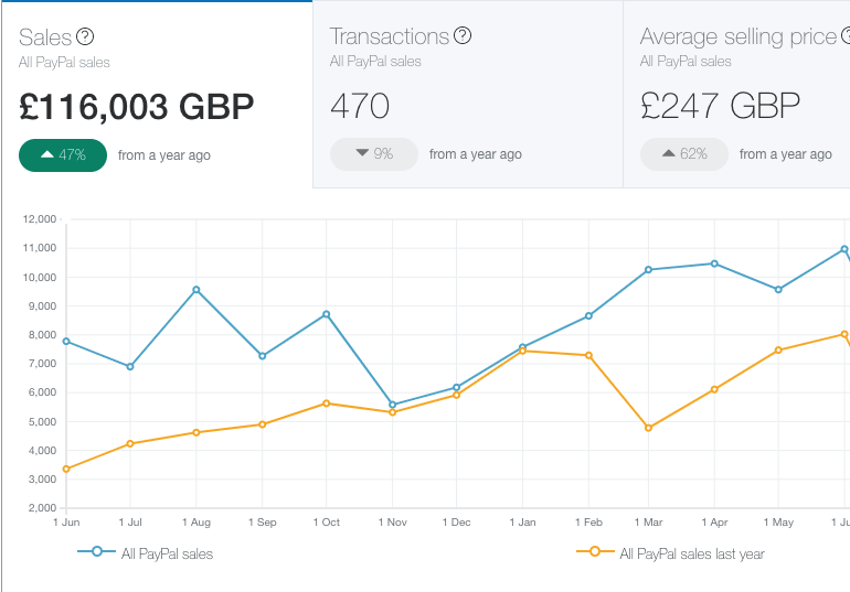 What have been your biggest lessons learned in the last year?
There have been some great lessons learned over the past year.
The biggest for me is oversight and monitoring of 3rd parties and wider team members. It's really easy to get caught up in how busy you are and trust that third parties are providing the value you expect. Many of us use outsourcing as a means of freeing up time and focusing on what we do best, but regular oversight and appraisal are key when you are investing revenue in any area. If the actual value isn't living up to your expectations, then make the difficult decisions and enact a change.
One great decision I've made this year is to grow the business by taking on a Partner. Having that extra person in the business that can act as a soundboard for decisions and take some of the load is invaluable. I've been lucky to find someone who is like-minded but also has a different perspective on many business decisions and this has undoubtedly provoked a new outlook from me as well as provided me with a huge amount of support.
What's in the plans for the upcoming year, and the next 5 years?
Growth is at the heart of the next 5 years. If we can continue on our current trajectory, we have a very exciting few years ahead.
Ensure you focus on what you do best and don't waste time on anything that isn't making money or has the potential to.
We are close to a stage where further growth will need big changes to the business to allow for the extra bandwidth needed to scale. We are already looking ahead to how we can streamline the business further, make changes to the current product, offer more products amongst other things. It's a very exciting time.
Have you read any good books in the last year?
Advice for other entrepreneurs who might be struggling to grow their business?
My advice would be to do your research, make sure there is a market for what you are offering, and if so, do the competition levels make it feasible for you to compete. Research your competition and look for gaps, a niche, and take time to step back and look at the business from the outside.
Ensure you focus on what you do best and don't waste time on anything that isn't making money or has the potential to. You need cash to operate and without out, there is no business.
Where can we go to learn more?
If you have any questions or comments, drop a comment below!
-
MR ANDREW P GRIFFITHS, Founder of Expert PT LTD
Want to start your own business?
Hey! 👋I'm Pat Walls, the founder of Starter Story.
We interview successful business owners and share the stories behind their business. By sharing these stories, we want to help you get started.
Interested in starting your own business? Join Starter Story Premium to get the greatest companion to starting and growing your business:
Connect + get advice from successful entrepreneurs
Step by step guides on how to start and grow
Exclusive and early access to the best case studies on the web
And much more!
PROMOTED
Did you know that brands using Klaviyo average a 95x ROI?
Email, SMS, and more — Klaviyo brings your marketing all together, fueling growth without burning through time and resources.
Deliver more relevant email and text messages — powered by your data. Klaviyo helps you turn one-time buyers into repeat customers with all the power of an enterprise solution and none of the complexity.
Join Brumate, Beardbrand, and the 265,000 other businesses using Klaviyo to grow their online sales.
Starter Story
Wanna see 52 business ideas you can start with less than $1,000?
Join our free weekly newsletter and get them right now.