Thank you Klaviyo for sponsoring Starter Story ❤️
Turn one-time buyers into repeat customers. Try the platform loved by 265,000 brands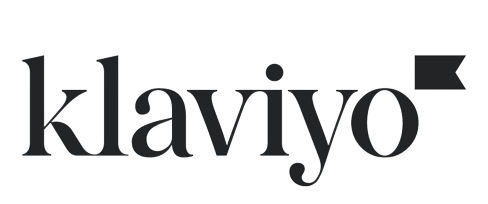 How I Started My $51K/Month Subscription Box Review Business
Start A Subscription Box Business
Hello! Who are you and what business did you start?
Hey, I'm Adam Bryan and I started a company called Urban Tastebud.
Urban Tastebud is an affiliate marketing blog that focuses on ranking and reviewing subscription boxes that range from wine and meal kits to clothing subscriptions and books, and so much more. Although we primarily focus on subscription boxes, we also publish content and shopping guides that revolve around gluten-free and vegan diets. And being from Florida, Urban Tastebud also features Disney World trip planning guides.
It's all over the place, but a majority of the income comes from subscription box affiliate marketing.
Currently, Urban Tastebud makes $51,000 a month.
What's your backstory and how did you come up with the idea?
Back in 2010, right after high school, I got a summer job working at Chick Fil A. When I worked there, I was a breader, meaning that I was responsible for cooking every single piece of hand-breaded chicken. I remember one day when I was up in the front of the restaurant getting a drink, I overheard a customer asking one of the cashiers what was gluten-free. At that time, the gluten-free diet was just starting to gain momentum, yet many restaurants never published their gluten-free items on their menus. Since the cashier was stumped and the customer left somewhat defeated, I decided to go home and do some research.
After I found Chick Fil A's ingredients and nutrition listing on their website, I decided to write down and memorize all the items that were gluten-free and Celiac-friendly. After that point, most cashiers started to come to me whenever guests asked what was gluten-free.
It wasn't until I read Crush It by Gary Vaynerchuk and listening to Smart Passive Income Podcast by Pat Flynn that I got a spark of inspiration. I decided to write a $19 ebook and include not only Chick Fil A's unofficial gluten-free menu, but over 50+ other popular fast food and table-service restaurant chains like McDonald's, Outback Steakhouse, Starbucks, and many more.
Urban Tastebud thrives on listicles. After seeing the success in the mid-2010s of Buzzfeed list articles, I decided to write all my content similarly.
I spent a few weeks writing the ebook and put it on Clickbank and Amazon Kindle KDP and hit publish. And boom, after a month, zero sales.
It wasn't until my dad gave me an idea, that seemed insane at the time, to publish all the menus on a blog for free. So after some initial hesitation, I finally decided to follow my dad's advice and publish every menu on my book onto the blog. After a few months of creating massive listicles and coolimages for Pinterest, my site started receiving hundreds of visitors a day. Plus, people were buying my book even though all the menus were available for free on my site.
After seeing all the success of gluten-free restaurant menus, I decided to try my hand in other gluten-free information. From that point on, I started publishing gluten-free shopping guides that focused on alcohol, groceries, sports stadium concession stands, and other food types (like yogurt, meat, candy, etc.)
After hundreds of articles were published, I started to run out of ideas. Then I found out about subscription boxes. I wrote an article about the 5 best gluten-free subscription boxes, published it, and forgot about it. A few months later, I decided to randomly check my Share A Sale account and saw $2,000 in commissions. I was shocked because, at that point, Urban Tastebud probably brought in $1500-$1800 a month.
At that moment I doubled down on subscription boxes focusing on truly niche boxes like hot sauce, vegan, barbecue, and other truly unique categories. After I started gaining traction, I started going for more popular categories like clothing, wine, and meal kits, which at the time was being ranked highly on Google by a couple of popular subscription box websites.
And from that point on, my main focus has been creating content and shopping guides for every type of subscription box available today.
Take us through the process of designing your service and refining your business model.
Urban Tastebud was completely bootstrapped and had zero funding besides some personal funds that I used from my full-time job at Chick Fil A.
When I wrote my first ebook, I got a $5 ebook cover from Fiverr that wasn't horrible. But as sales started to come in, I decided to put all the money I made and invest it back into the business. That led to me getting a truly professional book cover on 99 Designs which ultimately inspired me to make a hard copy version of the book which eventually was sold on Amazon.com and at a couple of Barnes and Nobles.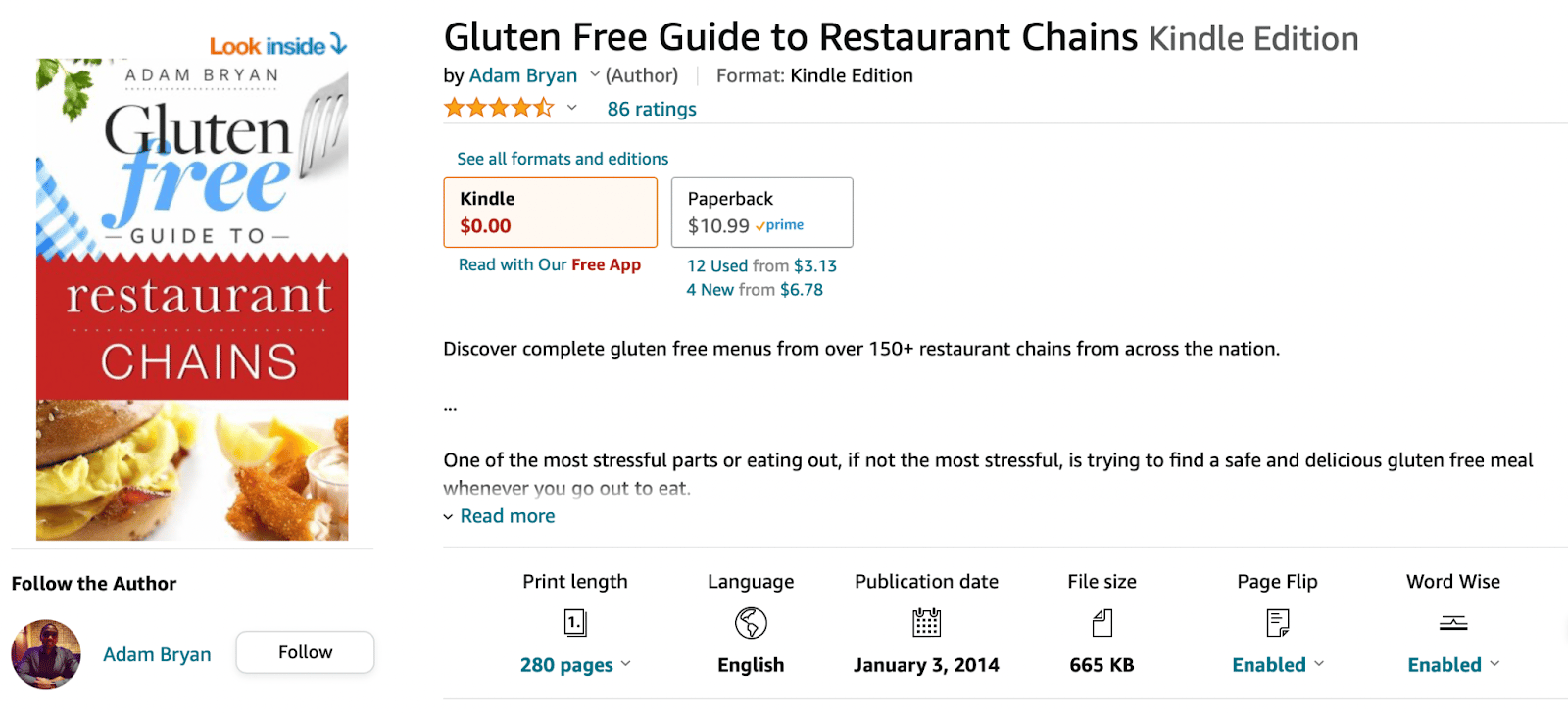 It takes time to grow a blog and as long as you're dedicated and passionate about what you write about, you should have zero issues making great readable and shareable content.
The increase in book sales led to me changing my hosting from the cheaper BlueHost plans to a more Wordpress focused one through WP Engine.
My first Wordpress theme was some free one I found on Theme Forrest, and after a few changes over the years, I found my preferred theme of choice by StudioPress/Genesis.
There was a lot of trial and error but I believe that I finally found the right combination of hosting and Wordpress theme which just helped the overall experience for my readers.
Describe the process of launching the business.
Urban Tastebud's upbringing was inspired by Lean Startup.
Money for web hosting and book covers and Wordpress themes all come from personal funds that I earned from work as well as a few thousand dollars I saved up after an internship with the U.S. Army.
Thankfully, I didn't have to take out any loans or rack up any credit card debt because that really would've put me in a hole financially.
I wanted to use the cheapest and most beginner-friendly hosting service so I went with BlueHost. To be honest, it wasn't great, it wasn't quick, and it wasn't that easy to learn (surprisingly), but it was $99 for a year so the price couldn't be beaten.
Wordpress theme-wise, I settled on the Standard Theme for a couple of years until I eventually bit the bullet and bought a membership with StudioPress and their Genesis themes.
When launching Urban Tastebud, I didn't have a true launch strategy.
The site didn't gain any traction until it was already up and running.
Since launch, what has worked to attract and retain customers?
Urban Tastebud thrives on listicles. After seeing the success in the mid-2010s of Buzzfeed list articles, I decided to write all my content similarly.
This makes reading the blog posts extremely easy and straightforward. And according to Neil Patel and Appsumo, these "top 10" types of posts rank extremely well on Google.
Over the years, Urban Tastebud did surprisingly well on Google SEO-wise. From personal research, I noticed that the main reason a lot of my content ranked in the top 3 on Google search results was not because of the length of my subscription box or gluten-free content but because my Disney-focussed content was doing very well on Pinterest. The hundreds of thousands of shares I was receiving on Pinterest on my Disney posts seemed to help boost my subscription box posts. I still can't explain this phenomenon.
In terms of social, my main focus was Pinterest. From organic reach and even paid ads on Pinterest, Urban Tastebud receives about 12% of its traffic from Pinterest while a majority comes from Google search.
But with the changing landscape of Pinterest and the dramatic drop in referral traffic that a lot of creators, myself included, have experienced, I decided to switch gears and put a lot more of my efforts into Tik Tok and Instagram Reels.
Tik Tok has been great so far especially with our Disney content because I can create quick "best of" food videos as well as ride POV videos which have been resonating very well.
Plus, being part of the Tik Tok Creator Fund has earned Urban Tastebud some extra money which has been a nice bonus. Although I haven't seen too many website visits come from Tik Tok, I have noticed an increase in new Instagram followers.
How are you doing today and what does the future look like?
Urban Tastebud has been profitable for the last 9 years.
Here's a quick rundown of the stats:
72% net profit average a month
$14,200 a month in expenses (labor, email, ads, hosting, web tools)
11,000 email subscribers
14,500 visitors a day
The next goal of Urban Tastebud is to expand on Disney Parks content by creating trip planning and travel guides with a massive emphasis on video, especially Tik Tok and Instagram Reels.
Disney vacation content is something that I've become growingly passionate about and I want to grow that portion of Urban Tastebud while also still focusing on subscription boxes.
Through starting the business, have you learned anything particularly helpful or advantageous?
One thing I noticed about running Urban Tastebud is learning to say no to product reviews and partnership requests.
Time is so important and the last thing I want to do is be a slave to my business because there's nothing more important than work-life balance.
Also, when it comes to creating content, I recommend making easy-to-read content preferably in list form. This does extremely well and it just helps organize the content.
What platform/tools do you use for your business?
Here are all the tools and services I use on Urban Tastebud:
That's it.
What have been the most influential books, podcasts, or other resources?
There's only a handful of books, podcasts, and resources that have been helpful.
Advice for other entrepreneurs who want to get started or are just starting out?
My advice for anyone looking to start a blog is consistency.
It takes time to grow a blog and as long as you're dedicated and passionate about what you write about, you should have zero issues making great readable and shareable content.
Also, focus on video. Tik Tok is so valuable and it's helping my Disney Parks content take off.
Lastly, I recommend that you don't shy away from asking for advice. People are willing to help. You just need to ask.
Where can we go to learn more?
If you have any questions or comments, drop a comment below!
-
Adam Bryan, Founder of Urban Tastebud
Want to start your own business?
Hey! 👋I'm Pat Walls, the founder of Starter Story.
We interview successful business owners and share the stories behind their business. By sharing these stories, we want to help you get started.
Interested in starting your own business? Join Starter Story Premium to get the greatest companion to starting and growing your business:
Connect + get advice from successful entrepreneurs
Step by step guides on how to start and grow
Exclusive and early access to the best case studies on the web
And much more!
PROMOTED
Did you know that brands using Klaviyo average a 95x ROI?
Email, SMS, and more — Klaviyo brings your marketing all together, fueling growth without burning through time and resources.
Deliver more relevant email and text messages — powered by your data. Klaviyo helps you turn one-time buyers into repeat customers with all the power of an enterprise solution and none of the complexity.
Join Brumate, Beardbrand, and the 265,000 other businesses using Klaviyo to grow their online sales.
Starter Story
Wanna see 52 business ideas you can start with less than $1,000?
Join our free weekly newsletter and get them right now.