Thank you Klaviyo for sponsoring Starter Story ❤️
Turn one-time buyers into repeat customers. Try the platform loved by 265,000 brands
How I Generated Over 925K+ In Sales In Two Years
Become A Financial Advisor
This is a follow up story for Builder To Contributor LLC. If you're interested in reading how they got started, published about 2 years ago, check it out here.
---
Hello again! Remind us who you are and what business you started.
My name is Denzel Rodriguez I am 25 years old and am now building my Kingdom in the content creation and financial industry space. I create valuable content primarily on Youtube helping people pay off debt faster, understand money, increase cash flow, and build a long-lasting Kingdom for their families.
My flagship product is called the Velocity Banking Manifesto which is an online digital course that comes with a community, mastermind groups, and 1-1 financial consulting with myself. The 3 main concepts I teach my clients are Velocity Banking, Infinite Banking, and Kingdom Authority. So far from 2019-2021 to date, I have generated over 925k+ in sales.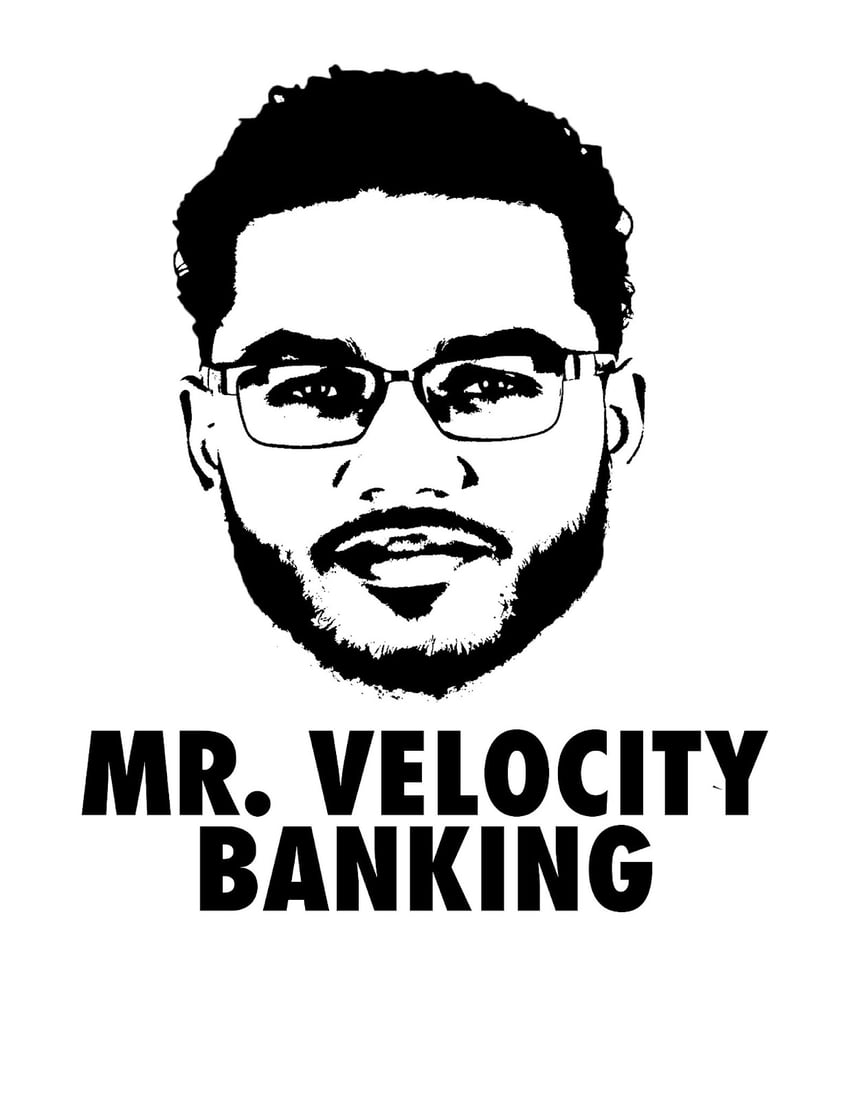 Tell us about what you've been up to! Has the business been growing?
In the last 6 months, I have been doing more collaborations with other influencers, business owners, and everyday working professionals in their careers talking about money and how to build generational wealth. I have also branched out into other social media platforms such as Instagram, LinkedIn, and Tiktok. When I lock in these speaking engagements I ask for the event to be recorded so I can repurpose the content onto the social media platforms to gain a larger audience and overall influence in the marketplace. This helps me save a lot of time because I am speaking to new people and then that becomes new content for my social media. I'm killing two birds with one stone. That has been going well, especially now that I have the capability to work with others effectively and delegate tasks that I am not good at or time-consuming ones.
There is no getting rid of struggles, you just get better. Get comfortable with struggles because it is going to stay with you forever till you die.
For most of 2021, I have been speaking at least 1-3 times per month where I have an average speaking time of about an hour. This is plenty of material for me to last the whole month. I do not have to think up new content because whatever the topic of the speaking engagement was, there are at least 5 sub-topics in each talk I do which can be broken up into smaller clips, sound bites, gems, takeaways, tips, etc. This does increase sales and revenue because the host of every event I do know me from the previous content I was putting out myself. It is nice when the host of an event can vouch for you even before you speak and promote you on their platforms to their audience. This builds trust faster which causes the potential viewer to become a customer. This strategy of cultivating relationships with other speakers/influencers/experts that have communities has been a great trend to follow and implement especially if you are a new business owner. Just like using other people's money to build wealth, I am using other people's stages to grow my wealth.
My revenue in 2020 nearly doubled not just to this one strategy but definitely had a positive effect on my income. in 2019 my revenue was 283k and in 2020 I did 463k total in revenue. I am going to continue this strategy and would be happy to provide another 1-year update to track these results long term. All I can say for now is I am seeing a trend in the online space and that is every business needs content and collaboration over competition is becoming a new message. I love both collaboration and competition. I think they are both healthy for business growth and personal development. Clubhouses and greenrooms are new platforms that have allowed small business owners to have a voice in big rooms. My goal as a young entrepreneur is to always be in the room. I don't care about making the most in the room or being the smartest in the room. What concerns me is being present when new information drops and taking action on that new information I learn for my business and lifestyle. I have hired a content creator to create content for my Instagram page by repurposing existing content I have on my youtube and I am in the process of hiring someone for email marketing to improve my email engagement.
What have been your biggest lessons learned in the last year?
My biggest lesson so far has been you cannot do business alone. Eventually, you need to hire people and fully delegate tasks that are either time-consuming or things you are just not good at. You also need to be willing to invest the money it takes to find talent in the marketplace. I also recommend doing market research on the different jobs and tasks that you need for your business before hiring the first person you find. The market pricing for services is so wide that on the internet you can buy just about anything for as cheap as possible or as expensive as you want. It really does boil down to what you can afford.
For a young business owner like myself, I like to research people in-depth, watch how they operate in their business and see what their mindset is before investing. It is kind of like observing the stock market or a specific company before you buy. For example, I am working on finding someone for email marketing I can either look for a well-established expert on email marketing that charges 10k for their service, or I can research and find a young millennial that has been studying email marketing for a few years maybe worked for a large company then just recently started their own business and charges 60% less for the same work. Or I can find an older person with more experience that maybe just had a baby and they are re-entering the marketplace but has 15 years on their belt of email marketing experience and they just started a beta service for their email marketing program that I can jump in and then pay them for 1-1 service or a done for you service that they haven't even created yet and then I can leverage that by saying something like hey I will provide testimonies track the results and post it all over my social media as promoting for you to gain you more exposure which will help you gain more clients.
That is super valuable to that business owner and then who knows I might receive a special discount or added features and benefits to the service I am looking for. As a business owner you have to think very creatively and outside the box, if you want to maximize your dollars while growing a business. I like to copy the approach Warren Buffet has when he invests in stocks. He really studies these companies all the way through. I am not interested in chasing meme stocks, I want to find solid business owners with good ethics and behaviors that can serve my needs to be a success.
Advice for other entrepreneurs who might be struggling to grow their business?
I believe you need to think big, not small. Be obsessed or be average when it comes to your business. The struggle is normal, everyone will face it even if the billionaire business owner has struggles the average person couldn't even comprehend. There is no getting rid of struggles, you just get better. Get comfortable with struggles because it is going to stay with you forever till you die.
Be willing to be accountable for your actions and I would even argue to be accountable for things you can not control. For example, let's say a new tax law comes out that you are not aware of that increases your cost by 10% in your business, or let's say a worldwide pandemic hits which cause the world to shut down. These are big gigantic problems that you as an entrepreneur/inventor/creator/big thinker take accountability and authority over an uncontrollable event and conquer while everyone else runs and hides. That is the perfect time to become a leader and save those people that are scared and run into hiding. Sometimes all they need is a leader to follow. That leader could be you so embrace the struggle and take accountability over the things you can control and as you grow reach out to the big gigantic problems that you and your team can solve together and be the leader for the people you serve in your business.
Where can we go to learn more?
If you have any questions or comments, drop a comment below!
-
Denzel Rodriguez, Founder of Builder To Contributor LLC
Want to start your own business?
Hey! 👋I'm Pat Walls, the founder of Starter Story.
We interview successful business owners and share the stories behind their business. By sharing these stories, we want to help you get started.
Interested in starting your own business? Join Starter Story Premium to get the greatest companion to starting and growing your business:
Connect + get advice from successful entrepreneurs
Step by step guides on how to start and grow
Exclusive and early access to the best case studies on the web
And much more!
PROMOTED
Did you know that brands using Klaviyo average a 95x ROI?
Email, SMS, and more — Klaviyo brings your marketing all together, fueling growth without burning through time and resources.
Deliver more relevant email and text messages — powered by your data. Klaviyo helps you turn one-time buyers into repeat customers with all the power of an enterprise solution and none of the complexity.
Join Brumate, Beardbrand, and the 265,000 other businesses using Klaviyo to grow their online sales.
Starter Story
Wanna see 52 business ideas you can start with less than $1,000?
Join our free weekly newsletter and get them right now.