How I Launched A Successful Baby Boutique
•
Published: July 25th, 2022
How I Launched A Successful Baby Boutique
Hello! Who are you and what are you working on?
My name is Marlene Reid, and I am the founder of Dolly Thomson Baby Boutique, a one-stop destination for affordable, comfortable, and stylish baby clothes for every occasion.
Our products are tailored towards babies from newborn until age two, and we sell unisex items as well as gendered products for girls and boys. The clothes are made with the finest quality cotton and are designed to be unique to products currently available on the market.
Since launching earlier this year, we have seen unprecedented success, drawing in $1250 per month in sales to date.
In the next few months, we hope to expand our range of products to include accessories such as headbands, shoes, and hats. We also have plans in the future to connect with the local community in Nottingham and surrounding areas, supporting new and single mothers so they don't feel isolated as they navigate motherhood for the first time.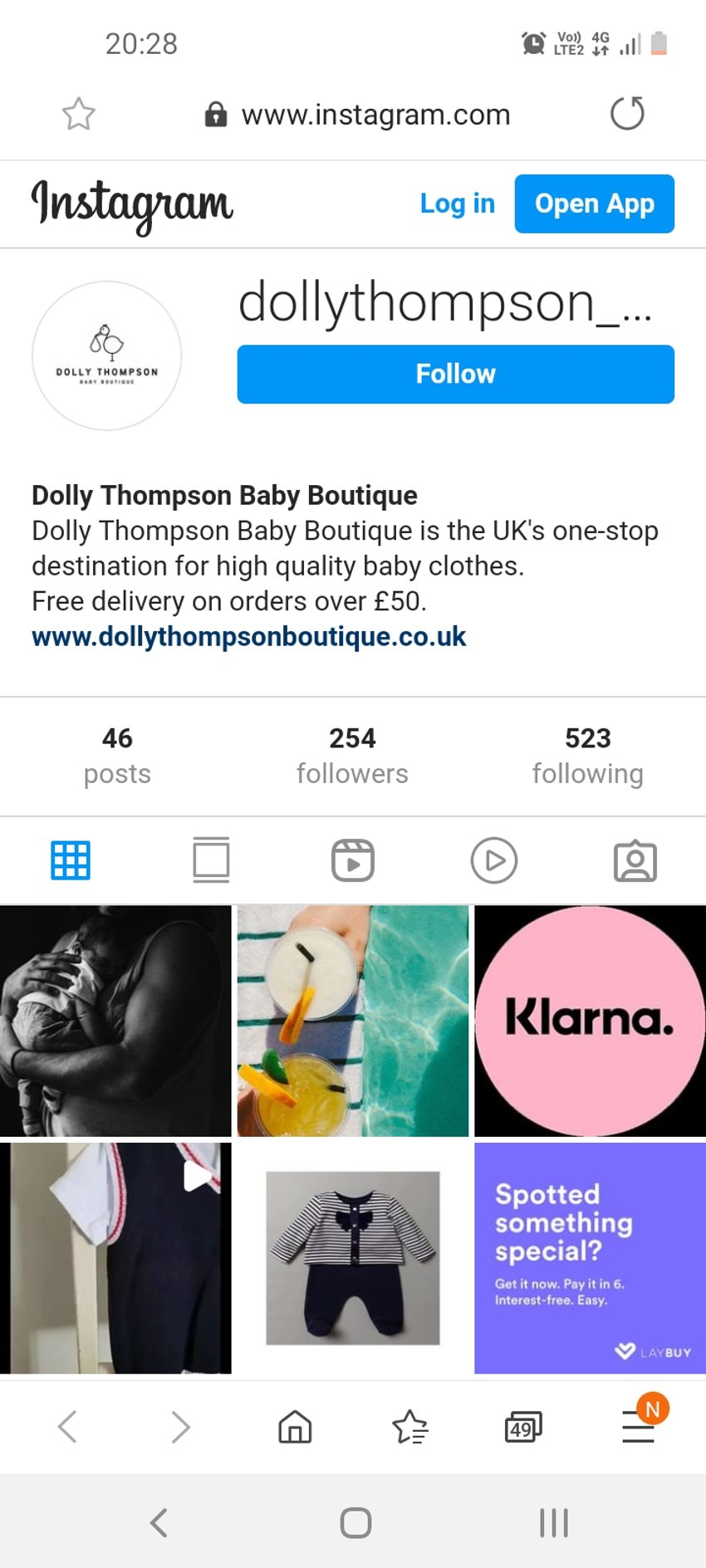 What's your backstory and how did you come up with the idea?
While I've dabbled in various business ideas, including a nursery, I was inspired to start Dolly Thompson while working with children as a Health Visitor. I have been a Health Visitor for seven years now and since Health Visitors are Public Health Nurses who support families at home, I regularly visit families at home when they have newborn babies and they often ask me where they can find affordable, good quality items of baby clothing. This has subsequently highlighted that there is a gap in the market when it comes to occasion wear for infants and since this didn't exist locally, I created it myself.
As a mother of two children, I could also relate to the dilemma of being overwhelmed when searching for clothes, and wanted to provide a store that would offer ease to busy mothers who don't have time to scroll through hundreds of web pages to find what they're looking for.
What excites me most about being an entrepreneur is the flexibility that I have over my working day and the fact that I can work from home and I do not have to consult with anyone before making any decisions regarding my business. I enjoy having that autonomy.
Take us through the process of designing, prototyping, and manufacturing your product.
The process was a very long journey of researching the current market, finding suppliers, and understanding exactly what the target audience is looking for.
I am currently based in the UK and Brexit has had a significant effect on Customs and Duty between the UK and the European Union. As a result, I know I wanted to source my products from UK-based suppliers. I, therefore, spend quite a bit of time researching suppliers on the Internet, comparing costs and other factors such as where the products are manufactured, etc. Once I'd found a supplier that could fulfill my vision for the products, I decided to work with them to purchase some samples. Waiting for them to come in was very anxiety-inducing, but luckily when they arrived, they were pretty much good to go, with very minimal changes needed!
Making sure that the materials were ethical and sustainable was also important and so I spent a lot of time researching materials that are flexible enough for babies to move around in, will wash well, and provide comfort, settling on a UK supplier, based in Essex, as the best option.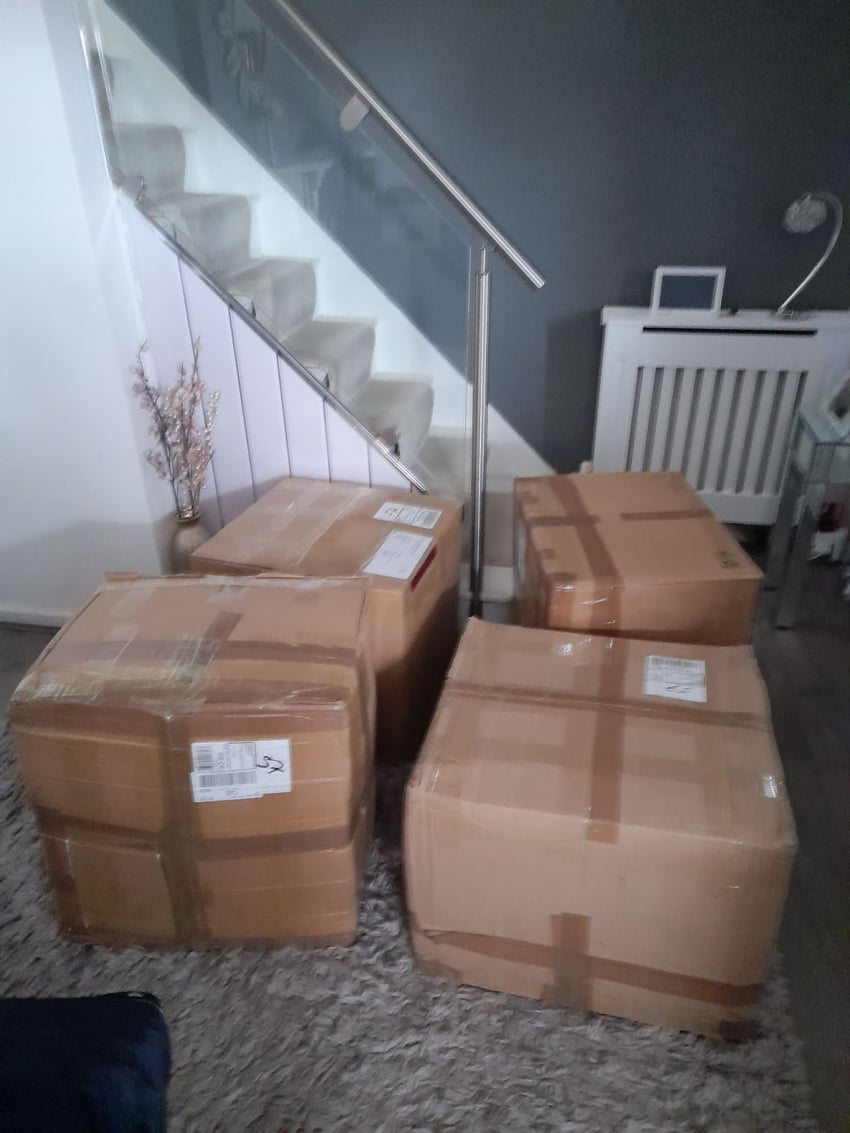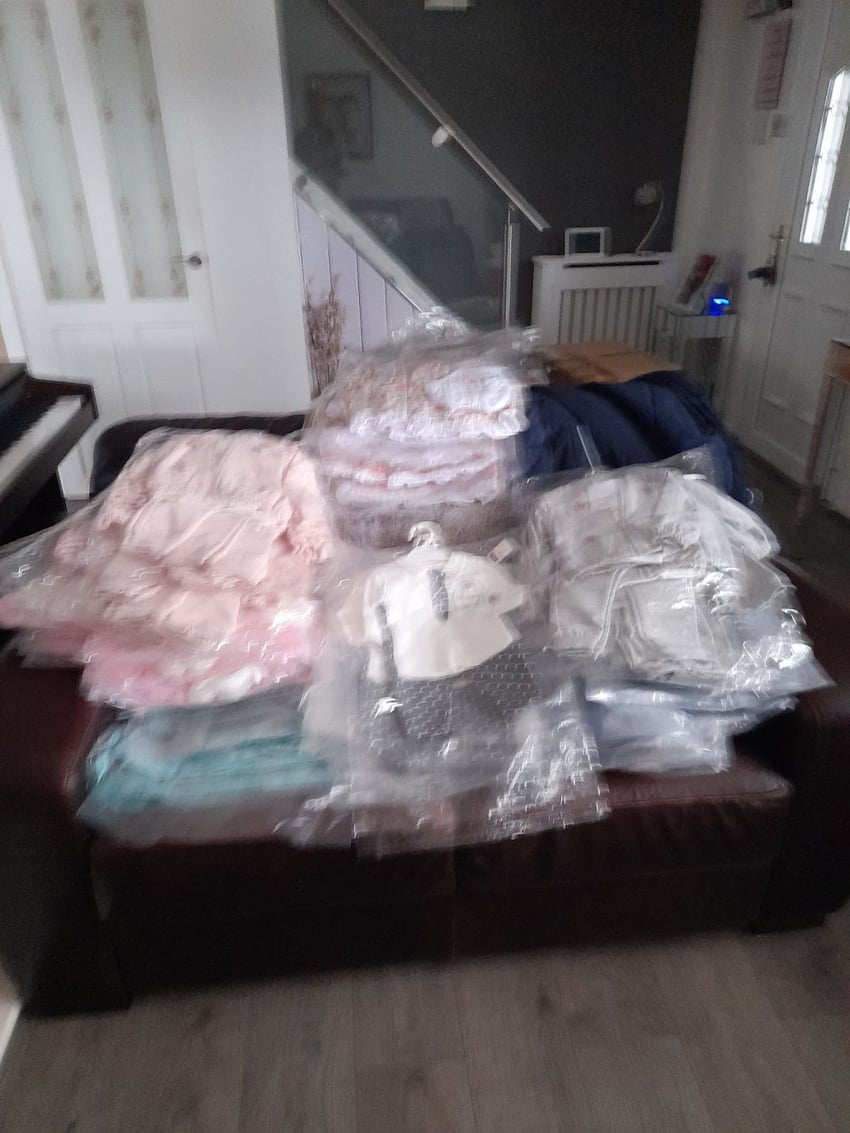 Describe the process of launching the business.
During the initial planning stage of the project, I attended a three-day workshop on ''Starting in Business'' organized by Nottingham Business Ventures (NBV) which focused on how to write a business plan, how to do market research, source funding and government grants, financial planning, business banking, taxes as well as registering a business in the UK.
I further attended a three-day marketing course, also organized by NBV, where I gained valuable lessons on how to market and promote my business, using social media. I learned how to use Facebook to find out who my target audiences are and what days and times of the day are most impactful for me to post my content.
At the time of launching, I was not aware of the power of social media, so I was more into promoting my business using traditional methods such as word of mouth and leaflet dropping.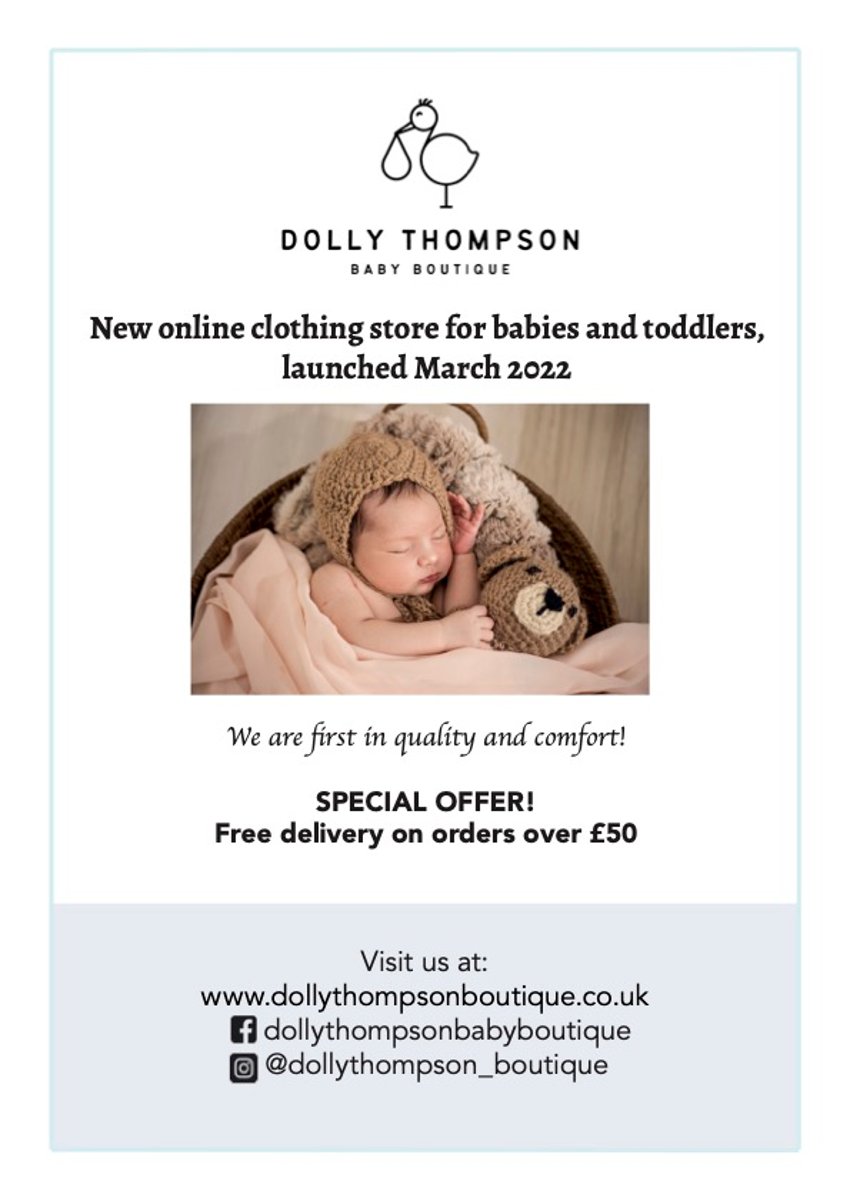 I also learned how to use Google Keyword Planner and Ubersuggest to find keywords that people are searching for so I could insert them into my website so I could be found more easily on Google.
Not only was NBV able to provide me with valuable knowledge in starting my business but they were able to provide me with an office from which my business is based.
Creating the digital aspects of the business was a challenge and as someone who isn't digitally savvy, figuring out how to build the website on Shopify and create social media accounts proved to be difficult. Thankfully, my daughter has the skills needed and stepped in to make the website into what it is now, making sure to walk me through it so I can make any minor changes to perfect the site.
To date, I have self-funded my business from personal savings, however, I am currently in the process of sourcing a grant to assist with our marketing campaign.
Below is a link to my launch on Facebook:
Since launch, what has worked to attract/retain customers?
Initially, I had no idea about the importance of being on Google, so I did not have a Google My Business account.
However, during one of the sessions on the marketing course, I was taught the importance and guided through the process of setting up the account. I have since seen a lot more traffic to our website since then. In fact, we are currently showing up on the first page of Google for the search term ''elegant baby clothes the UK,'' second page for ''affordable baby clothes'' and the third page for our product listing ''baby boy shorts set,'' not bad for a newly established company.
I was able to achieve this, using the knowledge I gained from NBV's marketing course, which taught me how to find keywords that people are searching for and plug them into the product title, header title, and production description on my website.
I have also written blog posts, how to style babies for the summer; how to unwind as a new parent; as well as on how to prevent or manage postnatal depression, which I think could be beneficial to parents who are suffering in silence.
How are you doing today, and what does the future look like?
Dolly Thompson has really hit the ground running and has already managed to exceed expectations, despite still being new. Shopify has been an incredible tool for all my distribution needs and our digital and traditional promotion has attracted customers, not only from the East Midlands areas but even as far as the US.
There's only so much planning and preparation you can do before you'll feel entirely ready to make the leap and the best way to learn how to run a business is to just do it.
Through starting the business, have you learnt anything particularly helpful and advantageous?
One of the key lessons that many perhaps don't consider is that running a business is not one straight upwards trajectory. There'll be some days when things are going great and others where unexpected issues halt progress and impact sales.
I've also learnt the power of social media and online promotion. As someone who isn't very digitally savvy, I found social media to be quite daunting and originally marketed the brand solely by dropping leaflets through letterboxes in my local area. While I did get a small amount of interest, focusing my attention on online PR, advertising and marketing garnered much better results and led to a clear uptake in sales. Mentions on radio stations have also proved successful in spreading the word.
What platforms/tools do you use for business?
Currently, the primary tool we use for the day-to-day upkeep is Shopify, which is an easy platform to maneuver, even for someone without knowledge of building and maintaining a website, like myself.
What have been the most influential books, podcasts, or other resources?
One podcast I find to be particularly inspiring is Caught Off Guard. The host, Patricia Bright, gets a deep dive from CEOs and entrepreneurs into their journeys to success, the mistakes they made along the way, and their top tips when venturing into the world of business.
The Diary of a CEO by Steven Bartlett is another brilliant podcast. It's great to hear some of the world's most influential business leaders speak in such a relaxed, chatty format. Fingers crossed I might be able to share Dolly Thompson's story on those podcasts one day!
Advice for other entrepreneurs who want to get started or are just starting out?
While it may sound cliché, the best advice I can give is to just go for it. There's only so much planning and preparation you can do before you'll feel entirely ready to make the leap and the best way to learn how to run a business is to just do it.
Another thing that I didn't expect is how much time needs to go into managing the different areas of the business. As someone with a full-time job, it can be exhausting to finish the 9-5 and then jump straight back into work again, but every time a sale comes through, or someone lets me know how much they've loved their order, it reminds me of why I chose this path in the first place.
Are you looking to hire for certain positions right now?
Currently, Dolly Thompson is focused on growth more than anything, so while we're not actively hiring, it's in our long-term goals.
Where can we go to learn more?
-
Marlene Reid, Founder of Dolly Thompson Baby Boutique
Want to find more ideas that make money?
Hey! 👋 I'm Pat Walls, the founder of Starter Story.
Get our 5-minute email newsletter packed with business ideas and money-making opportunities, backed by real-life case studies.
Together With BigCommerce
The simplest way to start selling online
With BigCommerce, you can build, run and grow a better online business in less time, with less cost.
Start a trial: Build a store that caters to your unique needs. Get 15 days free when you pick your plan, no strings attached.
Launch your store: Customize your storefront with powerful features. No design skills needed.
Convert more sales: Build buzz, find your target customers, and drive even more online traffic.
Start your free 15-day free trial today ➜ (no credit card required)