On Creating A Sticker That Works As A Motorist Identification Service
Start A Motorcycle Riding And Safety Class Business
Hello! Who are you and what business did you start?
We are two bikers, who had the idea of ​​launching a 100% business for bikers in March 2021.
Sticker4life sells a Motorist Identification Service (MIS). The main purpose is to identify bikers easily in case of emergency, so thanks to a QR code anyone can read their user profiles: personal data, medical information, and contact person.
We launched 2 months ago, and have been testing the market, looking for the product-market fit, and understanding, little by little, how to sell, which are the best channels to be in and the fastest way to reach our target audience.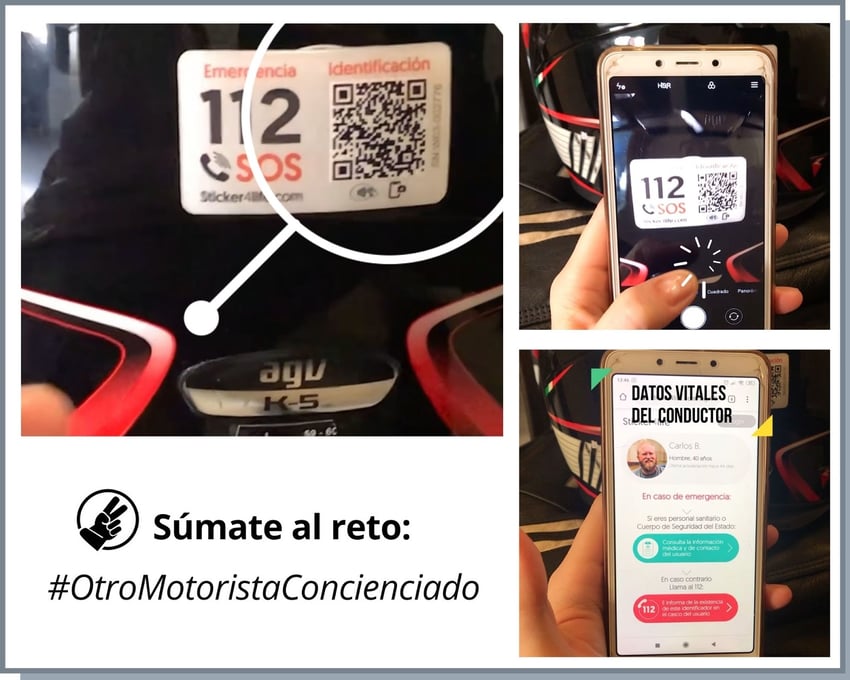 What's your backstory and how did you come up with the idea?
We are 2 founders: Óliver has been developing software for more than 20 years and he is currently working as an Innovation Manager in a large company. With this project, he found a way to combine his passion for motorcycles with technology.
We learned that we need to listen to customers a lot, and we took every opportunity to make a call and chat with them.
And I, Aurora, have been working in Digital Marketing for more than 10 years. I am an entrepreneur and I am closely linked to the startup world, which is the reason why, at the age of 40, I decided to launch this project.
In 2019, researching functionalities for QR codes, we realized that it could be useful for motorists and we discovered that there was no well-known product on the market.
So we first developed a prototype: and we saw that it could work. Then we sent an online survey that was answered by about a hundred motorists, and it allowed us to fine-tune the value proposition.
After that, we validated various business hypotheses with interviews with motorists, and we finally launched an MVP through contact groups as a final "litmus test".
Take us through the process of designing, prototyping, and manufacturing your first product.
Our business model is a SAAS, with a service part (the platform with the user profile) and a product part (the sticker itself).
So on the one hand we had to develop a platform. We did many user tests to get to the final tab, striving to improve onboarding, usability, "wow effect" and also referral strategy. And on the other hand, we designed a special sticker for motorcycle helmets. This design changed many times until it was optimal in the event of an accident.
Now we are working on packaging for distribution partners so that they can sell us in stores and garages.
We always try to support the Spanish product, working with suppliers nationwide.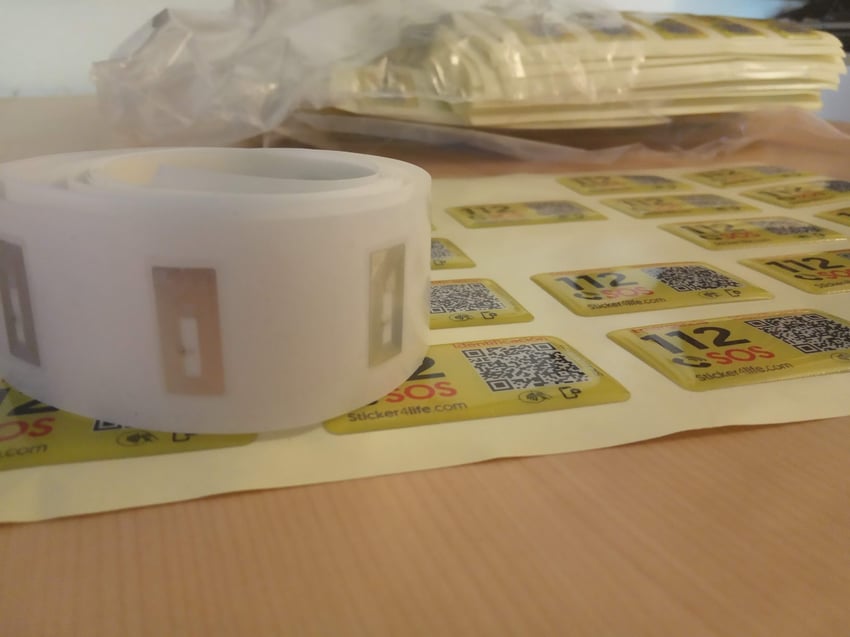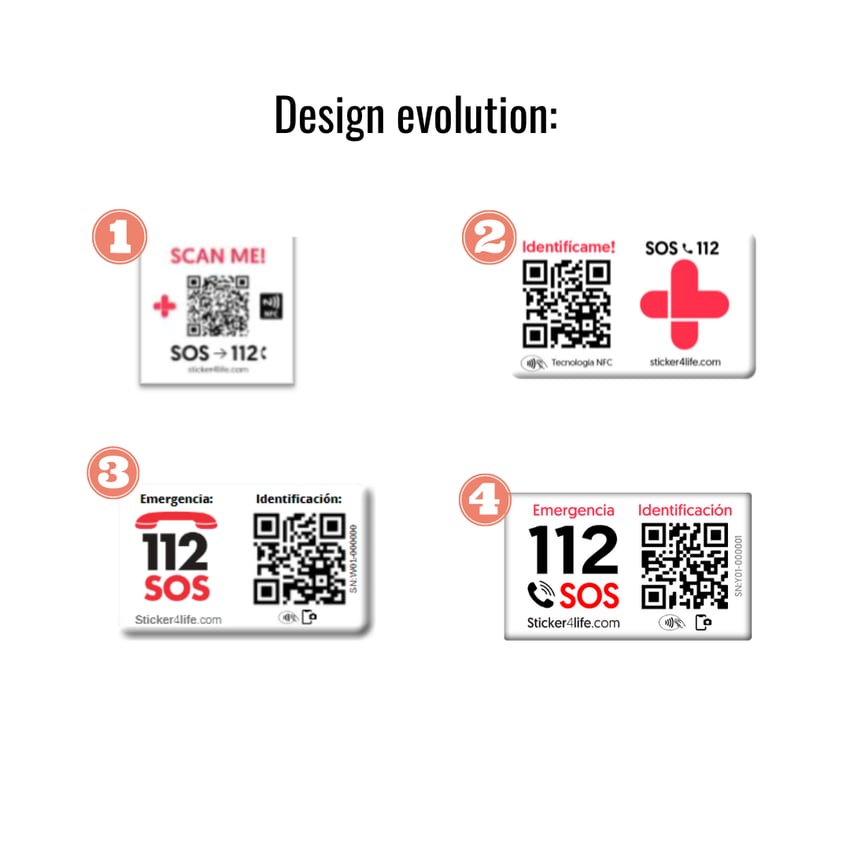 Describe the process of launching the business.
We did an FFF launch on several channels: by email, on social networks (Facebook, Instagram, and LinkedIn), by Slack groups and we also sent a press release. And it was actually a perfect MVP because we received a lot of feedback and we made a lot of changes: we redesigned the website 3 times in 2 weeks and rethought even pricing to find a product-market fit! We started having interesting sales and contacts within 2 weeks.
We learned that we need to listen to customers a lot, and we took every opportunity to make a call and chat with them. It is also very useful to talk with specialist colleagues (website, CRO, sales, etc) because it helps a lot to better define the value proposition and work on it more efficiently.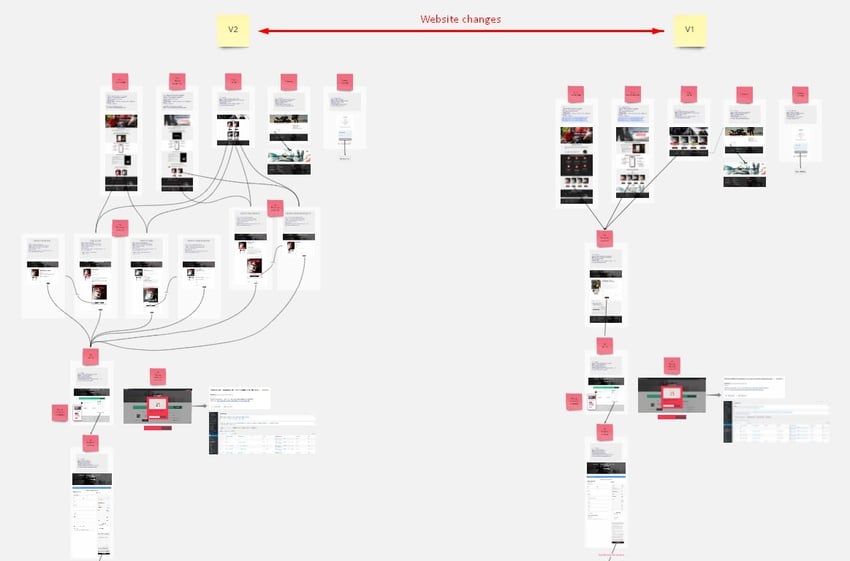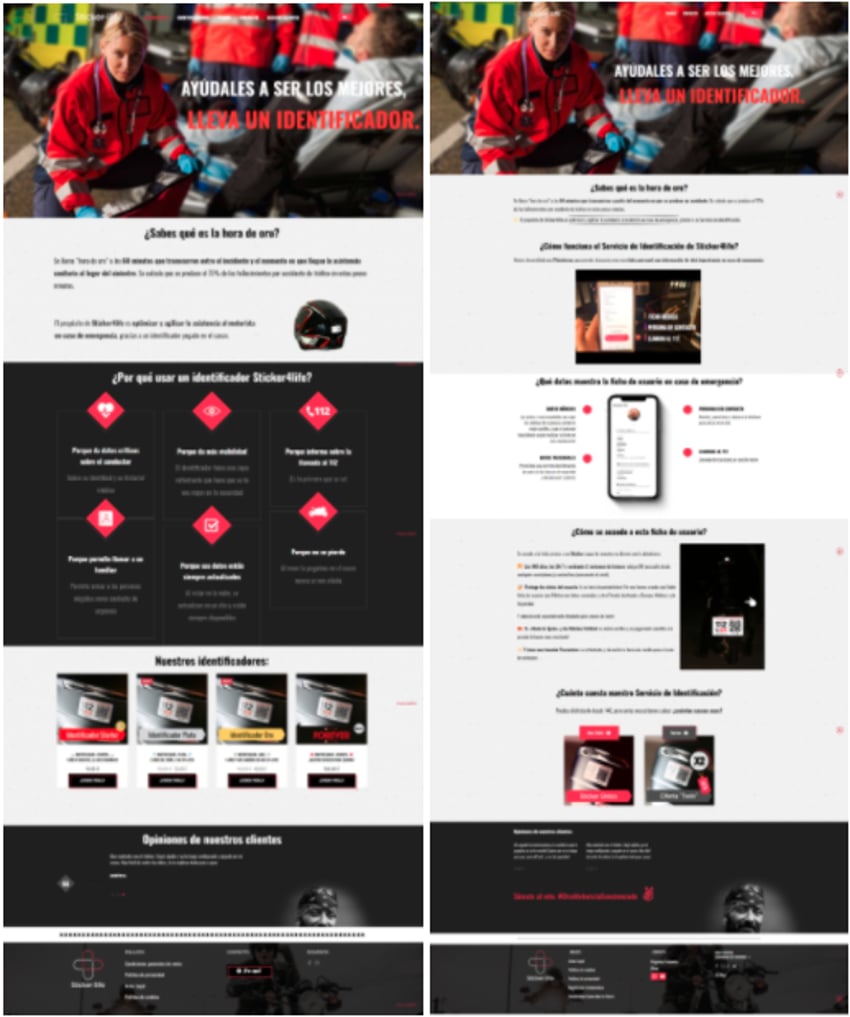 Website v1 vs v2
Since launch, what has worked to attract and retain customers?
Here are 10 learnings:
Test everything. Use the data to analyze user patterns or behaviors as soon as possible. We are very digital but maybe the fastest way to get there might be via offline.! As I always say: "Take care of the online and pamper the offline".
You never know where leads come from, so consider each opportunity as if it were the most important of all.
Switch on your "opportunity detection radar". Open your mind, to find the famous "unknown unknowns".
More than customer reviews, get "brand ambassadors", it will help you a lot to spread your message more strongly.
In Ads, invest little budget and closely monitor the performance of your campaigns.
If you have little time to dedicate to Social Networks, use them to find not only clients but also B2B agreements (fan pages and groups). Contact directly by message with a personalized text.
If you want to reach the media, the best channel to find the right people is Twitter.
The best way to retain customers is by keeping them happy. If the product is bad, it will go away.
Work the referral in every action you do, in all departments, there is always a good time to gain subscribers.
Be strong, always ask a little more from each collaborator, with a smile everything works!
How are you doing today and what does the future look like?
To date, we are not profitable yet, but our growth makes us think that we will reach breakeven in less than 6 months. We have very low fixed costs, and a gross margin of 60%, so now we have to expand the business to sell volume.
We are seeing that agreements and partners are going to be decisive in our growth strategy because it involves almost no fixed expenses, only commission.
What platform/tools do you use for your business?
Tools that serve us daily:
What have been the most influential books, podcasts, or other resources?
When you start a business, you need to be continuously training, but I can recommend some references:
Advice for other entrepreneurs who want to get started or are just starting?
Be careful not to "fall in love with your project". It is good to have a business idea, but it's necessary to validate it as soon as possible, don't wait for the launch to test the product-market fit!
Where can we go to learn more?
If you have any questions or comments, drop a comment below!
-
Aurore Mandelbli, Founder of Sticker4Life
Want to start your own business?
Hey! 👋I'm Pat Walls, the founder of Starter Story.
We interview successful business owners and share the stories behind their business. By sharing these stories, we want to help you get started.
Interested in starting your own business? Join Starter Story Premium to get the greatest companion to starting and growing your business:
Connect + get advice from successful entrepreneurs
Step by step guides on how to start and grow
Exclusive and early access to the best case studies on the web
And much more!
Starter Story
Wanna see 52 business ideas you can start with less than $1,000?
Join our free weekly newsletter and get them right now.