Ryan Popoff
---
This article is a part of our encyclopedia, and is editable by you. Edit ➜
---
Ryan Popoff is a Canadian entrepreneur. Ryan started Popov Leather in 2013 and is based in Nelson.[1]
| | |
| --- | --- |
| Company | |
| Twitter | |
| Instagram | |
Career
Early Career
No early career info added yet...
Popov Leather
Ryan started Popov Leather in 2013. They detail the beginnings of their company in their Starter Story interview: [1]
Q: How did you get started on Popov Leather?
Popov Leather started as a hobby.
After I graduated from art school, I had no idea what to do with myself. Leatherworking appealed to me because of how sculptural it is. Leather can vary wildly; from the way it's tanned, the type of animal it comes from, down to how thick it is. Exploring leather as a sculptural material excited me and I was supported by a fantastic community both online (Reddit, leatherworker.net) and offline (vendors such as longview leather).
Eventually, I made a wallet that I was proud of, something I would love to carry with me. I took a few pictures and listed it on Etsy.
Don't rely on consensus or approval from your peers, staff, and loved ones. Many people will tell you that you won't succeed, prove them wrong.
To my surprise, someone bought it! This propelled me to make more wallets, explore other items, and use other types of leather. All the proceeds from the sales that Etsy brought us was put towards new tools and materials.
I worked a day job for a while, 8 hours a day at work then 8 hours at home working on orders as they came in through Etsy. It was a lot of work, but thankfully my partner (now wife) was there to help me through it. She took on work and hand-sewed and shipped, while I assembled and managed customer-service and marketing.
Eventually we made enough revenue for me to quit my day job and focus on Popov Leather full time. It was the hardest decision I ever made: will I succeed? Will I fail and have to look for another job?
Ultimately it was the best choice I ever made.
This snowballed into where we are today, 6 years later. We have grown from a small 1 person operation in an apartment dining room to employing 10 people full time in our 1,400 sqft workshop.
2013: Workbench in my living room.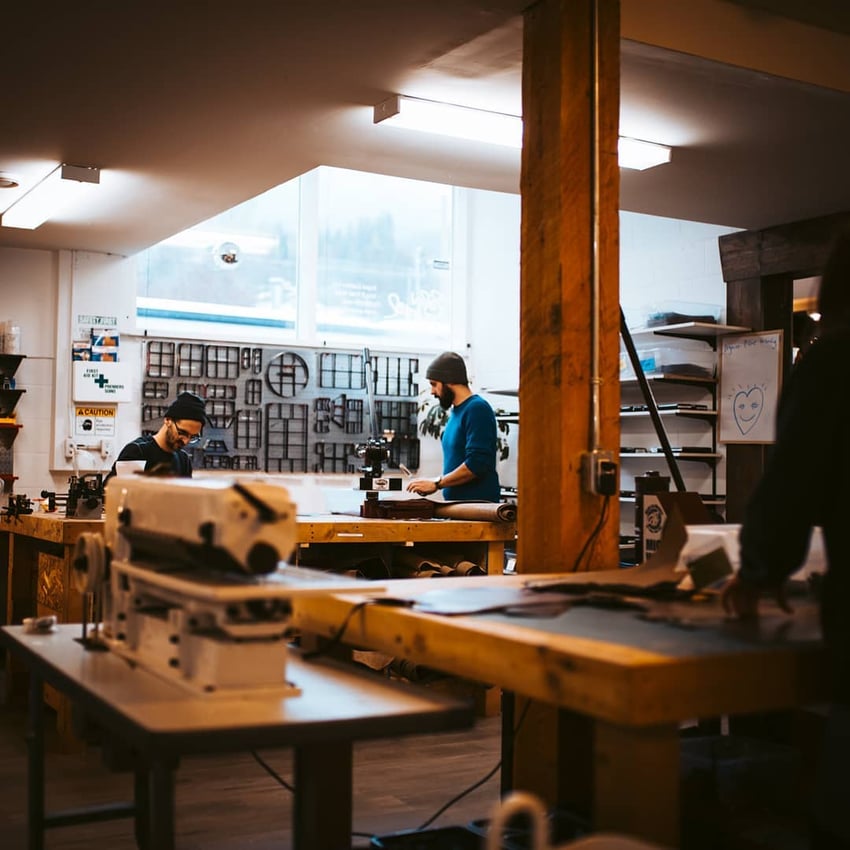 2019: Our workshop today.
Source [1]
References
Contributors
Contributors to this article:
Pat Walls, Founder @ Starter Story
Wiki Updater