Thank you Klaviyo for sponsoring Starter Story ❤️
Turn one-time buyers into repeat customers. Try the platform loved by 265,000 brands
How I Started A $150K/Month Website Monetization Company
Start An Advertisment Business
Hello! Who are you and what business did you start?
Hello, my name is Arsen Sultanyan. I am the founder and CEO of Digital Caramel company. I have been in the digital business since 2006 when we just started with software production, and I was engaged in promoting and selling the product online.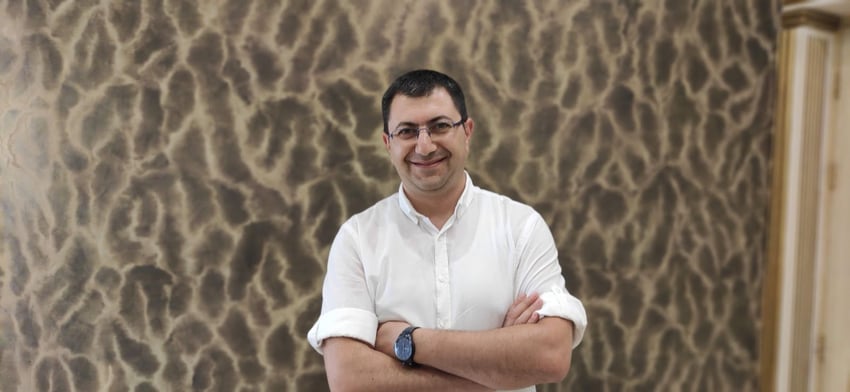 Later in 2010, I started delving deeper into digital marketing and founded a new digital marketing company.
Having worked in this field for ten years, I decided to change my focus and start with digital advertising technologies. Digital Caramel Company came to offer website monetization technology and help our partners better monetize their websites.
Customer service is one of our main focuses, which is a massive gap in the field. Most monetization companies pay less attention to service quality. Aside from providing high-yield monetization, we also provide quality customer service that guarantees customers' loyalty and satisfaction.
At the moment, our company generates $150,000 monthly revenue, and this is not our endpoint. We are constantly working on improving the quality of services, expanding the geography of service delivery, and developing other technological solutions that will further increase the monetization of websites.
What's your backstory and how did you come up with the idea?
I came up with the idea of ​​Digital Caramel when I was still engaged in digital marketing. At that time, the monetization service was created as an additional product in an already existing company. While conducting direct advertising for partners, not once we had got an inquiry about additional possible monetization strategies to convert traffic and make a profit. I started exploring monetization options, brought out all the standard methods that were used at that time, and tried to think out of the box in search of non-standard solutions.
If you think that your business idea or the product is innovative and can succeed, go for it, leave the main job and invest as much as possible to launch the business. Yes, it will be difficult, but the secret of success is being focused on your business idea.
With the first steps, we connected to the international advertising networks and started a technology implementation that could provide maximum income through monetizing the website. The first experiments of using monetization technology on partner websites were positive.
Back then, we realized that this was a new product and it should be presented as a separate company even on the international market. Thanks to the Monetization Services of Digital Caramel working on international technologies and networks, we could quickly expand our geography. With the first positive results, we realized that we can create value for websites with a budget meeting the global market standards. So the Digital Caramel was no longer an idea.
To have time and enough resources, I discontinued my responsibilities in a digital marketing company. I started working on this product, which required both time and human resources to master advertising technologies in a short time. As a company, we invested in team formation, established a venue, and got our first cooperation.
Take us through the process of designing, prototyping, and manufacturing your first product.
Once we had launched the service and attracted the first customers, we experienced a lack of certain coordination of processes. Most working processes were produced manually․ While going deeper into each process we found ways to automate them, for example, delivering statistics to customers, adding a new website in the system, generating code, and more.
We have created a system for automation that will automate the processes according to priority. The system was first tried and tested on automating the reports. As we deal with different advertising networks, we have created a platform to collect network data from each customer. The automated platform allowed customers to log in and check the results of monetization dynamically and daily.
We gradually automated the rest of the processes, creating software solutions that allowed us to save time for our employees, reduce mechanical work and the risk of human error. These tools made it possible to connect the website to the monetization system with simple steps, thus increasing the number of customers. Parallelly we reduced the workload of employees, allowing them to focus on new technologies and solutions.
The automation helped us be more productive, give higher results, generate increased ROI efficiency, and have customer retention.
After the automation, we formed a sales team to attract potential customers. Our efforts paid off: the company registered a 200% growth within a year.
At some point, the company started expanding on the international market, and we faced legal issues. To meet international standards, have literate contracts and documents, we collaborated with a legal organization that provided us with the necessary solutions. Moreover, we established our second company in Russia for effective solutions in the legal field. Thus we can now work much easier with CIS-based companies.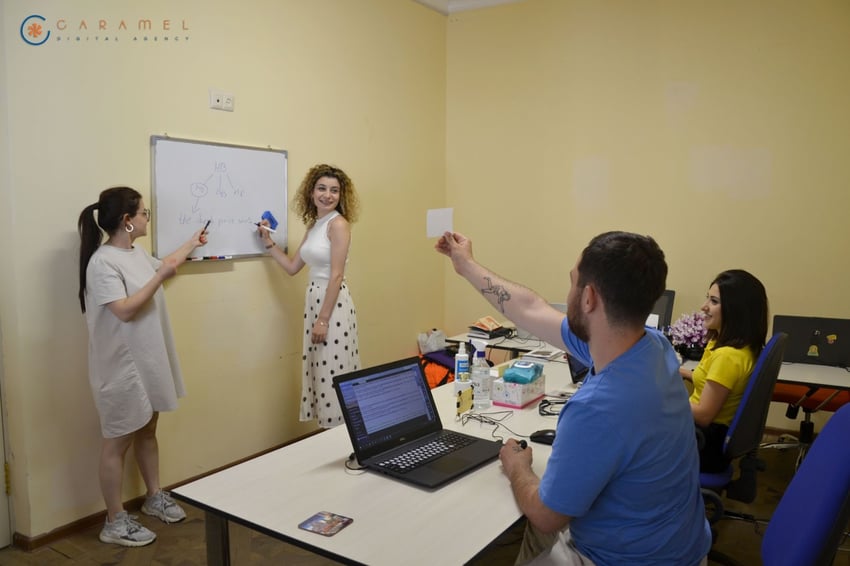 Describe the process of launching the business.
The biggest challenge with starting this business was that I had to step back from my previous job and focus on one direction. It took a lot of effort and time to free up time and space to think about a business idea, strategies, and benefits.
We took it slowly to start. After gaining the first few clients, we had a serious partnership, which helped us gain some financial stability in this business and allowed us to make continuous investments in software development which naturally required additional costs. With this cooperation, we could avoid a difficult and long stage of the company's development. By the way, we are still in a productive collaboration with this client.
When we first started the business we had our vision of services and benefits and had a certain perception of which strategy would work best. During the working processes, the customers started to dictate what might be right for them. For example, when creating the dashboard, we imagined one kind of report that would include all the key points and interests of the customers. In practice, they preferred a totally different one.
Another example, some clients rejected detailed reports, the others demanded a more precise analysis and report format. We came to the point that we needed a flexible platform and system that could be aligned to the preferences of the customers. It is very important to listen to the customer requirements and preferences and align services for better performance. The flexible approach helped us drive customer satisfaction.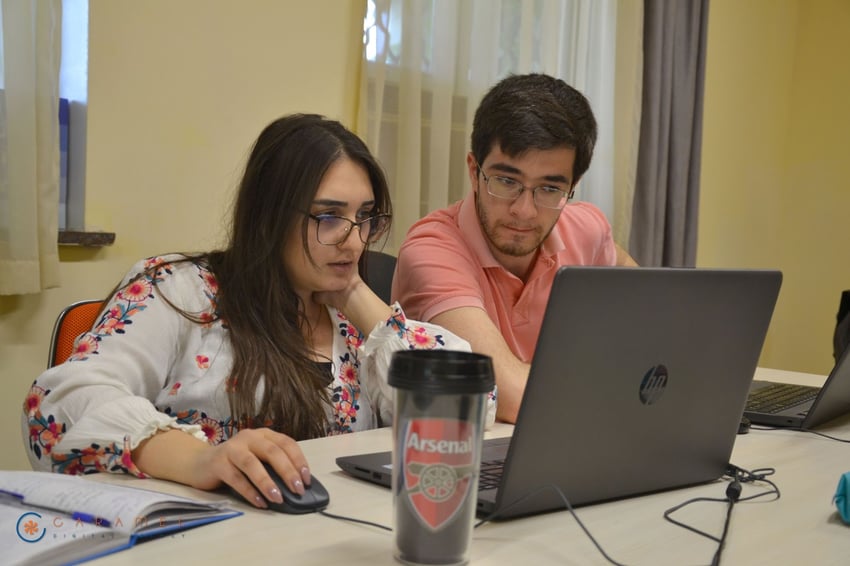 Since launch, what has worked to attract and retain customers?
We started attracting our customers through direct sales. We formed a sales team, which was engaged in attracting potential customers in different countries, presented our product, and invited them to test it.
But this strategy was not enough; the fact that we provided high-quality customer service, made us understand that we need to find a platform where we will be able to present our service. Customers, in turn, will have the opportunity to be more open and share their experiences. We chose the well-known forum for webmasters in the Russian market, created the topic, and offered the users to test our services.
We started receiving feedback, and 99% were positive. We were consistent with any objective dissatisfaction and comment, working on the gaps to improve the services. This strategy gave us additional valuable sales. Customers came after reading the positive reviews, experimented, shared their experience back on the forum. These reviews were later displayed on our website with links to show that they are independent and organic.
The next step was advertising․ We placed contextual ads on Google and Yandex search that again helped attract new customers.
How are you doing today and what does the future look like?
Today, our company works on creating new technologies and new monetization methods for customers, video ads, and, in general, developing alternative solutions, which will allow making the less effective strategies work more productive.
I want to point out that we are now investigating each case to find the best working solution. This strategy helps us to build a repository of ready-made solutions applicable to similar publishers.
We are working on the cost reduction of the customer acquisition. The procedure requires the automation of the sales department automation, process control automation using CRMs, advertising optimizations, etc. We have also increased lead control through the CRM system. Since the very first steps of business development, we haven't stopped on our progress, working on automating all kinds of mechanical processes. Automation cuts the mechanical work and allows employees to be more engaged in creative work. Of course, automation is also aimed to deliver quality products to a large flow of customers.
At the moment, our goal is to expand the geography of our partners and customers through developing and implementing innovative technological solutions. Today the main focus market for Digital Caramel is the CIS countries. We try to offer equally effective services for West and Asian countries.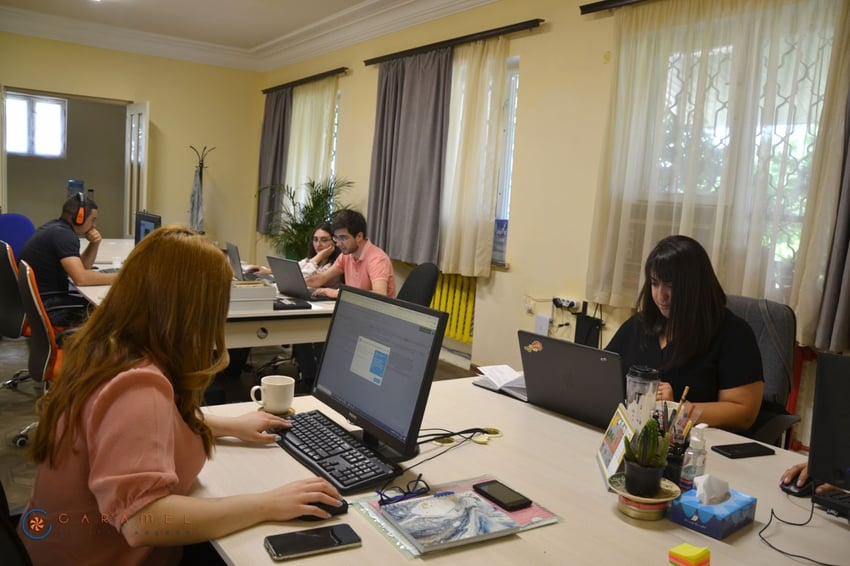 Through starting the business, have you learned anything particularly helpful or advantageous?
This business has a very important aspect that we should point out. There are very few people in Armenia who have been involved in advertising technologies. It means, when we acquire a new employee, we do not consider their experience in the field, because it will be almost impossible, but the skills and willingness to gain new knowledge. The new employees go through an extensive learning and training process to be fully ready for the job. We are helping to acquire a completely new profession and be on-demand in the labor market.
For us, employee retention is a top priority because we invest time and resources to train them. We spare no effort to motivate, encourage and ensure their professional growth. We regularly conduct training and ensure, the employees follow the development of new technologies, as the technologies in our field are evolving day by day. During the meetings, we encourage the active participation of each team member, discuss their suggestions and ideas. In this respect, the company works very openly. I can consider this one of our main achievements. Our team members feel they have value and that their suggestions are not ignored.
What platform/tools do you use for your business?
Along with the tools that we have created for internal use, we also use various third-party tools. The first one to be mentioned is Bitrix 24 CRM, which offers quite a wide range of possibilities. We use it both for managing work processes with clients and for the company's internal task management. In addition, we use mobile software, Zadarma virtual phone system for the company that helped automate outbound and inbound calls.
For website analytics, we use Google Analytics, Yandex Metrics և Yandex Webvisor tool, which allows understanding the customer behavior on the website at different stages. For online chat, we use the Carrot Quest tool to ensure stable and ongoing communication with potential customers.
What have been the most influential books, podcasts, or other resources?
Not sure if reading a specific book or following a podcast empowered me, but I do read Forbes, and business-related journals from time to time to learn about business people and their success stories.
I am looking for interesting solutions they used to succeed, their strategy in searching for new business ideas, and discovering new markets. I filter out all the information to ensure whether it is applicable in my business or not, and, of course, some of them were inspirational for me.
Advice for other entrepreneurs who want to get started or are just starting?
The first I would advise is to be focused. What does it mean? If they have an idea or business plan, they should definitely go for it. Starting a business is always risky. Most times, the new business idea becomes supplementary or secondary to the main job. And again, there is always a risk to fail. A person who is starting the new idea probably has their main job with a stable income will be ready to leave it when the business succeeds.
This strategy leads directly to failure. If you think that your business idea or the product is innovative and can succeed, go for it, leave the main job and invest as much as possible to launch the business. Yes, it will be difficult, but the secret of success is being focused on your business idea.
With focus, it is possible to open new horizons or find new ways to advance a new business model. Why is focus so important? Being involved in all the business processes and being close to the customer it is possible to get feedback, understand needs and align the business to the end-user. After all, the goal of any business is to drive satisfaction, gain more customers, and, therefore, profit.
In conclusion, my advice to new entrepreneurs is to be focused on the idea and constantly work on improving service.
Are you looking to hire for certain positions right now?
At the moment, Digital Caramel is looking for new employees to expand the team, both in the maintenance department and the account management. We also need employees to be involved in PPC advertising, develop and offer new marketing channels, gain and attract new customers. Different vacancies have different requirements. We welcome new team members with great enthusiasm, as each new employee brings a new mindset and creates new value. Having new vacancies indicates and proves that our company grows and develops.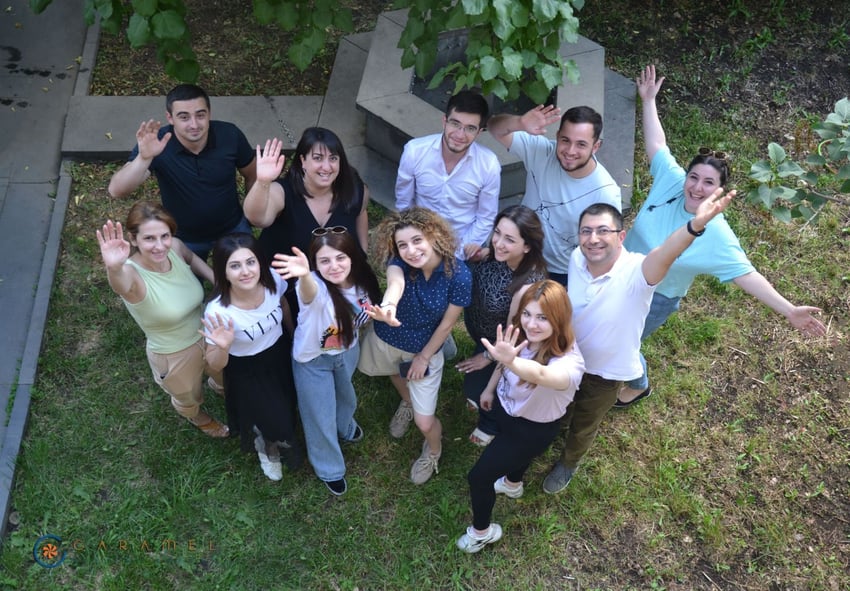 Where can we go to learn more?
If you have any questions or comments, drop a comment below!
-
Arsen Sultanyan, Founder of Digital Caramel
Want to start your own business?
Hey! 👋I'm Pat Walls, the founder of Starter Story.
We interview successful business owners and share the stories behind their business. By sharing these stories, we want to help you get started.
Interested in starting your own business? Join Starter Story Premium to get the greatest companion to starting and growing your business:
Connect + get advice from successful entrepreneurs
Step by step guides on how to start and grow
Exclusive and early access to the best case studies on the web
And much more!
PROMOTED
Did you know that brands using Klaviyo average a 95x ROI?
Email, SMS, and more — Klaviyo brings your marketing all together, fueling growth without burning through time and resources.
Deliver more relevant email and text messages — powered by your data. Klaviyo helps you turn one-time buyers into repeat customers with all the power of an enterprise solution and none of the complexity.
Join Brumate, Beardbrand, and the 265,000 other businesses using Klaviyo to grow their online sales.
Starter Story
Wanna see 52 business ideas you can start with less than $1,000?
Join our free weekly newsletter and get them right now.