How We Started A $150K/Month Original Designs Apparel And Accessories Brand
•
Published: August 30th, 2020
Start An Online T Shirt Business
Hello! Who are you and what business did you start?
We are Matt Snow and Meredith Erin, and we're the co-founders of Boredwalk, a lifestyle brand that sells original art and graphic design on functional goods.
While we mostly print and sell our art on casual apparel, we also offer accessories and decor products and are always working on new designs and products to delight our customers. Speaking of customers, ours are primarily 25-55 years old and interested in art, music, animals, mental health, progressive politics, feminism, existentialism, nihilism, monster movies, and Satan. So essentially a reflection of ourselves.
We've been growing fairly rapidly, especially in the last 2-3 years as we've become more adept at digital marketing to find and retain our ideal customers, averaging MoM growth of 10-12% and YoY growth of 50-100%.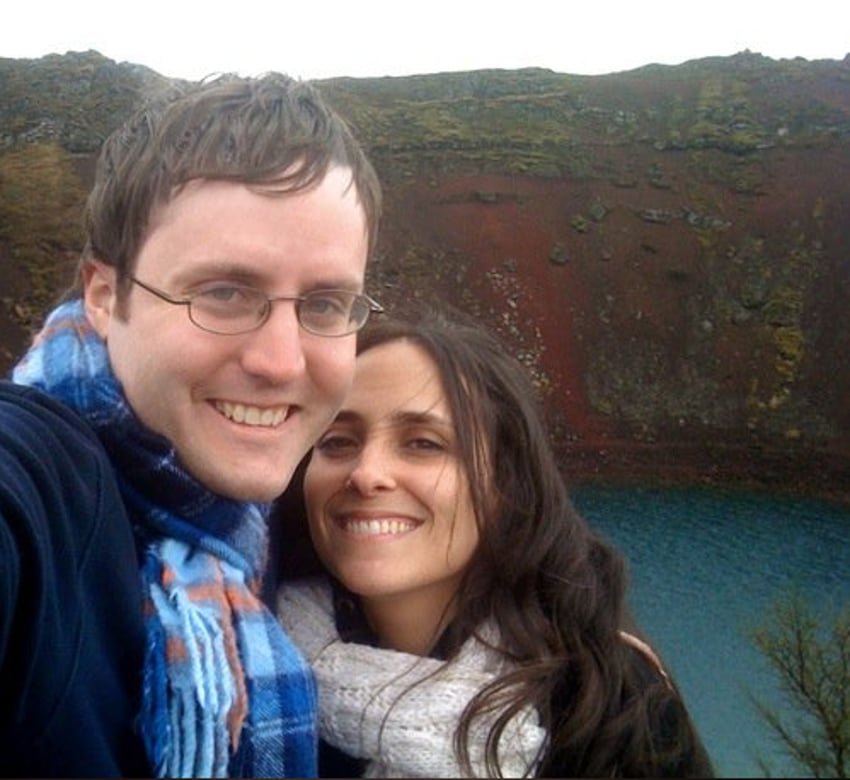 What's your backstory and how did you come up with the idea?
Matt grew up in the DC area and always loved drawing and illustration, but it took a back seat to more "grown-up" pursuits when he first went to college (only to then drop out and join the workforce). Meredith went to school in DC, and after running into each other at various concerts and DJ sets eventually started dating. It was around this time that Meredith found some old illustrations Matt had done and encouraged him to go back to school and get his graphic design degree. She was already well-established as a software engineer, but Matt was still trying to figure out what he wanted to do professionally.
Three years later, after a move up to Baltimore and armed with a hard-earned degree, Matt started working for other people as a designer...and hated it. Around this time the two started their first brand, Ex-Boyfriend, as a weekend hobby, making trinkets like duct tape wallets and wrist cuffs out of recycled beer cans and selling them on Etsy. This eventually grew into a small collection of graphic tees. While Matt is an excellent technician who can execute design concepts well, Meredith is the art director and ideas person who comes up with 99% of the concepts that eventually become our designs.
As our order volume started to grow, we pivoted to focus more on the apparel, since we could outsource the printing and fulfillment of those, whereas the other items we were selling at the time were very high-touch and labor-intensive.
Around this time (2011) Matt was getting fed up with working for other people, and Meredith would have to listen to him whine about it every night, eventually just telling him "why don't you just quit and focus on Ex-Boyfriend and see if you can turn it into a real business?" Thankfully Meredith was earning enough in tech to support us both, so Matt took the plunge.
After about 18 months of Matt working on Ex-Boyfriend full-time with Meredith helping in evenings and on the weekends, we hit a bit of a ceiling with what we were able to accomplish from Baltimore. At this point, revenue generation fell into one of three equal buckets: B2C online sales via our website and Etsy shop, selling at live events like comic cons, craft fairs, and street festivals, and B2B sales via wholesale trade shows, but vendor issues on the screen printing side were creating serious headaches.
At the end of 2012, we decided to move ourselves, our cats, and our business to Los Angeles to expand the pool of potential screen printing vendors.
Unfortunately, this decision to move coincided with the folding of our fulfillment provider. After testing out a few replacement vendors following the move to Los Angeles, we quickly realized that to ensure a fast turnaround and high quality, we would need to bring production and fulfillment in house. $35,000 in equipment investments later and we did just that, printing & shipping posters, wallets, belts, bags, and shirts out of our garage and handling marketing & customer service out of the guest room in our house.
However, the reality was that Ex-Boyfriend wasn't generating enough revenue to pay the bills. We took a hard look at our creative output and determined that as fulfilling as the art we were making was to us, it wasn't particularly trend-oriented.
We first tried starting a print-on-demand service catering to other artists to make up this shortfall and keep the new production equipment running 40 hours per week, but onboarding clients was an uphill battle.
So in January 2014, we decided we would create our ideal client, and thus Boredwalk was born. We spent 4-6 weeks researching the current trends of the time, cranking out hundreds of designs with a long-tail focus, and loading up a new Etsy store with them. Since we owned our printing equipment we were able to sell our items for a bit less than the other Etsy sellers, which helped us get some initial sales velocity, and we'd incrementally raise prices over the next few years to help control demand so our order volume didn't outstrip our production capacity.
In late 2014 we had finally grown to the point where we needed more space and were able to move the business into its own space — a 1200 square foot flex space just outside of Los Angeles (still in LA County). We also brought on our first full-time employee at this time — Matt's younger brother, who had moved out to LA to pursue standup comedy. He continued working for us until late 2017.
We still did live events under the Ex-Boyfriend name until 2015, but live events weren't the most reliable income stream — a show that was great one year might be horrible the next, and the inconsistency was maddening. It was at this point we decided to focus on e-commerce only.
2015 also saw us expand our sales channels by adding Amazon's marketplace to the mix. Initially, this move was a boost, and by the end of 2015 Amazon accounted for roughly 40% of our gross online sales. But at the end of 2015 Amazon decided to open up the clothing category to overseas sellers, and within three months our market share was cut in half as fraudsters in China hijacked our listings and undercut us on price, despite our participation in brand registry and copyrighting our designs. We spent six weeks banging our heads against the wall, trying to get Amazon to help resolve this, but it soon became clear that they have no interest in helping sellers protect their intellectual property.
We had launched our official online store on Shopify in March 2016 but didn't know anything about how to drive traffic to a standalone website, as we had always really depended on marketplace sites like Etsy & Amazon and word of mouth for online sales. Ultimately we removed all of our products from Amazon, closed our Amazon storefront, and spent the second half of 2016 scrambling to replace 40% of our revenue.
We launched a couple of new brands, continued cranking out new designs for Boredwalk and Ex-Boyfriend, and limped into the holiday season, not sure how much longer the business would survive if we couldn't figure out how to dig ourselves out of the hole Amazon had put us in. Two things catalyzed our growth at the end of 2016 and beginning of 2017 — the outcome of the 2016 Presidential election, and our decision to invest in ourselves and become marketers.
Conventional wisdom has always dictated that it's best not to mix business and politics, but we were so demoralized by the overt misogyny and racism on display that we just shrugged our shoulders and said: "screw it; we're going to speak our minds, and if we lose customers/fans, so be it." So we started putting out a ton of left-leaning, progressive-minded designs, which led to a massive spike in sales around the time of the inauguration.
We also leaned into our propensity for cynicism and depression and began publishing new designs expressing our existential dread about the state of the world.
This shift in our creative output coincided with our decision to invest in ourselves and become marketers. Matt attended a small group seminar on email marketing in February 2017, and after getting our email program set up and dialed in we started advertising on Facebook in April 2017, first via an agency, but eventually bringing it in the house after hiring an expert for one-on-one coaching. Since then, our staff headcount has grown from three full-time employees (including ourselves) to 10, with more hires planned ahead of the holiday season.
Take us through the process of designing, prototyping, and manufacturing your first product.
Our ideation and product development workflow is pretty synergistic. Meredith is always coming up with fresh ideas, and she usually keeps track of them in a Google sheet. We go through them together and assign a 1-5 point value to each concept based on how marketable we think it is and how easy it will be to execute.
Concepts that we think are very marketable get assigned a 5, and concepts we think will be relatively easy to execute also get a 5. If we think the marketability is more niche or will be more difficult to execute, it gets a lower score. Concepts with a combined score of 7-10 get prioritized.
Then Meredith builds private mood boards in Pinterest for each high priority concept — colorways, aesthetics, etc. — for Matt to go through and cherry-pick the elements from the board that make the most sense and then starts to work on them. He'll then check in with Meredith at various points along the way to make sure he's not deviating too much from what she envisioned.
Once Matt is 85-90% done Meredith will help with composition and color choices (though if we end up butting heads regarding colorways we'll usually bring in the rest of the team to break the tie).
We try to work in batches so we can register multiple designs under the same copyright number before publication to minimize unnecessary cash outflow, and then we release a new design every Friday, first to our email list, then to our fans on social media the following week via organic posts. Since we have our production equipment we don't need to deal with prototyping or having a lot of cash tied up in ordering inventory in bulk quantities, which helps keep us agile and allows us to reinvest without needing to secure outside financing.
It doesn't matter how rad your product is — if you don't know how to get it to market you'll probably never get past being a subsistence business.
That said, our business did require a not-insignificant amount of startup capital. Again, since Meredith's background is in tech, we had that available to us. Our first textile printer costs around $25,000 when you factor in all the accessories and software and computing hardware to operate it. Then there's the money needed for raw inventory (in our case, blank shirts), commercial rent & utilities, marketing budget, and professional contractors (mainly lawyers to review commercial leases, help with nuisance lawsuits, protect against intellectual property infringement, etc.)
We do recommend outsourcing production and fulfillment initially to prove your concept and make sure there's a market for your products, but ultimately the best margins, quality control, and fulfillment speed are achieved when you bring production & fulfillment in house.
Currently, we have three textile printers, an infrared conveyor belt dryer, six heat presses, and assorted other production equipment, with more on the way. We're constantly reinvesting in the business to streamline, speed up, and simplify workflows on both the production and fulfillment side.
Describe the process of launching the business.
We think it's very rare for startups to have hard "launches" with a lot of fanfare and publicity. When you see that happen, it's usually a small team swimming in VC cash and doing things in a cavalier and wasteful manner, or they're bootstrapped but fall into this trap of "faking it until they make it," which can be dangerous, too, since faking it often costs a lot of money to give the appearance of being a bigger deal than you are, and that money should be spent building out systems internally — stuff no one ever sees — to improve efficiency and customer experience. In a lot of ways, we've been in the middle of a rolling "soft launch" for almost a decade!
Our first website (for Ex-Boyfriend) was entirely custom and built by Meredith using PHP. With Boredwalk we didn't have the luxury of a lot of time, but also the out-of-the-box e-comm platforms had improved a lot by the time 2016 rolled around, and of the available players on the market Shopify was the best one for our needs at that juncture.
We haven't changed the theme or UX substantially since then, preferring to make improvements on the margins to improve conversion rate and cut down on customer order errors. We mostly just refresh our splash images on the home page and update our navigation as needed. Could we go nuts and re-skin the site every 6-12 months? Sure, but we don't think it's the best allocation of resources, and speaking from our own experience, we hate it when websites we use a lot tinker with the UX relentlessly and junk it up with flashy stuff that doesn't improve the shopping or checkout experience.
Note that this is in no way an endorsement of Shopify. They've done plenty of boneheaded things over the last four years to annoy us and lead us to at least consider a platform migration.
At the time we went live with Boredwalk's website we didn't have a game plan to drive traffic to it. We spent a big chunk of 2016 and 2017 trying to figure out how to leverage Pinterest as an acquisition channel, but for our product type, Facebook and Instagram have been the most efficient and effective source of new customers, as well as the best ways to keep existing customers in the loop about new products and organizational goings-on.
Meredith has been working hard in 2020 to do more with Twitter organically, too. Again, though, there was no predefined "plan" in place at the time we went live. This was largely a function of us still deriving the overwhelming majority of our order volume from Etsy and, at the time, Amazon, and not feeling a sense of urgency concerning developing "owned" channels. However, since the launch in March 2016 our sales channel contributions to overall revenue has flipped, with over 95% of our order volume coming via our website, and Etsy bringing in less and less. We could do more to grow our Etsy sales, but they also make boneheaded decisions, and we'd rather focus on acquiring our customers than sharecropping on someone else's fields.
As for financing, again, we're entirely bootstrapped. When we buy production equipment, we pay cash. We'd rather go through periodic growing pains as we stretch the limits of existing capacity and stay out of debt than make the wrong move AND owe another entity a substantial amount of money. Meredith is fond of saying "regardless of scale, product type, service, or how long they've been around, all businesses are trying to do the same thing: run out of mistakes before they run out of money," and it's so true.
Regarding the biggest lesson learned beyond that one, it would probably be that the product on its own does not constitute a business. A lot of green entrepreneurs seem to be under the impression that, to paraphrase Field of Dreams, "if you build a better mousetrap, they will come." That's just not true. It doesn't matter how rad your product is — if you don't know how to get it to market (i.e., in front of the right peoples' eyeballs) you'll probably never get past being a subsistence business.
Since launch, what has worked to attract and retain customers?
The biggest thing we've done to attract new customers is leveraging social media — particularly on the paid advertising side — to find our tribe. For all its myriad faults, the interest targeting that Facebook (and by extension, Instagram) offers advertisers does help level up acquisition fast in a way we've never been able to with Google Ads, Snap, etc.
That said, it's not just about paid acquisition. It is so, so, so important to match those paid ads with quality organic content that keeps fans engaged and coming back for more every single day. We post UGC from fans every day. We post a "question of the day" every morning. We try to be funny with our organic flat lay posts and ad copy. We don't advertise on Twitter, but we post frequently and always try to lead with humor.
Per the previous question, we don't mess with Amazon anymore. It's an unscrupulous organization that prioritizes revenue over customer well-being and doing right by the sellers that comprise the majority of its transactions. We don't begrudge other sellers from using it to grow their business, but we also don't think it's a good idea long-term. All it takes is a glitch in their system, or tweaking the verbiage of their Terms & Conditions, and all of a sudden your account is gone. That doesn't even touch the fact that they treat their warehouse workers horribly and it's a cesspit of intellectual property infringement and unsafe counterfeit goods.
Our other big sales channel — especially when it comes to retention — is email. We use Klaviyo to build out automated flows that are triggered based on customer actions on our site, and we try to tailor our messaging in kind, but lots of e-commerce businesses do that. Where we shine is our campaign emails. We send three every week, M-W-F, and other than a hero shot at the top showcasing one of our designs, we make no effort to sell products in these emails. They're designed to educate, entertain, and delight. Usually, they feature a section where we highlight important historical facts or famous birthdays tied to the date in question, a little about what's been happening behind the scenes at Boredwalk, and then more content.
We have no problem selling wholesale to other brick & mortars, but we have zero interest in having a brick & mortar presence ourselves.
On Mondays, we have the Boredwalk Community Spotlight Q&A, where we feature answers to fun, silly questions from different customers paired with a selfie of them featuring their favorite Boredwalk item. Wednesday emails are just links to fun, entertaining, and/or uplifting things to help make everyone's mind off the pandemic and other horrible stuff going on in the world. A lot of times we use the Wednesday email as a way to showcase other creators we feel an affinity toward that we think should get more eyeballs on their work. Finally, Friday emails are where we drop new designs, dole out more fun historical facts, and share links to our weekly podcast episodes. Oh yeah, the podcast…
We have one. The pandemic has made interviewing guests trickier, but we do like to interview other folks whose work we admire on the pod whenever possible. Mostly they're comedians, visual artists, musicians, filmmakers, writers, food bloggers, and the like, but we love talking to other creative people about their process, the intersection of art & capitalism, the struggles with supporting oneself as a working artist, and other aspects related to their creative life. When we don't have guests, it's just the two of us riffing on current events, complaining (humorously...we hope) about the annoyances we and the rest of the Boredwalk team have to deal with daily, like vendors screwing up, annoying property managers or landlords, etc., reading customer reviews, and sharing some of our favorite comments from fans related to our Question of the Day posts.
Finally, we provide great, responsive customer service. If someone DMs or emails or calls, we always respond within one business day, and we try to be as accommodating as we possibly can to customers who (politely) ask for assistance, whether it's calling their local post office to try and track down a missing package, printing our art on a specialty off-menu shirt styles or colors, expediting shipping to make a delivery date (less possible right now due to COVID, but we still try our best), and generally trying to make shopping with us as painless and hassle-free as possible.
So we have a pretty robust, holistic, full-funnel mentality when it comes to acquiring and retaining customers.
Fire fast, hire slow. Rip that bandage off; your organization will be better off if you excise toxic people and/or underperforming employees as fast as possible.
How are you doing today and what does the future look like?
We've been profitable since 2015 and profitability is always at the forefront of our decision making. We're always interested in growing our repeat customer rate, increasing AOV, and generally providing a 5-star experience for our customers. We don't get hung up on every little KPI, though. We don't care about time on site. If they hang out and buy stuff, great, but if not, no worries — they're just not our customers. Yes, we want a healthy conversion rate, but there's only so much you can do to maintain it as your site traffic and order volume scales. It's usually bouncing around 3-3.5%, though. Lately, we've been averaging around 100,000 unique visitors per month.
Customer lifetime value and AOV are always moving targets, but that's because they've been steadily increasing as we've grown, which is the idea. When we first started running paid ads we had a hard floor of 2X ROAS. As our volume has increased we've been able to tolerate lower ROAS, but a minimum of 2X is always the goal.
We're always interested in growing our email list, but we're very hawkish about the open rate, deliverability, and making sure the right people are getting our emails, so we don't just blast our full list — we only send campaign emails to our most engaged subscribers who are routinely opening. We also don't get hung up on vanity metrics like follower count, gross revenue, etc. — that stuff rarely has any bearing on profitability.
We have no problem selling wholesale to other brick & mortars, but we have zero interest in having a brick & mortar presence ourselves. Generally speaking, we're misanthropic introverts, as are the members of our team. Having strangers come into our physical presence and interact with us in person feels like some new circle of Hell designed just for us.
Moving forward, we'd like to expand our product line into more things that are not sized. Apparel will likely always be our bread & butter, but low-effort, high-margin pick-and-pack items would be pretty sweet. Until we can focus on those, though, we'll continue releasing new designs every week.
We'd also like to expand our reach outside of the US. That's not possible right now given how the pandemic has essentially ground international shipping to a halt, but if it rebounds in 2021 or 2022 we'd love to sell more to people outside the US.
Current operations are fairly simple: design stuff put it in front of our audience, sell it, print it, ship it, repeat. I know that sounds flippantly reductive, but we find our quality of life decreases as the complexity of our operation increases. We've recently moved from a 1,200 square foot space to a 7,000 square foot space and doubled our production capacity with equipment investments and the addition of four new team members, with more on the way. Most of this is down to a desire to improve our quality of life and that of our team.
Short-term, we're looking to expand our management structure to remove ourselves from day-to-day operations so the two of us can focus exclusively on our core competencies of marketing and product development. Long-term, we'd like to continue with our 50-100% YoY growth with an eye on an eventual exit in a few years. It's gratifying to look at what we've accomplished to this point, but it's also been extraordinarily grueling.
Through starting the business, have you learned anything particularly helpful or advantageous?
Get your processes out of your head and down on paper sooner rather than later. These will become your SOPs and dramatically speed up training for new hires.
Don't go for the easy money and get too cozy with marketplace sites. Double down on yourself and your website — build your castle on bedrock, not quicksand.
Bring as much stuff in-house as you possibly can, whether it's marketing, production, fulfillment, or something else.
Fire fast, hire slow. Rip that bandage off; your organization will be better off if you excise toxic people and/or underperforming employees as fast as possible.
There should be no such thing as a Minimum Viable Product in your lexicon OR product line. MVPs are how bars get set low. Set a high bar and jump over it.
Don't try to start a business if you're trying to "spend more time with your family." You will spend years working twice as many hours for half as much money on the spec that someday it will magically all be worth it. Most businesses fail long before that happens.
What platform/tools do you use for your business?
We use several tools for our business, but a few we recommend to others are:
stamped.io - Perfect for collecting customer reviews and replying to product questions.
Shipstation - We use this tool for pulling orders from Etsy and Shopify into one place. It also pushes shipment tracking numbers back to our sales channels so we don't have to manually enter shipping data once orders are fulfilled. When you ship hundreds of orders each day, it's important to have an automated batch process for shipping.
Helpscout- This is our customer service hub. It's very user-friendly for our customer service team and ensures that all communication with customers is replied to, tracked, and organized in a central place.
Later - We use this tool for scheduling Instagram content. Getting value out of Instagram requires consistently publishing engaging posts. We are busy during the week, so we just organize and schedule social media content once per week and this tool allows us to schedule it and automatically post the content when it's ready to go live.
Google Docs - We pay for a premium Google account, but it's so reasonably priced and you can use it in so many ways for your business. We store company SOPs in there, maintain to-do lists, maintain shared docs with team members, etc. We appreciate the portability and flexibility of the whole suite of tools.
Pinterest - We like using Pinterest boards internally as a way to communicate with each other about design. We can visually organize design ideas so we can collaborate on our creative output. You can create secret boards so they are just viewed by your internal team.
YOU have to be the expert at your company's operations, product, marketing, etc. Once you are the expert at every component you can hire people to do things for you, but you won't be qualified to hire or manage people to do things you don't know how to do.
What have been the most influential books, podcasts, or other resources?
Traction by Gino Wickman. We haven't fully implemented EOS, but it's on the to-do list.
Podcast-wise — as far as business goes — we like Ecom Crew with Mike Jackness & Dave Bryant, The Ecommerce Fuel Podcast, Ecommerce Influence with Austin Brawner & Andrew Foxwell. Meredith is a big fan of other shows like Why Is This Happening? With Chris Hayes, Why Won't You Date Me? With Nicole Byer, Unladylike, Savage Love with Dan Savage, and Muck Rake. Matt likes Bitter Coffey, Stuff You Should Know, and Stuff You Missed In History Class.
As for other business resources, the single best thing that has helped us grow since 2016 is joining a paid private business owner community. There are a lot of free groups on Facebook about running a small business, but you kinda get what you pay for.
We're members of EcommerceFuel.com, and it has in turn been an invaluable resource for tools, advice, venting to others who are in the weeds with you in their organizations, and generally, it's a great community of other store owners who are open with their time and willing to share.
Advice for other entrepreneurs who want to get started or are just starting out?
Starting a successful business is going to take a lot more time, work, and money than you think. Whatever you think it's going to require, it will be more than 10 times that. You need to have a lot of time and some start-up cash to get through the early phases because it will be a lot of work and you will make a lot of mistakes. There is no getting around that reality.
Companies at our size (or larger) have to spend money and make mistakes, too; the only difference is we have been doing this long so we have better judgment now than we did when we started, more cash to cover the mistakes that DO still arise, and more employees to help do all the work. You won't get to this point if you can't invest the time and cash at the beginning, though.
You also have to be prepared to invest in yourself. Don't even dream of thinking you can pay an "expert" to take some crucial part of the business off of your hands. If you try to get out of doing the hard stuff you WILL fail. You cannot buy your way out of this. The person most qualified to figure out your Facebook ads or manufacturing or email program is you. It doesn't matter if you have no experience with manufacturing or email or Facebook; hire a tutor who specializes in these things and have them teach you.
No one understands your business, product, or customer like you; you cannot fob this stuff off on others. If you don't think you understand your product, business, and customers like no one else, then you probably shouldn't be in business. YOU have to be an expert at your company's operations, product, marketing, etc. Once you are the expert at every component you can hire people to do things for you, but you won't be qualified to hire or manage people to do things you don't know how to do.
In general, I think successful entrepreneurs have personal qualities that aren't all that common. A successful entrepreneur is exceptionally tenacious, disciplined, independent, and very gifted at problem-solving. A successful entrepreneur is intellectually curious and very good at quickly learning lots of complicated and disparate things without much help. They are not easily intimidated by things they don't have any experience with. If this doesn't sound like you, you probably won't be able to make it as an entrepreneur.
Are you looking to hire for certain positions right now?
We are currently hiring a Director of Operations. We may also be looking for some more support staff later this year (production, shipping, customer service). We will probably be hiring more for our marketing team next year. We typically hire full-time people and offer competitive wages and benefits. Since we produce and ship our products in-house we typically hire people in the Los Angeles area.
Where can we go to learn more?
We also recommend joining our email list. Unlike most brands, our emails aren't all that much about selling you stuff, they are mostly about entertaining our subscribers with witty commentary and fun stuff about history and current events. While the majority of our subscribers are customers and fans, we do know that a lot of peers that are fellow store owners, copywriters, and marketers subscribe and read them, too.
-
Matt Snow & Meredith Erin, Founder of Boredwalk
Boredwalk has provided an update on their business!
8 months ago, we followed up with Boredwalk to see how they've been doing since we published this article.
Want to find more ideas that make money?
Hey! 👋 I'm Pat Walls, the founder of Starter Story.
Get our 5-minute email newsletter packed with business ideas and money-making opportunities, backed by real-life case studies.