How To Develop A Product Placement Strategy
•
Updated: October 8th, 2022
How To Develop A Product Placement Strategy
Topic
Print + Traditional
Cost Details
The standard product placement cost for a brief movie mention runs an average of $22,000 per placement. $392,500.
What Is A Product Placement Partnerships?
Product placement partnership is a form of partnership marketing where a company pays a movie company or a TV channel to include its brands or products within the movie or TV show.
This form of advertising provides brands a powerful marketing tool for improving brand awareness and generating more leads.
The goal of this marketing method is to increase brand recognition and exposure.
In today's post, we explain how product placement partnerships work, and share the best examples of powerful product placement for your inspiration.
Product Placement Key Takeaways
The above statistics show that Product placement is an increasingly big business in the U.S
How Product Placement Works
Product placement is a technique that aims at creating a positive product or service branding.
Effective product placement has the power to work on many different levels including emotional, physical and psychological.
For instance, when viewers see a product while watching a regular TV show or movie, they begin developing a positive feeling towards the particular product even without realizing it.
The positive feeling can in turn lead to a long-term relationship with the product or service, and ultimately contributes to positive brand awareness and intense brand loyalty.
As the marketing industry becomes complex, businesses are seeking innovative ways to engage their potential audience.
As such, they are coming back to the traditional advertising methods, which include product placement campaigns.
What Are The Benefits Of Product Placement?
Here are some of the top benefits of product placement, and the reasons for brands to embrace the advertising technique.
Done correctly, It Leads To International Exposure
In today's connected world, people often share stories of the best movies they have watched recently.
With Netflix and other channels becoming global, the reach of Hollywood film or television production is no longer specific to North America.
Therefore, product placement creates a chance for a brand to be seen by a global audience.
Generates Employee Motivation
For companies who invest in product placement, there is such a positive feeling whenever the staff realizes that a product they spent days working on has earned recognition through an entertainment vehicle.
Therefore, the employees are motivated to keep giving their best in product developments, and when pushing the sales.
Generates Product Trust And Credibility
When your target audience realizes that your product has space in international media, they feel that the brand is legit and approved.
Ideally, when a product appears on TV screens during a Nollywood or Hollywood show, the audience feels that the brand has earned a seal of approval.
Incredible Cost Per thousand Impressions
In comparison to traditional TV advertising, product placement generates an impressive CPM.
This is simply because a TV show or even a scene on a TV show is likely to go viral, and gains interest even among the people who did not know about the show originally.
Ultimately, the reach is more than double the originally foreseen.
Increased Sales
Advertisements on entertainment channels and more so movie channels and popular TV shows tend to generate an increase in sales.
This is often because the advertisements gain an audience globally, resulting in an increase in product demand.
Real-World Examples Of Product Placement
Here are good examples of how product placement works.
1. How BMW Used Product Placement To Generate Over 9000 Orders Of Units
1995s Goldeneye was the seventeenth installment in the James Bond film series.
The film featured several firsts and was the first bond film to star Pierce Brosnan as 007, the first not based on the Ian Fleming novel and the first released after the end of the cold war.
The film was the first bond film in which the spy automobile of choice was not an Aston Martin. Instead, the British agent got around in the Z3 by BMW.
The Z3 was not actually released until months after the film had left theaters. After the appearance, BMW received over 9000 orders for the car the month after the movie opened.
2. How Suntory Attained A Much Higher Sales After Appearing On A Comedy show
2003 was the year of Lost In Transition, an acclaimed comedy-drama starring Scarlett Johansson and Bill Murray.
Suntory, the Japanese whiskey got a considerable screen time, particularly when Murray shoots his ad and tries to negotiate the language barrier in the process.
The general manager for Suntory's premium-spirits marketing department said the placement gave the product a much higher profile than it ever got on television or print advertisements.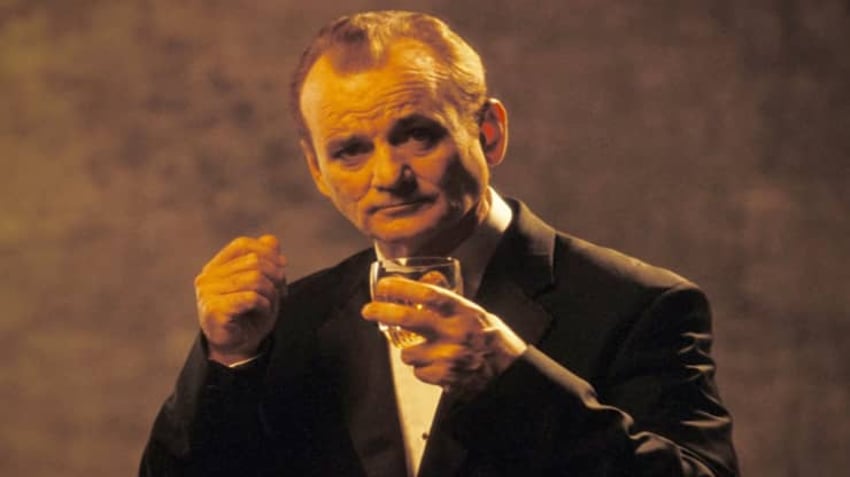 The ad's appearance on a comedy show was a great boost for the company.
Want to find more ideas that make money?
Hey! 👋 I'm Pat Walls, the founder of Starter Story.
Get our 5-minute email newsletter packed with business ideas and money-making opportunities, backed by real-life case studies.