Thank you Klaviyo for sponsoring Starter Story ❤️
Turn one-time buyers into repeat customers. Try the platform loved by 265,000 brands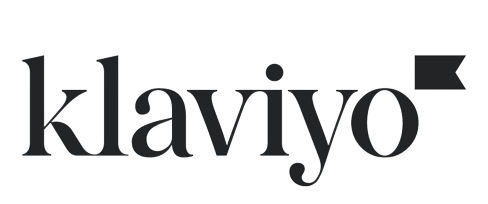 How We Started A $200K/Month Company Offering Innovation-As-A-Service
Start A Product Development Services Business
Hello! Who are you and what business did you start?
Hello, my name is Bradley Pallister, and I'm the co-founder and Head of Innovation here at Innovolo. We're an innovation and product development consultancy with an emphasis on helping our B2B clients to create a culture that embraces and exploits innovation.
Innovolo is an award-winning strategy product development and design company. We have moved from offering exclusively fixed-sum product development projects to managing the complete product development chain from idea generation, 3D design, and product launch planning.
Our flagship product is our unique Unlimited Innovation-as-a-Service which allows business owners and leaders to bring in an external innovation team that is exactly tailored to their needs for a fixed low subscription from just £1695 per month.
The service allows our clients to submit and queue up as many product developments or innovation projects as they want on our platform. Innovolo will then simply work through them in priority order, and deliver with a fast turnaround. When I say fast, I mean, really fast. Like how we recently helped a client who has their own in-house R&D department to expedite their product from eight months down to six weeks!
This low monthly cost gives unparalleled access to vetted talent that is matched to our client's specific needs, and with a 30-day money-back guarantee, there is minimal risk to any business owners.
With this external team of innovators, our clients always have a sounding board at their disposal, and in the meantime, developing the necessary mindset and skills to adapt to the 'new normal'. Our Unlimited Innovation-as-a-Service means that business owners can really focus on projects that would otherwise drown in operations and involve the entire staff in innovation.
We started the Innovolo journey in its current form in September 2018, but we've been dabbling in this arena for a long time now. Innovolo has several sister organizations, and we're excited to be looking to make some acquisitions and mergers over the next 12-18 months.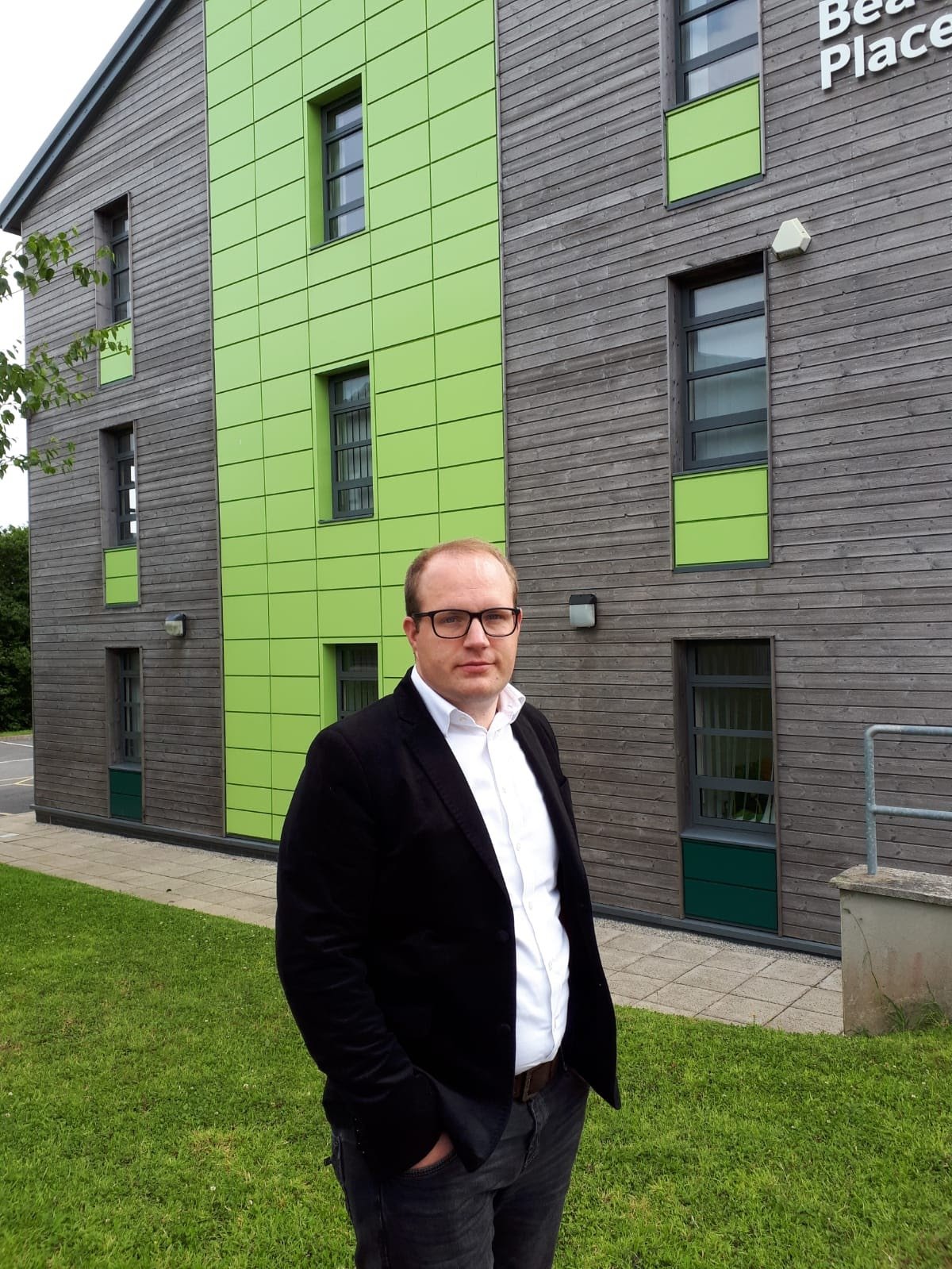 What's your backstory and how did you come up with the idea?
Bootstrapping the company with £200 to a forecasted revenue of £2.4 million this financial year has been an interesting journey. For the first 12 months or so, Innovolo was a side hustle for me, until February 2020, when I jumped into it full time, and never looked back.
My background is predominantly in construction and life safety industries, mainly in a project management capacity. However, if you check out our team page, you can see the variety of backgrounds and industries that we all come from. This may seem to be a disadvantage, but actually, this is our strength.
Webinars are a great way to quickly attract very large numbers of semi-qualified leads. Partnering with business influencers such as well-known business coaches helped in boosting this well.
We're often called 'naive experts' because of our habit of asking those questions that no one else seems to ask.
So to start with, we were basically just trying to keep dad busy, however, when I started in February, we put in a real effort to get everything systematized and process-driven. This was the first stage of our scaling up to where we are today.
We've had several iterations of our core service, from providing general market research through to our latest offering, the Unlimited Innovation-as-a-Service package. We had this aha! the moment when analyzing the reasons clients weren't signing up for our standard project service.
Take us through the process of designing, prototyping, and manufacturing your first product.
The core of our business is our Innovolation Framework™ which is basically our product development and strategic goal alignment process that we developed early on in our journey.
The MVP of the platform for managing this was created within 12 days using a low-code platform, Knack. This was a great way to rapidly build our business app with all the main crucial workflows embedded so that we could validate our idea.
Our startup costs were very minimal, and no loans were needed to get us going. Legal costs mounted quite quickly however with our partners FootAnstey.
Describe the process of launching the business.
Our launch was what I would call a 'soft launch'. As I said just earlier, for the first year or so, the business was purely a side hustle for me. I guess after we started to systematize our processes, and then with COVID hitting shortly after, we were in a perfect position to scale up our presence and offer our services to clients who were viewing the pandemic as an opportunity rather than a threat.
As lockdown 1.0 started here in the UK, we started a series of webinars that were aimed at helping business owners to view the pandemic as an opportunity, and to understand the need for innovation and product development to not only keep their businesses afloat in these turbulent times but sustainably growing into the future.
Since launch, what has worked to attract and retain customers?
Having a solid marketing strategy is essential for sustainably attracting, converting, and retaining customers.
We have leveraged several common marketing strategies since early 2020. Probably one of the most successful strategies was the hosting of webinars specifically around the topics of innovation and product development. Webinars are a great way to quickly attract very large numbers of semi-qualified leads. Partnering with business influencers such as well-known business coaches helped in boosting this well.
Building a mailing list can help a business offer incentives to its customers or encourage them to return. Email marketing keeps the company in front of the customer while the company can segment lists to target specific customers. If a sporting goods company is launching the latest in-line skates, it may partition its lead list to target a certain demographic, such as 18 to 24-year-olds.
The automation of emails means you can connect to customers right away through personalized messages and offer them something for their time. Mailing lists alert customers to sales or promotions, share tips on using a product or provide education on its industry.
Obviously at the beginning of all this is the need to understand exactly who your target customer is. Personas define who the customer is, what they like and lend insight into their buying patterns to serve them better. Companies that sell a product or service ultimately need a customer to make a purchase. Through the research of their ideal customers, companies can develop existing personas to personalize their service even further.
How are you doing today and what does the future look like?
Innovolo is poised to become a real disrupter in the remote product development space. It's fair to say that 2020, while a major challenge for the most, was a huge window of opportunity for Innovolo, and we grew our staff numbers from four to 20.
We work very closely with our B2B clients that already have an in-house R&D team, or are developing their own products to some extent, and by partnering up, we accelerate that whole process, getting new products to market quicker and therefore with a better ROI.
This year, 2021, will be a year of massive change for our clientele and us. We have big plans, including a new and revised innovation framework soon to be launched, which will be run by our iPDaaS software.
Through starting the business, have you learned anything particularly helpful or advantageous?
Starting your own business requires lots of sacrifices; not just financial ones. Beginning a business can be an incredibly daunting prospect, but it can also be an incredibly rewarding experience. No matter what you start your own business, whether it is a new startup or an existing endeavor, it always brings with it the opportunity for tremendous personal growth and opportunity.
Here are a few things I've learned so far:
Make sure you get organized fast. Everything the public sees and hears about your business is an organization of the thoughts in your brain.
You can't plan for everything. You can plan and queue for months in advance, but sometimes you just need to barge your way to the front. If it feels right, just do it.
Your business is your baby. It is deeply personal and you want to do everything in your power to protect it and to make sure that it thrives. However, sometimes doing everything in your power can be damaging to success, especially if you work too closely with the business and become emotionally involved.
What platform/tools do you use for your business?
We've been using a number of different tools to deliver our services:
What have been the most influential books, podcasts, or other resources?
Advice for other entrepreneurs who want to get started or are just starting?
You need to really nail what your vision is, and then stick to it. Having a vision and mission statement to guide your business forward, leading to better business decision-making. Successful businesses run on good decisions.
Learn from complaints and mistakes. This helps you to gain deeper insights into the customer journey, consumer pain points, and unique product or service opportunities to ultimately exceed expectations.
Hire for character, not skill. It is not about skill or a degree. It is about character and integrity. Those with the right character will do the right things, the first time, all of the time. We developed a BPR principle early on in the foundation of the company, which is Big, Professional, Right. This means that every decision we make must check those three values. We ask ourselves, is this thinking big? Is it a professional thing to do? And is it the right thing to do? That is, is it ethically or morally aligned with our core values. This is so powerful, and we empower our staff to make whatever decisions that they want, as long as they can answer those three questions, the decision is to go for it!
Execute. You make no progress just thinking about wonderful ideas. You must get off the couch and get stuff done - develop a hunger for completing stuff, and this will pay dividends.
Are you looking to hire for certain positions right now?
We're constantly on the lookout for exceptional, highly motivated individuals with a desire to be challenged and make a difference, within a small growing company. If you feel you're the right person for us, we'd love to hear from YOU (not your employment agency!).
We have clients ranging from local inventors and entrepreneurs to SMEs and academic institutions right up to large, international corporations. We are now looking for talented individuals to join our small team and enable us to grow further. We're a small company, so you would work closely with clients which makes for an interesting working environment and some interesting challenges.
We are actively considering applications for roles such as mechanical engineers, chemists, virtual workshop facilitators, and conceptual designers for ongoing work within the Innovolo team.
Location is not important, however, you would need to be available during the UK business day for collaboration.
Where can we go to learn more?
If you have any questions or comments, drop a comment below!
-
Bradley Pallister, Founder of Innovolo Ltd
Want to start your own business?
Hey! 👋I'm Pat Walls, the founder of Starter Story.
We interview successful business owners and share the stories behind their business. By sharing these stories, we want to help you get started.
Interested in starting your own business? Join Starter Story Premium to get the greatest companion to starting and growing your business:
Connect + get advice from successful entrepreneurs
Step by step guides on how to start and grow
Exclusive and early access to the best case studies on the web
And much more!
PROMOTED
Did you know that brands using Klaviyo average a 95x ROI?
Email, SMS, and more — Klaviyo brings your marketing all together, fueling growth without burning through time and resources.
Deliver more relevant email and text messages — powered by your data. Klaviyo helps you turn one-time buyers into repeat customers with all the power of an enterprise solution and none of the complexity.
Join Brumate, Beardbrand, and the 265,000 other businesses using Klaviyo to grow their online sales.
Starter Story
Wanna see 52 business ideas you can start with less than $1,000?
Join our free weekly newsletter and get them right now.