Thank you Klaviyo for sponsoring Starter Story ❤️
Turn one-time buyers into repeat customers. Try the platform loved by 265,000 brands
On Creating Innovative Hair Accessories That Make Ponytails Pretty
Start A Hair Accessories Company
Hi, my name is Laura Duprey and I am the co-founder of Pulleez International. Pulleez, a luxury hair accessory brand, officially began back in November 2011 after 1.5 years of prototyping our first sample. Our product is a sliding ponytail holder with decorative metal charms on each end. The sliding feature is a cord lock that when pressed, slides into place, eliminating the need for twisting the elastic around the hair. Our hope was to create a product that would simplify putting your hair in a ponytail and add a level of sophistication at the same time. "Making ponytails pretty," became our tagline.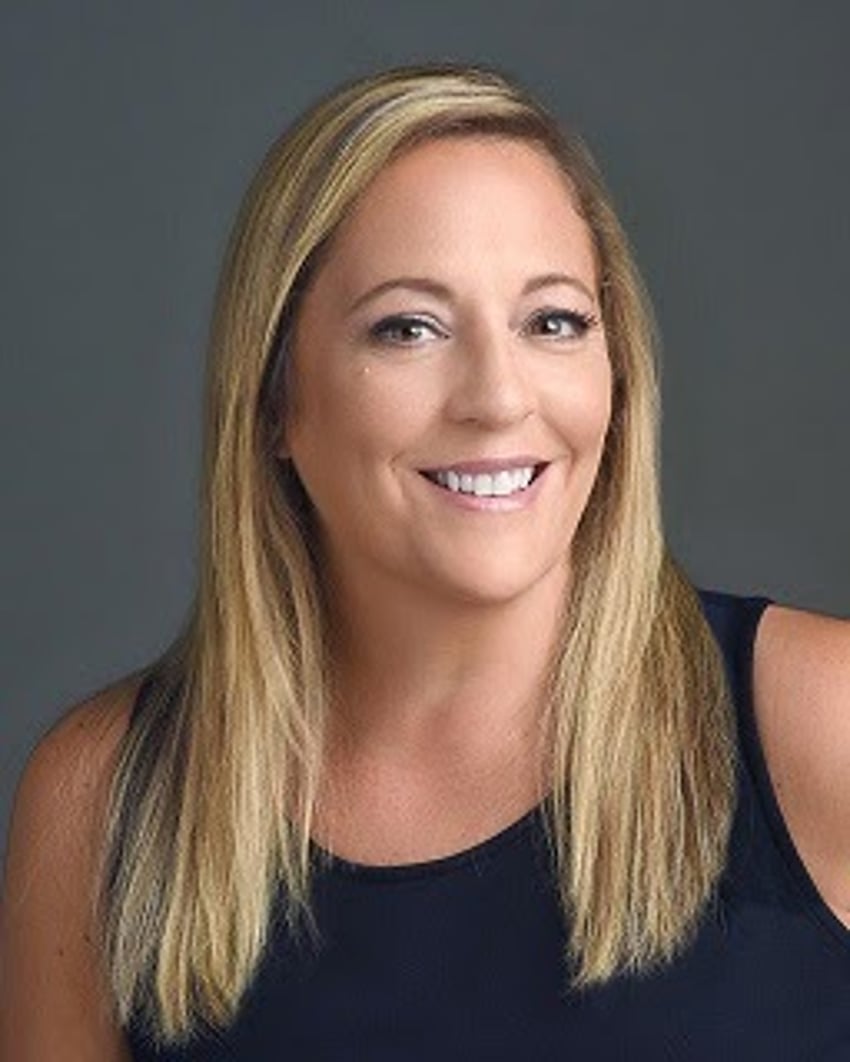 After our initial success with metal charms, we expanded into a less expensive, kid-friendly line using color acrylic beads, transparent cord locks, and cords to match. In addition, we created a bell-shaped charm studded with crystals for one of our early customers. Although the crystal bell was difficult to manufacture, it became one of our best sellers!
We now have upwards of 70 different types of metal, crystal, and acrylic Pulleez available for sale. Our goal is to develop new charms every year to keep things fresh and retire the tired ones. We also launched a sport line of acrylics called Sporteez which appeals to soccer, football, baseball, tennis, and basketball fans.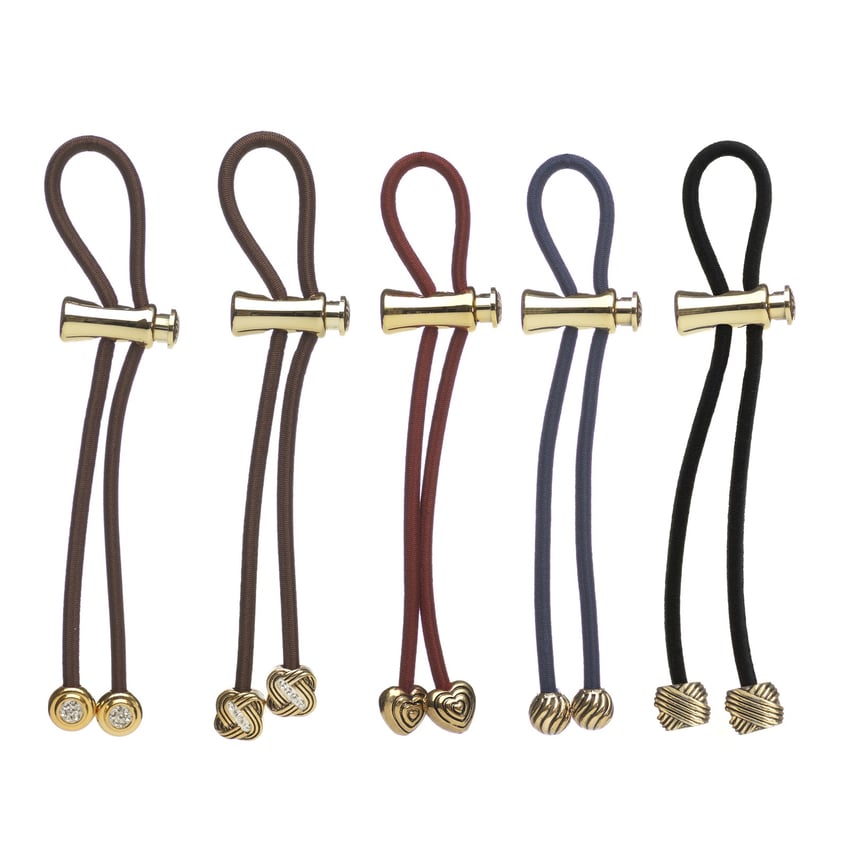 What's your backstory and how did you come up with the idea?
Back in 2008, my friend and partner had the original idea for Pulleez. She talked about it constantly, but I realized she was unsure of how to start the process to make the product come alive. My husband traveled to China six- seven times per year and was aligned with several manufacturers. I brought him on board to help with the initial design of the cord lock which is the key feature of Pulleez. We also needed help securing elastic cord and bead manufacturers. Lucky for us, he is a visionary and was able to help jump start our journey.
Anything that could have gone wrong along the way, but we persevered through each problem. Sometimes we laughed and we always picked ourselves up to start a new day.
At the time, with 3 small children, I was winding down a twenty-two year career as a medical illustrator. I worked for eight years in NYC before launching my own business from home. It was an incredible career and I loved every minute of it! Drawing blood and guts is a far cry from hair accessories, but the opportunity arose to help develop and run the Pulleez business, so no sooner did I end one career, I started another.
Sometimes we wonder about the path we are on and how will this translate to new jobs or opportunities in the future. My illustration/design background enabled me to design new charms and communicate these ideas to our manufacturer. I've been using Adobe Illustrator and Photoshop since the early 90's so that also helped as I could design ads and work with our photos. Running my own business and managing projects with upwards of 1000 illustrations per book, gave me the project management skills I eventually fell back on to run Pulleez.
Take us through the process of designing, prototyping, and manufacturing your first product.
Not only did we have to design a new cord lock that had two holes, but we were also unsure of the size of the cord lock to use. After many tries and modifications, we settled on a large and small size. Our initial thought was that that the larger size would hold thicker hair better, but we quickly realized we were confusing the customer and settling on one size was the best option. An important feature of the cord lock is an internal spring which provides the tension to hold the cord lock in place thus keeping the ponytail tight. It took us about one year to settle on the exact specifications of the spring that would hold the hair securely and not slip out of place without damaging the cord.
We had four elastic cord manufacturers create elastic cord to our specifications. In our first few years, we encountered many problems including cord that was too thick and didn't slide well through the cord openings, to a cord that was fuzzy and not up to par. Each problem was a mini nightmare that affected our overall product.
In the very beginning, we bought metal beads and had a machinist drill holes so we could glue the beads to the ends of the cord. Needless to say, this was incredibly inefficient. We also dabbled with many different brands of glue. Finally, we settled on one brand that worked, but it required us to wear a protective facemask. Thankfully, our sales outgrew our ability to keep up with the assembly and gluing. We gladly let that portion of our business go.
We went through several manufacturers for our metal beads. The beads looked great, but we learned that the quality of the plating (the gold-tone or silver-tone coating) was subpar and either quickly wore off or had unsightly bubbles on the surface. This was not a good look and we ended up throwing away product or in some cases re-gluing beads. We seemed to be constantly checking for some new problems that would crop up at every turn. Luckily, I met with a crystal manufacturer who was traveling to NY and he gave us the name of a reputable jeweler in Hong Kong who now creates our gorgeous beads.
Describe the process of launching the business.
In late 2011, after we dutifully glued up our first products, my partner managed to get us into the flagship store, Henri Bendel, in NYC. Within months, we were selling our product to thousands of customers and getting repeat orders. This was an invaluable experience for us because we were required to be in the store demonstrating our product. Since there was no other product like it on the market, our customers were intrigued by the new and innovative design of Pulleez.
We also continued to attend local vendor fairs, pop up shops, and national trade shows selling our product at booths we set up. Again, this gave us invaluable feedback from the customer. We tried many different color cord combinations with different metal beads and the sales numbers made it very clear to us what product the customer was interested in buying.
In the first year, we debuted on The Today Show. That was a huge hit on our website. Thankfully, it was over the holiday so we had many available hands to ship out the orders.
By 2013, we had secured our first show on a popular home shopping network. Although it was a stressful process on many levels, we learned everything from on-air presentations to shipping orders to warehouses with instruction manuals that would challenge anyone. We also discovered at this time, our product was required to be tested for compliance with Proposition 65. Wow! We were decidedly unprepared for that aspect of the business. Lucky for us, our new manufacturers were top quality and we passed the stringent testing requirements. Although we never want to be caught off guard like that again, we now know our product is high quality and we can vouch for its safety and compliance with lead, cadmium, and phthalate levels.
Our first on-air show was a sell-out and we continued to offer new styles over the years with increasingly larger orders. With higher volume, came bigger issues such as finding a warehouse where we could ship directly from China so our orders could be more efficiently packed and distributed to the various warehouses. Around the same time, we launched with The Grommet which is an online ecommerce store. The Grommet's premise is to feature a new 'Maker' each day. We were delighted to be discovered and continue to grow our sales with them. We have remained one of their top sellers. And they have expanded our wholesale orders to stores and boutiques.
Early on we began selling on Amazon but did not use their FBA program. We were responsible for shipping out each order in a timely manner and corresponding with the customer as needed. As our sales increased, we quickly realized that we could not keep up with shipping deadlines and customer interactions without causing performance problems for our brand. As more and more customers became aware of Pulleez, we had no choice but to switch to FBA. This turned out to be the best option for our business as sales have increased exponentially each year. This year is a record year in sales on Amazon for our brand.
Since launch, what has worked to attract and retain customers?
We've been very fortunate that our product has been featured on a number of televised shows including, The Today Show, Good Morning America, The View, New York Live and Fox 5 NY. We also have a strong presence on Instagram where we connect with influencers, models and hair experts. All of this has been integral in getting our brand name out and attracting customers.
To retain customers we have made a point to do more targeted email marketing and grow our sales on Pulleez.com. We also plan to use more paid influencers as we rapidly gain more customers this way.
How are you doing today and what does the future look like?
Today we are proud to say that we are the top-selling luxury ponytail holder in the U.S. Our patented sliding system and custom charms really seem to resonate with Millennials and we are seeing the results of our efforts to create a quality product with our steadily increasing sales. Clean beauty has become the new standard in makeup and skin care, and we feel we are the leaders in clean hair accessories with the only known hair products in the U.S. that are certified non-toxic.
Our future goals include expanding into the international market as well as focusing on our sports and acrylic lines targeted to Gen Z girls. In our own research, we have found that they are eager to find useful and meaningful products and our goal is to deliver that to them at a cost-friendly price point.
Through starting the business, have you learned anything particularly helpful or advantageous?
My husband and I both owned our own businesses before Pulleez. This was instrumental in realizing that we needed to keep accurate inventory and sales records from day one.
Early on we trademarked our products and went through the patent process. It's expensive, but if your product is patentable then it's worth the expense.
I recommend hiring a photographer to shoot your product shots unless of course, you have time on your hands! Product shots are the visual backbone of your website so they need to be perfect.
What platform/tools do you use for your business?
A few years ago we switched to the Shopify platform for our website. We love it and all the options for the different apps.
We use Klaviyo, a monthly eCommerce service, for our email marketing as our customer list has grown extensively from the various sales channel. Klaviyo enabled us to easily integrate those lists to reach a wider audience. Klaviyo's friendly interface, video help tools, and chat sessions are incredibly easy to use and informative. It's a fun platform to learn and my goal is to spend more time learning in depth about targeted email campaigns and pre-built email flows.
On Amazon we run sponsored ads, which has helped our growth immensely on Amazon. Initially, we were a bit fearful that the ads would cost lots of money we were not prepared to spend. Once we realized that we can control the costs and the ultimate dollars spent, we jumped in feet first. Adding Teikametrics to help boost our sponsored ad campaigns was a win- win situation for Pulleez. Our growth after integrating with Teikametrics was incredible.
Soon, I will have to integrate a more sophisticated inventory platform, but that will take extensive research and time.
What have been the most influential books, podcasts, or other resources?
I like to read the magazines Inc and Entrepreneur. I feel like every article has a tidbit of information that could be of benefit to our company. Thanks to my partner, I loved reading Shoe Dog and listening to podcasts on How I Built This with Guy Raz.
It's interesting to hear other people's backstories and to realize that you're not alone in the ups and downs and that problems will invariably crop up.
Advice for other entrepreneurs who want to get started or are just starting out?
Just start! We were fortunate to have help in the beginning, but it did not alleviate all the problems that we encountered along the way. Every business is going to have its growing pains and we certainly had our share. My partner and I often joke that we could write a book of "What Not to Do." Anything that could have gone wrong along the way, but we persevered through each problem. Sometimes we laughed and we always picked ourselves up to start a new day!
Sometimes it's hard when something or someone crosses your path and it seems too good to be true. We have been disappointed many times and many new endeavors did not work out well. When you start out and achieve a little success, you will find that all of a sudden there are lots of sharks that start to circle promising the moon and stars. In the end, most don't deliver on their promises. As long as it didn't cost us anything more than our time, we took our lumps. I think I've taken a harder stance these days and I don't get excited until I see proof.
Are you looking to hire for certain positions right now?
For now, we feel we can manage and maintain our core operation with a small staff. In the near future, we hope to hire an effective marketing team to ramp up our advertising on Facebook and Google and to launch the brand internationally.
Where can we go to learn more?
If you have any questions or comments, drop a comment below!
-
Laura Pardi Duprey, Founder of Pulleez
Want to start your own business?
Hey! 👋I'm Pat Walls, the founder of Starter Story.
We interview successful business owners and share the stories behind their business. By sharing these stories, we want to help you get started.
Interested in starting your own business? Join Starter Story Premium to get the greatest companion to starting and growing your business:
Connect + get advice from successful entrepreneurs
Step by step guides on how to start and grow
Exclusive and early access to the best case studies on the web
And much more!
PROMOTED
Did you know that brands using Klaviyo average a 95x ROI?
Email, SMS, and more — Klaviyo brings your marketing all together, fueling growth without burning through time and resources.
Deliver more relevant email and text messages — powered by your data. Klaviyo helps you turn one-time buyers into repeat customers with all the power of an enterprise solution and none of the complexity.
Join Brumate, Beardbrand, and the 265,000 other businesses using Klaviyo to grow their online sales.
Together With Klaviyo
Companies using Klaviyo see a 95x ROI (yes, 95x)
Use Klaviyo to turn hard-earned customer data into hard-working emails and texts.
Try the platform that 265,000 brands use to grow their business.
Try it now (it's free) ➜