Thank you Klaviyo for sponsoring Starter Story ❤️
Turn one-time buyers into repeat customers. Try the platform loved by 265,000 brands
On Building And Growing An IT Outsourcing Business
Start An It Support Business
I founded the company in 2003 with a vision and passion to deliver excellence to customers. Prior to starting Jade Global, I worked as a tenured consultant with KPMG, Tata Consultancy Services, and General Electric. My journey to Silicon Valley from India began in 1997 and founded Jade Global after having worked for about 11 years in IT.
I was the first employee of Jade Global. I hustled to win Jade Global's first customer project less than a year into founding the company. The customer, QuickLogic, is still a Jade Global customer today after 17 years since the initial engagement!
I am also an alumnus of Harvard Business School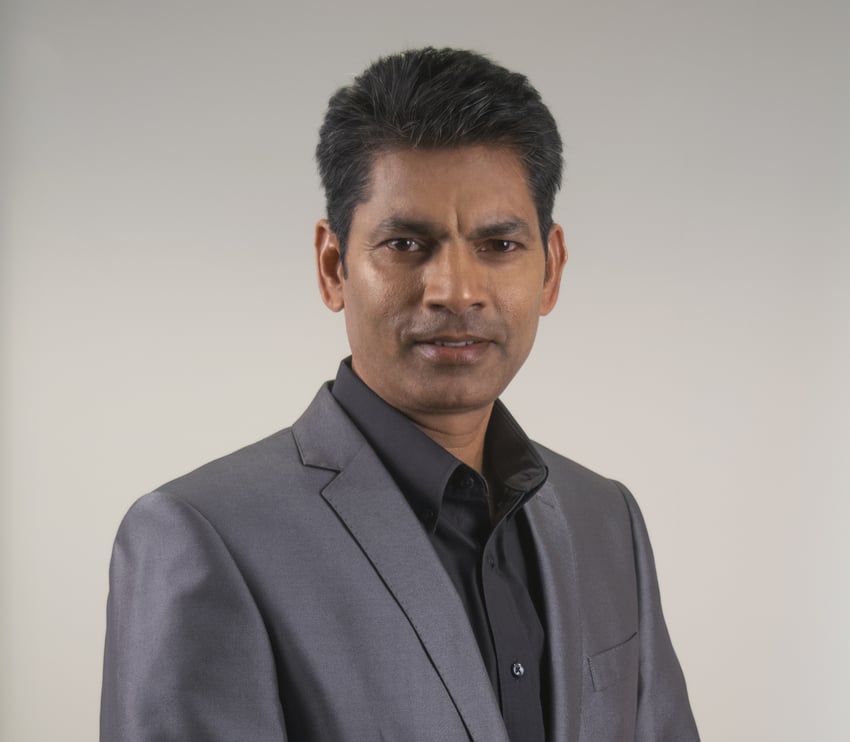 I founded Jade Global in 2003 after having worked for about 11 years in the IT industry. During this time of the Information Age, I saw an opportunity in the market where the nature of IT services was becoming more global. I took the risk to leave my former employer and make myself the first employee of Jade Global, working independently with no paycheck for the first three months. Jade Global began as a small business that handled Oracle support services and upgrades projects.
After the Dot Com Boom and Y2K Bust, I observed a major shift in IT services and business becoming more global by nature. There was an opportunity in the market to start an IT services company that had the culture, competitive pricing, and benefits of a boutique firm, but at the same time could provide customers with large-scale IT projects.
Becoming an entrepreneur virtually overnight was a complete bootstrap, bottom-up undertaking. I spent the first year at Jade Global working simultaneously on three Oracle upgrade projects. Gradually, I surrounded myself with a team and hired Jade's first employees, tapping into my personal network and circle of friends. Despite the challenges of entrepreneurship, I always kept a long-term vision in mind. As Jade Global grew, we expanded our offerings to include enterprise business application implementations, integrations, software product engineering, testing, support, Cloud services, technology advisory, and managed services.
Jade Global's mission and vision statements are about creating a company culture where both customer and employee satisfaction are high. Today, Jade Global is an Oracle Platinum Cloud Select Partner, Salesforce Silver Partner, Dell Boomi Certified Select Implementation Partner, and ServiceNow Silver Partner with additional strategic partnerships with NetSuite, Microsoft, Zuora, and Tableau. Jade Global's wide range of offerings allows us to design robust solutions for a variety of industries and client needs.
In February 2017, Jade Global embarked on another major expansion, physically. We opened a second US headquarters located on the East Coast in Philadelphia through acquisition. In Early 2019, Jade Global set up two new entities in Toronto, Canada, and Vienna, Austria. Jade Global has scaled new heights and continues to grow. We have been ranked on the Inc. 5000 list of fastest-growing private companies in the U.S. for the past nine years in a row.
Today, we are 950+ employees strong and have strategic partnerships with Oracle, Salesforce, Dell Boomi, ServiceNow, NetSuite, Microsoft, Zuora, and Tableau. Since 2014, Jade Global has consistently seen 5-fold revenue growth each year.
Describe the process of launching the business.
Looking back on how we started Jade Global from the ground up, going from 1-10 was much easier than going from 10-20 in terms of stages in the company. It was tough to hire, trust, coach, and train the right people, but it has been even more difficult to scale the business.
Being adaptable to change is most important in remaining relevant and innovative in the IT industry Change is innovation.
The people. I was fortunate to meet a lot of good people over the past 16 years of this journey. I met people who had built their careers successfully in the same industry and they influenced me greatly. Of course, having customers who are trusting and willing to work with us repeatedly has also helped!
Since launch, what has worked to attract and retain customers?
Growing the company from zero to 10 mil was not as difficult growing from 10 mils and above. Most of the clients came via personal connections, the first office had only me working, and then in 2003, we started the first office in Pune, India. We did a lot of events as well and always had a good marketing team working with us and being part of this journey with us. Most of our customers come from our 360 company efforts.
We promise to deliver the highest quality of service to our customers, and this is something I knew from the start was going to make Jade Global stand out. The customer has no reason to give us repeat business if they are not happy. We always make sure the customer understands we go the extra mile beyond what we sign on the dotted line. Upholding company culture and keeping employees happy is the second part of our M&V statement. We invest in employee growth, learning, and development to align our internal business practices with our vision.
How are you doing today and what does the future look like?
I pride myself on the ability to stay focused on Jade Global's business mission for the past 15-16 years. Many people doubted I could grow the company beyond 100 employees without external funding or institutions supporting Jade Global. I am proud to say that I started Jade Global as a complete bootstrap company and brought us from 0-950+ employees.
My goal of keeping Jade Global an employee-owned company throughout its periods of growth is something I am extremely proud of.
Outside of business, I am proud to say that I embarked on a mission to rebuild and redesign my home in Silicon Valley in just 5 months. This was not an easy task. I was able to accomplish something in months that often takes years. I was lucky to find the right people and contractors to help; a theme that seems to follow in my life! I am proud of the home we built and designed for my family, wife, and two children.
Through starting the business, have you learned anything particularly helpful or advantageous?
The people. I was fortunate to meet a lot of good people over the past 16 years of this journey. I met people who had built their careers successfully in the same industry and they influenced me greatly.
Of course, having customers who are trusting and willing to work with us repeatedly has also helped!
What platform/tools do you use for your business?
The tools that we use across the organization are;
CRM for salesforce
Pardot for Marketing Automation
JIra
But we have built our own tools which we call JOSS which help run the whole organization.
What have been the most influential books, podcasts, or other resources?
Bill Campbell. Bill is the former CEO of Intuit and someone who I know personally. I read his book The Trillion Dollar Coach: The Leadership Playbook of Silicon Valley's Bill Campbell. I admire how he was able to form deep relationships with Silicon Valley's greatest leaders and create a legacy of growing companies.
I also look up to Satya Nadella, Microsoft CEO, in how he changed the company's direction and really unleashed the power of Microsoft. The former Herbert Kelleher was the co-founder and CEO of Southwest Airlines. He had an amazing leadership style and was there from the beginning. It was his vision that propelled the company forward.
All these CEOs are humble, down to earth, focused leaders who were able to execute their visions and rally the troops.
Advice for other entrepreneurs who want to get started or are just starting out?
My advice would be to create a business model that above all, is adaptable to change. Being adaptable to change is most important in remaining relevant and innovative in the IT industry Change is innovation.
You must make sure you are innovative in changing year after year to scale out the business, but at the same time, you can disrupt the flow when you make too many changes too quickly. You must be adaptable to and embrace change.
Are you looking to hire for certain positions right now?
Jade Global - Yes we are hiring as of now and have multiple positions open and you can find all the updates on our careers pages here.
Where can we go to learn more?
If you have any questions or comments, drop a comment below!
-
Karan Yaramada, Founder of Jade Global
Want to start your own business?
Hey! 👋I'm Pat Walls, the founder of Starter Story.
We interview successful business owners and share the stories behind their business. By sharing these stories, we want to help you get started.
Interested in starting your own business? Join Starter Story Premium to get the greatest companion to starting and growing your business:
Connect + get advice from successful entrepreneurs
Step by step guides on how to start and grow
Exclusive and early access to the best case studies on the web
And much more!
PROMOTED
Did you know that brands using Klaviyo average a 95x ROI?
Email, SMS, and more — Klaviyo brings your marketing all together, fueling growth without burning through time and resources.
Deliver more relevant email and text messages — powered by your data. Klaviyo helps you turn one-time buyers into repeat customers with all the power of an enterprise solution and none of the complexity.
Join Brumate, Beardbrand, and the 265,000 other businesses using Klaviyo to grow their online sales.
Starter Story
Wanna see 52 business ideas you can start with less than $1,000?
Join our free weekly newsletter and get them right now.