How We Raised $2.25M To Build An Investment Platform For Pop Culture Collectibles
Start A Niche Investment Platform
Hello! Who are you and what business did you start?
I'm Joe Mahavuthivanij and I'm the co-founder and CEO of Mythic Markets. Mythic Markets is an investing platform that turns high-value, geeky assets like vintage comics, collectible cards, fantasy art, and e-sports teams, into stocks that almost anybody can buy.
Like a traditional stock market, we hold initial public offerings for each of the assets that US-based investors can participate in.
We started laser-focused on the popular trading card game Magic: The Gathering. It's a niche we know well, with a thriving fan community and secondary market. 123 investors participated in our $90,000 Black Lotus IPO at $45 per share.
We recently released a new offering, a $55,000 set of sealed 1994 Magic: The Gathering booster boxes at $27.50 per share.
We're working on building a marketplace to allow investors to trade shares with other investors, which we expect to launch in late 2020.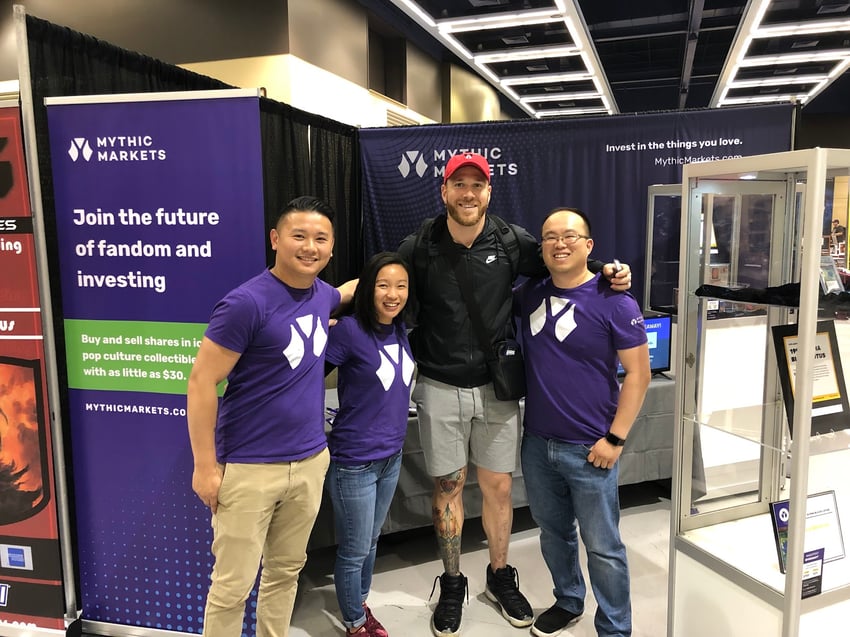 Our founding team with Cassius Marsh at MagicFest Seattle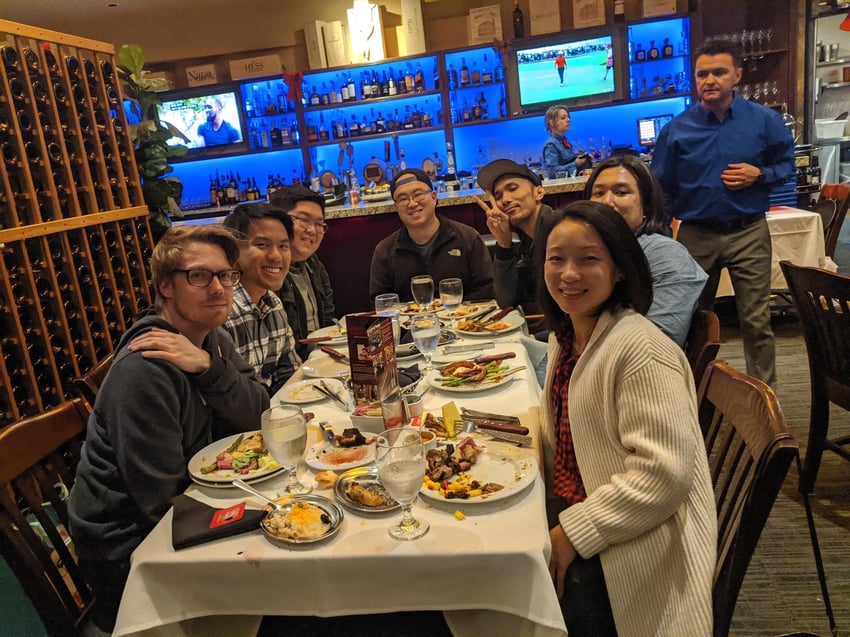 Mythic Markets holiday party 2019
What's your backstory and how did you come up with the idea?
I was born and raised in the Bay Area (California), and studied Psychology at UCSD. Professionally, my background is in product management and business development at startups of all stages. I also worked in venture capital for a few years prior to starting Mythic Markets, which was a rare opportunity to work with amazing partners and experience life on the other side of the table.
If you've kept up with the growth of Comic-Con, Marvel, esports, and nostalgic games like Pokemon, you know that pop culture fandom is stronger than ever. As a result, some of those comic books and trading cards you loved as a kid has become pretty valuable.
Don't become an entrepreneur because you want to make a lot of money. It's hyper risky and the vast majority of businesses fail. Do it because you're obsessed with solving a deep problem that you're extremely passionate about.
For me, it was Magic: The Gathering collectible cards. I collected for 8 years, but it only took a few minutes for someone to steal my car, along with my Magic card collection. Many of them have appreciated more than the stock market, gold, and real estate over the past 10 years. Today, those stolen cards would be worth over $1 million.
Flash forward to the fall of 2017, when the excitement of blockchain, ICOs, and cryptocurrencies was reaching its peak. A buddy and I were sharing experiences about co-investing in high-end Magic cards and brainstorming startup ideas that might work in the new decentralized world. We arrived at the idea to tokenize cards like the Black Lotus, which would allow them to be fractionalized and traded like crypto or stocks. Magic cards have long been traded like unregistered securities, so it made sense to adapt the concept.
When the bottom fell out of the crypto market in 2018, I thought it might be a better idea to follow a more established regulatory framework using securities.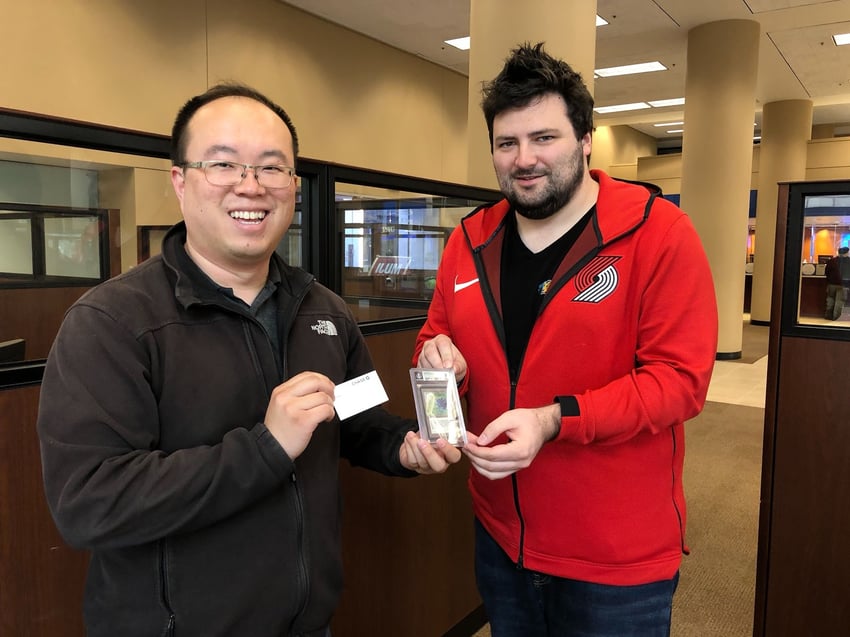 Taking delivery of our very first asset - the BGS 9.0 Alpha Black Lotus
Take us through the process of designing, prototyping, and manufacturing your first product.
We all happened to share a love of geeky things, and already had a talented team who wanted to switch gears and pursue something we all loved.
At its core, Mythic Markets is a marketplace product so there were lots of great examples that we studied, learned from, and improved upon. The challenge was dealing with securities regulations, and establishing a legal framework that would work for us.
We needed to raise capital before we could afford the legal help required to get through the securitization process. So we built a prototype and a deck, and I talked to probably 200 investors over 10 months. We ultimately raised $250k in pre-seed capital from Third Kind Venture Capital in New York.
That allowed us to kickstart the legal process and build the first version of our product.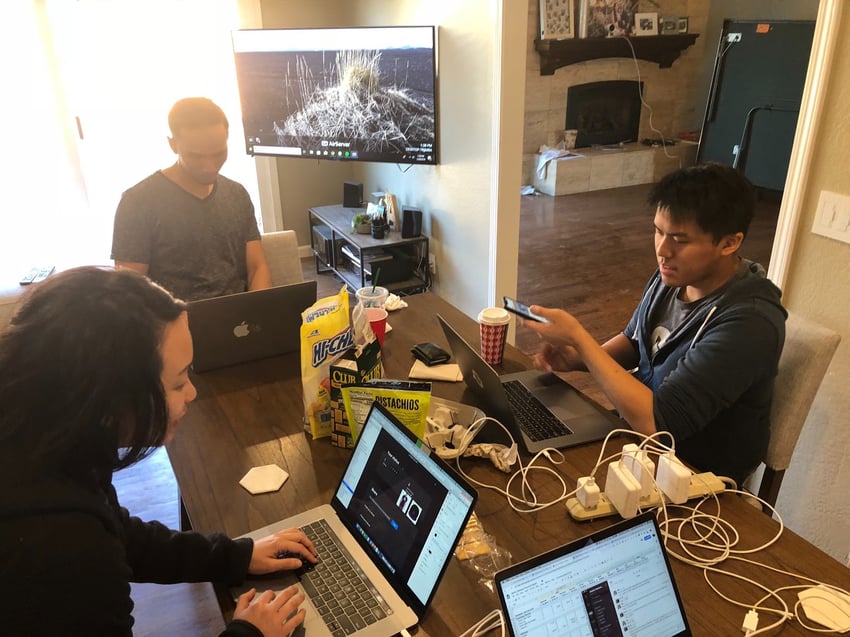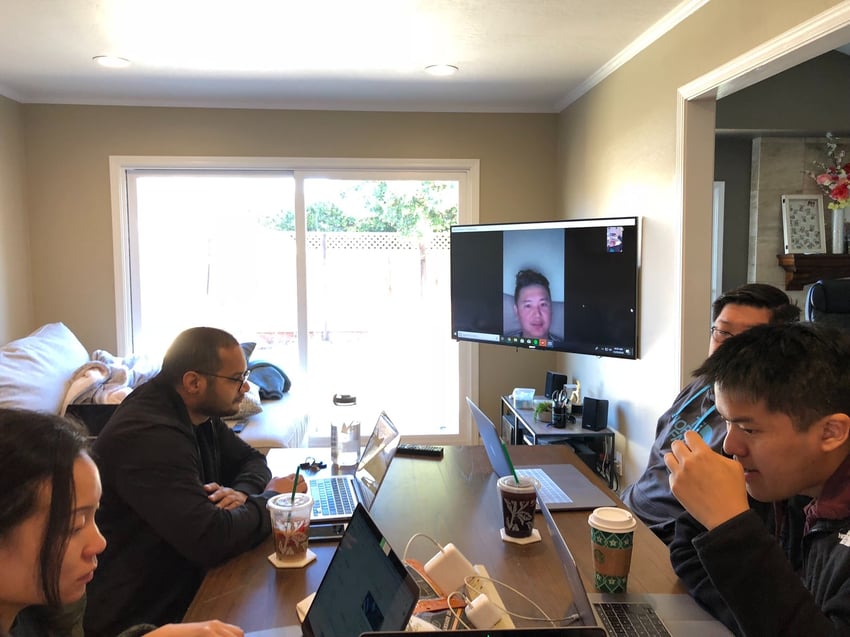 Hacking through the early days
Describe the process of launching the business.
Our pre-seed investment allowed us to establish our regulatory framework, build the launch version of the product, and acquire our first asset.
Prior to launching, we generated a fair bit of buzz within the VC community around alternative assets and fractional investing. We weren't seeking funding at the time but had nurtured relationships with investors like Sam Lessin from Slow Ventures, who proactively checked in on our progress and championed what became an oversubscribed $2M seed round. This funding allowed us to grow our team, acquire new users, and expand our offerings.
Before we could start selling shares in our first asset, we needed regulatory approval which would take a lot of very expensive research, discovery, lawyers, and time. So in order to get to market sooner, we held a soft launch where we could take reservations from people interested in buying shares. Then, when we received approval, we already had a waitlist of people who were ready to invest.
But it wasn't always easy to find them. The concept of fractional investing is still new and frankly kinda weird to most people, even to this day. As a pre-launch startup, we knew that trust was a major factor for people.
To connect with the community, we went back to basics and sponsored regional MagicFest events. We learned a ton from the experiences, including peoples' responses and overall reception to the business, what their doubts were, what they were most excited about, and answered many common questions.
We also encountered some really interesting and eccentric characters, many who shared extremely positive and extremely negative reactions for what we were doing. I guess that's better than indifference. At least we weren't boring!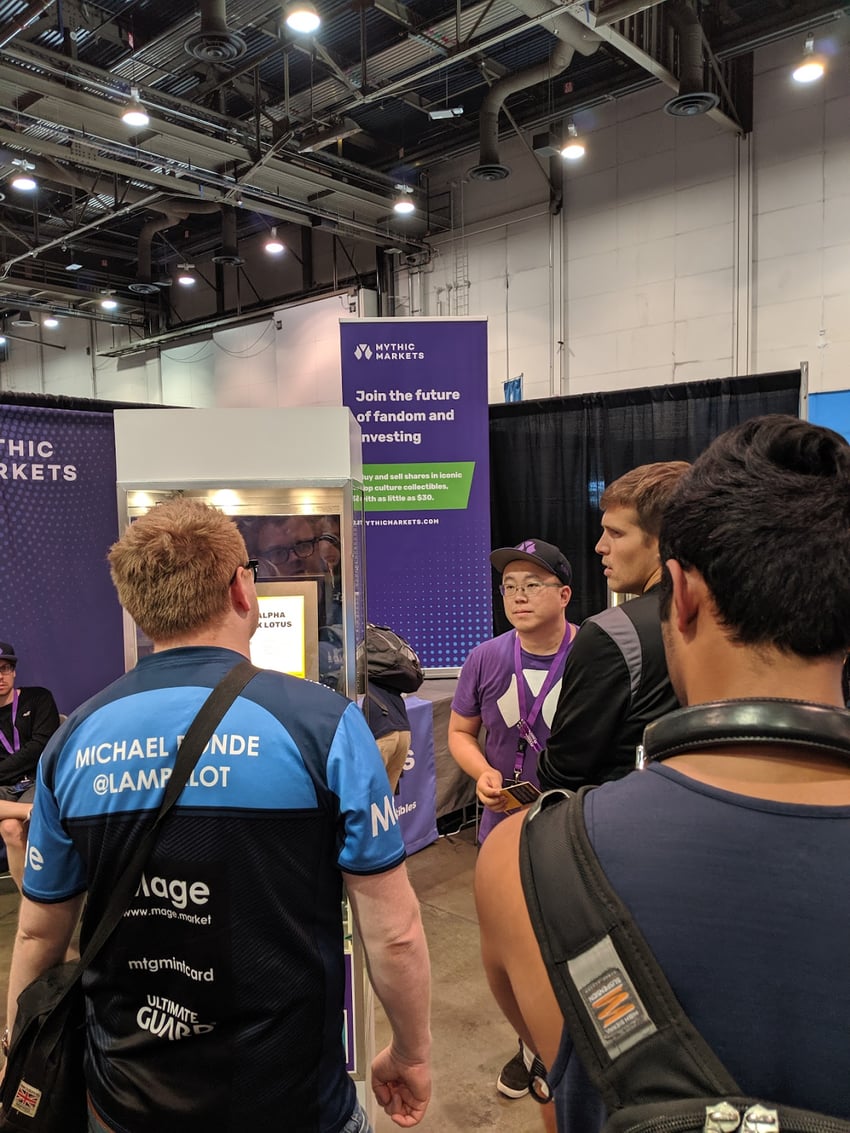 Spreading the good word at MagicFest Las Vegas 2019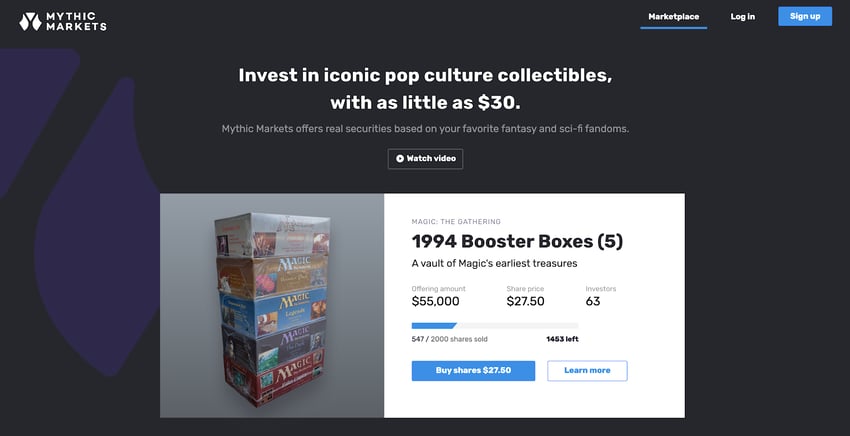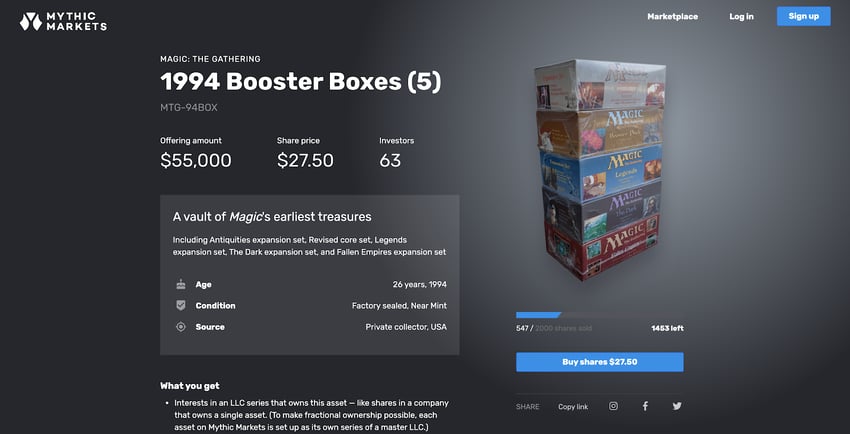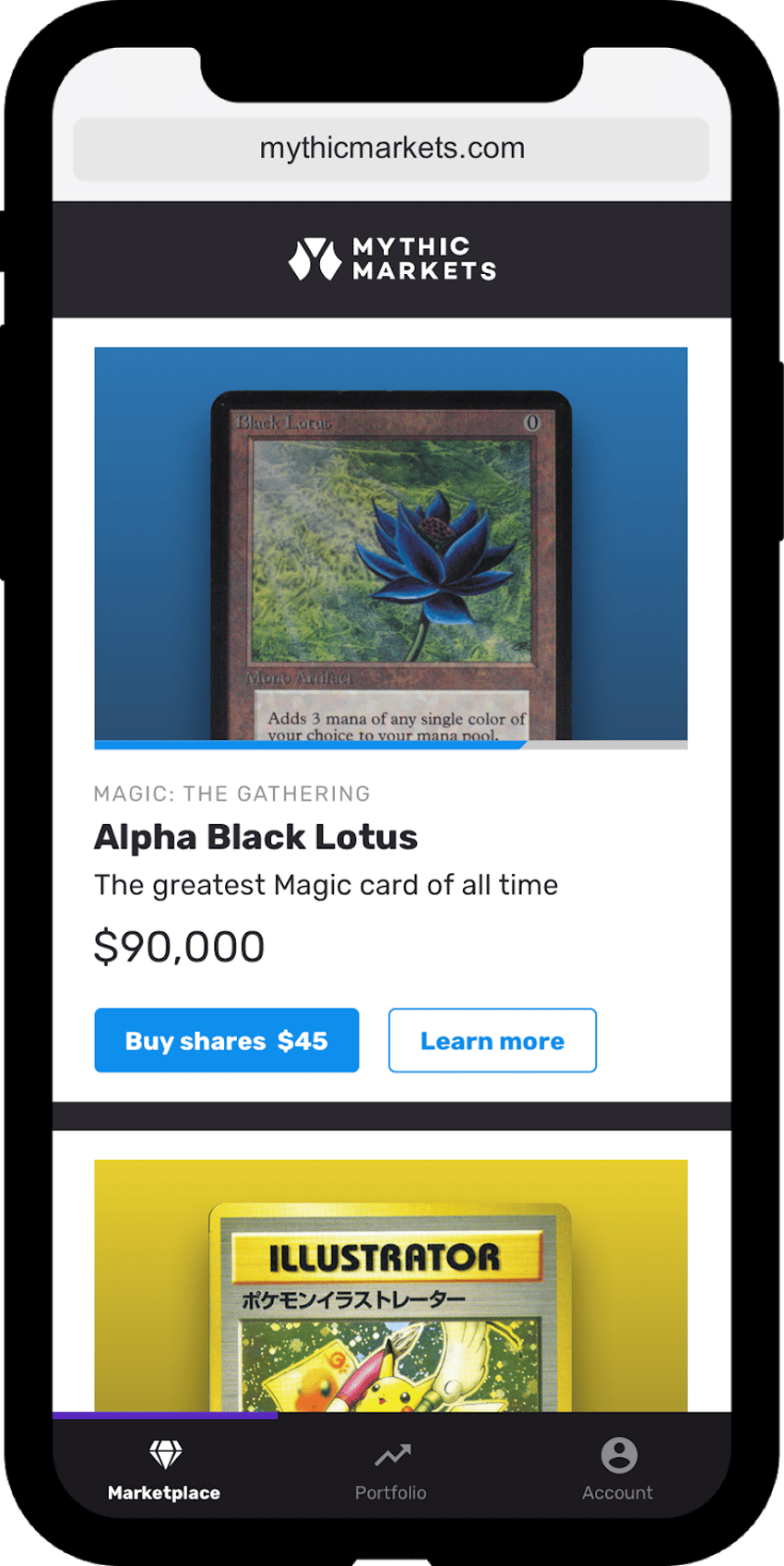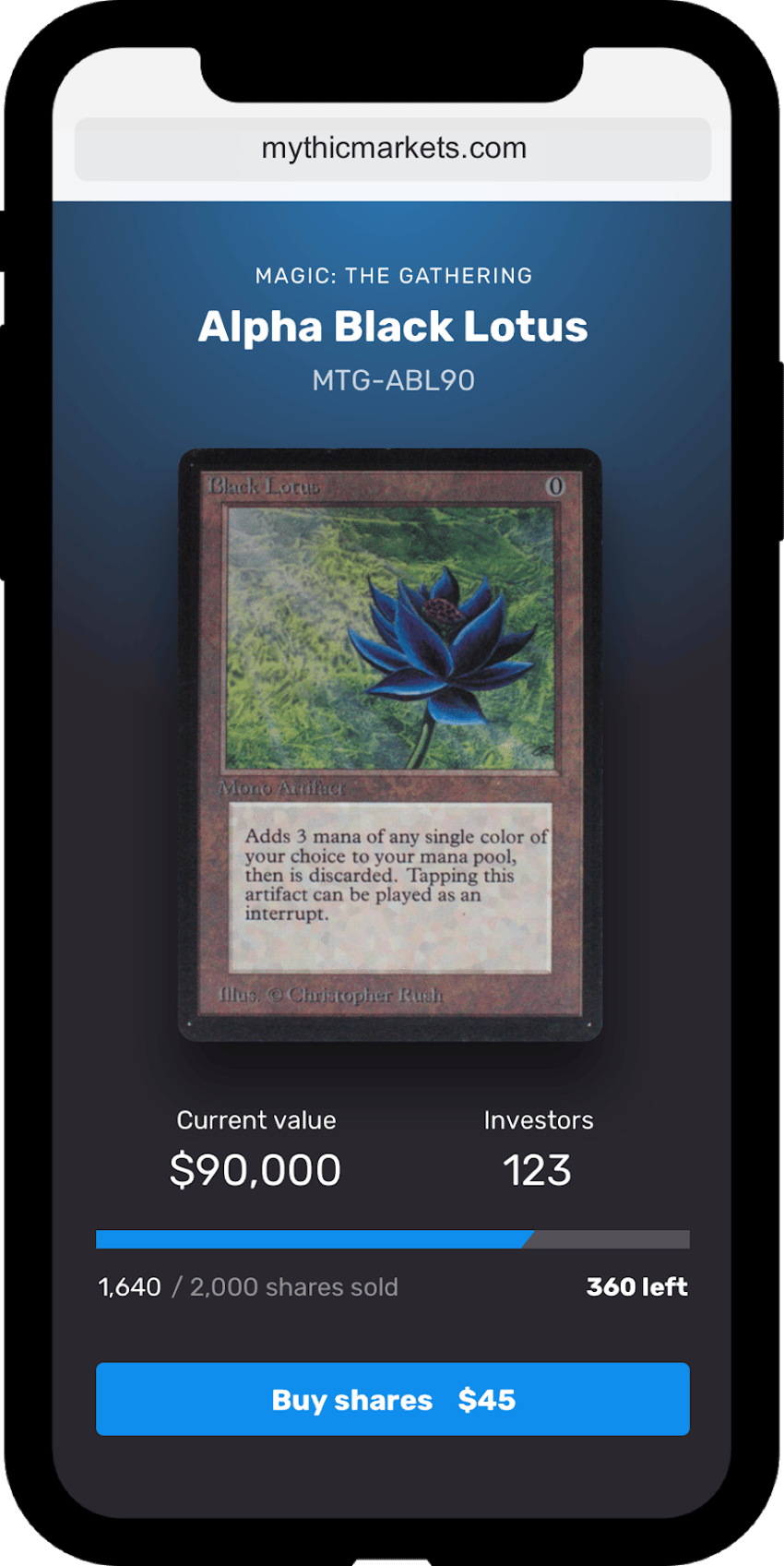 A tour of MythicMarkets.com
Since launch, what has worked to attract and retain customers?
What worked
Through a cold email in our earliest days, we were really lucky to partner with Jon Saso, Founder & CEO of ChannelFireball. This opened amazing opportunities that included access to assets, their online platform, live events, and prominent figures in the Magic community - all of which we needed to get the word out and build credibility.
Press coverage is another great way to get the word out and build credibility. We got some nice bumps in traffic when TechCrunch, The Hustle, and Bloomberg wrote about us, but you can't rely on getting steady press. Day to day, we focus on partnerships, content marketing, word of mouth, direct sales, and email.
It's a common misconception to keep ideas a secret. The truth is that ideas are cheap; execution is everything. Instead, talk to as many people as possible about your ideas.
What didn't work
Ads were an expensive and ineffective method for us to build brand awareness and attract new users. Our product requires long term trust and a deeper relationship, and transactional ads can never replace a conversation.
We're still in the process of testing different channels and figuring out what works for us. Community is a core part of our brand so we will probably always have a physical presence at events, despite requiring substantial time and resources. Although social media doesn't convert well, it's a great way to stay in touch with the community.
After our first launch, we sent all of the investors a special care package and thank you card signed by the whole team. People really loved them and posted about them on social media. We just launched our second offering and are finding that a lot of the same people are coming back to invest with us again.
We're constantly asking for feedback and learning about our users. We use our newsletter to keep in touch, ask for feedback, and share surveys. We want it to feel personal because even if we can't talk to each user directly, we're grateful for each one of them.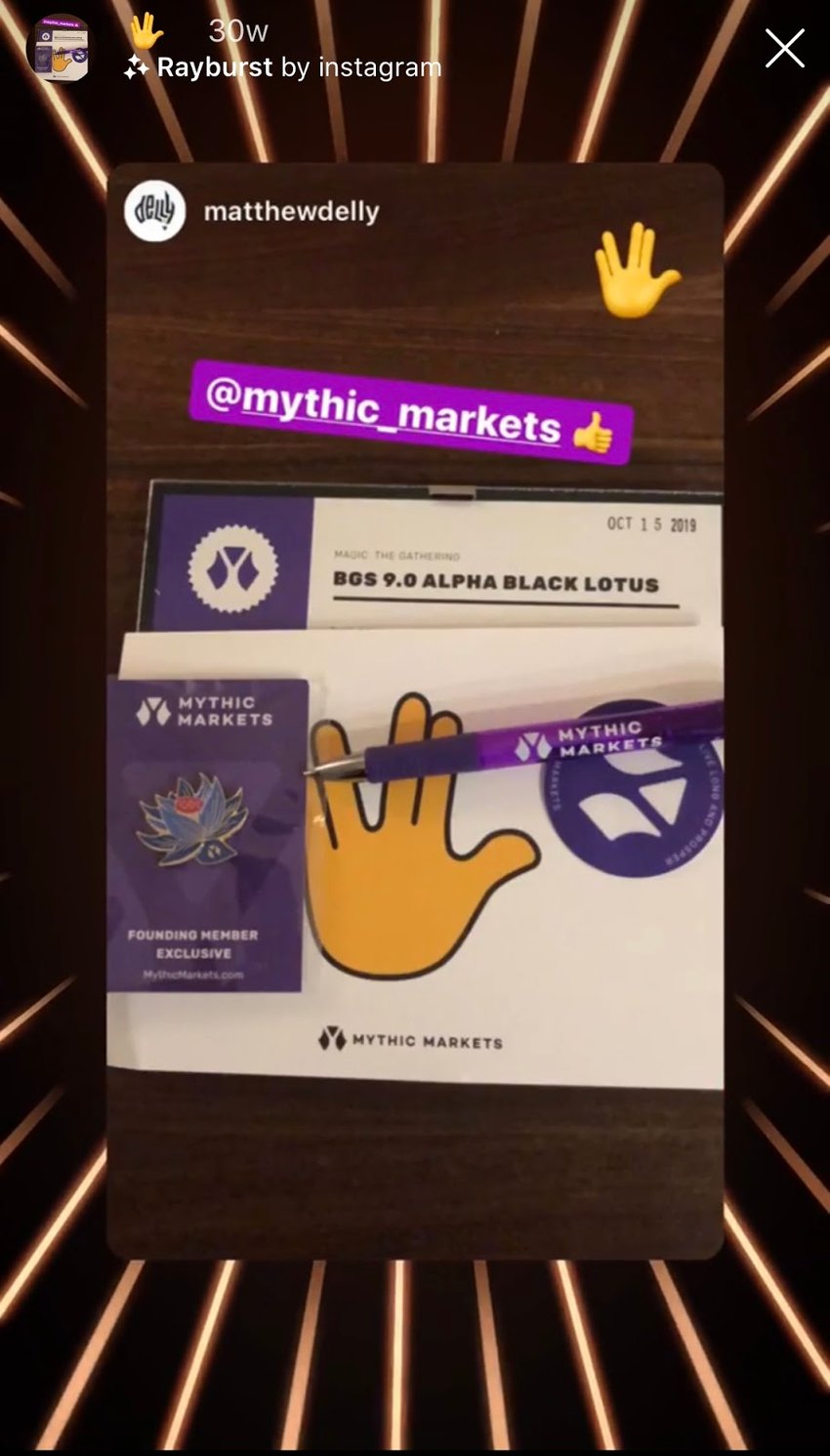 Matthew Dellavedova sharing our Black Lotus investor care package with his fans
How are you doing today and what does the future look like?
By the numbers:
We've raised $2.25M in seed funding to date.
Our collection is valued at $400k, with $30M of assets we can tap immediately.
We're currently a team of 9 people, split between operations and product/engineering.
We're planning to expand beyond geek collectibles, with our first multi-million dollar e-sports team offering later this year.
Now that we've successfully cleared the regulatory hurdles, we're really excited to release our next batch of assets and continue our growth. We've steadily increased our investor-base with each offering and intend to raise our Series A funding later this year.
Through starting the business, have you learned anything particularly helpful or advantageous?
Early on, we made the decision to spend efficiently. Due to the high cost of Bay Area office space, we embraced remote work from the very beginning. By remaining frugal, we've ensured that the company will have enough runway to not only survive the COVID-19 pandemic but continue growing.
Our team has also been fortunate in that most of us are friends outside of the office and have known each other for many years. Distributed teams require a lot of trusts, which is already baked into our DNA as long time friends.
What platform/tools do you use for your business?
We wouldn't be able to run our business without services and tools like Google Suite, Notion, Slack, SendGrid, and AWS.
What have been the most influential books, podcasts, or other resources?
Podcasts I enjoy include How I Built This, Planet Money and the Startup podcast. Although I've got tons of reading to catch up on, some standouts have included Good to Great, Founders at Work, The Hard Thing About Hard Things, and The Art of War. In their own way, each provides some comfort in knowing that other entrepreneurs struggle through many of the same (or similar) challenges at each stage of their business, make difficult decisions that make or break their businesses, and offer anecdotes and lessons learned from their founding experiences.
I also love the Picard Tips Twitter account. As a huge Trekkie, Jean-Luc has a way of distilling the same complex concepts and management tips from the books and podcasts, into a 140-character Tweet.
Advice for other entrepreneurs who want to get started or are just starting out?
Entrepreneurship is hard...like, crazy hard
Don't become an entrepreneur because you want to make a lot of money. It's hyper risky and the vast majority of businesses fail. Do it because you're obsessed with solving a deep problem that you're extremely passionate about.
Don't be afraid to throw stuff out
Our team started off building a blockchain version of Amazon's Mechanical Turk service. In retrospect, it was a service that few people wanted, was never going to be 10x better than its competition, and that none of us were passionate about. Once the team internalized this understanding, we quickly pivoted into a project we loved working on together. We all happened to share a love of geeky things, and already had a talented team who wanted to switch gears and pursue something we all loved.
Talk to people about your idea -- especially the critics
It's a common misconception to keep ideas a secret. The truth is that ideas are cheap; execution is everything. Instead, talk to as many people as possible about your ideas. If people like it, ask them why? If they don't, ask them why? The very best insights often come from the most dissenting opinions and counter-intuitive conversations.
Embrace your competition
Although you'll always have competitors, try not to let them distract you from your team's mission. Instead, they should keep you on your toes. By focusing on innovations that differentiate your business, you validate your customers' decision for choosing you.
Are you looking to hire for certain positions right now?
We're always looking for great team engineers and growth hackers! Follow us on Twitter and subscribe to our team updates for announcements on open roles.
Where can we go to learn more?
If you have any questions or comments, drop a comment below!
-
Joe Mahavuthivanij, Founder of Mythic Markets
Want to start your own business?
Hey! 👋I'm Pat Walls, the founder of Starter Story.
We interview successful business owners and share the stories behind their business. By sharing these stories, we want to help you get started.
Interested in starting your own business? Join Starter Story Premium to get the greatest companion to starting and growing your business:
Connect + get advice from successful entrepreneurs
Step by step guides on how to start and grow
Exclusive and early access to the best case studies on the web
And much more!