On Starting A Website To Promote Indian Startups And Entrepreneurs
Hello! Who are you and what business did you start?
I am Anil Bakshi, Founder & CEO of Startup Story and an entrepreneur by profession, having acquired 11+ years of industry experience has backed the strong grasp I command in the field of marketing, business consultation, and coaching. I have ventured and been at the forefront of various successful startups and enterprises. Along with this, I possess first-hand experience with the current startup framework and have a deep understanding of today's market.
Animesh Shukla, Co-Founder & COO at Startup Story, a budding entrepreneur with managerial experience in different organizations also being from an elite technological institute IIT Dhanbad. I have been a part of various great projects of some esteemed companies and gathered great experience and learning from my previous positions and Alongside this, I am keen on acumen enhancement and an avid learner.
Startup Story helps people to learn and get inspired from the lives of those who have moved up in the world, despite overwhelming odds. We have designed this initiative to bring these stories across you to inspire and help you explore and take on unpredictable situations. Choosing unconventional paths is not easy but Startup Story media adds the missing ingredient in your plans through our services like podcast series, startup tv, live interviews and stories based on real-life experiences, and our exclusive range of startup support services. So Far we have covered 150+ stories of inspiring entrepreneurs and have a steady traffic of around 50k monthly unique visitors.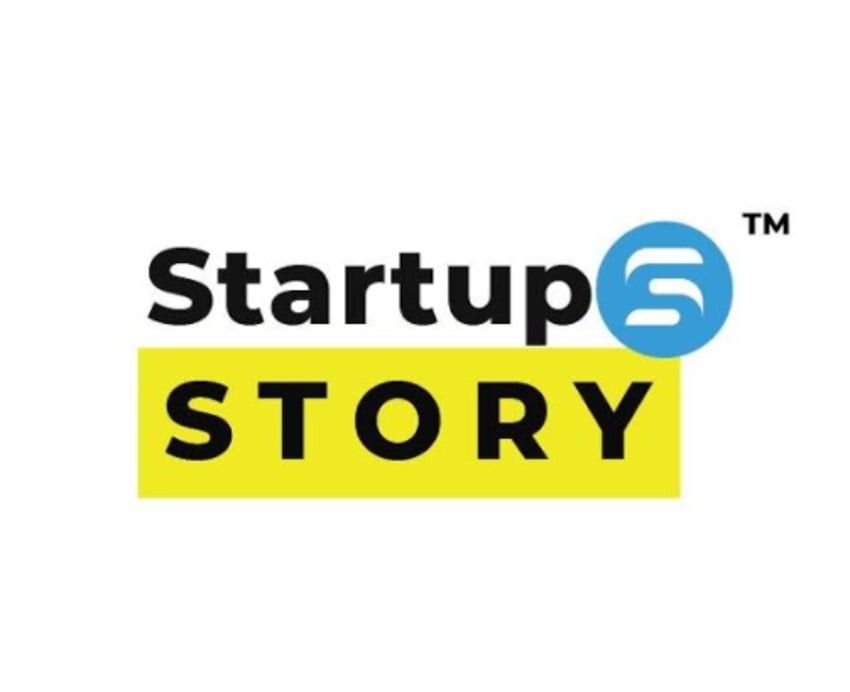 What's your backstory and how did you come up with the idea?
Around 90% of startups fail and this margin of failure is quite disheartening. So, we dug deeper to get to the root cause, and after much research and analyzing we concluded that it's not that the product or the service doesn't have a market horoscope, but it is the team that lacks the ability to create enough credibility among the customers.
So, we at Startup Story decided firstly to provide startup support assistance including tech support, content support, legal compliances to registration certification, and other similar services and secondly as a media front we promote Startups or small level businesses to increase their visibility in the market. In today's world, as is evident, the media can really up to your game and place you on the map.
Take us through the process of designing, prototyping, and manufacturing your first product.
Our main focus is to provide brand awareness to various potential startups through our various verticals such as brand stories, podcasts, video interviews, and a lot more. We started working in January 2021 In the beginning, we started with mining on networks, and were on the lookout for prospective startups to publish their stories on our website. We have interviews with the founders and then write articles based on the conversation depicting the life of the entrepreneur, his thought process, and then about the startup.
Gradually, our content caught people's eye and we received an amazing and overwhelming response from startups. We are being approached to get featured and sometimes it is the other way round, but we are on our way to capture more. We started with a small but very talented group of enthusiastic members. Everyone at our startup is heading important departments. We have Ambidas Rathore as Outreach Director, Anu Krishna as Visual Head, Aditya Tripathi as Developer, Karishma Jhangid as Social Media Marketing Head. Animesh Shukla as Operations Head.
Describe the process of launching the business.
The process of launching the business is quite simple. We wanted to have an integrated platform where our readers could learn interestingly and engagingly and get the answers almost every startup needs while coming out. The dos and don'ts one has to be aware of. We go through an intensive number of case studies, stay updated on what's new to learn from the journey of successful entrepreneurs and deliver our audience with engaging content.
Later on, we realized that the budding entrepreneurs are facing problems in presenting themselves and building a presence in the market so we started our Startup support services including Web & App development, Content Curation, Visual designing, Legal Compliance, Consulting, etc for them to avail all under one roof.
Since launch, what has worked to attract and retain customers?
So we at startup story works on pure quality-based brand awareness drives we focus to deliver stories of inspiring entrepreneurs so that our audience gets insights about the real struggles and strategies founders picked to build their startup. We reach out to different companies based on their performance and invite the founders to have a short interview with us post which we form our article and publish it so now the company shares the link of a story to various platforms which help us to generate backlinks and referral traffic to the site.
Our audience comprises a wide range of people from budding entrepreneurs to aspirants and anyone who wants to know more about business. The beauty of our initiative to share stories is that there is always a fresh idea which promises engagement from every kind of audience.
How are you doing today and what does the future look like?
Startup Story is a unique platform to promote budding entrepreneurs with Innovative Ideas, through storytelling, video interviews, and a podcast series. We understand that your startup is your heart, soul, and the fruit of your hard work. That's why, once you hand us the task of illuminating your startup to eminence, we consider it to be our responsibility and take it as our purpose to help you communicate your story in the best way possible.
Startup Story Media uses effective business strategy and content creation to make sure your business grows. From creating a custom team of freelancers to becoming an extension of your in-house team, we can take an entire project off your hands. Startup story media has planned to cover all creative startups and individuals who are presenting out valuable and creative solutions in the community. In this series, we have already covered a few startups which are having great vision and scope and soon will be thriving on great scales. Soon, we are coming with live interview sessions with successful entrepreneurs, podcast series, and print magazines.
Our main aim of this media coverage service is to provide core values from the journeys of successful entrepreneurs in a very interesting storytelling format, that would help a whole new generation of young entrepreneurs and risk-takers to take inspiration from and ultimately be self-dependent individuals adding on to the Nations economy.
Through starting the business, have you learned anything particularly helpful or advantageous?
From the point where we began to this point, we have learned a lot about the startup ecosystem, contacted various and enthusiastic entrepreneurs working on various problem-solving ideas and concepts, and understood the need for quality knowledge. After learning we are imparting the same through our services among millions of enthusiastic people who want to learn about the startup ecosystem and to become successful entrepreneurs.
Your motive should be to keep taking small steps towards building your dream and slowly but steadily you will find yourself way ahead of the point you started.
What platform/tools do you use for your business?
Primarily, we used our official website as the main source to deliver the content and services. Alongside this, we are regularly posting a lot of insightful content on our social media handles and different community platforms such as Tumblr and Medium.
What have been the most influential books, podcasts, or other resources?
For starting your own startup, we personally believe that there should be an accountant learning curve. In our case, we learned a lot from books and some of my favorites that proved to be really resourceful are Tools of Titans by Tim Ferriss, The Hard Thing About Hard Things by Ben Horowitz, Zero to One by Peter Thiel with Blake Masters, and many others.
Advice for other entrepreneurs who want to get started or are just starting?
Advice to entrepreneurs would be to eradicate their inner fear and withholding the concept of creating something unique, rather stick to and keep working on your own idea. Your motive should be to keep taking small steps towards building your dream and slowly but steadily you will find yourself way ahead of the point you started.
Are you looking to hire for certain positions right now?
As we focus on ingenuity, we are currently on the lookout for graphic designers and content writers who are creative and innovative in their work.
Where can we go to learn more?
To reach out to Startup Story Media and to learn more about our work and get featured one can reach us via our social media handles on Facebook, Twitter, Instagram, Linkedin and our official website. [email protected].
-
Anil Bakshi, Founder of Startup Story Private Limited
Want to start your own business?
Hey! 👋I'm Pat Walls, the founder of Starter Story.
We interview successful business owners and share the stories behind their business. By sharing these stories, we want to help you get started.
Interested in starting your own business? Join Starter Story Premium to get the greatest companion to starting and growing your business:
Connect + get advice from successful entrepreneurs
Step by step guides on how to start and grow
Exclusive and early access to the best case studies on the web
And much more!