4 Window Shutters And Blinds Business Success Stories [2022]
•
Updated: October 20th, 2022
4 Window Shutters And Blinds Business Success Stories [2022]
Start A Window Shutters And Blinds Business
Of all accessories used in the interior décor, window shutters and blinds play a key role in the overall aesthetics of a room. The blinds protect your privacy and shield your interior space from dust, wind, and harsh sun rays.
Therefore, almost all homeowners will invest in quality window shutters and blinds.
Establishing a window shutter and blinds business can be fun and rewarding. To start, research the market and create a business plan. Then, register your business and liaise with interior décor professionals to help you reach new customers.
Here are some real life success stories of starting a window shutters and blinds business:
1. Blindster ($36M/year)
Kyle Cox (from Houston, TX, USA) started Blindster almost 12 years ago.
Team
1 founders / 30 employees
Case Study
Hi there! My name is Kyle Cox and I am the Founder and CEO of Blindster, one of the largest eCommerce retailers of custom window treatments in the country.
We've been successful in our mission as Blindster has experienced tremendous growth. Despite the COVID-19 pandemic, Blindster achieved record sales of $39MM in 2020, an increase of 60% over 2019.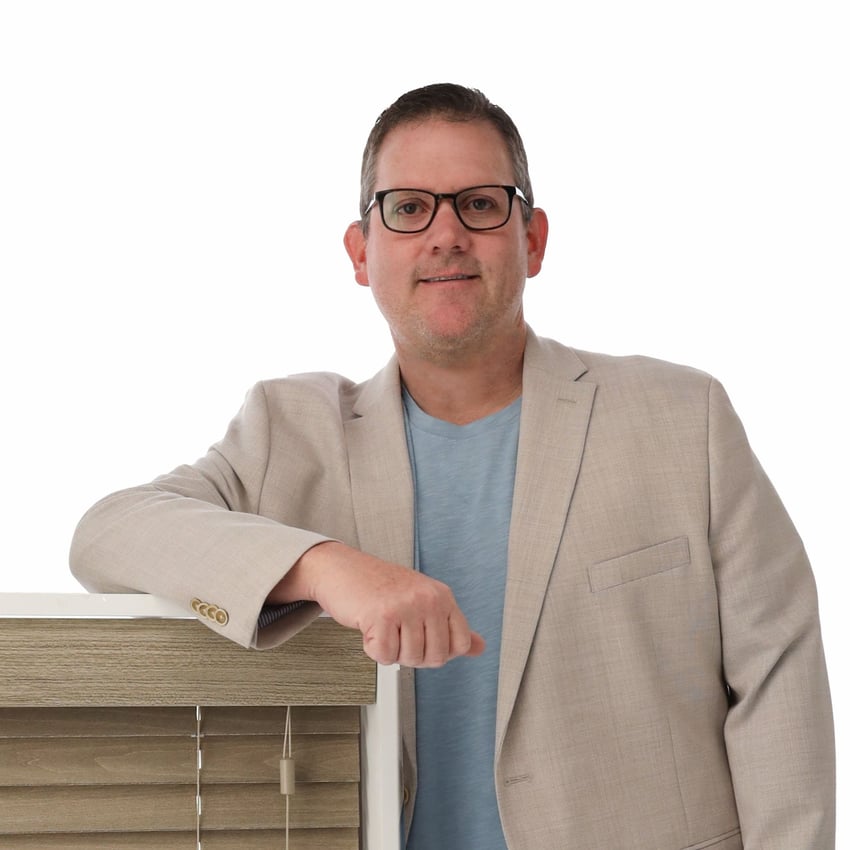 2. Blinds
Buy custom blinds and shades online at SelectBlinds.com & save money over Big Box retailers! Best prices, most reviewed brand & online blinds store/company. Free shipping!
Website traffic: 2.13M/month
Business rank: #57.5K
Check out their full website ➜
3. SMITH & NOBLE
Shop our selection of blinds, shades, drapes, and shutters made from the finest materials and designer fabrics. Work with a designer or order free swatches for your custom window treatment project!
Website traffic: 290K/month
Business rank: #216K
Check out their full website ➜
4. Blindster
Shop custom blinds, shades, and shutters from window treatment professionals. The #1 rated website for custom blinds. Free samples shipped in 1 day
Estimated revenue: $3M/month
Website traffic: 260K/month
Business rank: #223K
Check out their full website ➜
Want to find more ideas that make money?
Hey! 👋 I'm Pat Walls, the founder of Starter Story.
Get our 5-minute email newsletter packed with business ideas and money-making opportunities, backed by real-life case studies.