4 Volleyball Net Product Success Stories [2022]
•
Updated: September 15th, 2022
4 Volleyball Net Product Success Stories [2022]
Start A Volleyball Net Product
Here are some real life success stories of starting a volleyball net product:
1. CROSSNET ($12M/year)
Greg Meade, Chris Meade, and Mike Delpapa (from Miami, Florida, USA) started CROSSNET almost 6 years ago.
Team
3 founders / 18 employees
Location
Miami, Florida, USA
Case Study
Hello, my name is Chris Meade, and I'm the co-founder of CROSSNET, the world's first four-way volleyball game. We have created a revolutionary four-way volleyball net where four players compete in a hybrid version of foursquare and volleyball in a competitive game to 11, win by 2.
We began working on our first prototype of CROSSNET during the summer of 2017 when I and our co-founders Greg Meade and Mike Delpapa moved to Miami to start our business. In 2018 we did $74,000 in revenue and just one year later we 30x'd our business in 2019 to $2,250,000 in sales.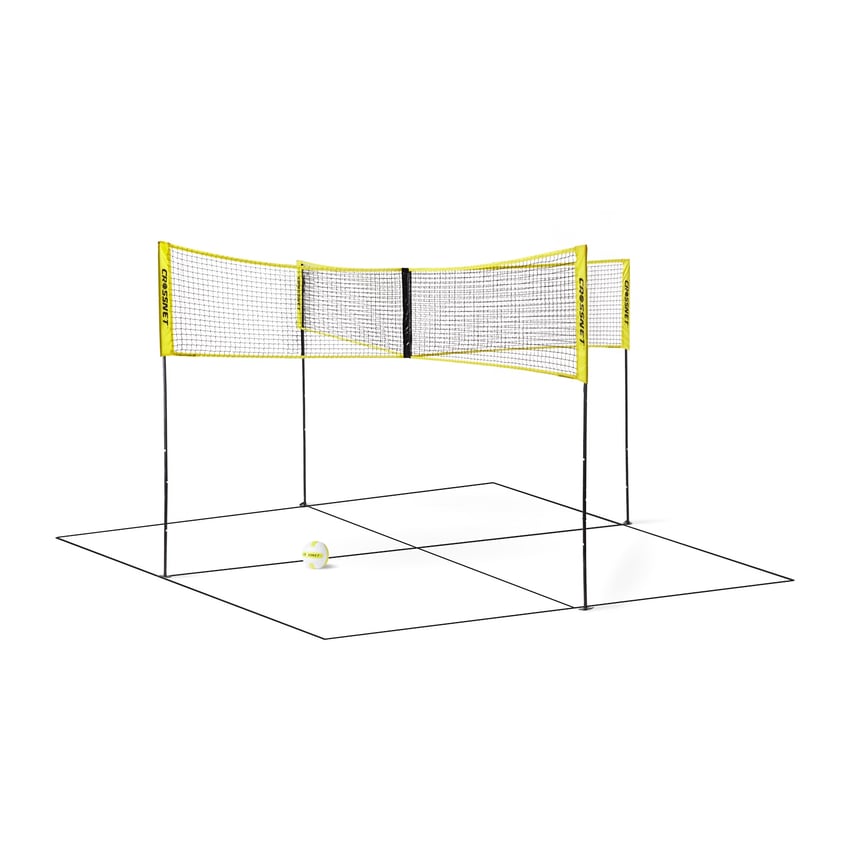 2. Epic Sports
Website traffic: 1.24M/month
Business rank: #60.2K
Check out their full website ➜
3. Champion Sports
Check out their full website ➜
4. B2C Franklin Sports
Franklin Sports is the home of official MLB, NFL, MLS, NHL & college sports gear, sporting goods, indoor games & more for athletes & sports fans of all ages.
Website traffic: 150K/month
Business rank: #173K
Check out their full website ➜
Want to start your own business?
Hey! 👋I'm Pat Walls, the founder of Starter Story.
We interview successful business owners and share the stories behind their business. By sharing these stories, we want to help you get started.
Interested in starting your own business? Join Starter Story Premium to get the greatest companion to starting and growing your business:
Connect + get advice from successful entrepreneurs
Step by step guides on how to start and grow
Exclusive and early access to the best case studies on the web
And much more!