3 Tea Business Success Stories [2022]
•
Updated: October 20th, 2022
3 Tea Business Success Stories [2022]
Tea is a hydrating beverage that comes in various flavors and types. History shows that people across the globe have been drinking tea for centuries.
According to experts, tea has a lower risk of different ailments, including cognitive issues such as heart disease, stroke, diabetes, and much more. Besides, some types of tea provide better sleep quality and help people relax, which lowers the risk of depression.
If you love drinking tea, starting your tea business could be profitable. First, decide the type of tea to start producing. The niche will depend on the audience you intend to reach.
Then, it would help if you determined the business type. Options include:
Tea farming
Processing and packaging plant
Tea tasting
Distributor or wholesaler
Tea shop
Tea blog
Register a legal entity and complete the tax registration for your tea business. Consider applying for insurance cover before launching your tea business.
Here are some real life success stories of starting a tea business:
1. Plum Deluxe Tea ($900K/year)
Andy Hayes (from Portland, Oregon, USA) started Plum Deluxe Tea almost 11 years ago.
Team
1 founders / 7 employees
Location
Portland, Oregon, USA
Case Study
I'm Andy Hayes and I'm the founder of Plum Deluxe, an online purveyor of delicious loose leaf teas.
We now have one of the largest tea subscription boxes and are about the pass the 7 figure mark in annual revenue.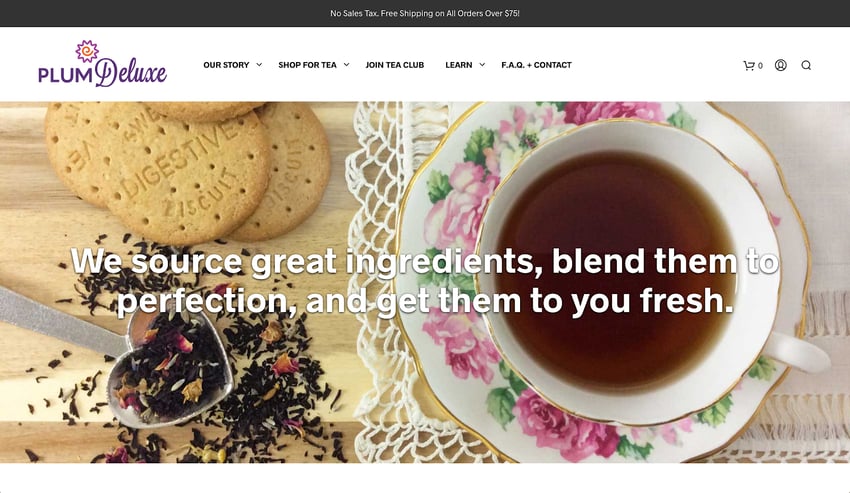 2. Matcha.com ($4.68M/year)
Andre Fasciola (from Tucson, Arizona, USA) started Matcha.com almost 7 years ago.
Team
2 founders / 5 employees
Location
Tucson, Arizona, USA
Case Study
Hi! My name is Andre Fasciola and along with my business partner Dr. Andrew Weil, M.D we founded matcha.com. We source and sell some of the highest quality matcha available. Our line of ceremonial grade matcha teas (are) some of the most sought after grades of matcha tea outside of Japan. Each grade of matcha is carefully selected by hand by our 5th generation tea master.
We are (now) the largest supplier of ceremonial grade matcha in the US. A distinction that speaks to our commitment to preserving the traditions of matcha's ancient culture, and at the same time educating our American customers about all things matcha. From how to make great matcha to how to distinguish between imitation matcha (yes, there is such a thing) and high-quality matcha. Our monthly revenue is $100K.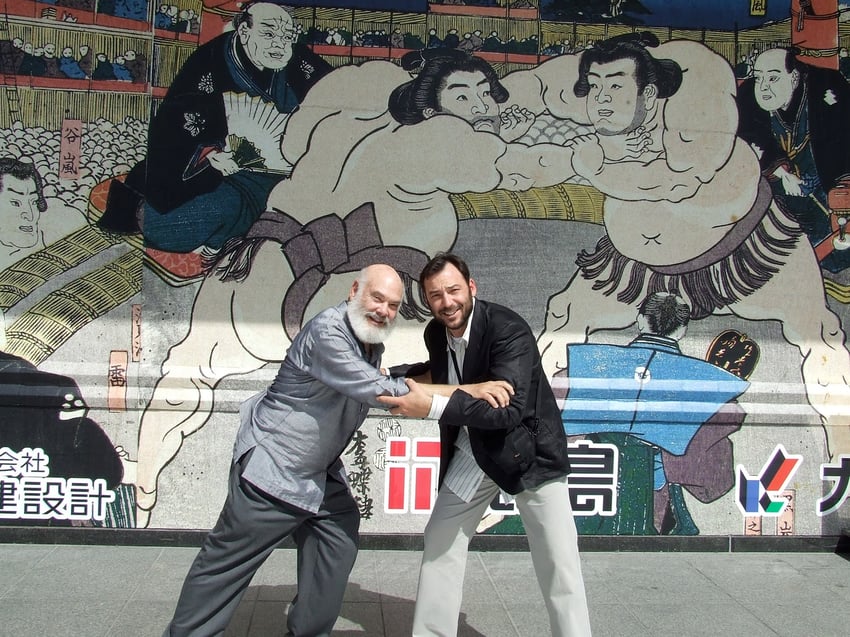 3. VIRTUE Tea ($108K/year)
Alex Balcer (from Nelson, Nelson, New Zealand) started VIRTUE Tea over 5 years ago.
Team
2 founders / 2 employees
Location
Nelson, Nelson, New Zealand
Case Study
Hello everyone, we're Andrea Legg and Alex Balcer, founders of VIRTUE Tea in the beautiful Kootenay ski town of Nelson, BC.
Even though our business has been seriously impacted by COVID, online sales have tripled! I believe this to be from customers turning more to online shopping but also looking for quality tea and matcha. We now ship our tea and matcha to Yellowknife in the Canadian's Northwest Territories, all over Canada in the US from New York to California.
Want to find more ideas that make money?
Hey! 👋 I'm Pat Walls, the founder of Starter Story.
Get our 5-minute email newsletter packed with business ideas and money-making opportunities, backed by real-life case studies.
You'd like to grow your engineering team, now what?
Having open roles is one thing, but getting qualified candidates to apply is another. That's where Hired can help.
Get instant access to a curated pool of responsive top tech and sales talent
Filter by what you need (skills, experience) and what they want (WFH, equity)
Trial Hired and pay nothing until you make a hire
See candidates now.