6 T Shirt Customization Business Success Stories [2022]
•
Updated: October 20th, 2022
6 T Shirt Customization Business Success Stories [2022]
Start A T Shirt Customization Business
Here are some real life success stories of starting a t-shirt customization business:
1. NG Apparels ($16M/year)
Arpit Aryan Gupta (from Ludhiana, Punjab, India) started NG Apparels almost 12 years ago.
Team
1 founders / 42 employees
Case Study
Thanks for giving me this lovely opportunity, I'm Arpit Aryan Gupta and I'm currently running a garment export unit called NG Apparels that is based in Ludhiana, catering to all clothing segments across the globe.
My father lost a lot of money in the 2008 crash in the US market which pushed us out of the market and my father had to shut down his fabric trading business but I established the garment manufacturing business back in 2012 and with God's grace the business has grown exponentially. I have a turnover of 12cr($1,581,547) without any loan or CC limit requirements.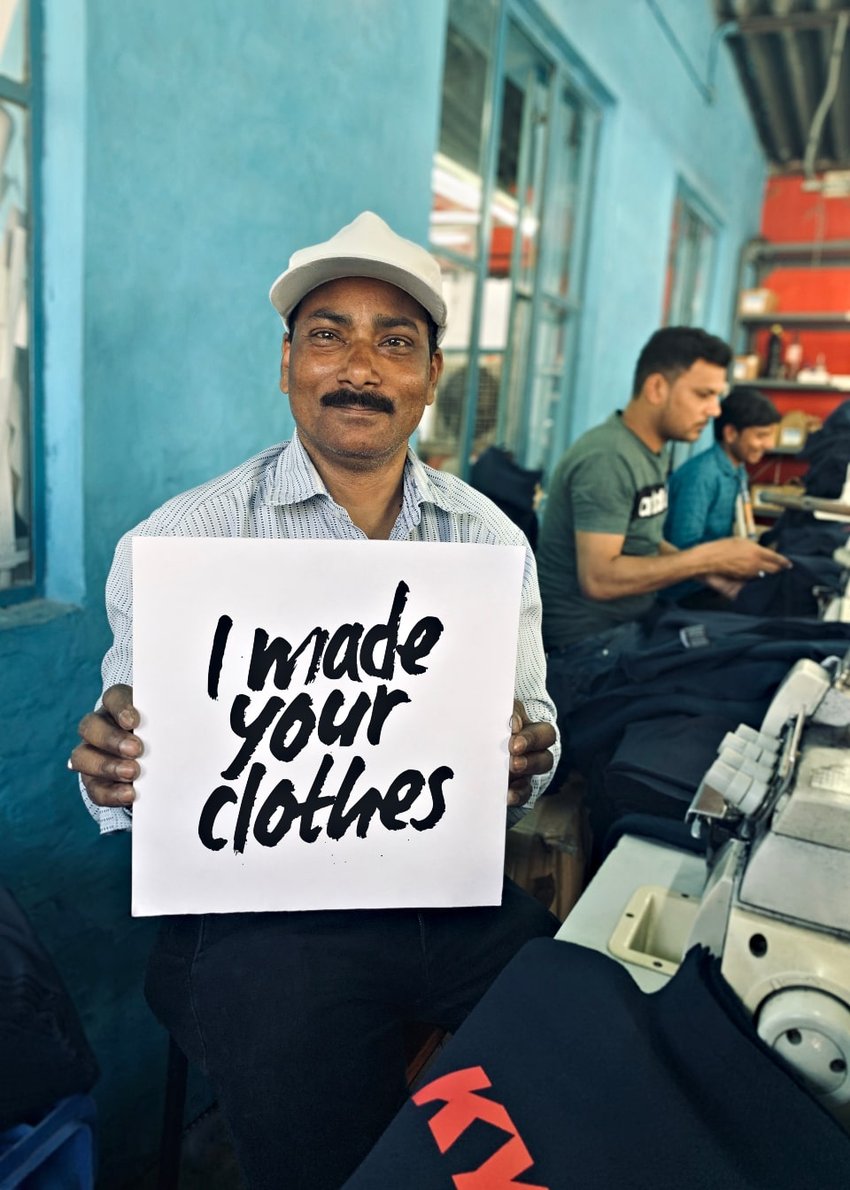 2. Big Frog Franchise ($492K/year)
Sanford Booth (from Portland, Oregon, USA) started Big Frog Franchise about 11 years ago.
Team
1 founders / 0 employees
Case Study
Sanford Booth started Big Frog of Portland out of a desire to support Big Frog's local community through entrepreneurship
Booth purchased a Big Frog franchise to launch his own t-shirt printing business. In just four months, he made a profit on his nearly $200k initial investment.
His first year's earnings were $85,000; this year, he anticipates earning $550,000.
Before he opened Big Frog, Sanford's main background was in real estate. He determined that the quickest way for him to launch a t-shirt company as a first-time entrepreneur would be to buy a franchise.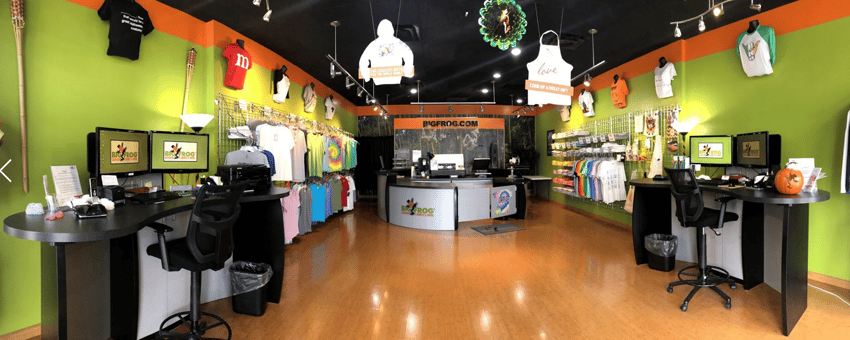 Watch the full video on youtube.com ➜
3. Goober Prints ($79.2K/year)
With a full-time job, a baby at home, and a thriving side hustle, Troy Parker was becoming a master juggler. He was excited about the growth of his Etsy shop, Goober Prints, but was beginning to reach the ceiling of his own capacity. Troy specializes in fun, quirky, customizable direct-to-garment…
Troy Parker (from Crystal Lake, Illinois, United States) started Goober Prints almost 4 years ago.
Team
1 founders / employees
Case Study
Troy Parker is the founder of an Etsy shop selling customizable garments for both humans and pets. He specializes in fun & weird customized garment & accessory printing.
Goober Prints had a breakthrough year in 2020, increasing total sales to $80,000 from just under $10,000 in 2019. In 2020 he sold around 4000 items in total and this gave him a boost to turn his side hustle into a full-time business.

Read the full article on sidehustlenation.com ➜
4. Ratchet Clothing ($1.21M/year)
Dhillan Bhardwaj (from Long Eaton, Nottingham, UK) started Ratchet Clothing over 10 years ago.
Team
1 founders / employees
Case Study
25-year-old Dhillan Bhardwaj dropped out of college and went on to start his own unique & budget-friendly high street clothing line, Ratchet Clothing.

Ratchet is an organically grown unisex handmade clothing brand specializing in tie-dye and other various hand printing methods.

This brand has been worn by many big named celebrities such as Miley Cyrus, Madonna, Drake, Rihanna, Zara Larsson, and many more.

Currently, Dhillan has multiple shops across England - Long Eaton, the Broadmarsh Centre, and Sheffield.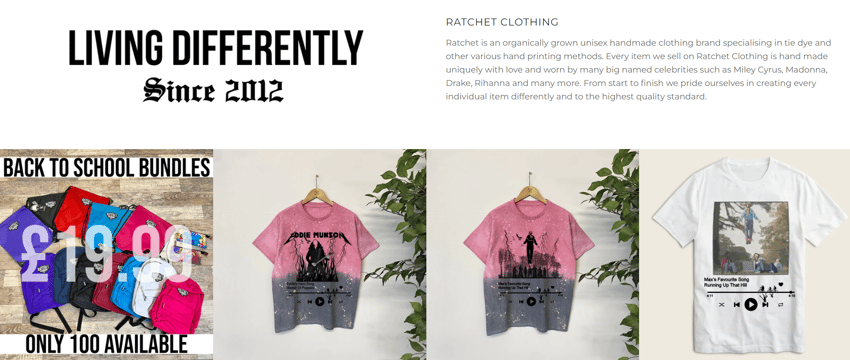 Listen to the full podcast on podcasts.apple.com ➜
5. 80sTees.com ($51.1M/year)
Today I'm thrilled to have Kevin Stecko back on the show. Kevin runs an awesome site called 80stees.com where he sells t-shirts from the 80s.
Kevin's t-shirt business was already super competitive but in the past several years, it's gotten even more intense. As a result, he made some fundamental…
Kevin Stecko (from Mount Pleasant, Pennsylvania, USA) started 80sTees.com almost 24 years ago.
Team
1 founders / 10 employees
Case Study
Kevin Stecko established the company 80sTees.com -a shirt customization business.
They print 80s cartoons like Superman, Batman, Ninja Turtles, Transformers, and more on t-shirts.
He started 80sTees.com in 1999 after people kept asking him where he got the t-shirts with his favorite 1980s cartoons on them.
In 1999, he made $32 when he first sold his t-shirt at an online auction. His journey began from that moment on and he never had to look back since then.
Now, he's making $4M+/month with 10 employees.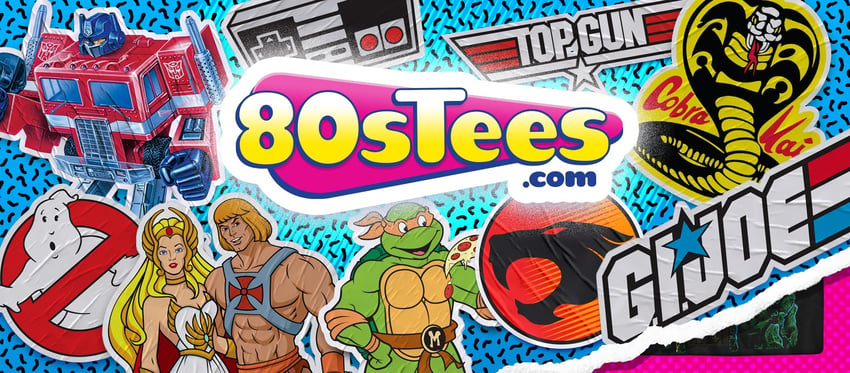 Listen to the full podcast on apple.com ➜
6. CATSIVERSE ($2.4K/year)
Timm (from Mönchengladbach, Deutschland) started CATSIVERSE 8 months ago.
Team
1 founders / 0 employees
Case Study
Hi guys! I am Timm and I'm the founder of CATSIVERSE - Your Cat Universe. I started the business 4 months ago. It all started with building a niche community on Instagram last year. For cat lovers who want to help save cats and protect the planet, CATSIVERSE provides a custom cat portrait service and premium sustainable artwear - because we want to create a better future for all living beings.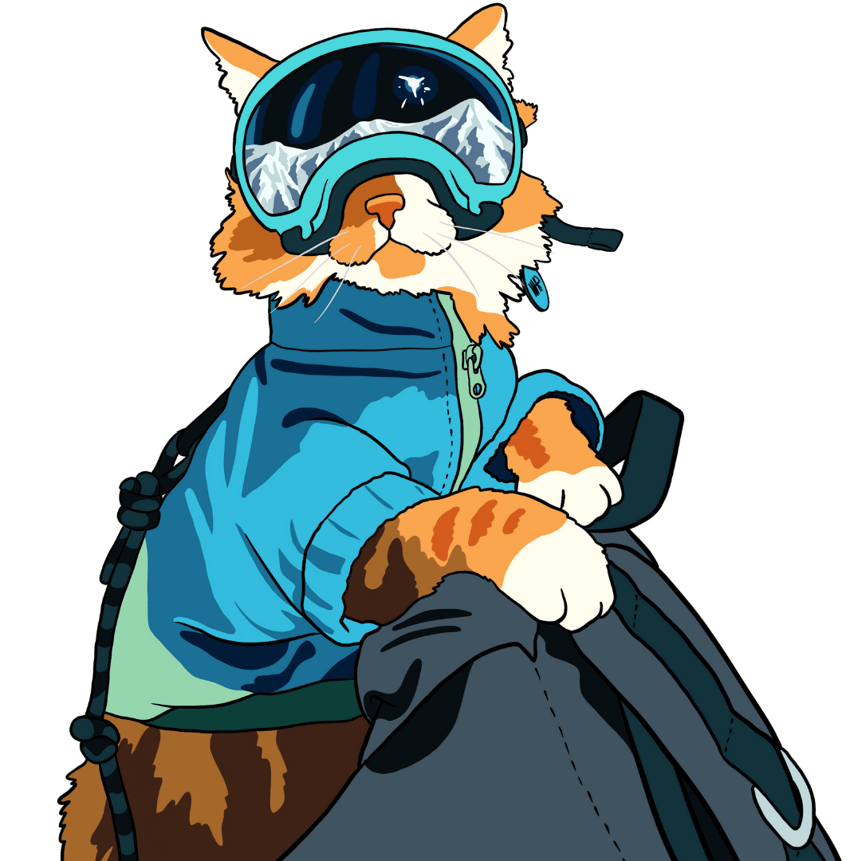 Want to find more ideas that make money?
Hey! 👋 I'm Pat Walls, the founder of Starter Story.
Get our 5-minute email newsletter packed with business ideas and money-making opportunities, backed by real-life case studies.