6 Podcasting Business Success Stories [2022]
•
Updated: October 20th, 2022
6 Podcasting Business Success Stories [2022]
Start A Podcasting Business
Podcasting businesses often state as a hobby. You publish a few episodes and posts, and soon you will start getting engagements from interested parties.
However, to earn money from your podcasting business, you need to put a lot of effort and time into producing quality shows that address your audience's concerns.
To grow your podcast business, ensure regular publishing, which brings better growth, more listeners to your channel, and a higher income.
Here is a list of steps to help you transition the podcast from a hobby to a full-time podcast business:
Ensure a focused effort and adjust the tone to each podcast episode
Make podcasting your priority
Focus on building

Grow a mailing list
Aim at building a trusted brand
Develop a long-term growth and marketing plan
Here are some real life success stories of starting a podcasting business:
1. Influence Podium ($480K/year)
Marti Sanchez (from Charlotte) started Influence Podium almost 3 years ago.
Team
1 founders / 6 employees
Case Study
Hey! My name is Marti Sanchez and I am the CEO of Influence Podium. We help B2B CEOs get placed on podcasts their target audience listens to and repurposes those episodes into LinkedIn or Twitter content to grow their personal brand and drive inbound.
We just crossed $30k MRR and are looking to hit seven figures by the end of the year. We're a young company in our 3rd year in business, and completely self-funded.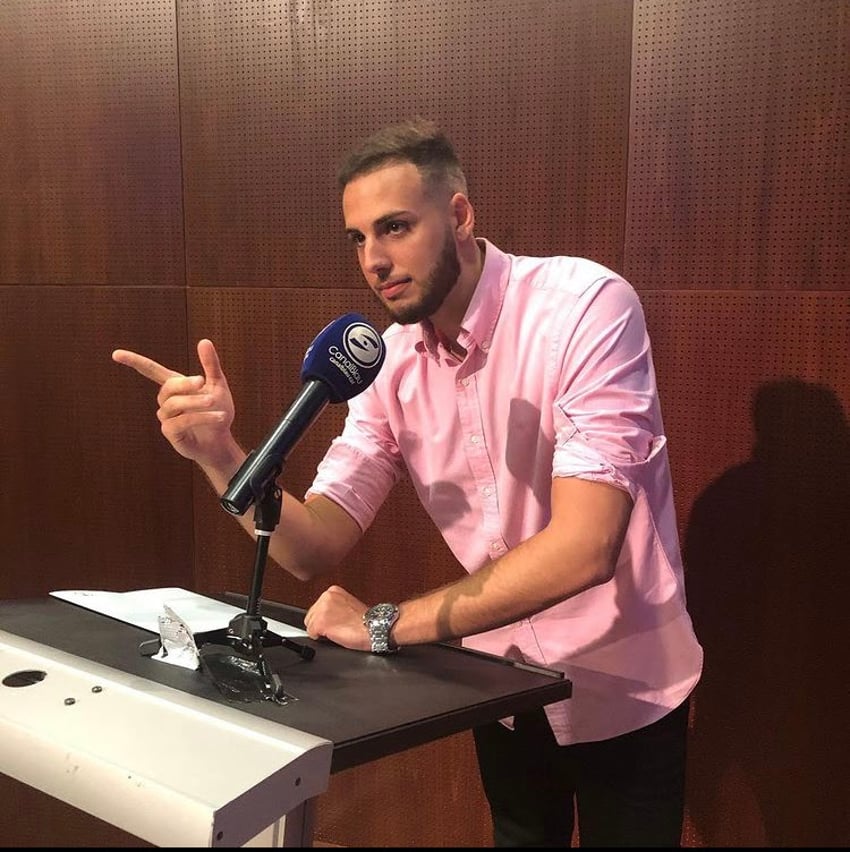 2. Ask Holly Hall ($72K/year)
Holly (from Toronto, ON, Canada) started Ask Holly Hall over 3 years ago.
Team
1 founders / employees
Case Study
I am an Author, LifeCoach Astropsychologist, Clairvoyant, Spiritual Therapist, Astrologer, and Teacher at Ask Holly Hall. At a young age, I recognized my relationship with The Universe.
Understand the importance of your presence as a fundamental part of this continuous existence, called life. One reading will do just that! Co-Create your future with a higher vibration.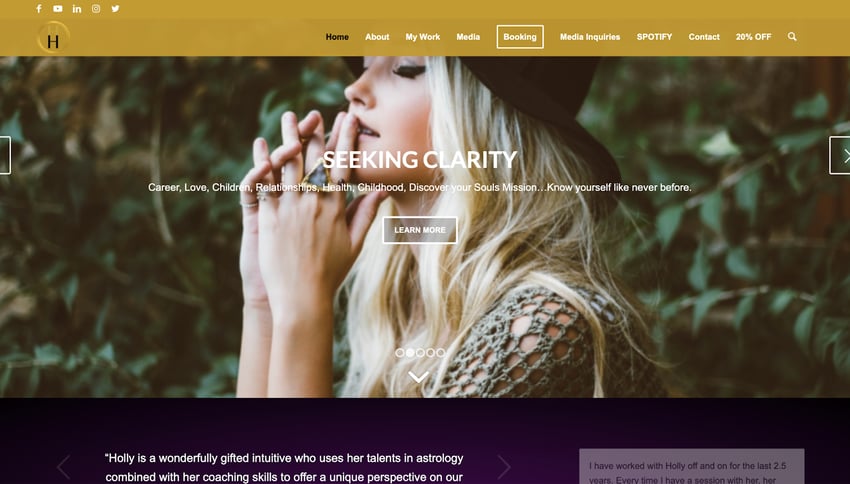 3. JAR Audio ($1.44M/year)
@jar_roger is a Co-founder of JAR Audio, one the world's largest podcast production companies. He discusses why many brands are choosing to create podcasts and his own experience building JARaudio.com   IG: rogernairn
Roger Nairn, Jen Moss, and Aaron Johnson (from Vancouver, British Columbia, Canada) started JAR Audio almost 4 years ago.
Team
3 founders / 24 employees
Case Study
One of the biggest podcast production companies in the world, JAR Audio, was founded by Roger Nairn, Jen Moss, and Aaron Johnson.
They eventually started the agency to replace traditional advertising with high-quality, high-performing podcasts.
JAR Audio is a full-service branded podcast agency that assists brands in making meaningful and quantifiable connections with their audience.
JAR's podcasts consistently achieve listen-through rates of 95–100%. Comparatively, the watch-through rate for professionally made YouTube videos is around 50%.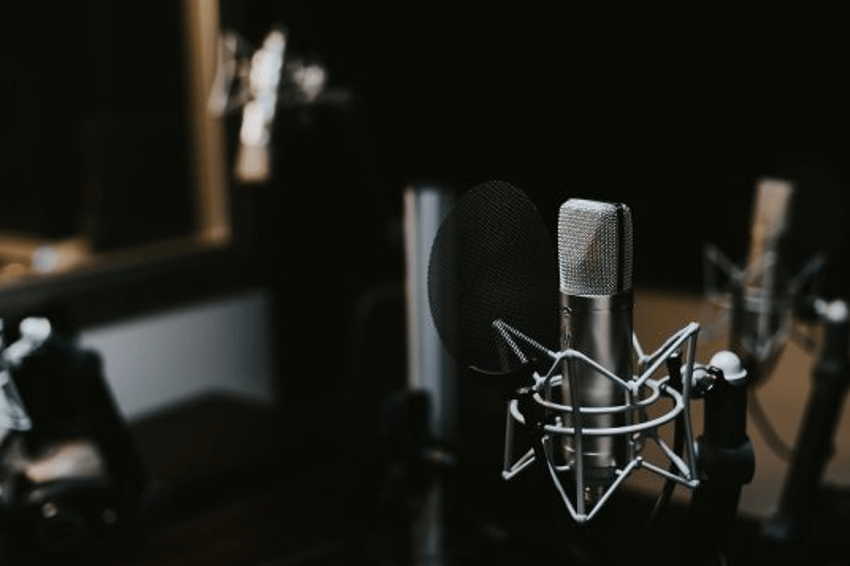 Watch the full video on youtube.com ➜
4. Castos ($1.5M/year)
The startup podcast with more than 500 episodes to help you launch and grow. 10 million+ downloads. 500+ five-star reviews.
Craig Hewitt (from Winter Garden, FL, USA) started Castos ago.
Team
1 founders / 17 employees
Case Study
In 2017, Craig Hewitt founded Castos, a popular podcasting platform.
Castos makes podcasting easy and accessible to everyone with their hosting platform and integration of the Simple Podcasting plugin
More than 10M people have downloaded the 500+ episodes of podcasts uploaded by Castos.
At present, the Seriously Simple Podcasting pluginhas been installed over 30,000 times, and the Castos hosting service has 10,000 active users
The company generates about $1.5M in ARR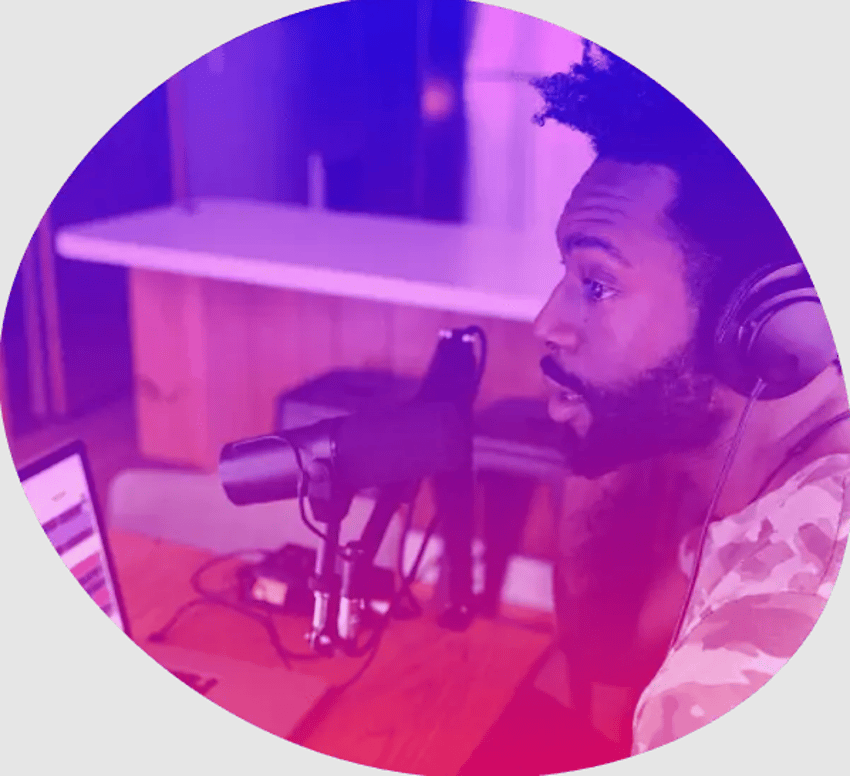 Read the full article on nichepursuits.com ➜
5. I Know Dino ($0/year)
There has never been a better time to build an online business around a topic you care about. This week's guests on The Side Hustle Show are proof of that. Garret Kruger and Sabrina Ricci are the husband and wife team behind , which started as a side hustle and is now the world's #1 dinosaur podcast. Not bad for a couple of non-paleontologists. It wasn't an overnight success. In fact, it took 6 years for the two of them to feel comfortable going full-time in the business. But they've had a blast along the way and they're doing what they love doing most - interviewing paleontologists, talking about dinosaurs, and building a passionate dino-loving community. Tune in to The Side Hustle Show interview to hear: how Garret and Sabrina grew their audience the different ways they monetize their show how you may be able to borrow some of the same tactics for your business
Garret Kruger and Sabrina Ricci (from San Francisco, CA, USA) started I Know Dino almost 8 years ago.
Team
2 founders / 2 employees
Case Study
I Know Dino is a dinosaur podcast produced by the husband and wife team of Garret Kruger and Sabrina Ricci. Primarily it started as a side business and is now the world's #1 dinosaur podcast, is
They conducted interviews with paleontologists, held dinosaur-related discussions, and created a vibrant community of dino enthusiasts.
The podcast didn't become successful right away. Instead, it took the two of them six years before they felt secure enough to work full-time in the company.
Since new dinosaur species are discovered frequently, she and Garret recognized a need for a podcast that would cover these discoveries.
The couple started their website in 2012 and their podcast in 2015 as hobbies, hoping that it might, at most, bring in a little extra money.

Read the full story on sidehustlenation.com ➜
6. Journey To Launch ($252K/year)
In this week's rewind episode, Co-Work With Me as I discuss unlearning purpose and how to stop letting analysis paralysis keep you from pursuing your side hustle. Check out this episode and others on , , and This episode is brought to you by:  Host and personal finance educator Jamila Souffrant shares practical and tactical ways that you can achieve your dreams of Financial Freedom & Financial Independence. Subscribe and listen to the Journey To Launch podcast wherever you listen to podcasts.  Links mentioned in this episode Click here to subscribe via RSS feed (non-iTunes feed): Announcements Join our Facebook Community If you're looking for a community of supportive side hustlers who are all working to take our businesses to the next level, join us here: Guest Social Media Info Side Hustle Pro –
Jamila Souffrant (from New York, NY, USA) started Journey To Launch almost 7 years ago.
Team
1 founders / employees
Case Study
Jamila Souffrant is the founder of Journey to Launch, a podcast that offers information and tools to help people increase their savings, pay off their debt, and achieve financial independence.
Her passion started in 2016 as a personal quest for financial independence.
She launched Journey to Launch first as a blog in 2018, where she used to jot down her journey from being broke to achieving economic empowerment.
The success of her blog motivated her to launch The Journey to Launch podcasts.

The podcast has helped many listeners come out of debt, stop living paycheck to paycheck and build-savings.
She received notable media attention in 2018 from outlets like Money Magazine and Insider.
The podcast had an exceptional year with over 2 million downloads and a Forbes feature.
Journey to Launch has 10K+ email subscribers, a monthly audience, and social research of 150K+.

Read the full story on forbes.com ➜
Want to find more ideas that make money?
Hey! 👋 I'm Pat Walls, the founder of Starter Story.
Get our 5-minute email newsletter packed with business ideas and money-making opportunities, backed by real-life case studies.