4 Penny Portrait Business Success Stories [2022]
•
Updated: September 15th, 2022
4 Penny Portrait Business Success Stories [2022]
Start A Penny Portrait Business
Here are some real life success stories of starting a penny portrait business:
1. Penny Portrait ($15K/year)
Maury McCoy (from Austin, Texas, USA) started Penny Portrait over 14 years ago.
Team
1 founders / 1 employees
Location
Austin, Texas, USA
Case Study
My name is Maury McCoy, I'm the creator of the Penny Portrait Kit. This kit allows anyone to create a crazy cool portrait of Abe Lincoln out of pennies. It's a fun experience and the final work of art is stunning conversation starter you can hang on your wall. You can be guaranteed it will be worth at least $8.46. (It takes 846 pennies...)
We include a booklet with info about coin collecting, Lincoln history, chemistry experiments you can do with pennies and even include a collectible 1943 steel penny with each kit.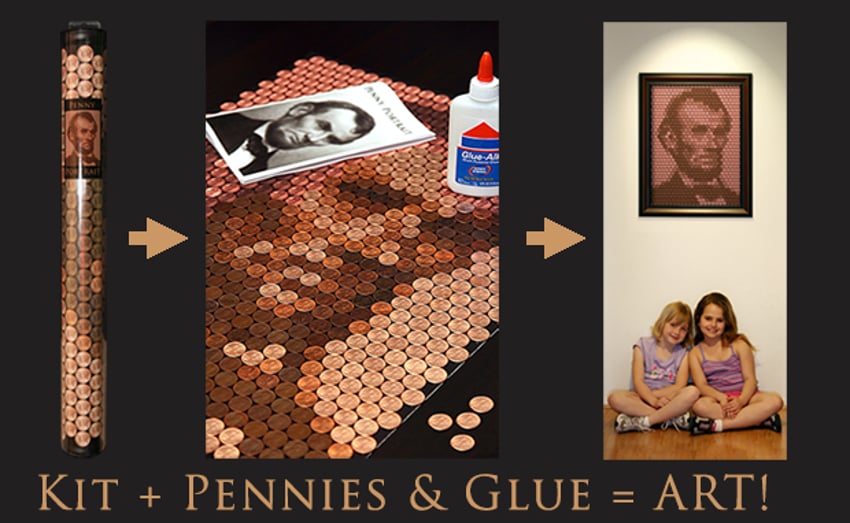 2. MCA Denver
Check out their full website ➜
3. National Portrait Gallery
National Portrait Gallery
Website traffic: 90K/month
Business rank: #1.72M
Check out their full website ➜
4. Connie Mintz- Vancouver WA Photographer
Portland and Vancouver portrait photographer specializing in family, children and personal branding
Check out their full website ➜
Want to start your own business?
Hey! 👋I'm Pat Walls, the founder of Starter Story.
We interview successful business owners and share the stories behind their business. By sharing these stories, we want to help you get started.
Interested in starting your own business? Join Starter Story Premium to get the greatest companion to starting and growing your business:
Connect + get advice from successful entrepreneurs
Step by step guides on how to start and grow
Exclusive and early access to the best case studies on the web
And much more!