4 Rent Party & Events Venue Success Stories [2022]
•
Updated: October 20th, 2022
4 Rent Party & Events Venue Success Stories [2022]
A Rent Party & Events Venue
Businesses use event venues for various purposes, including meetings, tradeshows, conferences, product launches, etc. On the other hand, individuals host birthdays, weddings, and other celebrations at the event venues.
According to the latest statistics, the events industry is growing rapidly. Events provide a great marketing tool for businesses, and events are crucial for strengthening relationships.
As individuals and corporates host more events annually, so is the demand for event venues increasing. If you have some unused space and are enthusiastic about hosting events, you can start an events rental business.
To start, choose a niche, and market your business. You can focus on corporate events, social and entertainment events, or general event venues suitable for any setting and party themes.
Here are some real life success stories of starting a rent party & events venue:
1. Simply Decor and Events ($420K/year)
Akshay Patel (from Albuquerque, New Mexico, USA) started Simply Decor and Events ago.
Team
1 founders / 2 employees
Case Study
Hello, I am Akshay Patel from Albuquerque, NM the land of enchantment. I started an event rental and decor company that led me to an event venue. The View Event Center is a lavish space that is an indoor and outdoor event venue with panoramic city views. Our high-end venue with experienced staff will assist from venue decor to the smallest details entailed in making memories of a lifetime. Simply Decor, Tents, and Events ensures exclusive decor and thrives to bring your event to life through customized, elegant decor for all of their clients.
The full-service company will individually work with every client to design their event that will intrigue every eye in the room. Our company is broad that we get many different types of customers and we make many great connections with them as well. The company was making upwards of $380,000 a year.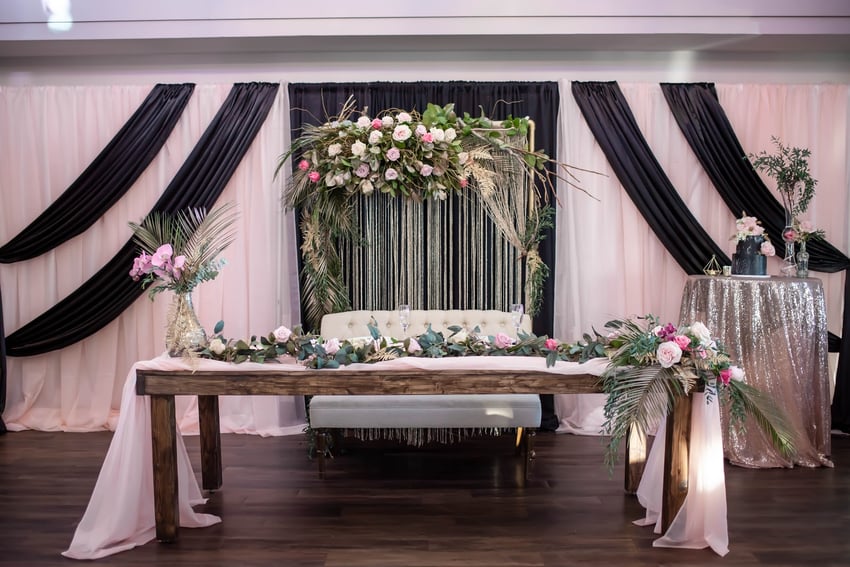 2. Peerspace
The easiest way to book meeting rooms, event venues, filming locations & more. Explore 13,000+ spaces, read unbiased reviews, and find a space near you.
Website traffic: 1.06M/month
Business rank: #24.3K
Check out their full website ➜
3. Eventective
Plan your Wedding, Party, Meeting with Eventective. Find the Perfect Event Venues and Vendors on Eventective.com
Website traffic: 1.87M/month
Business rank: #73.4K
Check out their full website ➜
4. Tickets.com
Search and explore the world's live entertainment tickets.
Website traffic: 5.25M/month
Business rank: #98.6K
Check out their full website ➜
Want to find more ideas that make money?
Hey! 👋 I'm Pat Walls, the founder of Starter Story.
Get our 5-minute email newsletter packed with business ideas and money-making opportunities, backed by real-life case studies.