4 Pallet Recycling Business Success Stories [2022]
•
Updated: October 20th, 2022
4 Pallet Recycling Business Success Stories [2022]
Start A Pallet Recycling Business
Recycling used pallets can be an excellent self-employment opportunity to generate a primary or supplementary income. Pallet recycling businesses make money by picking up unwanted pallets and selling them to transporters, warehouses, or other businesses that use pallets.
Like other recycling businesses, starting a pallet recycling facility serves the environment by reducing the amount of waste dropped off in landfills.
Getting going in the pallet recycling business is as easy as finding used pallets, recycling them, and selling them. Alternatively, you can become a used pallet collector and sell them to a pallet recycling facility near you.
Here are some real life success stories of starting a pallet recycling business:
1. The Simple Biz ($360K/year)
Play matchmaker between pallet buyers and sellers to flip pallets for profit. Varnie started his pallet flipping business in 2020, and has already scaled it to $1000 a day (and beyond). He credits another Side Hustle Show guest — John Wilker from episode 274— and his Simplest Biz course with helping him get started. To check out that episode .
John Wilker (from Birmingham, Alabama, United States) started The Simple Biz almost 24 years ago.
Team
1 founders / employees
Case Study
John Wilker, a former construction contractor, founded The Simplest Biz, a shipping products brokerage firm.
He created a straightforward yet profitable business strategy offering middle-man services to companies who send and receive products.
He buys industrial byproducts used in transportation, such as pallets, cardboard boxes, and crates, and sells them for a profit to others.
Over the past 25 years, John has perfected this company concept, and he now helps people launch their own Simplest Biz through his online video course and other tools.
His objective is to help as many individuals as he can get out of the rat race and the 9 to 5 job.
He currently has students worldwide implementing this basic business concept for themselves.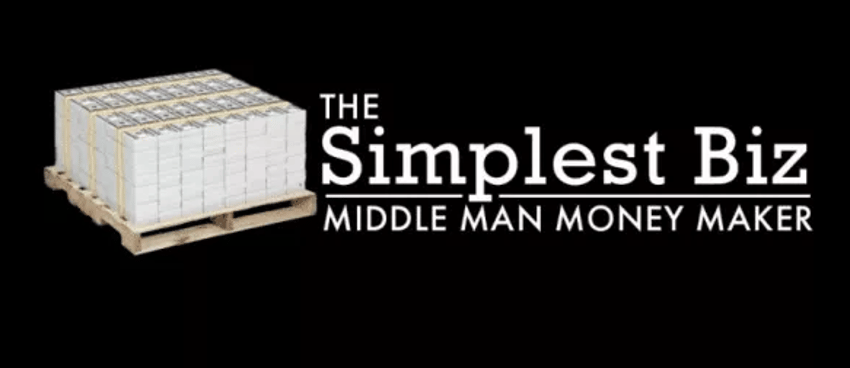 Listen to the full podcast on thehowofbusiness.com ➜
2. Power Plastic Recycling
Top Prices Paid for Plastic Scrap, Virgin Resin, Plastic Regrind, Pipe, and Film. Recycling HDPE, LDPE, PP, PC, ABS, PC/ABS, and more. Pick up Nationwide.
Check out their full website ➜
3. The Simple Biz
How to flip shipping pallets! How to get Pallets for free. Best Pallet Training Course. Best Side Hustle 2022. How to find businesses that buy wooden pallets.
Estimated revenue: $30K/month
Business rank: #2.27M
Check out their full website ➜
4. DTS Pallets
Pallet recycling helps not only save money, but also reduces pollution and conserves resources. Need to get rid of some pallets? Call DTS Pallets today!
Check out their full website ➜
Want to find more ideas that make money?
Hey! 👋 I'm Pat Walls, the founder of Starter Story.
Get our 5-minute email newsletter packed with business ideas and money-making opportunities, backed by real-life case studies.