4 Organic Food Store Success Stories [2022]
•
Updated: November 3rd, 2022
4 Organic Food Store Success Stories [2022]
Start An Organic Food Store
Organic food stores stock fresh or processed food produced through organic farming methods. Healthy food restaurants and health-conscious individuals are some target customers regarding healthy organic food.
If you plan to start an organic food store, focus on providing the customers freshest, organically grown produce. Starting an organic food store is a great way to make money while helping the environment. Organic food stores are becoming more and more popular, especially with people who want to eat healthily but don't have time to cook. If you're looking for a business idea that will allow you to make money and help people at the same time, starting an organic food store could be the perfect fit for you!
One reason why organic food stores are so popular is because they offer fresh produce that has not been treated with chemicals or pesticides, which means they're much safer than the produce found at your local grocery store.
Here are some real life success stories of starting a organic food store:
1. Golden Root ($48K/year)
Andrea Slinde (from Selva di Cadore, Veneto, Italy) started Golden Root almost 6 years ago.
Team
1 founders / 0 employees
Location
Selva di Cadore, Veneto, Italy
Case Study
Hi all! My name is Andrea and I'm the founder of Golden Root. I manufacture and sell a caffeine-free Turmeric Latte Mix in Denver, CO.
Currently, I sell Golden Root online from my e-commerce site and to over 50 coffee shops nationwide. After a very eventful and strong finish to 2018, Golden Root is making an average of $4k/mo.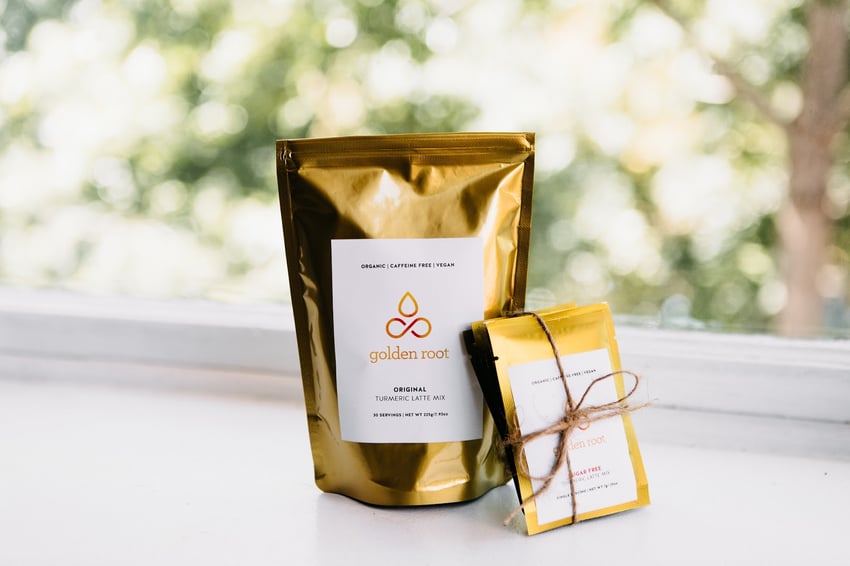 2. Whole Foods Market
Get hungry for local, organic, plant-based & more: see today's sales, browse products by special diet, find recipes, get delivery and pick up & order catering.
Website traffic: 4.67M/month
Business rank: #7.6K
Check out their full website ➜
3. Thrive Market
Buy healthy food from top-selling, organic brands at wholesale prices. Thrive Market makes healthy living easy.
Website traffic: 2.71M/month
Business rank: #10.1K
Check out their full website ➜
4. Sprouts Farmers Market
Craft your healthy grocery list with fresh food from Sprouts Farmers Market! Make your list online and visit your local Sprouts
Website traffic: 1.38M/month
Business rank: #26.6K
Check out their full website ➜
Want to find more ideas that make money?
Hey! 👋 I'm Pat Walls, the founder of Starter Story.
Get our 5-minute email newsletter packed with business ideas and money-making opportunities, backed by real-life case studies.