4 Online Rug Store Success Stories [2022]
•
Updated: September 15th, 2022
4 Online Rug Store Success Stories [2022]
Start An Online Rug Store
Online rug stores sell fine hand-woven or hand-dyed antique rugs, carpets, and textiles. Some potential customers looking to purchase exceptional old rugs, carpets, and materials are auctions, collectors, academics, museum curators, and homeowners.
If you are a home décor enthusiast, purchase and resell rare and important rugs or carpets online or even open a store in the neighborhood. If you are starting, always begin with a nearby product, something local or with close suppliers. Costs will be less, and probably logistics problems will go near zero.
Also, take controlled risks, as it's easier to test and fail cheaper than ever. Online services and tools make you ready to launch with a few bucks, so go try, sell and take feedback. Probably, you are nearer than you think to success.
As you advance, source fine textiles and fragments of rugs from Europe, Persia, India, Turkey, Morocco, China, and other countries respected for their rug-making expertise.
Market your rugs and carpets online or open a local rugs store targeting rug and tag run & carpet lovers.
Here are some real life success stories of starting a online rug store:
1. Mundoalfombra.com ($384K/year)
Manuel Mas (from Crevillent, Valencian Community, Spain) started Mundoalfombra.com over 21 years ago.
Team
2 founders / 5 employees
Location
Crevillent, Valencian Community, Spain
Case Study
I ́m Manuel Mas and I run with my family Mundoalfombra.com since the year 2001, where we sell rugs and carpets, most of them created in our town in Spain: Crevillent (near Alicante). My brother Antonio is our CEO.
We've been growing by 20% since the beginning of this decade thanks to SEO, Google Ads, and Facebook and Instagram ads, making around $23K/month revenue.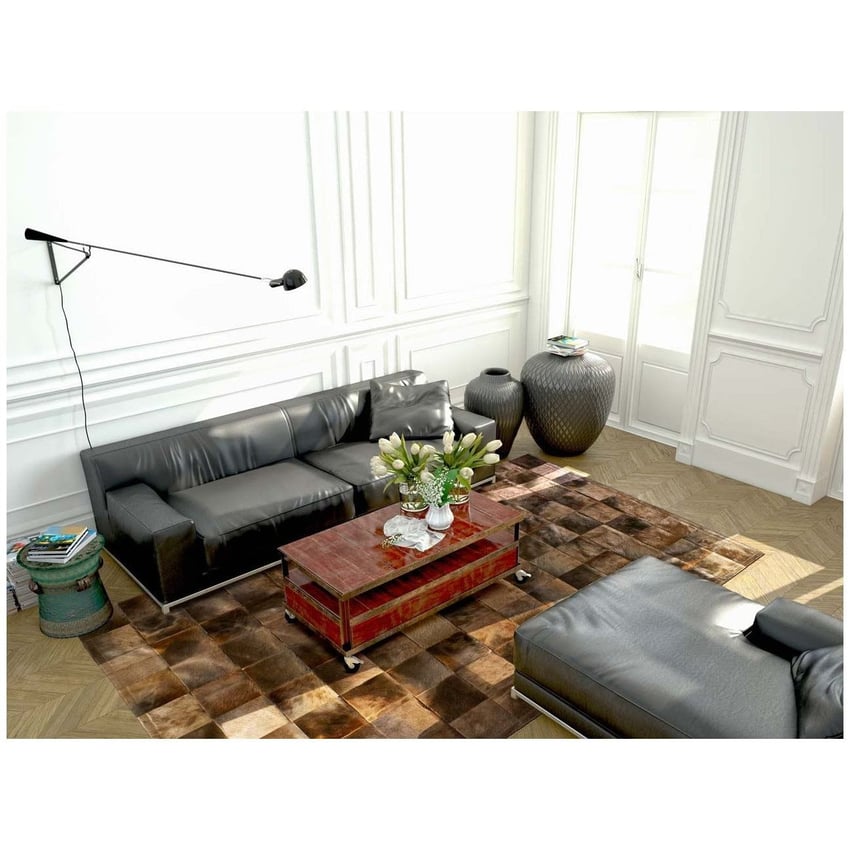 2. Target
Shop Target online and in-store for everything from groceries and essentials to clothing and electronics. Save 5% every day with your Target RedCard.
Website traffic: 218M/month
Business rank: #216
Check out their full website ➜
3. BJ's Wholesale Club
Shop BJ's Wholesale Club for TV & Electronics, Computers & Tablets, Office, Patio, Garden & Outdoor, Furniture, Home, Appliances, Baby & Kids, Sports & Fitness, Toys & Video Games, Jewelry, Health & Beauty, Grocery, Household & Pet, Gift Cards, Clearance.
Website traffic: 8.84M/month
Business rank: #8.62K
Check out their full website ➜
4. RH
Website traffic: 4.26M/month
Business rank: #11.1K
Check out their full website ➜
Want to start your own business?
Hey! 👋I'm Pat Walls, the founder of Starter Story.
We interview successful business owners and share the stories behind their business. By sharing these stories, we want to help you get started.
Interested in starting your own business? Join Starter Story Premium to get the greatest companion to starting and growing your business:
Connect + get advice from successful entrepreneurs
Step by step guides on how to start and grow
Exclusive and early access to the best case studies on the web
And much more!