6 Money Coaching Business Success Stories [2022]
•
Updated: October 20th, 2022
6 Money Coaching Business Success Stories [2022]
Start A Money Coaching Business
Here are some real life success stories of starting a money coaching business:
1. HighTicketCoaching ($7.92M/year)
Armin Shafee (from Richmond Hill, ON, Canada) started HighTicketCoaching ago.
Team
1 founders / employees
Case Study
Armin Shafee established the business coaching firm HighTicketCoaching.com.
He built one of the industry's quickest-growing coaching businesses while working as a coach himself.
After becoming a millionaire in just a year, he is now on a mission to use his comprehensive programs to assist 1000 coaches in serving 1000 clients.
Armin is renowned for his high level of integrity and has developed a number of millionaires as well as dozens of six-figure coaches through his coaching and innovative business strategies.
HighTicketCoaching.com employs a precise No-Cost strategy and a hyper-organic system and the founder uses this platform to acquire coaching clients.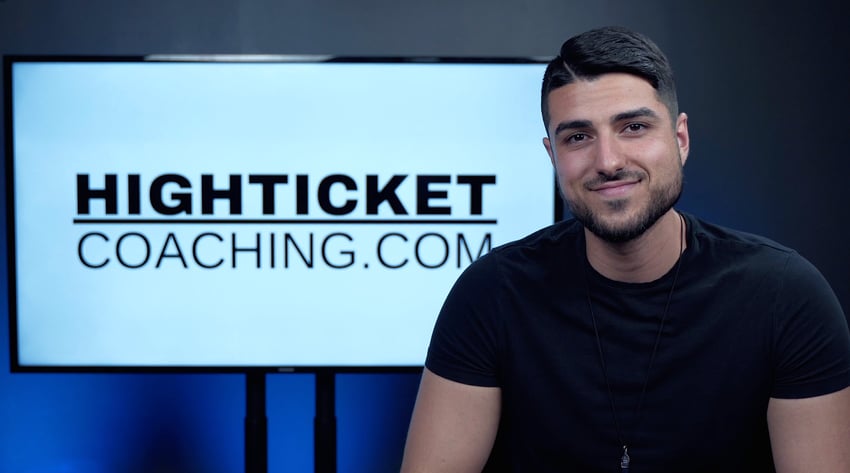 Watch the full video on youtube.com ➜
2. Coach Carson ($498K/year)
If you had 2 years to earn $1 million, what would you do? In this episode Chad Carson from the Real Estate and Financial Independence Podcast breaks down his strategy. (And I share mine at the end.) Links and Resources:
Chad Carson (from Clemson, SC, USA) started Coach Carson almost 14 years ago.
Team
1 founders / employees
Case Study
Chad Carson is a real estate investor and a successful business coach helping people attain financial independence and do more essential things in life.
He owns a successful real estate business in Clemson, South Carolina, and through his website, CoachCarson.com, he offers online coaching to people who want to invest in real estate.
His book Retire Early With Real Estate is a bestseller on Amazon. He enlightens and gives small investors the tools they need to succeed in real estate investing and with their money to focus more on the essential things in life.

Listen to the full podcast on podcasts.apple.com ➜
3. noomii
Find a life coach or business coach near you on the web's largest network of independent coaches. Reviews, free consults and personalized matching.
Website traffic: 90K/month
Business rank: #95.9K
Check out their full website ➜
4. Million Dollar Coach
Check out their full website ➜
5. Ontraport
Website traffic: 50K/month
Business rank: #212K
Check out their full website ➜
6. Coach Carson
Chad "Coach" Carson teaches about how to use real estate investing to achieve financial independence & do more of what matters in life.
Estimated revenue: $41.5K/month
Website traffic: 120K/month
Business rank: #144K
Check out their full website ➜
Want to find more ideas that make money?
Hey! 👋 I'm Pat Walls, the founder of Starter Story.
Get our 5-minute email newsletter packed with business ideas and money-making opportunities, backed by real-life case studies.