1 Tips For Starting A Successful Medium Publication (2022)
•
Updated: October 20th, 2022
1 Tips For Starting A Successful Medium Publication (2022)
Start A Medium Publication
Want to start your own medium publication? Here are some tips you should know:
We've interviewed thousands of successful founders at Starter Story and asked what advice they would give to entrepreneurs who are just getting started.
Here's the best advice we discovered for starting a medium publication:
We chatted with with Dave, founder of Entrepreneur's Handbook ($/month). In our interview, Dave says:
I'd rather publish four deep, helpful, amazing stories in one month than four short, forgettable, lightweight pieces in one day.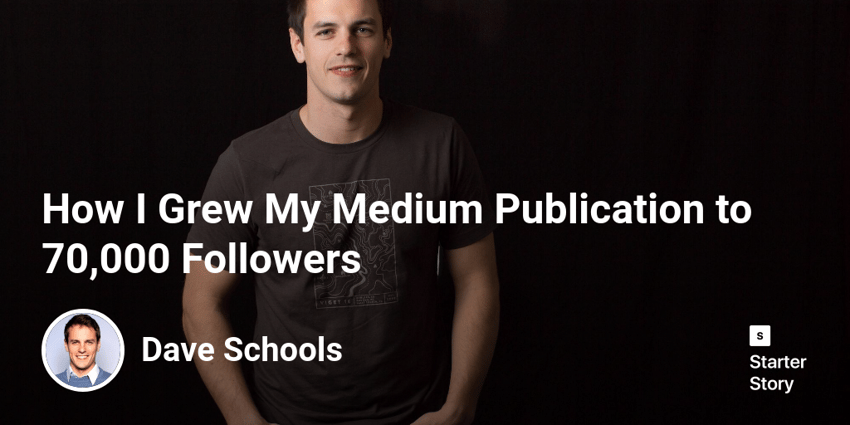 Read the full interview ➜
Want to find more ideas that make money?
Hey! 👋 I'm Pat Walls, the founder of Starter Story.
Get our 5-minute email newsletter packed with business ideas and money-making opportunities, backed by real-life case studies.